Cleaning with lemon juice – 13 things you can clean with lemon
There are so many things you can clean with lemon juice, so grab the fruit bowl and freshen up your home, fast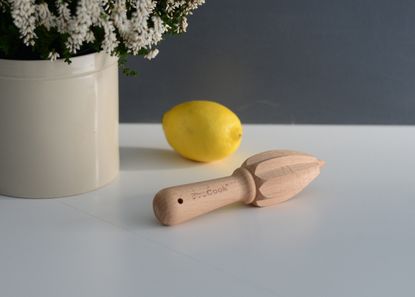 (Image credit: ProCook)
Lemon juice is perfect for adding to tea and, of course, it makes great lemonade. But did you know that there are also plenty of things you can clean with lemon juice, too?
'I love having a bowl full of lemons in my house,' says Queen of Clean Lynsey Crombie. 'Not only do they help brighten up my kitchen but they can be really handy and help out with the cleaning. Making changes like this and using less toxins is so good for you and the environment. Lemons not only smell gorgeous but can really help improve shine. It's really surprising how well you can clean with lemon juice in your home.'
We've picked our top cleaning tips using this popular citrus fruit.
Clean with lemon juice
Cleaning with lemon juice isn't a new thing – we have been using it for years to cut through grease and grime, just as we've been cleaning with vinegar for decades. Below, you'll find our favorite things to clean with lemon juice – you will find some tips for combining it when cleaning with baking soda, too.
1. Wooden chopping boards
'You can clean your wooden cutting board with half a lemon and a little coarse salt,' says Lynsey Crombie. 'All you have to do is cut a lemon in half and sprinkle the salt over the chopping board. Then with the lemon facing downwards simply scour the surface of the chopping board, squeezing slightly to release the lemon juice as you go. Let sit for about 15 minutes to give the lemon and salt some time to work, Then scrape away any lemon bits and rinse with warm water and a clean sponge or cloth.'
2. The refrigerator
The inside of the refrigerator can soon start to smell icky if food goes off or is well-past its sell-by date. To prevent this from turning the whole of the fridge sour, without cleaning a refrigerator, cut a lemon in half and place it inside. Leave for about 30 minutes and you'll have a fresh-smelling refrigerator.
3. The microwave
While we may remember to clean the oven every now and then, cleaning a microwave is often forgotten. 'Microwaves can be easily cleaned with hot soapy water but another trick is to heat up a slice of lemon in a water bath, which will remove odors and keep your microwave smelling fresh,' advises Clare Edwards, home economist at Smeg.
'Dishwashers can also be freshened up with lemons by adding a few wedges of lemon to the cutlery basket or tray.'
The key is to microwave the bowl of water and fresh lemon for about five minutes until boiling. Wait another five minutes before you open the door to let the steam do its magic.
4. Furniture
Making your own natural cleaning products at home is not only better for the environment but it also saves money, too. 'One trick is to create your own furniture polish with lemon juice,' says Lucy Searle, Global Editor in Chief for Homes & Gardens. 'Just mix two parts of olive oil to one part lemon juice and taking a clean cloth, use it to polish rustic wooden furniture such as tables, chairs, dressers and sideboards. Before you go ahead, make sure you try it out on a hidden area – inside a drawer or the underside of a tabletop – to make sure it doesn't stain, as not all woods are suitable.'
5. Faucets
You can tackle limescale by cleaning with lemon juice. If you live in a hard water area, limescale deposits soon build up on everything from faucets and sinks to shower screens, showerheads, kettles and coffee machines. You can remove those mineral deposits on faucets by spraying some lemon juice on the area. Simply wait about 15 minutes before wiping off and rinsing with cold water.
6. Floors
'High in citric acid, lemon juice is one of the best natural cleaners due to its low pH and antibacterial properties,' confirms @missblissclean. 'Lemons also smell great and aren't likely to cause damage to materials around what you are cleaning such as fabric or wood.'
For floors, rather than using harsh chemical liquids or sprays, use a mix of one part lemon juice, one part white vinegar and two parts water. Apply with a mop or sponge, working into really dirty areas with more elbow grease, then finish with clean water.
7. The oven
For the inside of the oven, don't pay a professional oven cleaner to do the job. And no more harsh, toxic-smelling chemicals either. Instead, you can clean an oven by filling an oven-safe baking dish with lemon juice and water. Bake for 30 minutes at 482˚F/250˚C. Leave to cool, take the dish out and wipe away any leftover grease or grime, which should now be loosened fully.
8. Windows
One of the best and most natural ways to clean windows and glass, including cleaning mirrors without streaks, is to make up your own lemon juice and water solution in a refillable spray bottle. Spray onto the surface and wipe with newspaper for a streak-free shine.
9. Cheese graters
It may sound odd but you can also use lemon to clean the cheese grater. 'Wipe with half a lemon before washing and it will loosen up any stuck remains in the small cracks,' says Chris Wootton, Managing Director of Poppies cleaning service. Remember to use the fleshy side rather than the rind and grate on both sides of the grater, as the acidity will break up the proteins of the dairy.
10. Electric kettles
You can clean an electric kettle and clean a coffee maker with lemon juice – both can be descaled with lemon. Make your own combination of 1oz lemon juice to two cups of water and pour into the kettle or coffee maker. Bring to the boil then leave to cool. Empty the kettle out or run a coffee cycle (without the coffee) and give it a rinse a few times, ideally with filtered water, to remove the lemony taste.
11. Dishes
'Use a lemon to cut grease from your dishes,' says @neatasapin. 'Cut a lemon in half and use it on greasy plates or pans. Scrub with the lemon then follow up with your normal dish soap.'
12. Toilets
No-one enjoys cleaning the WC but you can make life easier – and more fragrant – by making a lemon juice and laundry Borax paste and applying it to rust stains and water lines then leaving it for two hours or more before scrubbing.
Why are lemons good for cleaning?
High in citric acid, lemon juice is one of the best natural cleaners due to its low pH and antibacterial properties. Lemons also smell great and aren't likely to cause damage to materials around what you are cleaning such as fabric or wood.
Does lemon juice disinfect?
Though lemon is great for cleaning and has antibacterial qualities, it is not a disinfectant. When you really need to remove bacteria from a surface, you'll need to turn to a stronger cleaning agent.
Sign up to the Homes & Gardens newsletter
Decor Ideas. Project Inspiration. Expert Advice. Delivered to your inbox.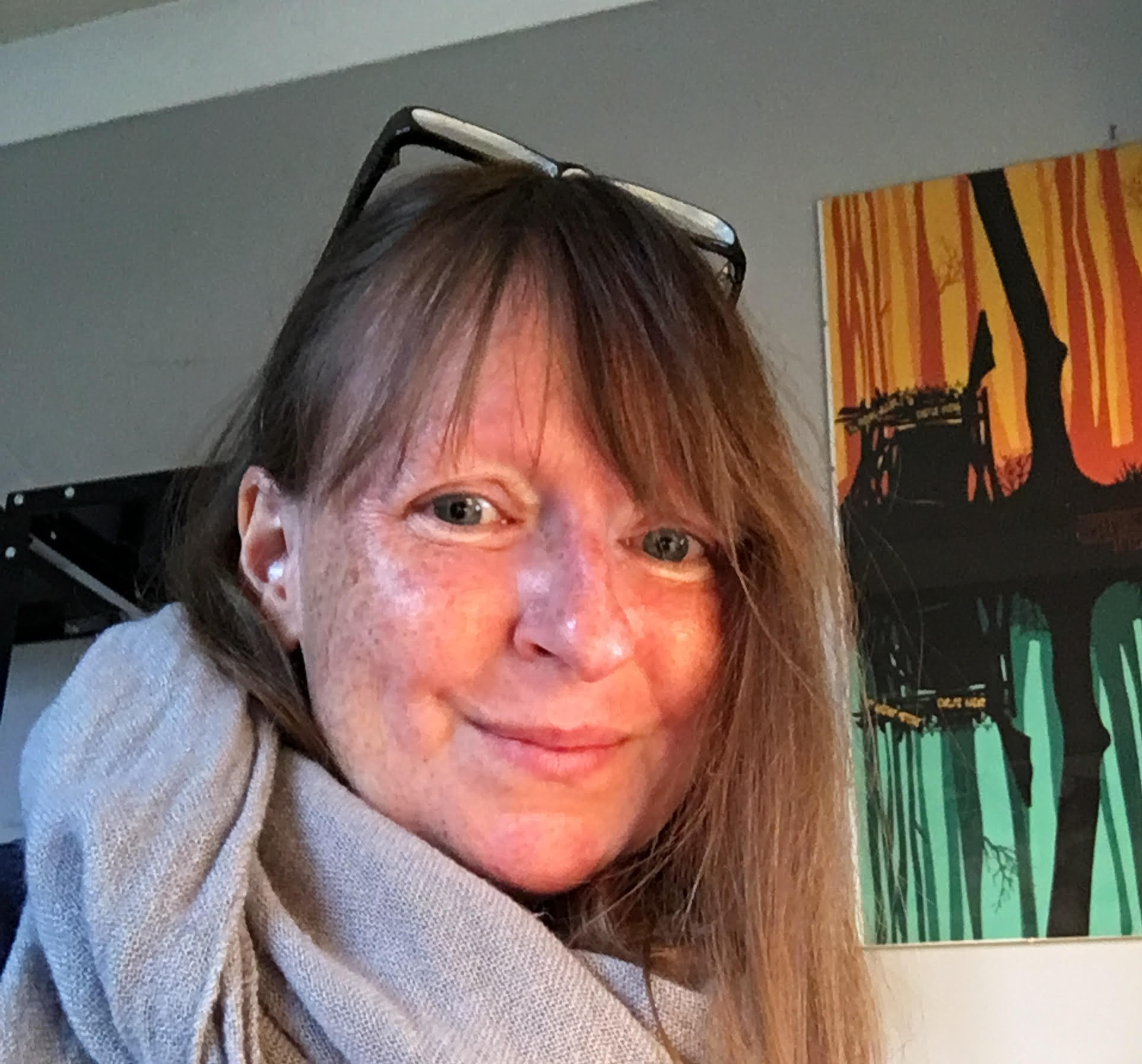 Hayley is an interiors journalist, content provider and copywriter with 26 years experience who has contributed to a wide range of consumer magazines, trade titles, newspapers, blogs and online content. Specialising in kitchens and bathrooms, she has twice won the CEDIA Award for Best Technology feature. Hayley writes for H&G about kitchens, bathrooms, cleaning, DIY and organizing.