Shark Vertex DuoClean PowerFin Upright Vacuum review: Powerfully glides you through cleaning
With powerful suction, a special brush roll design that resists hair wrap, HEPA filtration, and versatile use cases, the Shark Vertex comes out on top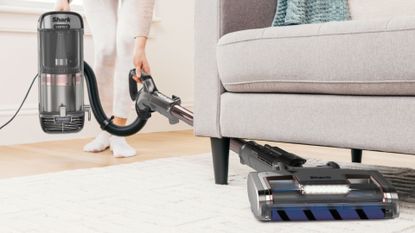 (Image credit: Shark)
The Shark Vertex Upright is an amazing option for pet owners and those with lots of carpets with its superb suction and pick-up ability, but it still has some pain points that plague upright models like a heavy, bulky build.
Reasons to buy
+

Powerful suction power on hard floors and carpets

+

Powered Lift-Away motor and accessories offer flexible cleaning options for cleaning stairs, under furniture, and tight corners

+

Ample dust-bin capacity

+

Hair doesn't get caught in self-cleaning brushroll

+

HEPA filter
Reasons to avoid
-

Quite bulky

-

Motor emits a lot of airflow
You can trust Homes & Gardens. Our expert reviewers spend hours testing and comparing the latest products, helping you choose the best for you. Find out more about how we test.
Sign up to the Homes & Gardens newsletter
Decor Ideas. Project Inspiration. Expert Advice. Delivered to your inbox.
Thank you for signing up to Homes & Gardens. You will receive a verification email shortly.
There was a problem. Please refresh the page and try again.
For homes with ample carpets, and even pets, we've found a reason to stay with the traditional upright vacuum styles as so many are starting to consider lighter stick and cordless models.
Take a very close look with us at the Shark Vertex DuoClean PowerFin Upright Vacuum with Powered Lift-Away and Self-Cleaning Brushroll. It's a big name, but it references many of the reasons why you'd want to bring this vacuum into our home It's loaded with premium features — like a self-cleaning brush roll that resists hair tangles, LED headlights for better visibility and powered lift away for versatility – and looks, replete with rose gold accents for added appeal.
This juggernaut of a vacuum will keep your floors, and other surfaces spic and span, and refuses to express forgiveness on dust, crumbs, and yes, hair. It's also top-rated for pet owners, which is why it's made the list of our best vacuums and best vacuums for pet hair.
In our review, we'll get into what we loved about the Shark Vertex Upright vacuum and the few shortcomings that you'll want to consider when determining if this is the best vacuum for you and your cleaning needs.
After over a year of sporadic use (I test a lot of vacuums), it's become the vacuum I reach for when it comes time to deep clean the carpets and want a thorough clean. Due to its size and the cumbersome task of carrying it between floors, my family has typically let it become the "upstairs" vacuum, which is fortunately where most of the carpets are. However, the dust bin has proved ample at keeping me from having to empty the dust bin before passing through three bedrooms and the hallway.
Who will love the Shark Vertex DuoClean PowerFin Upright Vacuum?
Plug in and upright devotees who are after a powerful clean: You'll never run out of charge with a 30-foot long cord and plenty of upright stability that delivers over 1300 watts of power.
Homes with plenty of carpets and area rugs: While the Shark Vertex is great for all floor types, it's quite exceptional at collecting all the little nasties deposited into carpets, with two modes for cleaning low- or high-pile rugs.
Homes with pets (and humans) who shed: in addition to unbelievable performance in general, hair won't tangle or clog the brush roll, and instead gathers near the filters to easily remove.
Those looking for versatility: The Powered-LiftAway design expands where and how you can clean your home, which is especially useful for cleaning stairs or even turning your vacuum into a canister style.
Those who suffer from allergies: Clean easy knowing your appliance shouldn't trigger sniffles, itchy throats or watery eyes with Shark's Anti-Allergen Complete Seal Technology and HEPA filtration.
Shark Vertex DuoClean PowerFin Upright Vacuum: Specifications
Maximum power: 1344W
Cord length: 30ft.
Hose length: 5.5ft.
Cleaning path width: 12in.
Dimensions: 12" L X 15.09" W X 46.25" H
Weight: 16.38lb.
Filter: Washable HEPA + Foam and Felt Filters
Warranty: 5 years
Attachments: pet crevice tool, dusting brush, self-cleaning power brush
RRP: $499.99
Shark Vertex DuoClean PowerFin Upright Vacuum: design
The Shark Vertex Upright has a striking exterior design that makes use of silver and rose gold elements to create a sophisticated look. It follows the construction of a traditional upright, implementing one of Shark's most beloved features: Powered Lift-Away Technology, which enables you to detach the power unit of the machine as a pod for above-floor cleaning or to extend your reach in general.
The floorhead incorporates Shark's DuoClean PowerFins technology into its brush rolls a dual cleaning design where together a soft roller picks up small debris and dust while the silicone PowerFins dig deep into carpets and directly engage floors for better pet hair pickup, as opposed to vacuums with standard bristles. The brush roll is also self-cleaning and is an anti-hair wrap to keep hair from tangling. The floorhead is finished off with a set of LED headlights that can guide the way.
Hovering at close to 17lbs. it's not quite Shark's heaviest upright, but it's very close to it. It has a mid-size 1 qt. dust bin and a 30-foot cord which should cover the length of most rooms, or hallways.
From a performance perspective, the Shark Vertex offers incredible suction and utilizes what it refers to as Hypervelocity Accelerated Suction which delivers a direct airflow path for deep-cleaning performance.
Shark Vertex DuoClean PowerFin Upright Vacuum: features and functions
Cleaner Head with DuoClean PowerFins and Self-Cleaning Brushroll
For us, a core selling point of the Vertex, beyond its incredible suction and prowess at collecting pet hair, is its sophisticated cleaner head, featuring DuoClean PowerFins. As opposed to vacuums with standard bristles, the brushrolls incorporate two rollers to maximize floor contact for continuous cleaning and pick up more in every pass. The soft roller picks up small debris and dust while the silicone PowerFins dig deep into carpets and directly engage floors for better pet hair pickup. Special Self-cleaning technology keeps strands of hair from tangling around the brush roll and resolves any pieces that wrap themselves, so you won't have to get the scissors out later.
The cleaner head also has an indicator light that shines green when the brush roll is working as it should. If it's solid red, something may be jammed, or if it's blinking, the vacuum is overheating.
Modes
The Shark Vertex can be used in three ways: as an upright vacuum, above-floor vacuum, or with the Powered Lift-Away. You also have the ability to toggle among three surfaces: Thick Carpet & Area Rug Cleaning, Carpet & Low Pile Cleaning, which increases the speed of the brush rolls, or hard floor cleaning, which stops the silicone brush roll.
Accessories
The Shark Vertex includes a crevice tool, a soft dusting tool, and a self-cleaning pet power brush. Two knobs on the vacuum indicate space to store, but that still leaves you with nowhere to put the third. The accessories can fit on both the handle and the wand if you want an extended reach. They fit pretty snuggly and we struggled a bit to swap them out. They break free with a firm twisting movement, so don't panic when you can't simply pull it off.
Filtration
The Shark Vertex is equipped with HEPA filtration and features Shark's Anti-Allergen Complete Seal that promises that it captures 99.9% of dust and allergens. The Washable HEPA + Foam and Felt Filters are located at the bottom of the machine, below the dust bin.

What is the Shark Vertex DuoClean PowerFin Upright Vacuum like to use?
On Carpets
This is where the Shark Vertex truly shines, or should I say glides across carpets. Despite being a heavier vacuum, you won't feel much resistance as you try to traverse carpets. It has two modes to toggle through
On Hard Floors
As it has little trouble roaming over carpets, the same can be said about cleaning wood, vinyl or tile flooring. Be sure to keep the vacuum on hard floor mode to keep both DuoClean rollers activated
Other Surfaces
The elasticky hose and wand create ample opportunities for above-ground cleaning. I found that I liked to use the mini-power brush to spot-treat the stairs, while it's convenient to have the crevice tool for those tight spaces and the dusting brush for more sensitive surfaces.
Using LiftAway
To remove the LiftAway Motor from the upright, there is a button at the top of the dust bin that you press and then lift up. Here you can use the vacuum like a canister, or unlatch the wand from the cleaner head or handle from the wand, depending on how you want to handle it. Though you'll most likely want to keep the unit in your hand, as opposed to setting it on the floor, as your reach will not be very generous, and it can topple.
Emptying the Dust Bin
There are technically two ways to empty the dustbin. However, first press the dust bin release button at the top of the LiftAway Unit, which does provide direct access to the washable filters as well. At the base, there is a push button that will spring open the bottom of the dust bin, or you can access the top end to clean out any hair that spirals around the lint screen, instead of accumulating in the dust bin.
Cleaning and Maintenance
Shark recommends monthly maintenance on its vacuum products to safeguard the vacuum's suction power, which simply entails removing and rinsing the washable pre-motor filters with water. You'll want to make sure these parts are completely dry before putting them back in the machine. The HEPA filter, located at the bottom of the unit and accessible with a button that says 'Filter Door Release' should be cleaned annually. Shark recommends that pre-motor filters should be replaced every 2.5 years. The post-motor filter should be replaced every 3 years. The parts are available via the Shark website.
The soft brush roller can also be removed from the floorhead and rinsed with water, and the dust bin can be rinsed. In the event of any blockages, Shark advises you to unplug the unit, and check any openings, including the hose, wand, handle, and nozzles with a flashlight.
How does the Shark Vertex DuoClean PowerFin Upright Vacuum rate online?
On Shark's website, the Vertex holds a 4.3 gathered from over 1,700 reviews and ratings. Users compliment its suction power, but some mention that they weren't impressed with the build quality of attachments like the mini-motorized brush and miss the addition of a light on the handle from previous models they used.
Meanwhile, on Best Buy, the Shark Vertex has a high 4.7 rating across nearly 1,000 reviews, with many complimenting its power, maneuverability, and cleaning results.
How does the Shark Vertex DuoClean PowerFin Upright Vacuum compare to other models?
The Shark Vertex range also encompasses cordless models and a lightweight corded stick. We've tried them, and the common link among the various models is the DuoClean PowerFins and self-cleaning brush roll, but they vary tremendously in terms of size, power, and performance, with the upright model easily being the largest.
At launch, the Shark Vertex was Shark's most premium upright model. It was not until recently that it has been succeeded by the Shark Stratos, a review is pending on our end as well. The Stratos is marginally more powerful and has a shorter hose and a less wide cleaning path.
The two are quite similar, except the new Stratos introduces new features like PowerFins Hair Pro dual-brush roll, which is said to give better pick up, and Odor Neutralizer Technology, which guards against bad odors inside your vacuum. It also has a 1.48qt. dust cup compared to the 1 qt. of the Vertex, but it is also slightly heavier.
Shark Vertex DuoClean PowerFin Upright Vacuum: Final Thoughts
If you're after a reliable vacuum with good versatility and powerful suction, you will love the Shark Vertex. From visible debris to ground in dust, the Shark Vertex quickly suctions it all up. I'm continuously impressed with the amount of hair it seems to capture, with nary a tangled brush roll in sight.
However, due to its size and weight, I tend to find myself reaching for one of the best cordless vacuums for its sheer ease and quick pick-ups (I particularly like the space-saving, yet powerful Shark Vertex Pro with LCD displays )but there is no denying that the Shark Vertex's cleaning performance is top-tier. It does have some quirks that I've found myself looking past, like the breezy external airflow in exchange for HEPA filtration and the hiccups I'd noticed when switching among attachments. Perhaps it's me, but it's also my job to be picky.
Shark Vertex DuoClean PowerFin Upright Vacuum: where to buy
About this review and the reviewer
Jaclyn is the US eCommerce editor and she specializes in a variety of topics ranging from vacuums to mattresses. She spends her days tracking the latest buzzworthy releases and testing a variety of products to determine whether they are worth bringing into your home.
As with all our reviews, the Shark Vertex has been tested first-hand in our home, using it just as you would so you know exactly what you are buying. Jaclyn's home features a mix of hardwood floors, carpets, and area rugs. A small non-shedding dog lives in the house but still manages to track in his fair share of dirt. She's been using the vacuum for over a year.
The products are given to us free of charge and we test them for as long as possible before forming our reviews. In this particular case, we are able to keep the vacuum, which will enable us to continue to use the product and gives us the opportunity to return to our reviews for updating, so you can keep up-to-date with how it's fared over a period of time.
Sign up to the Homes & Gardens newsletter
Decor Ideas. Project Inspiration. Expert Advice. Delivered to your inbox.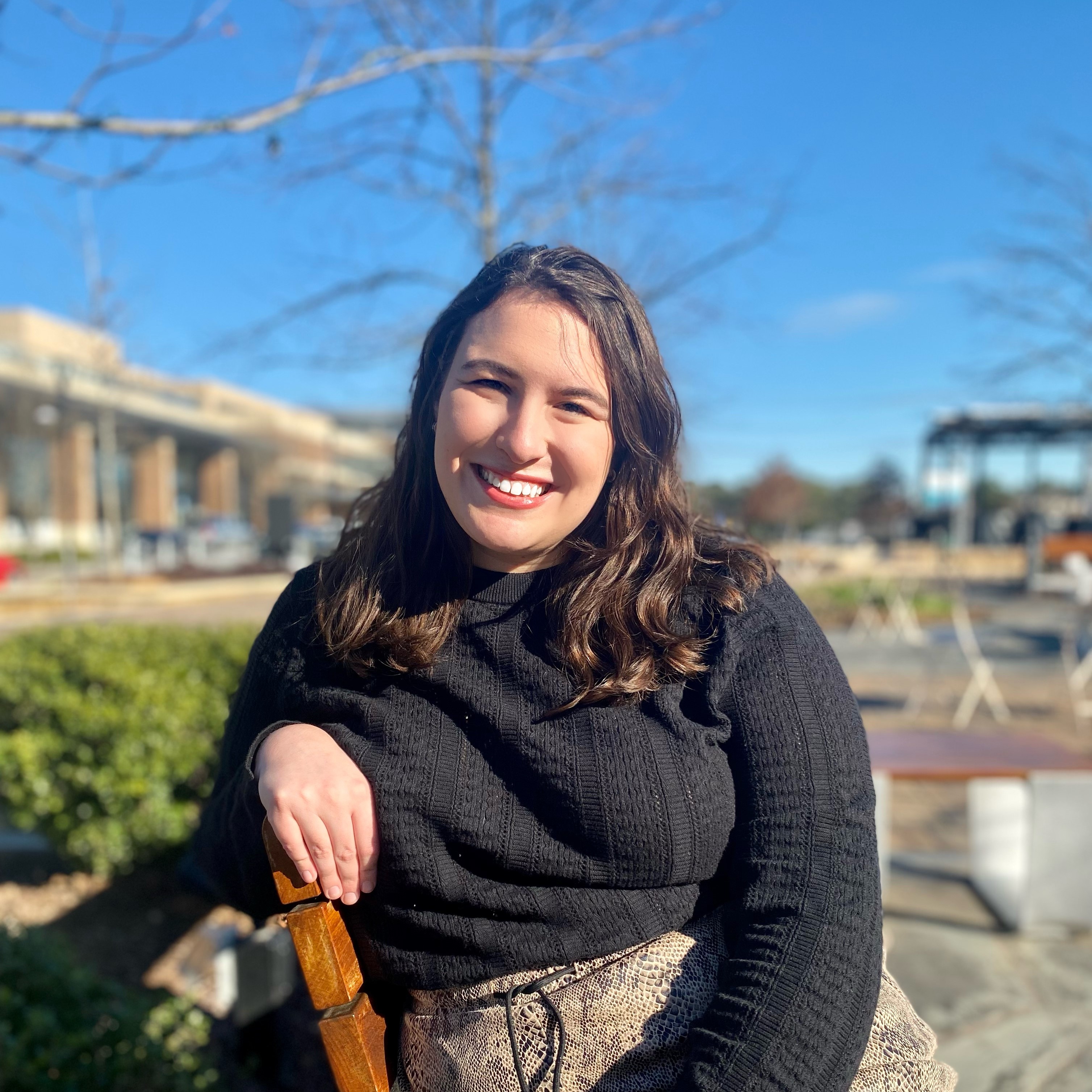 Jaclyn is H&G's eCommerce editor and oversees all things shopping. She's also a bonafide sleep expert, and previously managed all sleep content on Homes & Gardens and Real Homes– in fact, she has passed our five-step certification process to become a verified customer advisor on mattresses. She regularly scouts out the best of the best for buying guides to help you fill your home with only the best. She joined the team in January 2021. She has previously worked with Apartment Therapy, The Kitchn, The Spruce, The Spruce Eats, and MyDomaine. When Jaclyn's not working, she loves browsing real estate listings, unwinding with a chilled glass of Rosé, and entertaining her Cavapoo, Reese.