Miele Complete C3 Cat and Dog Canister Vacuum review
It's the most expensive vacuum we've ever tested, but I'm not sure the Miele Complete C3 really lives up to that hefty price tag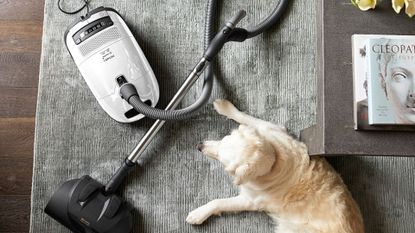 (Image credit: Miele)
A powerful vacuum for tackling pet hair, with excellent onboard storage and tools, but perhaps at too high a price point
Reasons to buy
+

Great for pet hair on all surface

+

Great for dust on all surfaces

+

Good onboard storage

+

Long power cord

+

HEPA filters
Reasons to avoid
-

Poor with large debris

-

Expensive
You can trust Homes & Gardens. Our expert reviewers spend hours testing and comparing the latest products, helping you choose the best for you. Find out more about how we test.
Sign up to the Homes & Gardens newsletter
Decor Ideas. Project Inspiration. Expert Advice. Delivered to your inbox.
Thank you for signing up to Homes & Gardens. You will receive a verification email shortly.
There was a problem. Please refresh the page and try again.
Canister vacuums aren't huge in America but they could be the next vacuum trend to take off. Unlike uprights and cordless sticks, canisters take up much less vertical storage. They're lightweight and easy to store, and usually, they're much, much cheaper than other vacuums.
However, the Miele Complete C3 Cat and Dog Powerline Canister Vacuum is the most expensive vacuum we've ever tested. Depending on the retailer, it comes with an eye-watering price tag of $1200. That's more than four times as much as some of our favorites, and $300 more than even the most expensive Dyson.
I brought the Miele C3 Cat and Dog to our test centre to see if it could live up to its high price and earn a place amongst the best vacuums. Instead, I found a great vacuum on dust and hair, but it's not $1200 worth of greatness.
Product specifications
Swipe to scroll horizontally
| | |
| --- | --- |
| Maximum power: | 1200 watts |
| Dust capacity: | 4.8 quarts |
| Cordless: | No |
| Runtime: | N/A, corded |
| Noise: | 60 dB minimum |
| Dimensions | 19.52" x 11.18" x 8.94" |
| Weight: | 23 lb |
| Filter: | HEPA |
| Warranty: | 3 years |
| Attachments: | TurboTEQ floor head, standard carpet/hard floor head,upholstery tool, crevice tool, and dusting brush |
Unboxing
Opening up the box, I found that this vacuum had too many plastic bags and polystyrene - we prefer products to come without these materials because you can't recycle them. The instructions are pretty poor, too. While it wasn't hard to assemble the vacuum without them, they're very sparse.
However, it's low-slung and low profile. It looks like it would be easy to store in a cupboard or under the stairs, and I love that the onboard storage is a a little compartment - I'm always knocking nozzles off my vacuum at home, so it's good that these are stored away.
There are 5 different settings, but these aren't given in the instructions - curtains, upholstery, quiet mode, carpet, and hard floor.
What's it like to use?
It's fantastic that you can control these with your feet to save you having to bend down. It glides really well across the floor. At first glance I wasn't convinced that the tiny wheels would move well, but it's really easy to move around. Despite weighing 23 lbs (making it one of the heaviest vacuums we've ever tested) this is really maneuverable and almost feels light.
It's easy to switch between settings, although it would be handy if the buttons were slightly larger when controlling them with your foot. It's relatively quiet when it gets going, especially on the lower power modes, and I love the inclusion of these low power modes. Two separate curtain and upholstery modes means you won't gum up your vacuum by sucking your curtain in when you just want to give them a quick dust.
Test 1: flour and sugar
Our first test is flour and sugar. The reason we test with flour and sugar is that not only are they common kitchen messes, but also that they're also good approximations of dust and bigger debris like skin flakes.
I tested this on the hard floor setting with the standard floor head rather than the motorised brush. It performed perfectly on wood floors, gliding over the surface and picking up everything easily without pushing it around. It was a similar story on linoleum, but the vacuum was actually too powerful. It was tricky to push around, so I had to drop a few power levels to get it to pick up all the flour and sugar.
My first attempt with this on carpet was with the regular head, which wasn't successful. It left a lot of dust and sugar in the pile. However, swapping out the regular floorhead for the Turboteq head was a game changer. It was execeptionally, rivalling Dyson and Shark for cleaning. However, it was a little noisy, and if you have mixed flooring with carpet in one room and hard floors in another, it will be frustrating to swap floorheads every time you switch rooms.
Test 2: The Pantry Test
Our second test is the pantry test, where we drop cereal over all of the surfaces we test. Again, cereal is a pretty common mess, especially if you have young kids, but it also lets us check how a vacuum deals with larger pieces of dirt and debris like small stones and bits of plastic.
This was this vacuum's biggest weakness. Unlike other vacuums with plush brush heads, this vacuum just couldn't conquer cereal. Even on the carpet setting or with the TurboTeq head it couldn't get over it, instead just pushing it around the floor. If you picked it up and place it directly on top of the cereal it could pick it up without any bother, but you shouldn't have to do this for a vacuum of this quality and price.
Test 3: Hair
Hair is perhaps our most important test. We use cut-up hair extensions to see how each vacuum can handle pet hair and human hair. Hair stuck in carpets is often a big complaint with vacuums, as well as cutting it out of the brush roll.
The good news is that the Miele C3 easily handled hair on all surfaces with the regular brush head. I loved using this. It was quick and effective and the lack of motorised brush roll meant that there was no gross job of detangling hair afterwards. All of the hair was sucked straight into the bag, and there was no gross hot hair smell, either. With the regular floorhead attached, I think it's a good choice for a vacuum for pet hair.
However, the same can't be said for the motorised brush roll. On every surface, this didn't pick up any hair, simply wrapped it around the brush, and I had the unpleasant job of cutting it all out with scissors. If you stick to the regular floor head this is hard to beat on hair, but it's not successful with the motorised brush.
Cleaning
Other than the issue with pet hair, it's really easy to empty this Miele. Just pop up the front of it and take out the dust bag and bin it. You can clean the body with a damp cloth. It's very straightforward.
However I'm in two minds about bagged vacuums like this. They're simple to empty and a high-quality bag will seal off hair and dust that might trigger allergies, but throwing out a dust bag isn't the most environmentally-friendly practice. It's also an ongoing cost. At the time of writing, a 9-pack of Miele dust bags at Amazon will set you back $22. It's not a huge cost, sure, but it's more than you'll be paying with a bagless vacuum.
Storage and maintenance
This compact vacuum will be easy to store. The power cord is retractable, which is a great feature for storage that saves you from finding somewhere for several feet of power cables. As I said above, I love the onboard storage compartment for the accessories. It's a simple but clever solution that more vacuums should feature as standard. The telescopic shaft fits on to the back of the vacuum which is helpful, but it means that it can take up more vertical space than first appears. However, it will still be easier to store than an upright.
In terms of maintenance, Miele says you need to replace the main filter very time you run down a pack of their filter bags. Each bag has a nearly 5-quart capacity, and with 9 to a pack, it should be moths before you even need to think about replacing this.
How does it rate online?
With 4.4/5 on Amazon, this is a highly rated vacuum. Most users love it, citing powerful suction and how easy it is to pull around a room. However, a few found that their motorised brush heads stopped working after a few weeks. Others agree with me that it's too expensive - it's a lot of money for a vacuum that's mostly great but not the best.
How does it compare with other vaccums?
A fair comparison is with another vacuum I love but think is too expensive - the Dyson Outsize +. Unfortunately, I think the Dyson is the clear winner. It's less expensive, lighter, doesn't have the ongoing cost of dust bags, and performed better on the pantry test and on the hair test. It's even starker with a much cheaper vacuum like the Shark Vertex, which is better than the Miele in all the same ways as the Dyson but costs hundreds of dollars less than both of them.
Should you buy it?
If you want a sleek little canister vacuum, this is a powerful option. It's great on dust and pet hair, and it's quiet and easy to control with a foot, saving you from bending down. However, it's poor on larger debris. It's simply not as good as other vacuums, and at these prices, you need a vacuum that's up to the task.
Sign up to the Homes & Gardens newsletter
Decor Ideas. Project Inspiration. Expert Advice. Delivered to your inbox.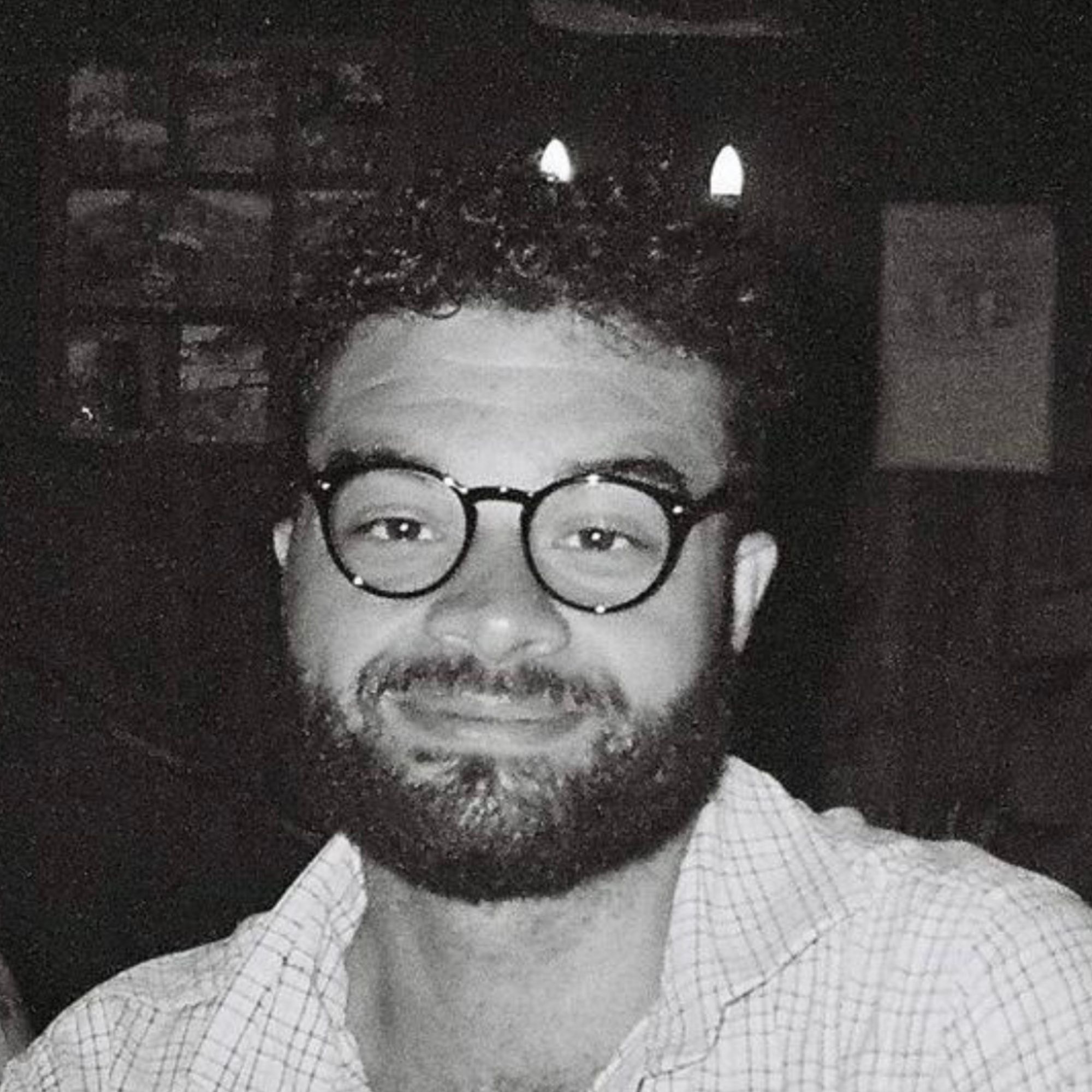 As Head of eCommerce, Alex makes sure our readers find the right information to help them make the best purchase. After graduating from Cambridge University, Alex got his start in reviewing at the iconic Good Housekeeping Institute, testing a wide range of household products and appliances. He then moved to BBC Gardeners' World Magazine, assessing gardening tools, machinery, and wildlife products. Helping people find true quality and genuine value is a real passion.