Cyber Monday home deals: the H&G edit of the best sales to shop this holiday
See our editor-approved selection of the best Cyber Monday home deals and holiday sales to shop this season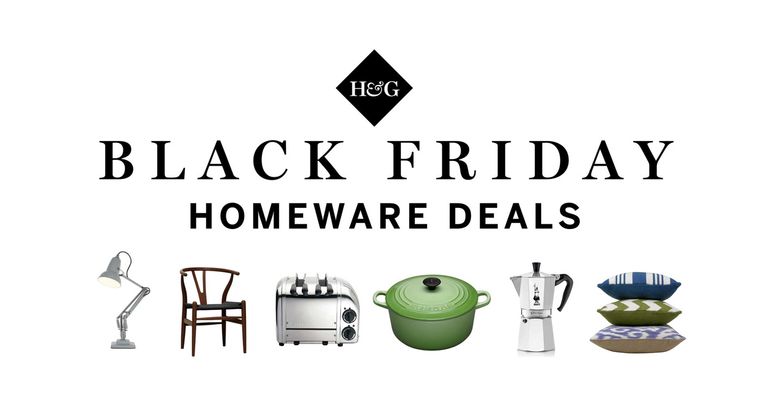 (Image credit: Future)
The Homes & Gardens team prides itself in its ability to identify extraordinary craftsmanship and design, so this Cyber Monday, when you are looking to add a piece (or two) into said aesthetic, who better to turn to than us: the experts.
This year, we are here to help guide you towards anything from the best cordless vacuums to new furniture – and away from every single one of those unnecessary, impulsive buys.
Whether you are shopping for a loved one and looking for the best holiday gift, are simply hoping to make a stunning statement in your kitchen, bedroom, bathroom (or all of the above), we've laid out the groundwork; a blueprint of sorts to help you along the way.
These are the very best Cyber Monday home deals around for 2021.
Best Cyber Monday home sales:
Best Cyber Monday Home deals
Luxe Hardcore Sheet Bundle | Was $240, now $192 at Brooklinen
This best selling set includes a sheet, duvet cover and pillowcases. It is made from 480 thread count OEKO-TEX certified cotton and available in white or 10 other colours.
Crock Pot Express 6qt 9 in 1 Digital Max Pressure Cooker| Was $99.99, now $49.99 at Best Buy
This super convenient, space-saving multi-cooker will slow cook, sauté, steam and warm all in a single dishwasher-safe, stainless steel pot.
Ninja AF101 Air Fryer | Was $119.99, now $99.99 at Amazon
Make fries at home the healthier way with this smart air fryer. The 5-quart capacity provides plenty of space to cook a wide variety of meals, while the auto shut-off function gives you peace of mind.
Cuisinart FP-8SV Elemental 8 Cup Food Processor | Was $185, now $99.85 at Amazon
The Cuisinart FP-8SV Elemental 8 Cup Food Processor in Silver is already at an amazing discount of nearly 50% ahead of Black Friday food processor deals, so if you want a machine to help with Thanksgiving prep, this is the one.
KitchenAid Pro 5 Plus stand mixer | Was $499, now $249.99 at Best Buy
Save $250 on the KitchenAid Pro 5 Plus stand mixer. It's available in Red, Silver, Black, and a Best Buy exclusive Ink Blue.
Goldfinger Dining Chair| Was $1250, now $749.99 at Jonathan Adler
Jonathan Adler is the first port of call for over-the-top glamour and Miami-beach decadence. Polished brass geometry meets tufted linen in the Goldfinger dining chairs.
Cyber Monday bedding sales
Take full advantage of the Cyber Monday sales by doing everything from elevating your sheet sets to upgrading to the best mattress by shopping at these spotlight retailers.
Black Friday home decor sales
From the best home fragrance to stationery, and even the best candles, here are the top home décor retailers to keep an eye on during Black Friday to Cyber Monday.
Black Friday home fragrance sales
This season, whether you are gifting someone their favorite signature scent or in the market to give the best reed diffuser a try, be sure to check out these retailers.
Furniture sales
Give the best couch a major update or invest in a new WFH-chair, with the help of these furniture sales. See top picks below or visit our Black Friday furniture deals for more.
Black Friday kitchen offers
Now is the perfect time to go all-in on the best blender of the best nonstick frying pan, and these kitchen retailers will provide you with an unlimited array of choices.
---
What is Black Friday?
A tradition in the United States since the 1950s, Black Friday and Cyber Monday are – quite simply – the biggest sales weekends of the year. It officially starts the pre-Christmas shopping sales. You can shop everything from home to furniture, and even technology marked down.
What is Cyber Monday?
As stated before, Cyber Monday falls directly after Black Friday and is the conclusion of the full-four-day shopping event.
When is Cyber Monday?
This year, Cyber Monday follows Black Friday and is on November 29th, which is also the first day of Hanukkah.
Why is it called Black Friday?
While all but the most cynical of us see Black Friday as a good thing, the origins of its name have more negative connotations. The term 'Black Friday' was first used way back in 1869 to describe the events of September 24th.
Two American investors, Jay Gould and James Fisk, and financier Abel Corbin, conspired to drive up the price of gold for their own gain. As a result, the US Stock Market lost 20% of its value and a large portion of financial cash.
From then on, the prefix 'Black' associated itself with the financial crisis.
Then, on October 29, 1929, Black Tuesday marked the official start of the Great Depression, with Black Monday on October 19, 1987, triggering a global recession.
Black Friday described the post-Thanksgiving shopping frenzy we now know in the 1950s. It was used by the Philadelphia police department, who were overrun with crowds and traffic heading to the city to snag a bargain.
Is Black Friday the best day to shop?
When it comes to whether or not Black Friday is the best day to shop, it's a yes and no question. Sure, you'll receive markdowns on everything from furniture to toys, but it's followed by Cyber Monday, which is also a great day to score big too.
While this weekend is better sales-wise compared to others, some might argue that the post-Christmas sales are even better, and in some regard, they are. It's a case-by-case scenario.
Are Black Friday deals worth it?
In recent years, we've spotted everything from mattresses to furniture, and yes, even coffee machines marked down nearly half price.
But as we've already mentioned, some retailers use Black Friday as an opportunity to clear out old stock. Worse still, some even increase the prices of items due to go into the sale days or weeks beforehand so that the discounts they offer seem more impressive on the day.
Buying into older technology clearly has its setbacks in terms of compatibility down the line. But if you don't pride yourself as an early adopter or, for example, are looking for a second or third TV for a kitchen or bedroom, there's no harm in going for a slightly earlier-generation model.
A good approach is to make a list of potential purchases beforehand. Read online reviews and make a careful note of brands, model numbers, colors, styles. Anything that will help you identify your preferred purchase in the heat of the moment.
Then, perhaps the most obvious advice of all is to stick to your list. Compromising on a color scheme, dimensions, or features is a shortcut to buyer's remorse.
Will my Black Friday purchases arrive by Christmas?
The short answer: read the fine print. Retailers like Walmart, Amazon, and Target offer everything from two-day to overnight shipping. Still, but due to the high demand for orders, you never know. It's better to always air on the side of caution and double, if not triple check.
Brittany Romano wrote for Homes & Gardens as a U.S. Shopping Editor. A graduate of New England College, Brittany started her career as a freelance fashion market assistant at Marie Claire. She later joined AMI, where she designed a highly profitable commerce vertical. Noted for her award-winning content, she's covered everything from celebrity beauty hacks to the most lavish home decor.