The Philips 3200 Series Fully Automatic Espresso Machine with LatteGo makes mornings a treat
Cappuccinos and lattes at home have never been easier with the Philips 3200 Series Fully Automatic Espresso Machine with LatteGo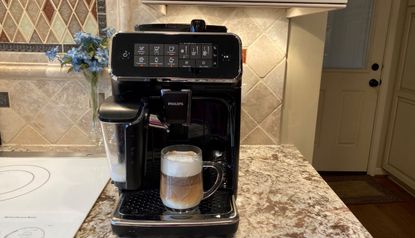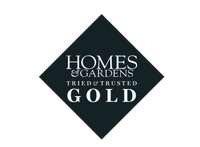 (Image credit: Jaclyn Turner)
Philips' luxe fully automatic espresso machine makes coffeehouse style lattes and cappuccinos with the touch of a button. Set-up is a little complicated, but once you get past that hurdle, it's an indulgent, intelligent, easy to use machine that's worth the investment.
Reasons to buy
+

Brews 5 different beverages with the touch of a button

+

Milk frother makes fool-proof lattes and cappuccinos

+

Multiple settings to adjust cup sizes, temperature, strength

+

Fits neatly under cabinets

+

Easy to clean
Reasons to avoid
-

Complicated set-up

-

Smaller portion sizes than accustomed too

-

Noisy
You can trust Homes & Gardens. Our expert reviewers spend hours testing and comparing the latest products, helping you choose the best for you. Find out more about how we test.
Sign up to the Homes & Gardens newsletter
Decor Ideas. Project Inspiration. Expert Advice. Delivered to your inbox.
Thank you for signing up to Homes & Gardens. You will receive a verification email shortly.
There was a problem. Please refresh the page and try again.
Cutting out trips to coffee shops sometimes seems easier said than done, but now that I've added the Philips 3200 Series Fully Automatic Espresso Machine with LatteGo to my kitchen, I can have a latte at home whenever my heart desires at just the push of a button.
Fully automatic espresso machines are widely available for home use to please espresso lovers who don't want to fuss with a manual espresso machine, but few offer the ability to make a cappuccino or latte as easy as this Philips machine. Most espresso machines are equipped with steam wands that require skill and finesse to work, while traditional milk frothers are yet another small appliance on your countertop, to operate, set up and clean.
But, this automatic espresso machine promises to do it all in one step. From grind to brew and milk froth right into the cup, I'm very impressed with the coffee this machine delivers, and you can see why in my ensuing review that it is one of the best coffee makers you can own. The addition of LatteGo seamlessly froths the milk for you, like magic, and is what sets it apart from other automatic espresso machines.
About this review
About this review
Jaclyn Turner
Jaclyn is the US eCommerce editor across the homes titles at Future, including Homes & Gardens, with one of her specialty areas being all things coffee, especially a nice milky beverage like a latte or a mocha. She spends her days tracking the latest buzzworthy releases and testing a variety of products to determine whether they are worth bringing into your home. Jaclyn was invited to review the Philips 3200 Series with LatteGo to try first-hand at home, and continues to frequently use it, nearly two years later.
Who will the Philips 3200 Series Fully Automatic Espresso Machine with LatteGo suit?
The Philips 3200 Series Fully Automatic Espresso Machine with LatteGo demystifies espresso for home use, making it an essential for someone who wants the convenience of an automatic drip machine with the luxury experience of an espresso maker. With the touch of a button, it's easy to brew your favorite beverages.
Unlike traditional espresso machines, it requires little skill, while yielding an excellent shot of espresso.
The addition of the LatteGo is perfect for anyone who wants to drink milky coffeehouse style drinks at home, but may not have the time or skill to make it themselves. Using just one machine, it's truly one step and foolproof for a great tasting latte.
It's great to have for entertaining, as it quickly serves up a range of beverages, with very little downtime between each brew, or to complete a home office coffee station with a gourmet edge.
Philips 3200 Series Fully Automatic Espresso Machine with LatteGo: Specs
Dimensions: 9.6"W x 17"D x 14.6"H
Power: 1500W
Weight: 16.5lb. / 7.5kg
Cord length: 39.3in/ 100 cm
Water tank capacity: 60.8 oz./ 1.8ltr
Bean hopper capacity: 9.7 oz./ 275g.
LatteGo milk frother: 8.5 oz./ 250mL
Pump Pressure: 15 Bar
Grinder Adjustment: 12 settings
Aroma strength settings: 3 settings
Double Cup: Yes
Ground Coffee: Yes
Coffee options: Espresso, Coffee, Hot Water, Cappuccino, Latte and Americano
Accessories: measuring scoop, Water hardness test strip, AquaClean filter, LatteGo storage lid, Grease tube
Warranty: 2-years
Key features
LatteGo
The major selling feature of the Philips 3200 Series is the addition of its LatteGo accessory that automatically froths and dispenses milk into your cappuccinos or lattes. It's comprised of a plastic milk jug container that snaps onto a black holder that dispenses the milk, that clicks on to the hot water dispenser, and a lid. The hot water dispenser nob steams the frothed milk by mixing milk and air at high speed in the round frothing chamber before funneling it into your mug.
The LatteGo holder also features notches that indicate how much milk to pour. The frothing was easy to use, and yielded consistently thick foam, except no matter how little or much milk I used, I was always left with a tiny amount of milk that had to be tossed. Also, the LatteGo milk frother is only a useable function when you select either a latte or cappuccino. If you want to make only milk froth with the LatteGo, you'll have to be sure to interrupt the coffee cycle.
The LatteGo between uses is easy to clean, and it's dishwasher safe for maximum convenience.
My Coffee Choice
After you select your desired beverage: espresso, coffee, Americano, cappuccino or latte, you'll have the ability to adjust strength, drink and milk quantities on low, medium or high.
On the lowest setting, a single serving was about, while on the highest coffee setting, it dispended about 4 oz. on the low coffee setting, 5 oz. on the medium setting, and 6 oz. on the high setting, with the ability to manually program your desired beverage quantity. Editor's note: Unless you also adjust the brew strength accordingly, the same amount of coffee is used, meaning my 4 oz. cup tasted stronger than my 6 oz.
Additionally, under the espresso, coffee and americano options, you have the option to brew two cups at a time. They brew separately, but consecutively, if you're looking for a double portion.
Temperature can also be adjusted, but requires pressing the coffee quantity icon while the machine is in the OFF position, selecting the normal, high or Max options as indicted by the light icons, followed by the start/stop button. I found the standard hot temperature to not be hot enough for my liking, so you too may need to tamper with this setting.
Built-in automatic grinder
Knowing that the freshest cup of espresso comes from a freshly ground coffee bean, a ceramic flat burr grinder with 12 grind sizes automatically portions out the perfect amount of coffee needed for your espresso drink.
AquaClean
The AquaClean water filter keeps track of water usage for you and and no descaling for 5000 cups. It typically needs to be replaced every 2 to 3 months, or after 95 liters have flowed through the filter as indicated when the AquaClean filter changes from Blue to flashing orange, and and off to descale the machine.
Design
The modern-looking design, with a black plastic-built body and tasteful chrome accents parts is both large and blocky, while also containing its use and operation to a compact footprint.
The water tank is easily accessible through the front of the machine, and it's positioning on the right side of the machine makes it clear to monitor water progress. Meanwhile the airtight bean hopper and automatic coffee grinder are accessed through the top of the machine with a removable lid, and holds about 9.7 oz. of beans at a time. Used grounds drop deposit into a grounds container chamber that is removed along with the drip tray.
At 14.5 inches tall, it was just the right size to store under a cabinet. I was nervous I wouldn't be able to store it under my cabinets with a 15-inch clearance, but I access the airtight bean hopper so rarely, that it's a non-issue. The small ground coffee compartment is just close enough to the front of the machine that I can add in ground coffee each time, but since I have the whole beans loaded in the machine, and frequently choose to make specialty coffees over normal coffee, it's a feature I used less and less.
The control interface uses touch-sensitive buttons make it easy and fast to select your preferred beverage. Various lights will also flash if the water filter needs to be changed, water is low, or an error is occurring.
When brewing, depending on the size of your cup, the adjustable coffee spout raises or lowers to meet the height of your cup to reduce any chance of splatter.
Set up and use
Set up took the most patience, but once you get the hang of the machine, it's really intuitive. Luckily, tuning into Philips' Youtube videos saved the day.
I struggled with the photo-heavy first steps that came with rinsing the machine, activating the AquaClean water filter and setting the water hardness with the included water hardness test strip. Your results influence how often you will have to descale your machine. but once we got past those steps, I was ready to start experimenting with all the different coffee beverages. It takes up to 5 brews for the machine to self-adjust to the right coffee to serving ratio. The first cups were definitely a little weaker, but have since evolved into a rich, creamy brew.
Once you power it up, the machine takes about 2 minutes to warm up and performs an automatic rinsing cycle, so don't leave a mug at the ready. You'll know the machine is ready to use once all the drink icons are lit up. Operation then just involves selecting your drink, and adjusting any preferences like strength and quantity. If you want to adjust grind level, you'll do that from the top manually.
You only need to add fresh, cold milk to the machine if you plan to make a milk-based coffee, in which it froths first, before layering in the espresso after. Note, this method does differ from how a traditional latte or cappuccino is crafted, where frothed milk is added to the espresso last.
The machine itself is also not the quietest with the built-in grinder and milk frother that lets out a whistles as it steam. It's most comparable to sounds you might hear in your local coffee shop, so you may want to hold off on brewing a cup until everyone in your home is awake, or definitely out of earshot.
Philips 3200 Series Fully Automatic Espresso Machine with LatteGo: Cleaning and maintenance
While the LatteGo should be cleaned following every use, the Coffee Grounds Container (holds up to 12 servings) and drip tray should be emptied weekly, but I'd recommend daily. These parts are easy to clean, remove and dishwasher safe.
The Brew Group, accessible by removing the water tank, needs weekly cleaning with a rinse under the tap, but it should also be lubricated with the included Grease tube every two months to ensure that all the many moving parts continue to move smoothly.
The AquaClean filter needs to be replaced every 3 months or after 95 liters have flown through. Luckily, you'll only have to descale after 5,000 cups, which I haven't gotten anywhere close to in the time I've owned this machine.
Philips 3200 Series Fully Automatic Espresso Machine with LatteGo: final thoughts
The most appealing part of the Philips 3200 Series LatteGo is that you don't need to be an espresso expert to enjoy a quality cup of coffee, or a cappuccino at home. It's incredibly easy to use, brews a smooth cup, with plenty of options to sip a coffeeshop favorite at home, in less than 2 minutes too!
Now, finding your perfect combination does involve working with the settings, and I wish it brewed hotter without having to tamper with the temperature controls.
Brewing a coffee was most underwhelming option, as it dispenses a much smaller portion than if you used a pod-machine or brewed a whole carafe. However, for quick shots of espresso with the perfect layer of crema and the real highlights, cappuccinos and lattes, it's a solid and reliable espresso machine.
With a suggested retail of just shy of a thousand dollars, the Philips 3200 Series is an investment in your morning routine. If you're looking to cut your trips to the coffee shop for total control over your coffee drinking experience, then you will truly benefit from having the Philips 3200 Series Fully Automatic Espresso Machine with LatteGo in your kitchen, home office, or coffee bar.
Philips 3200 Series Fully Automatic Espresso Machine with LatteGo: Where to buy
Sign up to the Homes & Gardens newsletter
Decor Ideas. Project Inspiration. Expert Advice. Delivered to your inbox.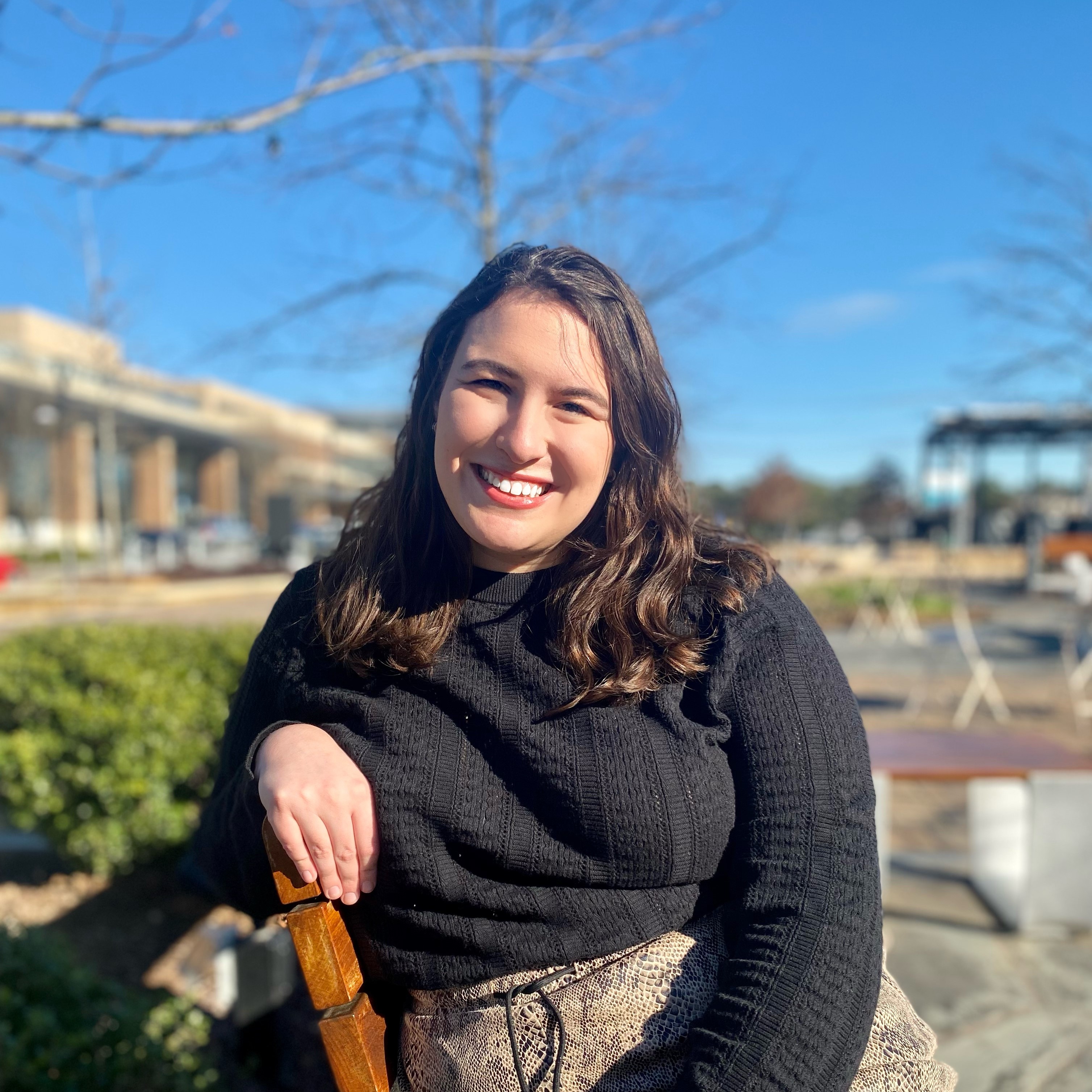 Jaclyn is H&G's eCommerce editor and oversees all things shopping. She's also a bonafide sleep expert, and previously managed all sleep content on Homes & Gardens and Real Homes– in fact, she has passed our five-step certification process to become a verified customer advisor on mattresses. She regularly scouts out the best of the best for buying guides to help you fill your home with only the best. She joined the team in January 2021. She has previously worked with Apartment Therapy, The Kitchn, The Spruce, The Spruce Eats, and MyDomaine. When Jaclyn's not working, she loves browsing real estate listings, unwinding with a chilled glass of Rosé, and entertaining her Cavapoo, Reese.