How we test blenders
Here's every step of how we test blenders, so you can be sure to trust our reviews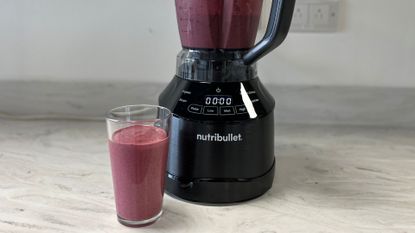 (Image credit: Future)
Blenders are a brilliant but basic appliance. However, their versatility and power has massively ramped up in recent years. Smoothies are just the start; now blenders can crush ice, make alternative milks, and even make hot, piping soup without a stovetop.
With so many models on the market and some big claims from marketers, it helps to have advice from experts who have gotten up close and personal with a wide range of blenders.
Here's how we test blenders, so you know exactly how we come to our conclusions on the best blenders and portable blenders and why they're worth your consideration.
How we choose blenders to review
Image 1 of 4
The first step is market research. We're always keeping our noses to the ground on new releases and the latest innovations in the tech. After reviewing product specifications and customer reviews to make sure it's worthy of a review, we get samples of those blenders we think could make it into our guides to the best blenders.
These tend to be from the big names in blending like Nutribullet, Vitamix and KitchenAid, but we also keep our eyes out more niche blenders from smaller companies in case they can keep up with or outdo the competition. For example, BlendJet and Blender X made it into our roundup of the best blenders, but they're relatively small fish in a big pond where blenders are concerned.
Unboxing
Image 1 of 4
To start with, we get the blender out of its box. Before we do anything at all, we assess packaging for any surplus plastic bags which can't be recycled, as these are bad for the environment.
That noted, we go through all of the paperwork, noting safety warnings and warranties, before using the instructions to set up the blender. We take notes on every one of its parts, their quality, and any safety features. Unboxing is also where we can measure up the blender and see if it's easy to store or if takes up room.
It's also where we assess the responsiveness of buttons, dials, and display screens, as well as simple but easy-to-forget features such as if the blender is left- or right-handed, depending where the handle is situated.
This is also where we note accessibility features, because a stiff blender lid or a motor base that is tricky to align with a pitcher can be particularly difficult if you have mobility issues.
Test 1: Smoothies
Image 1 of 4
What else? Smoothies are the most basic thing a blender can do. They're pretty much why blenders are invented, so if we've got a model that can't handle these you won't find it anywhere near our rankings of the best.
We use a range of different recipes to test our blenders, but all of them have challenging ingredients. We use frozen berries to see how a blender can cope with frozen textures, tough skin, and seeds. We use leafy greens like kale to see if a blender is capable of tackling stems and drier ingredients, as well as other tough ingredients like oats. My favorite tricky ingredients are protein powder and creatine, because these powdery textures can easily add unappetising grit to a smoothie.
If a blender can whizz all of these into a smooth drink, then it's on track to be one of our new best blenders, but this is only the first test.
Test 2: Ice
Image 1 of 3
We then see if a blender can crush ice. Ice is useful for two reasons. One is as a straightforward test of sheer power. Weak blenders won't be able to crush it, or will do half a job. A powerful, premium blender should be able to mist ice cubes into fine white powder. If a blender can't manage this, then it can't earn a perfect score.
The other culinary reason we test ice is to see if a blender up to making icy cocktails like frozen magaritas. Of course, we don't drink on the job, so we can't taste-test these, but we can see if the blender is up to the ice.
Test 3: Soup
Image 1 of 4
Second only to immersion blenders, blenders are one of the best appliances for soups. You can blend raw or roasted vegetables into perfectly-spiced liquid soup to then heat up on the stove or microwave. However, some blenders go one step further. Premium blenders can spin their blades so quickly that they can make hot soup right in the jug.
The pass/fail criteria here are simple. The blender should fully incorporate every ingredient into a single liquid with no lumps or grittiness. If the blender claims to make hot soup, the resulting soup must be piping hot.
Test 4: Sauces and Dips
Image 1 of 4
Technically, food processors are much better suited to making dips and sauces than blenders. Blenders are for liquids, not sauces, and their small blades aren't as thorough at mixing and emulsifying as food processors.
That said, plenty of blenders market themselves as being able to make homemade dips and sauces like hummus, guacamole and baba ganoush. Even some portable blenders claim to be up to the task, which is why you can see in the image above that we made a quick pesto in the BlendJet 2. Blenders rarely excel here, but we see if they're up to the task anyway.
Test 5: Alternative milks
Some blenders claim that they can make alternative milks, but as with the sauces above, we're pretty skeptical. Alternative milks like almond milk are best home-made with a slow juicer, as this can crush liquid out of the nuts where a blender can only chop them smooth. However, just like sauces, skepticism isn't enough - we have to check everything for ourselves.
Any extras?
Image 1 of 3
We then test for any other extras advertised by the blender, such as frozen smoothie bowls. It's also where we test features that aren't part of a taste test but are crucial to know. For example, when testing portable blenders, we always finish up by making sure that they're watertight on a a commute. We mix up a smoothie, pack it in our work bag, and take it on the busy subway to work. If the smoothie makes it to work without leaking, it passes the test.
Cleaning
Image 1 of 3
Our testing isn't finished once we've done all the taste tests. We also make notes as we clean every blender, because this can be the most frustrating part of blending. A great blender is one thing, but it can be annoying if lumps of food can lodge themselves in nooks and crannies, particularly underneath the blender blades, which can be dangerous to clean. We also test dishwasher-safe blenders in a dishwasher to see if this is effective.
User reviews
We then collate the results of online reviews. This to see if there's any aspect of the review we've missed or issues with the blender months down the line. User reviews are particularly helpful as they throw up problems with a blender we may not have considered, and let us see how it fares in a wide variety of spaces and contexts.
Value and warranty
All of this then informs whether or not we think a blender is good value. A good blender should have at least a two-year warranty, and some of the best even have 10-year warranties. Every blender we feature should be one that we would buy ourselves. Some expensive top-line blenders are worth every penny, but others aren't, so we incorporate this information into every review.
Sign up to the Homes & Gardens newsletter
Decor Ideas. Project Inspiration. Expert Advice. Delivered to your inbox.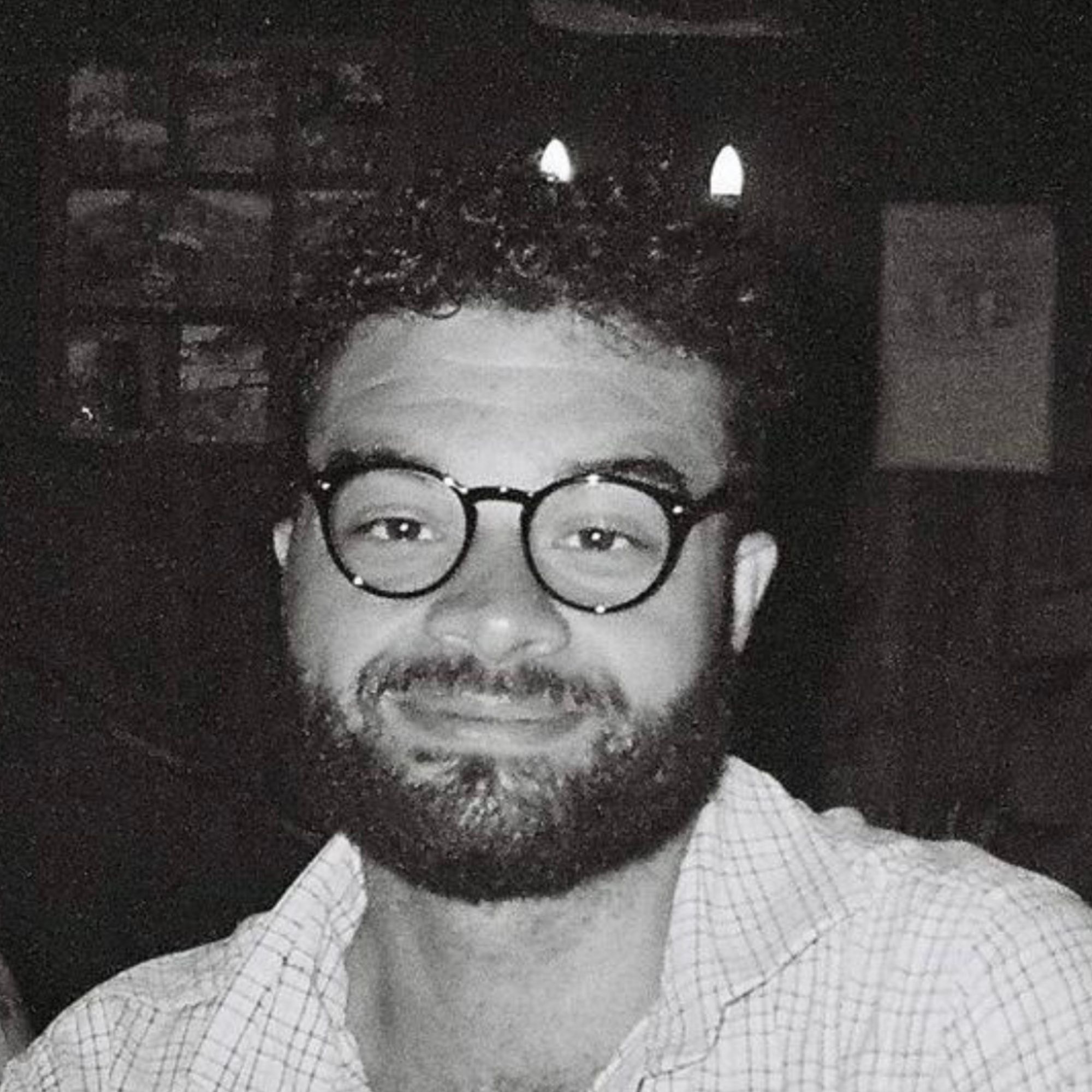 As Head of eCommerce, Alex makes sure our readers find the right information to help them make the best purchase. After graduating from Cambridge University, Alex got his start in reviewing at the iconic Good Housekeeping Institute, testing a wide range of household products and appliances. He then moved to BBC Gardeners' World Magazine, assessing gardening tools, machinery, and wildlife products. Helping people find true quality and genuine value is a real passion.