Best silk pillowcases for smoother skin, and hair – tried and tested by H&G's sleep expert
Sleep your way to smoother skin and hair with these recommended silk pillowcases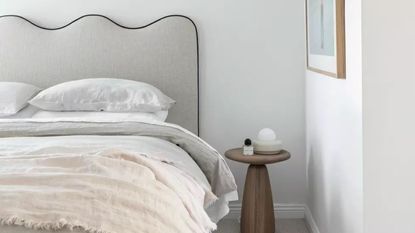 (Image credit: Cultiver )
Silk pillowcases are a must-have when it comes to getting your beauty sleep. Proven to transform your skin, hair, and sleep, there's no going back to scratchy cotton covers once you've tried one. The intensely smooth surface that's cool to the touch reduces irritation and friction on your face and hair.
But you shouldn't pick up just any silk pillowcase. There are different types of silk pillowcases out there, made of various material compositions, some of which may not even be actual silk. It's worth doing your research first. Mulberry silk is the finest silk you can get, but there are vegan alternatives and even cotton sateen options that give the same luxurious look, without the big price tag.
To help uncover the best silk pillowcases to buy, I've tried and tested the most popular silk pillowcases on the market. Just as in our tests of the best pillows, my reviews are based on the quality of sleep, improvements to my skin, and overall value for money.
Best silk pillowcase
You can trust Homes & Gardens. Our expert reviewers spend hours testing and comparing the latest products, helping you choose the best for you. Find out more about how we test.
6 tried and tested silk pillowcases
Composition: 100% pure Slipsilk
Mommes: 22
Colors available: 8
Care: Machine washable
+ Specially developed Slipsilk
+ Proven to absorb skincare products
+ Preferred by dermatologists
- Hard to care for
Used by thousands of beauty sleep advocates, including H&G's sleep expert, the slip silk pillowcase is a well-loved product. Made from Slipsilk fabric, a specially developed using the highest grade long-fibre mulberry silk, it claims to have the ultimate combination of shine, thickness, softness and durability. We've confirmed this silk pillowcase can help with acne and more.
2. CULTIVER Silk Linen Flip
Composition: 100% mulberry silk + 100% European flax
Mommes: Information not available
Colors available: 5
Care: Machine wash on a warm cycle

+ Reversible linen side
+ Reasonable price
+ 2-pack available
- Air dry only
If you're a linen bed lover, then this reversible linen and silk pillowcase option is perfect. I love to style one side on my bed for aesthetics and flip it over for comfort when it comes to sleeping. With a silky finish and sophisticated design, it has all the benefits you need with a soothing sleep surface and a stylish design that won't look out of place in your bedroom.
3. Blissy Silk Pillowcase
Composition: 100% pure mulberry silk
Mommes: 22
Colors available: 37
Care: Machine washable and tumble dryer friendly
+ A vast variety of colors and patterns
+ Thermo-regulating
+ OEKO-TEX certified
- Expensive
Switch up your scheme with the choice of 37 colors and add a pop of vibrance to your bed. Made of pure organic mulberry silk, it'll look just as good, wash after wash. It has thermo-regulating properties, and I find this one to be the most cooling to the cheek. The silk may feel thinner than others, but they wash well and easily with the rest of my bedding.
4.ESPA Oxford Edge Silk Pillowcase
Composition: 100% mulberry silk
Mommes: 22
Colors available: 3
Care: Hand wash only
+ Oxford edges add a decorative touch
+ Best for sensitive skin
+ Soothing properties
- Not washing machine friendly
This ESPA silk pillowcase is as chic as it gets. With an Oxford edge design, in a pretty pearly white color, add it to your bed and it'll look as beautiful as ever. It's the only silk pillowcase I've seen with extra detailing. Soothing to the skin, but delicate in design, you will have to wash this one with care, which means no machine washing or drying.
5. Brooklinen Mulberry Pillowcase
Composition: 100% mulberry silk
Mommes: 19
Colors available: 8
Care: Machine wash on a warm cycle
+ Beautiful range of designs
+ High-quality feel
+ OEKO-TEX certified
- More expensive
Brooklinen is known for its beautiful, high-quality bedding, and they don't disappoint when it comes to its silk pillowcase offering either – there are eight gorgeous colors to choose from (including limited edition designs), made from 100% mulberry silk. It is more expensive, but this one washes well and I know it'll last longer than others on this list.
6. Bedsure Satin Pillow Cases
Composition: 100% polyester satin
Mommes: N/A
Colors available: 22
Care: Machine wash and dry
+ Super affordable
+ Get the look of silk
+ Suitable for vegans
- Not as soft
These pillowcases may not be made of silk, but they give the same luxe look for a fraction of the cost. It doesn't feel as soft as silk pillowcases spun from silkworms, but the polyester satin makes a great vegan alternative. Perfect for a present for the beauty lover in your life, I've gifted a few friends this two-pack along with a wellness scented candle.
How we test the best silk pillowcases
Silk pillowcases make bold claims and command a hefty price tag. Whether to improve your skin, help with hair irritation, or to keep you cool at night, silk pillowcases have benefits that go beyond a good night's sleep. I put the most popular pillowcases through a rigorous testing process to assess these claims. I slept on them for several nights before washing, drying and starting the whole process all over again. I compared each pillowcase based on look and feel, to see how they lived up to expectation. Of all the silk pillowcases I've tested, these six are the best.
FAQs
Which silk is best for silk pillowcases?
The highest quality silk is mulberry silk. For silk pillowcases 'mulberry silk provides the most durability and smoothness.' explains Parima Ijaz, founder, and CEO at Pure Parima. That being said, cotton sateen pillowcases are perfect for offering the same luxury look, with increased breathability. 'Due to its natural moisture-wicking capability, cotton sateen won't trap heat the same way silk does, and will still keep your skin and hair protected'.
What is mulberry silk?
Mulberry silk is the most luxurious silk type on the market. Made from the cocoons of silkworms that feed on the leaves of White Mulberry trees, Mulberry silk is known for its super soft feel and shiny appearance. The mulberry tree diet allows for a consistent, strong silk thread that is bright white in color. The cocoons are collected by manufacturers before being carefully hand-woven, into various silk products. If you're searching for only the best silk pillowcase quality, then make sure to check if it's made from Mulberry silk.
What is momme?
'Momme is used to measure the density and weight of silk,' says Ijaz. 'The greater the momme, the higher the quality it will be.' Most silk currently on the market ranges between 19 - 22 momme. 25 momme silk is rare and the most superior in quality and durability.
What is OEKO-Tex?
Oeko-Tex is a certification that confirms any textile products are free from any harmful substances that could affect your health. From fabric, to thread and any added features, if a product has been STANDARD 100 by OEKO-TEX certified, you can rest assured no chemicals are present. This is especially important to take note of when shopping for a silk pillowcase as it is something your face will come into contact with most nights.
How can you tell a silk pillowcase is good quality?
As I covered above, Ijaz says that 'The best way to tell if your silk pillowcase is of good quality is to look for the measurement of momme the silk is.' Make sure your pillowcase is between 19-22 momme.
Secondly, you can check for the materials and be sure it is OEKO-Tex certified for genuine, chemical-free silk and simply take notice of the feel and texture. Ijaz explains good quality silk 'should feel extremely smooth and soft with a noticeable sheen to it,' and stay that way even after a few washes.
---
It's true, a silk pillowcase can do wonders for your skin, hair, and sleep. But only if you know how to wash silk properly. Not washing your pillowcase regularly, with the right methods can eliminate all the acne-fighting, frizz-reducing properties you invested in a silk pillowcase for.
Sign up to the Homes & Gardens newsletter
Decor Ideas. Project Inspiration. Expert Advice. Delivered to your inbox.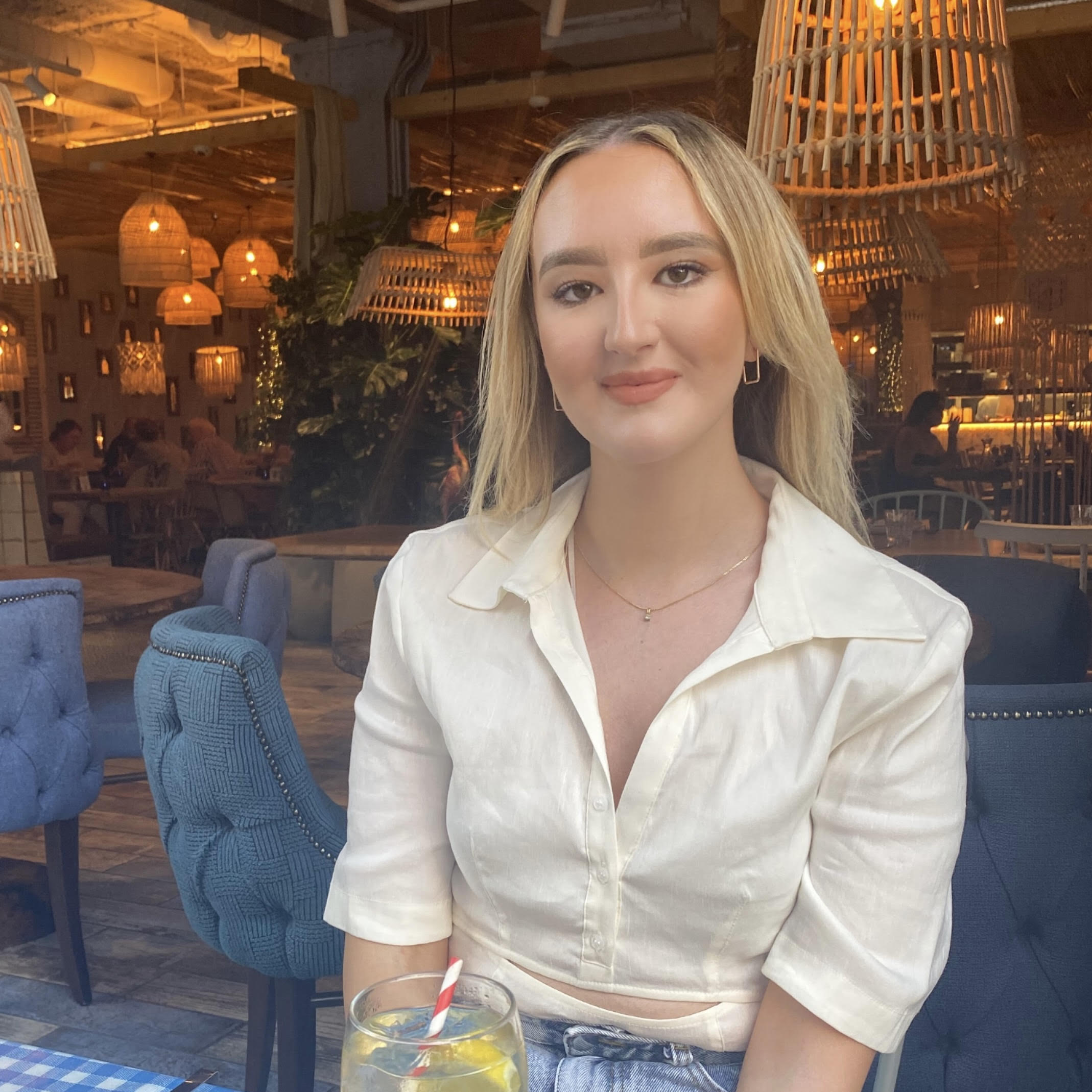 Louise is your eCommerce Editor and sleep specialist to help you wind down well. A connoisseur of the mattress world, Louise previously covered sleep and wellness (as well as the occasional organizational buy) at Real Homes, and has tried, tested, and reviewed some of the buys for your bedroom. With an MA in International Journalism and PR experience, Louise brings bags of bedding expertise and enjoys nothing more than helping readers find solutions and products that best suit their sleep needs.