What is Tencel? Bedding experts explain the benefits of this eco-friendly fabric
Tencel is a new sustainable fabric making its way into the bedding market, but what is it made of? And why should you choose this material over others?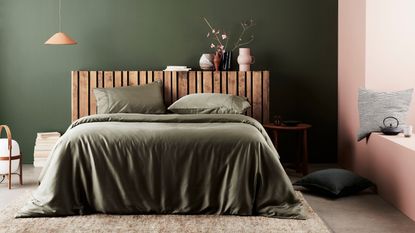 (Image credit: Ettitude )
Sign up to the Homes & Gardens newsletter
Decor Ideas. Project Inspiration. Expert Advice. Delivered to your inbox.
Thank you for signing up to Homes & Gardens. You will receive a verification email shortly.
There was a problem. Please refresh the page and try again.
Cotton may be an obvious choice when buying bedding materials. But there's a new fabric making its way into the market that has more to offer when it comes to sustainability – Tencel. You may have heard the term and its eco-friendly claims, but what actually is it?
A semi-synthetic material made from sustainably sourced eucalyptus wood pulp, it's commonly used in leisure and activewear by conscious clothing brands, and now in bed sheets. Considered a high-end fabric, it's known for its durable quality and super soft feel. Tencel fibers are also naturally breathable, temperature-regulating, and moisture-wicking, making them a great option for cooling bedding.
With the help of experts, we've broken down everything you need to know about this trending material, including what Tencel actually is, how the fabric is made, and what the benefits are of sleeping under Tencel bed sheets.
If you want to then try out Tencel for yourself, I've rounded up my top three bedding sets – one of which sits in our best bed sheets buying guide.
What is Tencel?
Tencel is not actually not a fibre itself. Unlike bamboo, linen or cotton bed sheets that refer directly to the fiber they're made from, Tencel is purely a trademark name for lyocell fibers. As Anni Stromfeld, co-founder of sustainable bedding brand SIJO, explains, 'eucalyptus wood pulp is the primary component in in the creation of lyocell, and is thus in Tencel.
'They can also be made from beechwood feedstock' adds Amanda Turner, VP of Product & Innovation at eco bedding brand Ettitude. 'Essentially, it's a type of rayon, like viscose and modal'.
However, the 'lyocell creation process differs from more common materials like viscose or modal' says Anni, 'it is considerably more sustainable and eco-friendly, using organic solvents and a closed-loop process to take the wood pulp and create fibers, which reduces solvent and water waste.'
Co-founder Anni Stromfeld started SIJO alongside childhood friend Jacob Xi after reconnecting and bonding over their shared interest in entrepreneurship and a desire to build an ethical and sustainable business in the health/wellness area. Her vision was to transform how consumers think and feel about the home.
Anni, Jacob, and their team focus on creating sustainable, performance-driven products that boast healthy benefits and unparalleled quality and have a simple, modern aesthetic that suits any home.
Amanda Turner is the Vice President of product and innovation at eco-friendly bedding company ettitude. She has over 15 years of product innovation experience in performance products for both hard lines and soft lines with a specialty in sustainable material inputs. Amanda's passion lies in improving existing conventional products through enhanced performance features while pushing the boundaries of sustainable raw materials and manufacturing processes to reduce impact and provide a greener solution.
The benefits of Tencel bedding
The benefits of sheets made with Tencel on sleep are impressive. A testament to their rise in popular, Tencel bed sheets offer solutions to hot sleepers, those looking for a more sustainable option and even those with allergies. 'They promote cooler, deeper sleep,' says Anni.
Sustainability: Of course, the biggest benefit to Tencel bed sheets is that you're buying sustainably. As Amanda explains, 'It requires less energy and water to make than conventional cotton'. Anni adds that 'Manufacturing is done via a closed-loop, recycled process'. This means that Tencel lyocell fibres are certified to meet most specific sustainability criteria surrounding responsible sourcing.
Cooling properties: You'll notice some of the best cooling sheets are made from Tencel fibers. Eucalyptus tencel is naturally breathable, temperature-regulating and moisture-wicking. Bamboo has similar qualities, but from personal experience testing both bamboo and tencel sheets I know that eucalyptus tends to be colder to the touch.
Hypoallergenic and antimicrobial: If you're someone who struggles with allergies, 'Tencel lyocell has an Asthma and Allergy Friendly certification from the AAFA,' states Anni. It's also antimicrobal, making it even more perfect for the summer months.
Soft and silky feel: The 'ultra fine structure of Tencel means it has a soft, silky feel.' says Amanda. I can confirm, from all the bed sheets I've tested, the set made from eucalyptus Tencel is the smoothest I've felt. If you're one for the luxurious look, this also means it looks beautiful draped over the bed.
Best Tencel bed sheets
You'll easily find Tencel bed sheets to buy online. But it's important to pay attention as to whether the product uses the trademarked term by Lenzing legitimately, or not. I've tried my fair share of Tencel bedding products and can confirm it is (amongst bamboo) my favorite bed sheet material to sleep under. You can find my top three Tencel bedding sets below:
Best bed sheets for hot sleepers
Sijo AiryWeight Eucalyptus Sheet Set
Sizes: Twin, twin XL, full, queen, king, California king
Material: 100% Tencel Eucalyptus
Colors: 7
OEKO-TEK certified: Yes
+ Cold to the touch
+ Great price
- Prone to wrinkling
The top choice for Tencel bed sheets is the Sijo home airyWeight eucalyptus sheet set. High in quality, great in price, and offering all the perks of buying eucalyptus bed sheets, they're the best bed sheets for hot sleepers who want to shop sustainably. They crease more than their bamboo counterparts but offer much cooler sleep thanks to an open weave and lightweight feel.
Best cooling bed sheets
Ettitude Signature Sateen Sheet Set
Sizes: Twin, twin XL, full, queen, king, California king
Material: Bamboo lyocell
Colors: 12
OEKO-TEK certified: Yes
+ Naturally cool to the touch
+ Stylish sateen finish
- Silky look isn't for everyone
This bed sheet set from ettitude isn't made from eucalyptus lyocell but rather bamboo. With similar smooth-to-the-touch properties and an ability to keep your temperature regulated, ettitude's sheets kept me cool and comfortable all night long. They have a slightly silkier appearance thanks to the sateen sheen, and look beautiful dressed on the bed.
Best affordable tencel bed sheets
Linenwalas 100% Eucalyptus Tencel Bed Sheet Set
Sizes: Twin, twin XL, full, queen, king, California king
Material: 100% eucalyptus lyocell
Colors: 12
OEKO-TEK certified: No
+ Affordable
+ Super soft and silky
- Not as cooling as others
These affordable Tencel sheets from Linenwalas offer better sleep on a budget. Pure eucalyptus lyocell bedding can be expensive, but these bestsellers prove you don't have to overspend to enjoy the benefits of Tencel. I'm yet to try these myself but with over 1000 great reviews complimenting their quality, color, and comfort, I wouldn't be afraid to recommend these sheets. Many customers even say they wash well with little pilling, which is impressive for bedding you can buy from Amazon.
FAQs
Is Tencel natural or synthetic?
Tencel is the brand term for lyocell, which is a semi-synthetic fiber. Found in nature and sustainably sourced from eucalyptus wood, it's produced using a closed-loop manufacturing process which is better for the environment. What makes it semi-synthetic is the dying process.
Is Tencel as breathable as cotton?
Cotton and Tencel are both naturally breathable materials, that will work to regulate your temperature as you sleep. However, Tencel is known for having a soft, silky texture that makes it cooler to the touch. Its generally recommended for hot sleepers thanks to eucalyptus naturally being moisture-wicking and antibacterial. Cotton can be cool but only if it has a percale finish. This is still thicker than Tencel bedding so would generally be better for all-season use. I've personally found Tencel to be just as breathable as cotton, with additional cooling features that allow you to feel and sleep fresher.
---
There are more and more sustainable products entering their way into the sleep industry, and if you can choose the eco-friendly option, you should. But not purely on the basis of bettering the environment. From organic mattresses, to bamboo bedding sets, products made of eco-friendly materials have benefits for you too. Organic mattresses are better for allergies, will last longer, and are often just as comfy as their foam or hybrid counterparts.
Sign up to the Homes & Gardens newsletter
Decor Ideas. Project Inspiration. Expert Advice. Delivered to your inbox.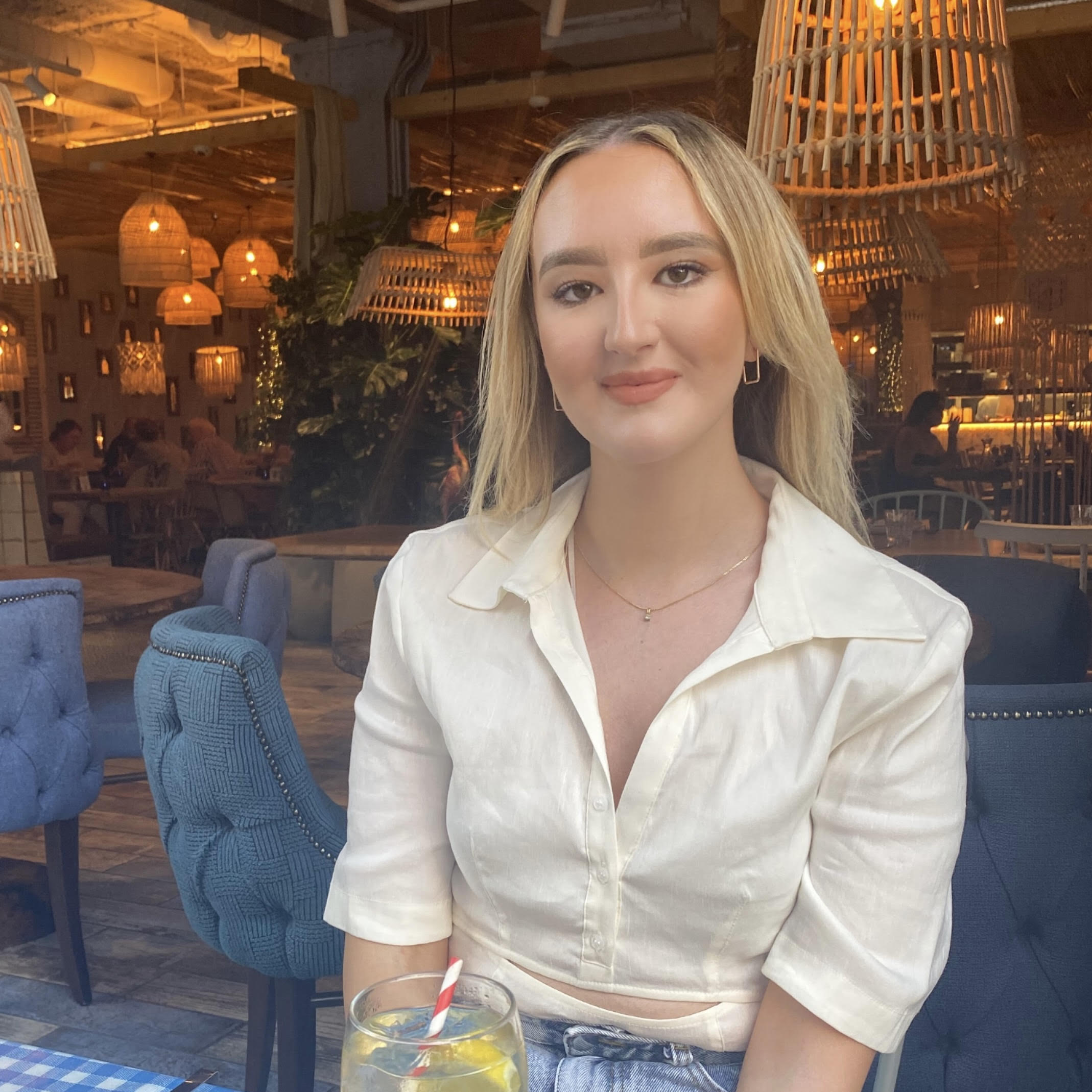 Louise is your eCommerce Editor and sleep specialist to help you wind down well. A connoisseur of the mattress world, Louise previously covered sleep and wellness (as well as the occasional organizational buy) at Real Homes, and has tried, tested, and reviewed some of the buys for your bedroom. With an MA in International Journalism and PR experience, Louise brings bags of bedding expertise and enjoys nothing more than helping readers find solutions and products that best suit their sleep needs.