How to wash a silk pillowcase properly – expert tips, plus three of our favorites
Keep your silk pillowcase looking and feeling luxurious with these expert tips for cleaning one properly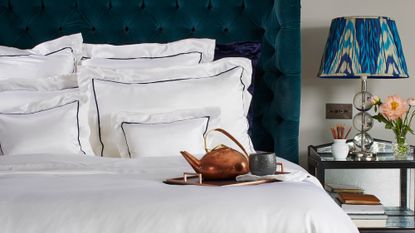 (Image credit: Gingerlily at The French Bedroom Company)
Once you've made the upgrade to sleeping on a silk pillowcase, there's no going back to cotton covers.
Silk is a delicate fabric that can be hard to care for. One wrong step in washing your silky sham could completely ruin it. But while caring for a silk pillowcase isn't as easy as putting it in the washer with the rest of your bed sheets, the process isn't as complicated as it seems.
To make sure your silk pillowcase stays in good condition and that, therefore, your best pillows remain in good condition, too, we've ask laundry experts for their advice, including how to hand wash and machine dry without damaging the properties of the silk. This easy, three-step guide will ensure your silk pillowcase retains its luxury texture, for the freshest sleep surface possible.
How to wash a silk pillowcase
Just like washing pillows, it is possible to wash a silk pillowcase by both machine and by hand. We'd always recommend checking the care label's laundry symbols first, as depending on the type of silk composition, washing guidance may differ.
Before you start
When it comes to caring for silk – you can apply this to washing bed sheets too – there are some vital cleaning tips you need to follow.
Wayne Edelman, CEO of high-end dry cleaning service Meurice Garment Care states you should: 'wash your silk pillowcase inside out, stay away from hot temperatures and do not use any excessive agitation (do not wring, do not use fabric softeners)'.
Wayne Edelman is the CEO of high-end dry cleaning service Meurice Garment Care. His father Larry Edelman started working in dry cleaning, the same year he was born. One generation later, Wayne continues his father's legacy, with a keen attention to detail and expert cleaning services.
1. Pretreat any stains
Silk pillowcases can quickly become stained over time with sweat, makeup, or accidental spills. Whether you're washing by hand, or by machine, you should first pre-treat any marks, for the best results.
Treat any stains using a neutral detergent solution, like Methods eco-friendly detergent from Amazon.
'Add a small amount of detergent directly on the stain and rub with your fingers,' says Alessandro Gazzo of Emily's Maids of Dallas, Texas. 'Do not use bleach in laundry or any other strong chemical product,' as harsh detergents can damage the delicate material.
2. Wash by hand, or machine
How to a silk pillowcase in the washing machine
If the care label says you can wash your silk pillowcase in the machine, it's a good idea to put it inside a mesh laundry bag (these, from Amazon, are top-rated) which will protect it from snags and abrasion during the washing cycle.
Make sure to not use hot water, as excessive heat can stretch out the natural fibers and weaken them once they return to their regular state.
You should 'set your washing machine to a gentle cycle, with cold water, and use the softest detergent you can find,' says Steve Evans, owner of house cleaning service Memphis Maids. 'If you have many pieces of clothing or bed sheets that are made of silk too, you should buy a silk and wool detergent.'
We like Heritage Park Silk & Wool Detergent, available at Amazon.
How to wash a silk pillowcase by hand
Washing by hand is the best way to wash your silk pillowcase, as you can control how delicate you scrub, and target particular stains. 'Cool water, gentle hand wash detergent, and sufficient rinsing will provide great results for hand washing silk pillowcases at home,' says Wayne Edelman. 'Do not wring out.'
3. Dry completely
Before putting your pillowcase back on your pillows, you should make sure it is completely dry to avoid any mold and mildew build-up. To dry a silk pillowcase, you can lay it flat on a towel. Make sure it is not in direct sunlight, which can bleach the thin fibers.
Otherwise, check the label as you may be able to use a dryer on a low heat. If you can tumble dry your pillowcase, 'it is best to remove slightly damp and allow the final drying to occur naturally,' recommends Wayne Edelman.
4. The best silk pillowcases to replace old ones
If yours are stained beyond saving, these silk pillowcases are fabulous buys, which I have tried, tested, and can heartily recommend, as H&G's sleep expert.
$79
ESPA Oxford Edge Silk Pillowcase
Composition: 100% mulberry silk
Mommes: 22
Colors available: 3
Care: Hand wash only
+ Best for sensitive skin
+ Soothing properties
- Not washing machine friendly
If you love an Oxford pillowcase or are looking for some silk options to match the others on your bed, then this ESPA Oxford Edge pillowcase is the perfect pairing.
$70
CULTIVER Silk Linen Pillowcase
Composition: 100% mulberry silk + 100% European flax
Mommes: Information not available
Colors available: 5
Care: Machine wash on a warm cycle

+ Reversible linen side
+ Fair price
- Do not tumble dry
This best half-and-half option has a full silk side and a full linen side to choose between. This is great for constant pillow flippers, and the flax side will blend in seamlessly with the rest of your bedding.
$89
Slip pink silk pillowcase
Composition: 100% pure Slipsilk™
Mommes: 22
Colors available: 8
Care: Machine washable

+ Tested to absorb less hair and skincare products
+ Preferred by dermatologists
- Cannot tumble dry
Tried and tested by us, as well as thousands of well-rested customers, this silk pillowcase from Slip is a fan favorite. It's scientifically shown to reduce friction, helping both your skin and hair.
FAQs
How often should you wash a silk pillowcase?
A silk pillowcase should be washed regularly and changed as often as you change your bedsheets. 'Typically we clean pillowcases and sheets together on a weekly or twice weekly schedule,' says Wayne Edelman. If you can, you should swap out your pillowcases for fresh once every few days. Having a clean surface to sleep on will help with your skin, hair and sleep.
Are silk pillowcases worth it?
Silk pillowcases are expensive. And while they are undoubtedly luxurious to look at, they also have benefits that go beyond appearance.
The luxuriously smooth texture feels cool on your skin and silk pillowcases can reduce acne, and any chance of hair breakage.
'Silk is a textile with some interesting properties,' says board-certified dermatologist and textile expert Erum N Ilyas of AmberNoon and Schweiger Dermatology.
'It is considered hydrophobic compared to other textiles in that it repels and prevents absorption of droplets. It has good breathability and can be cleaned easily.' As for the durability of silk pillowcases? 'As with cotton pillowcases, nothing lasts forever. However, silk pillowcases get softer and more cuddly with age,' adds Wayne Edelman. A worthwhile investment, we think.
---
Take getting your beauty sleep one step further and get your sleep hygiene up to scratch by washing your silk pillowcase at least once a week. Doing so will keep it in good condition, stain- and bacteria-free.
Sign up to the Homes & Gardens newsletter
Decor Ideas. Project Inspiration. Expert Advice. Delivered to your inbox.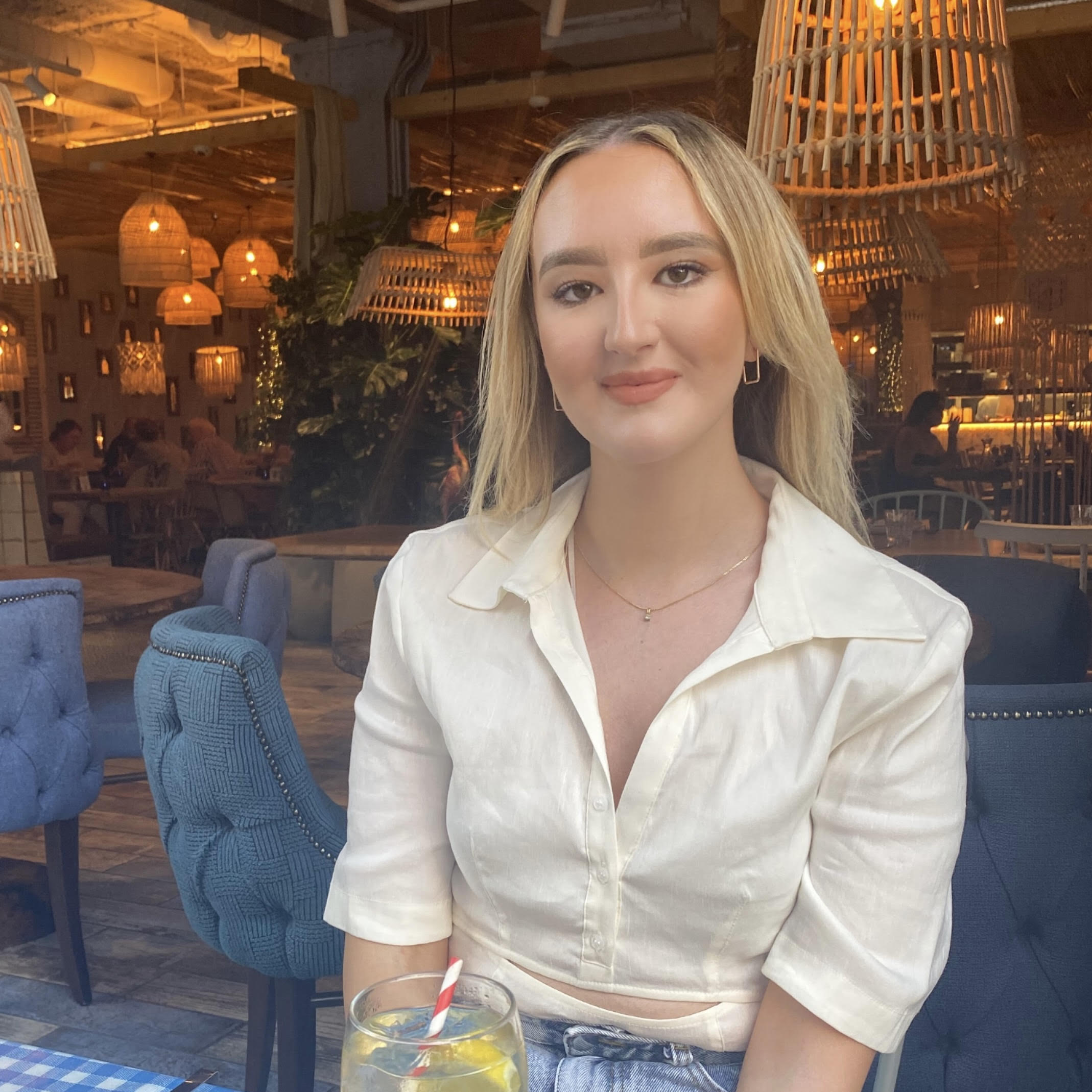 Louise is your eCommerce Editor and sleep specialist to help you wind down well. A connoisseur of the mattress world, Louise previously covered sleep and wellness (as well as the occasional organizational buy) at Real Homes, and has tried, tested, and reviewed some of the buys for your bedroom. With an MA in International Journalism and PR experience, Louise brings bags of bedding expertise and enjoys nothing more than helping readers find solutions and products that best suit their sleep needs.