How to test a mattress (both at home and in-store)
Want to work out if a mattress is right for you before you commit? Here's advice from the experts on how to test a mattress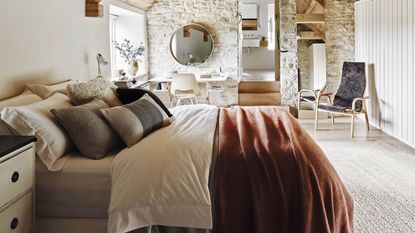 (Image credit: Future)
Sign up to the Homes & Gardens newsletter
Decor Ideas. Project Inspiration. Expert Advice. Delivered to your inbox.
Thank you for signing up to Homes & Gardens. You will receive a verification email shortly.
There was a problem. Please refresh the page and try again.
Buying a new mattress is a huge investment. It's a necessary one - you spend 1/3 of your life in bed, and a bad night's sleep can massively impact the rest of it.
But money-wise, it can be a huge commitment. The best mattresses are at least $500, and really good quality tends to start at around $1000. It's hardly pocket change, so it's important that you get it right and pick the best mattress for you.
But this can be tricky too. The dream is to find a mattress that helps you enjoy a restful sleep, free from aches and pains, but a comfy mattress is subjective, and options range from cloud-soft to extra firm. You can't know that it works until you try it.
Thankfully, testing is easy, whether at home or in-store. Many manufacturers offer free sleep trials where you can try out a mattress in the comfort of your home. Here, we asked the experts for tips on testing so you feel confident your mattress is the one.
Why is it important to test out a mattress?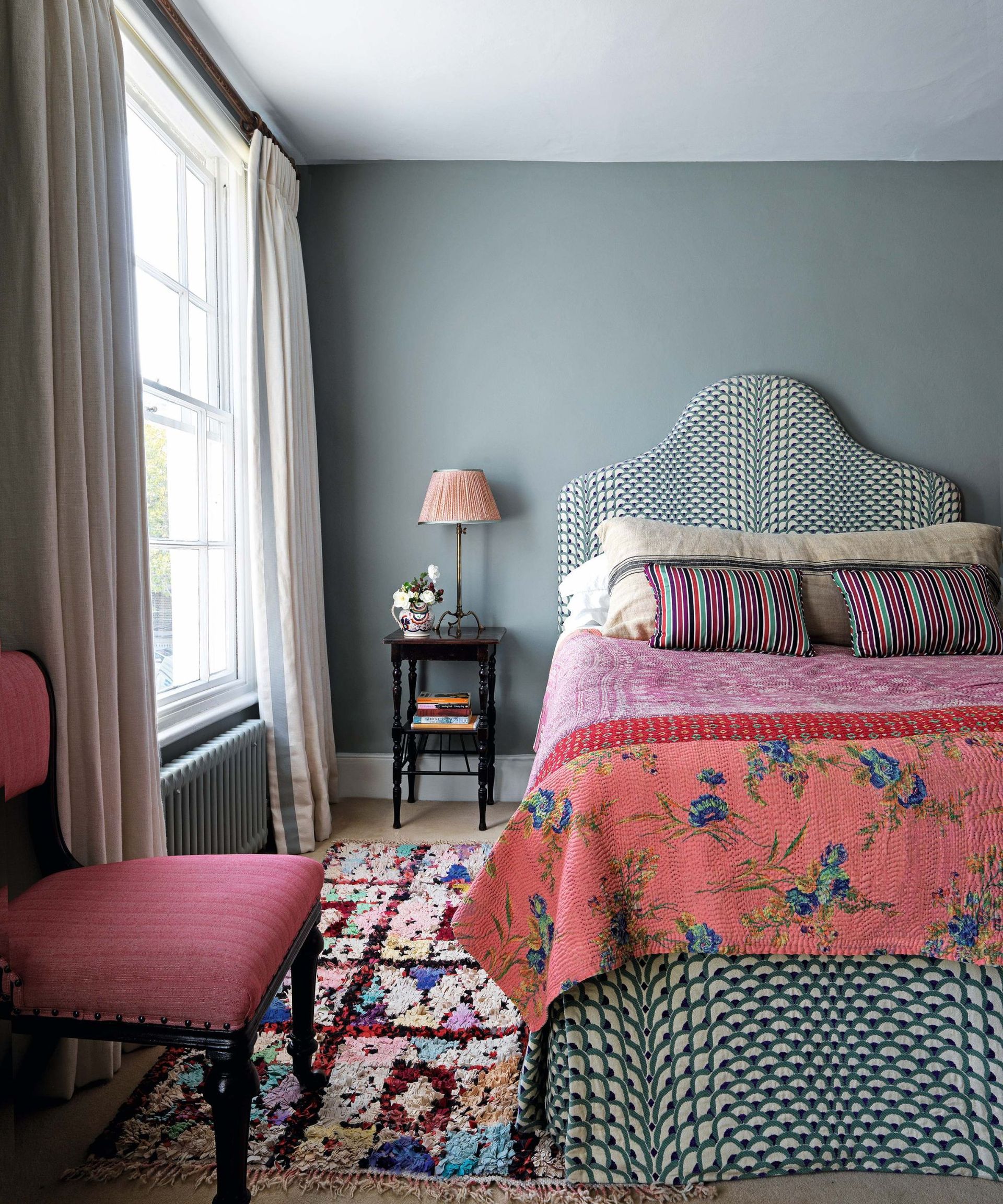 A mattress can be pricey, presenting a serious financial commitment. 'A good mattress is an investment in your daily health and overall wellness. It can make all the difference in how your body feels when you wake up. It provides adequate support to your back, neck, spine, and legs,' says Christina Heiser, Content Director for Saatva.
A supportive, comfortable mattress is a must for a rejuvenating sleep. But that's pretty subjective. 'As mattress comfort and preferences are personal, it's important to make sure that you find the type and style that's right for you and test it to make sure that it provides the personalized rest and comfort experience you need,' adds Christina.
Testing is the only way to be sure you and your mattress are a good match. 'Since most mattress brands make general products to capture most sleep preferences, the mattress might not actually suit how you sleep or the dynamics of your body. That's why you want to either test the product in-store or take advantage of the mattress sleep trials that most online mattress brands offer via their websites or online retail channels,' advises Lisa Ren, sleep and mattress expert and Deputy R&D Director, at SweetNight.
Christina Heiser is the in-house mattress expert and senior content manager at luxury mattress brand Saatva. She is passionate about health, wellness, beauty, nutrition, and fitness and is well-versed in helping others find their most satisfactory sleep.
What are the best ways to test a mattress and know if it's right for you?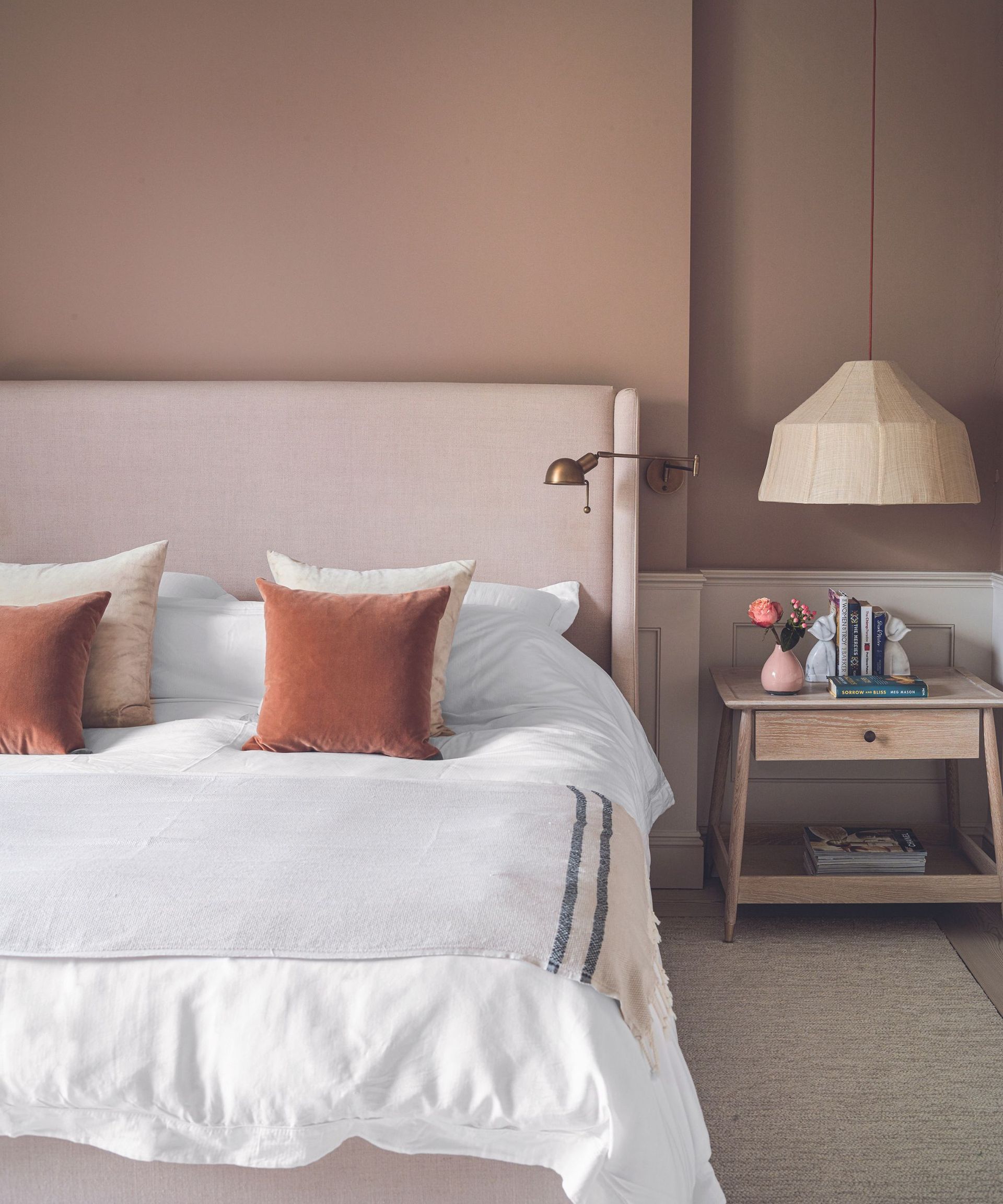 Unsure how to actually test a mattress? Before diving in, take time to reflect on your needs and preferences. 'Take into consideration the requirements of your body,' advises Lisa. 'Do you experience back, hip, or shoulder pain? What position do you sleep in? Notice whether you tend to sleep hot or cold.'
Next, prioritize. What's most important to you? 'You can do a bit of research first,' advises Lisa. 'For example, if you overheat easily, get a mattress with cooling features or an innerspring mattress.' This narrows your choices so you don't end up trawling through endless options.
Now you're clear on what you're looking for, let's take a closer look at how to test your mattress in-store and at home.
Lisa Ren is the in-house mattress and sleep hygiene expert at Sweetnight. She has worked in the mattress industry for over 15 years and aids in the development of SleepNight's quality mattresses and sleep products.
How to test a mattress in-store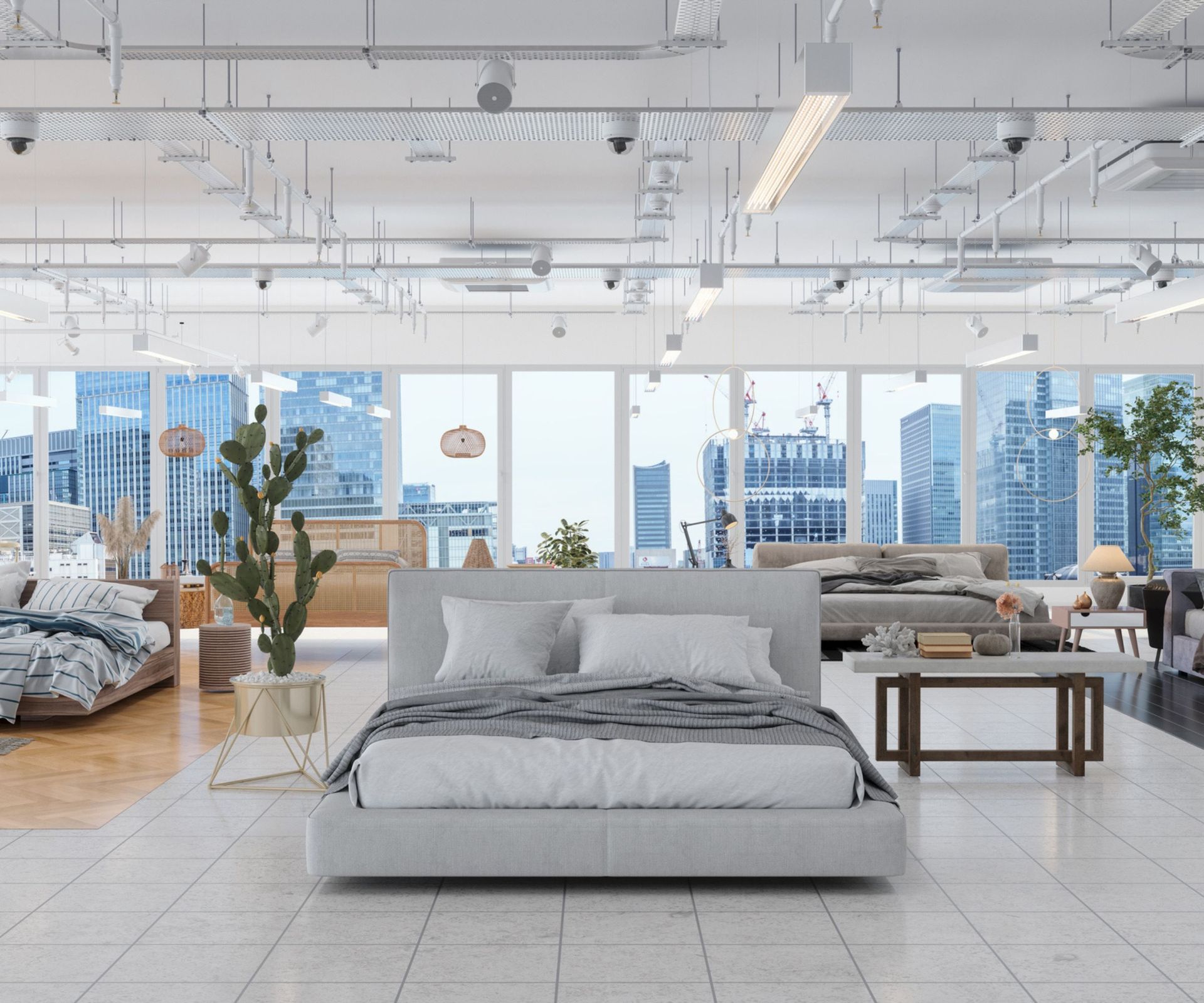 Testing a mattress in-store is brilliant for comparing different options. Here's how to make the most of your visit to a showroom:
1.Try before you buy
'If the shop doesn't let you try it, then don't buy it.' says Lisa. That doesn't mean perching awkwardly at the edge of the bed for a few seconds. Sit on it. Lie on it. Even close your eyes for a few minutes if you feel comfortable enough to do so.
Notice how it feels. What are your first impressions? Lisa has a key piece of advice, here. 'Don't listen to the salesperson first, try the mattress out yourself. Consider the comfort, support, and temperature in your usual sleeping positions.'
2. Don't forget your pillow
'The way you sleep isn't just about the mattress. It's also about your pillow. Bring your best pillow in a fresh pillowcase along to test any mattress. This is especially important for stomach sleepers, the most difficult position to test due to spinal alignment.' advises Christina.
3. Test with a partner
'Bring a friend or your partner to test mattresses with you. Even if you're buying it just for yourself, a friend can help you test the disturbance-transference (bounce) of the mattress from one edge to the other.' suggests Christina.
4. Wear comfy clothes
'You're going to be lying down on a test mattress and pretending to sleep – so wear comfortable clothes. Wear lightweight clothing that will let you stretch out, test out that stomach sleeper's position, and relax into the mattress while maintaining your comfort and modesty.' advises Christina.
How to test a mattress at home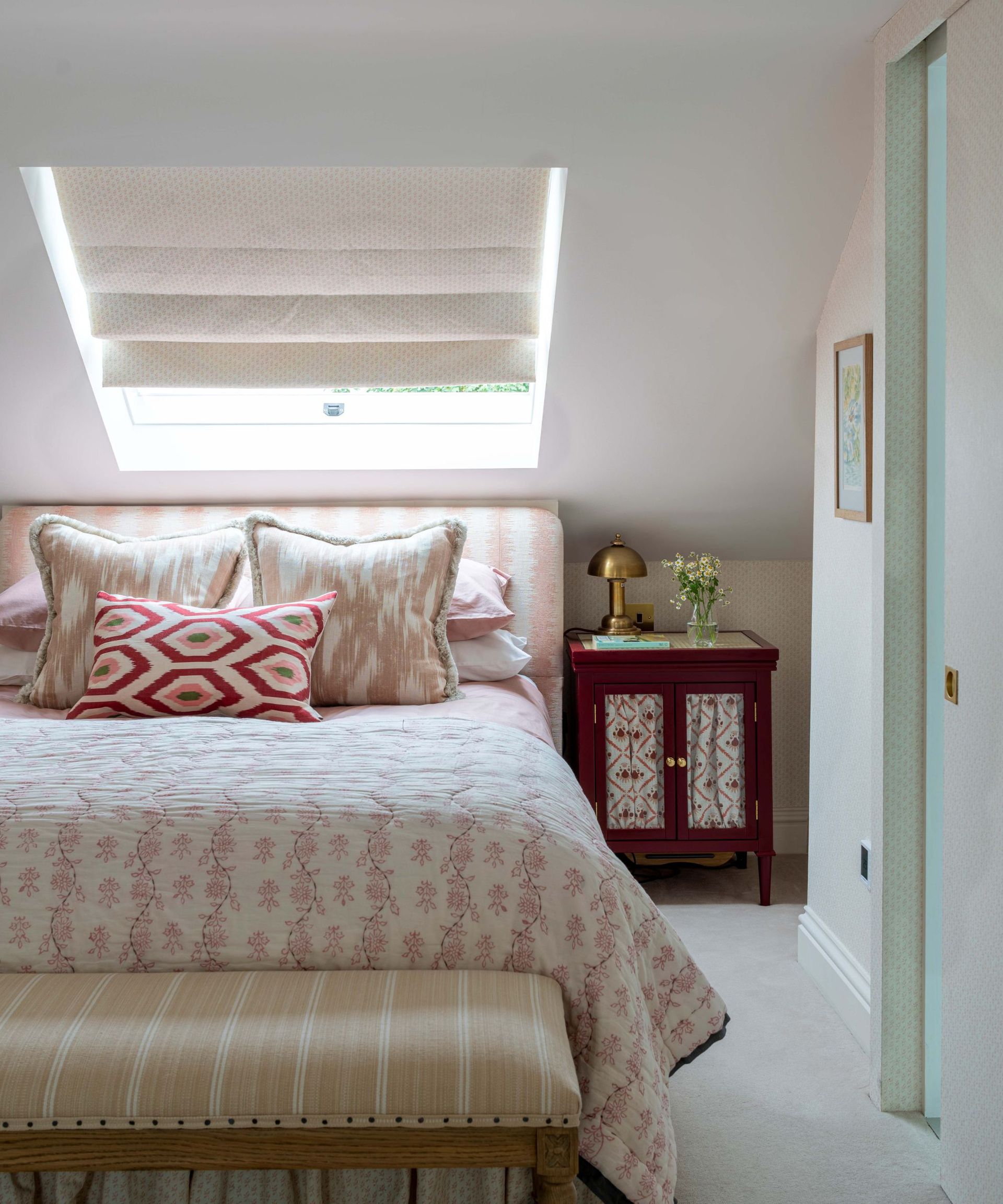 Testing a mattress at home looks a little different. But in our opinion can give you a far better idea of whether you have chosen the right mattress for you or not. That's because you're testing it for weeks in your own home rather than a short test in a a busy mattress store.
Lots of reputable brands offer sleep trials, so when you order a mattress online you have a certain amount of nights to test out the mattress. If you find that it's not for you, you can return it. Different brands off different lengths of sleep trial, and some charge a return fee too, so read the small print before you order.
1. Check your foundation
'Test your mattress' compatibility with your current bed frame type, foundation, and/or platform to make sure it isn't too high, low, or incompatible. Certain mattresses are only compatible with certain adjustable bases, so you'll want to make sure they all work together.' recommends Christina.
2. Test for comfort
Comfort is non-negotiable. 'Your weight and sleep position preference significantly affect how the comfort layer, transition layer, and support core feel when you sleep. This is why you need to ask yourself: are you actually comfortable?' advises Lisa.
3. Check aches and pains
You can expect a transition period of a few weeks while your body adjusts to your new mattress. Notice whether aches and pains ease off after this period.
'If during the trial the mattress is not comfortable, causing physical pain, or the features do not meet your needs, return it. It's no use keeping a mattress if it will only cause you long-term problems. Sleep is supposed to be restorative, and you need a mattress that fits how you sleep.' says Lisa.
4. Check the temperature
Keeping cool can help your body drift off to sleep. 'Monitor for any heat-trapping as this is the one thing that will not improve, even when a mattress is broken in,' advises Christina. 'If you regularly wake up hot, take it as a clue that the mattress isn't the one.'
Best mattresses with lengthy sleep trials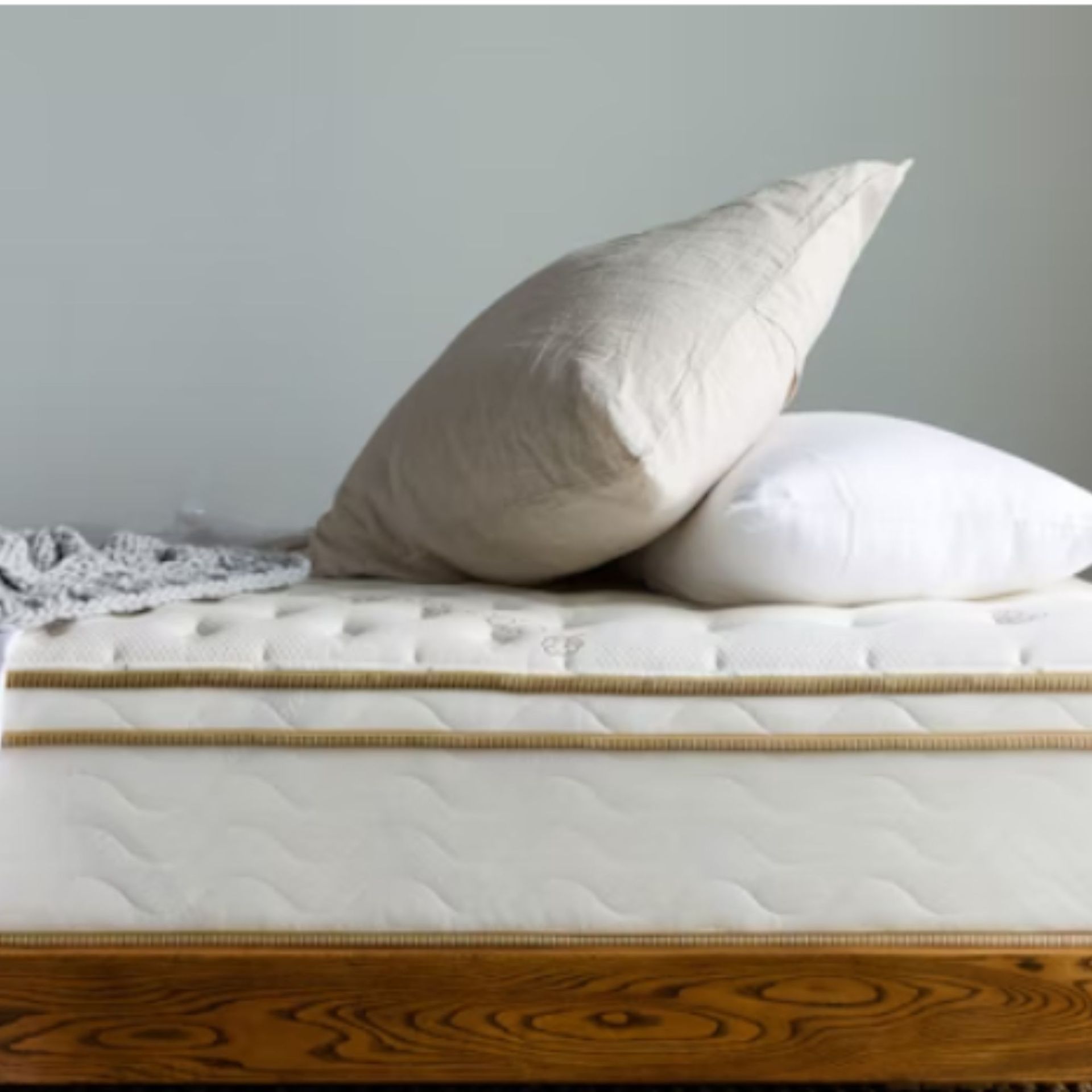 365 day sleep trial
The Saatva Classic ranks top of our best mattress guide, partly because you get a 365 day sleep trial to test it out. Our reviewer only had good things to say about the Saatva, but if you're spending this much on a mattress it's a good idea to make the most of that year and test it out for yourself.
Read the full Saatva Classic Mattress review to find out more.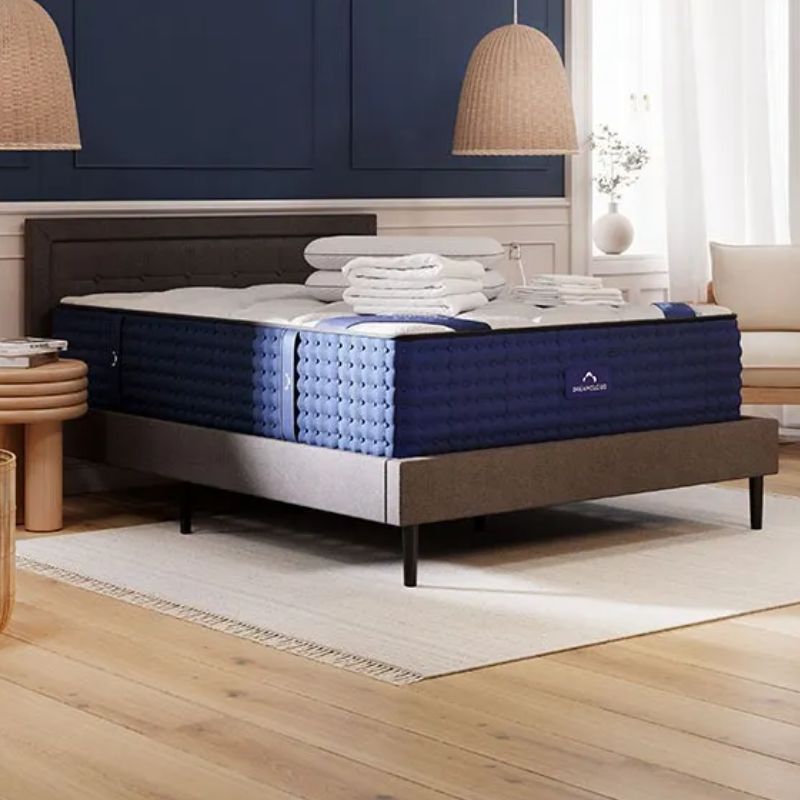 365 day sleep trial
With luxury mattresses, you do expect a long sleep trial, so it's not surprising that DreamCloud also offers 365 nights to test out their mattresses. It's a great all-rounder of a mattress that hits the ideal balance between comfort and support and would suit all sleeping types and positions.
Read the full DreamCloud luxury hybrid mattress review for more details.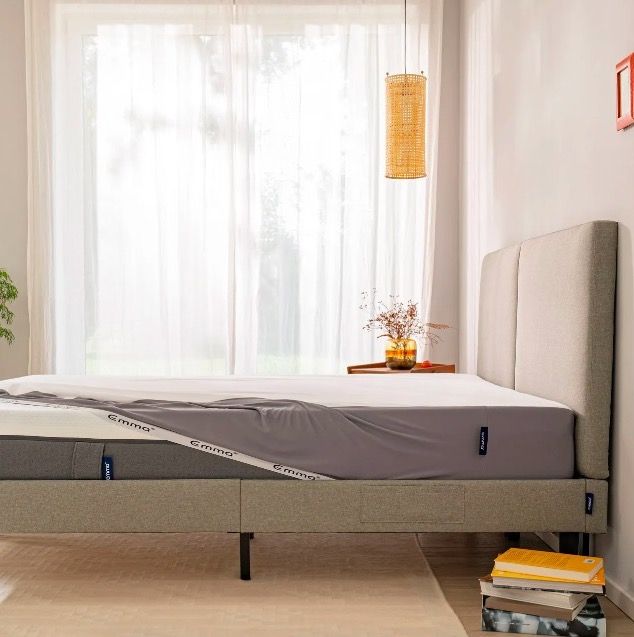 200 day sleep trial
Emma offer a little less of a trial at 200 nights, but we would still say this offers plenty of time to test out a mattress - at least two seasons, so you can see if it sleeps to hot or too cold as the seasons change.
We have a full Emma Original Mattress review for more details.
Testing a mattress FAQs
How long should you test a mattress for?
A new mattress can take a bit of time to adjust and expand (especially if you have ordered a mattress in a box) so give it at least a month before you make any decisions. If you are buying a mattress in-store so don't have the opportunity to test it out long-term at home, we'd recommend lying on the mattress in your preferred sleeping position for around 15 minutes to test the comfort and firmness.
How do you know if your mattress isn't right?
If you are struggling to get to sleep on your new mattress because you can't get comfy and your preferred sleeping position no longer feels natural, then there's usually a problem. Expect for a new mattress to feel a bit alien for the first few weeks, but if months in you still can't get comfy, it's probably not the right match. And same goes for if you notice any new aches or pains.
What brands offer the longest sleep trials?
You longest sleep trails we have come across have been 365 days. Saatva, Nectar Sleep and DreamCloud off a year-long sleep trail. Simba offers a generous 200 nights, and more affordable brands like Casper, Purple and Helix Sleep offer 100 nights.
---
Mattresses are very personal things. No one person sleeps the same, and everyone has different needs when it comes to a mattress. That means testing in person is so important, you can think a mattress is perfect on paper, ticks all the boxes in terms of who it's meant to suit, firmness, price, etc. but until you have tested it out for yourself you can never be 100% it's going to work. That's why we would recommend buying a mattress online and making the most of those sleep trials, they are a great opportunity to get more aquatinted with a mattress than you would in a store – some brands even offer a whole year-long trial before you have to commit.
Sign up to the Homes & Gardens newsletter
Decor Ideas. Project Inspiration. Expert Advice. Delivered to your inbox.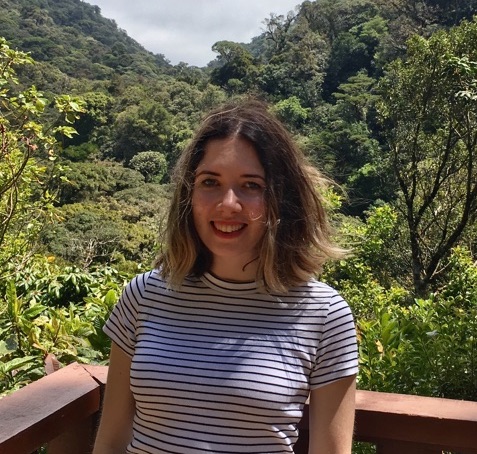 Louise Bond is a UK-based writer. She has a background in health and loves discovering new ways to nurture wellbeing. Louise has been published in The Guardian, Fit & Well, Breathe, Top Ten Reviews, and more. You can usually find her out in nature, whether on an invigorating hike or pottering in the garden.