5 mattress buying mistakes to avoid, according to experts
With so many mattress brands, models, and types, buying a new bed can easily go wrong – these are the things to look out for, according to an expert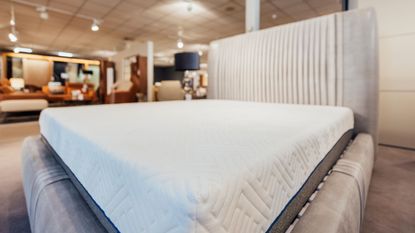 (Image credit: Getty / Credit: SolStock Creative #:1345346404)
Buying a new mattress can get complicated. There's type, firmness, price, and size to think about, and that's without considering the new brands, models, and types making their way into the market. The sleep industry is constantly growing, and the introduction of fresh mattress marketing terms only makes things more confusing.
There's no surprise then, that it is easy to make a mistake when buying a new bed. In fact, it's pretty common for customers to be unhappy with their initial mattress purchase after buying a bed that doesn't suit their sleep needs.
To make sure you don't do the same, we've spoken to the experts and rounded up five mattress-buying mistakes to avoid when shopping for your next best mattress online. We've thrown in a few helpful tips too to make your mattress-buying experience even easier – because everyone deserves to have a great night's sleep.
Mattress buying mistakes
You can trust Homes & Gardens. Our expert reviewers spend hours testing and comparing the latest products, helping you choose the best for you. Find out more about how we test.
When it comes to choosing a mattress there are certain steps to take to make sure you pick the bed that's right for you. Still, you could be selecting a bed based on sleep style, price, firmness, and size as advised and still take the wrong turn. As well as checking off your mattress requirements make sure you don't get misled by false reviews, budget, policy, and more.
5 common mistakes to avoid
Byron Golub, VP of Product & Merchandising, Saatva, and Theresa Schnorbach, content director and sleep scientist at Emma Mattress address some of the most common mattress-buying mistakes below:
1. Buying only based on someone else's experience
Mattress reviews are always helpful in finding the best mattress for you. Great at spotlighting mattress USPs and who it would suit best, a review can offer you all but the actual feeling of lying on the bed. But reviews work best if you already have a certain mattress in mind. For example, if you know you need a mattress for back pain, it's best to first check a buying guide for the most appropriate mattress and then read a review for further details. As long as you take note of how the reviewer's experience relates to your own, you're sure to find the right bed.
A bigger problem is when you decide to choose a mattress based on the fact your friend or family member found it comfortable. You shouldn't completely discredit their opinion, but mattresses are not a one-size-fits-all product, and just because the mattress worked for them, doesn't mean it'll offer the same benefits for you. A way to get more valuable information is to ask about brand experience, customer service, and delivery.
2. Forgetting firmness and sleep style
One of the easiest ways to determine whether a mattress is going to work for you is by cross-referencing your sleep style with mattress firmness. As Bryon Golub, VP of Product and Merchandising at Saatva explains, 'many people confuse firmness with support and end up choosing the firmest mattress possible - but mattress firmness and mattress support aren't the same things.' Rather, how firm your mattress is should depend on your sleep style.
Byron is the Vice President of Product and Merchandising at Saatva, where he is responsible for leading the design and development of Saatva's luxury product portfolio.
'Different sleepers will require different levels of support and cushioning to properly align the body and ensure a great night's sleep,' adds Theresa Schnorbach, sleep scientist at Emma Mattress . 'A medium firmness rating will suit back and side sleepers and front sleepers should opt for a firmer mattress that stops their hips and shoulders from sinking.'
Theresa Schnorbach is a psychologist and sleep scientist specializing in Clinical Psychology and Cognitive Neuropsychology. She has completed post-graduate training in Cognitive Behavioural Therapy for Insomnia (CBT-I) with the German Sleep Society (Deutsche Gesellschaft für Schlafforschung und Schlafmedizin (DGSM)), endorsed by the European Research Society.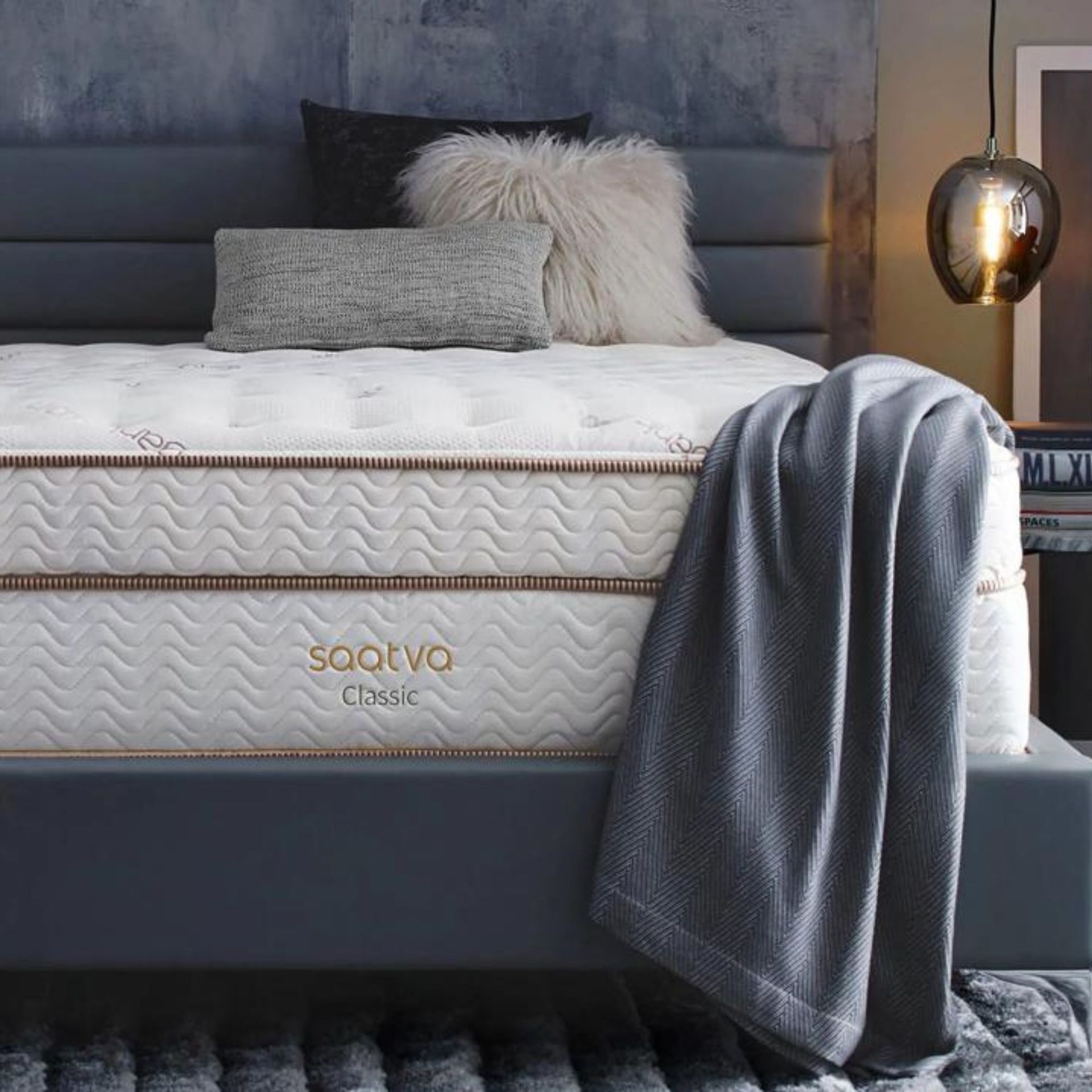 Best mattress for front sleepers
The Saatva classic mattress is our favorite firm mattress. The luxury firm option offers a hard sleep surface that was impressive for pressure relief. It's a hybrid, which also makes it ideal for side and back sleepers too.
The Saatva Classic mattress review has more details
Best mattress for side sleepers
The Leesa Original is our pick for the best mattress for side sleepers. The medium-soft surface will keep your hips, knees, and shoulders aligned to alleviate any joint pain.
The Leesa Original Mattress review has more details.
Best mattress for back sleepers
The Nectar is a medium-firm mattress perfect for back sleepers. It's proven to tackle back pain, thanks to the balance between firmness and support that works to cushion joints and hold the spine in place when sleeping.
The Nectar Memory Foam Mattress review has more details.
3. Buying solely on price
If you're working with a budget, it can be easier to think that the cheaper the mattress, the better. Golub says that 'settling for the lowest-priced option is not the wisest decision.' Cheaper mattresses are unlikely to sleep the most comfortably nor last very long, costing you more in the long run when you're needing to maintain or replace them.
However, he would say that - he works for a mattress company. It's easy to go too far in the other direction and overspend on an expensive bed. Where it may seem like the higher the price the more luxurious the bed, there are actually great value mattresses that offer everything you need for a reasonable price. It can be easy for mattress retailers to sell their beds at extortionate costs, for the sake of brand name.
From regularly testing mattresses, I can confirm that it's not always 'you get what you pay for'. It has been the case that more expensive mattresses receive a lower rating than some middle-ground options.
Best box mattress
The much-loved Emma mattress is already conveniently priced and is almost always on sale. It's a great memory foam mattress that pleases pretty much everyone who buys it. Great for those who want a fuss-free delivery and set-up, the Emma offers an all-round comfortable experience.
More details in our Emma Original mattress review
Best value mattress
Because of their high-tech design, hybrid mattresses are usually quite expensive. Don't be put off by high-end terminology, the Dreamcloud mattress, despite 'luxury' being in its name, is much cheaper than most hybrids on the market and is still just as comfortable.
Find out more in our Dreamcloud luxury hybrid mattress review
Best budget mattress
The Siena mattress is one of the most affordable on the market, usually costing under $500. There are cheaper beds available through Amazon, for example, but the Siena has great reviews as a great medium memory foam mattress that will suit most sleepers.
The Siena mattress review has more details
4. Ignoring warranty and policy
Mattresses are a big investment, so making sure you get the most out of your purchase is important. In the event you buy your mattress and find an issue or problem with your sleep experience, knowing what your warranty covers is important. Different mattress brands will have different policies on returns, refunds, and sleep trials. You don't want to have spent thousands and be stuck with a bed you're not happy with.
Before you click checkout on your bed, you should read and understand the retailer's policies on warranties and returns. Find out things like what are the conditions for returning a mattress. Are there any hidden fees? What add-ons will ensure your warranty stays valid? The same goes for trial periods. Most mattress brands will offer an amount of time for you to try out the mattress and return it if you find it doesn't suit you. But there is often something in the fine print that can prevent you from claiming the offer.
5. Ignoring your bed base
If you already have a bed base and are just replacing your mattress, Schnorbach advises you to pay attention to what you're working with. 'Your bed base – or frame – is responsible for supporting your mattress, so it's a good idea to check ahead of purchasing a new mattress' to ensure you're getting the correct size and style to fit your foundation.
'A good quality bed base can also increase the lifespan of your mattress,' she explains, while poor quality bed bases can cause your mattress to sag or even cause faster deterioration, leading to strain on your joints and spine.
If you need a bed base, this Amazon basic box spring is highly rated for its great price and performance. Customers with all kinds of mattresses compliment it for its practical design that consists of natural toned fabric and wooden slats that does the job of supporting your mattress, without a huge cost.
Saatva Mattress Foundation
The Saatva mattress foundation will do wonders for upgrading any bed setup. It's a super durable and supportive foundation that'll lift your bed up to 7.5 inches off the ground for better sleep and a better-looking bedroom. It best suits Saatva mattresses but will work with any mattress type on the market..
Sleepy's Basic Box Spring
This best-selling box spring bed base from Sleepy has a sturdy framework to help support your new mattress as much as possible. It has a cross beam and spring construction, perfect weight distribution, helping you sleep comfier on any mattress, as long as it's the right size.
Mattress shopping tips
Do your research: There are plenty of buying guides and mattress reviews out there to help you find the bed of your dreams. Look at specifications, materials, and types and consider your sleep style, budget, and needs. Take your time, because once you've found a mattress that meets your requirements for cooling, backache, or whatever it might be, you're guaranteed a great night's sleep.
Don't pay full price: It will be rare to find a mattress available to buy at full price. Most mattress retailers and brands have ongoing sales offering anything from 10%-30% off. Seasonal mattress sales periods like Memorial Day, Presidents Day, and Black Friday will see mattress prices at huge 50%-60% discounts too, so if you're near one of these holidays it's certainly worth the wait. If you're about to buy a new bed without a deal, then don't, you can probably find one a week later for a lower price.
Try and buy directly from the brand: Direct-to-customer mattress brands are arguably the best places to buy a bed from. Unlike online retailers like Amazon or Mattress Firm, mattress companies will offer better protection, warranties, and sleep trials to make the most of. If you encounter an issue, it's also easier to speak with someone who specializes in the industry to help. Lots of brands have great customer service and are happy to help resolve any potential problems with their products.
FAQs
How do you know you are buying a good mattress?
A great way of telling if the mattress you're buying is good is by reading reviews on both the retailer website and specialist homes sites. A good mattress should tick a number of boxes; it should be comfortable, supportive, offer great motion isolation, edge support and bounce; it's cost should balance the quality; and above all else, it should suit your sleep style. A mattress could have many great qualities, but may not be right for you.
How do I not get scammed when buying a mattress?
Get knowledgeable on the industry. Unfortunately, the mattress industry is blighted by marking jargon and specialist terminology that can make buying a bed confusing. Brands are known to use overhyped language and even sales to draw in customers. What you may think is a great deal on a premium mattress may actually be a standard price on a product that won't meet your needs. To ensure you're not misled by outlandish claims and sucked in big sales, you should compare the mattress against similar models and read more than one review. Evaluate prices across websites to scope out whether it's worth your spending.
---
Buying a new mattress is a pretty big deal. Not only are they expensive, but they're something that will ideally last you for years, so getting it right is key. If you're still hesitant about whether the mattress you have in your basket is the best one for you, it's worth seeing whether the brand offers a mattress topper. Considered a smaller version of the mattress, a topper is a great way to get a feel of what the actual mattress would be, without the commitment.
Sign up to the Homes & Gardens newsletter
Decor Ideas. Project Inspiration. Expert Advice. Delivered to your inbox.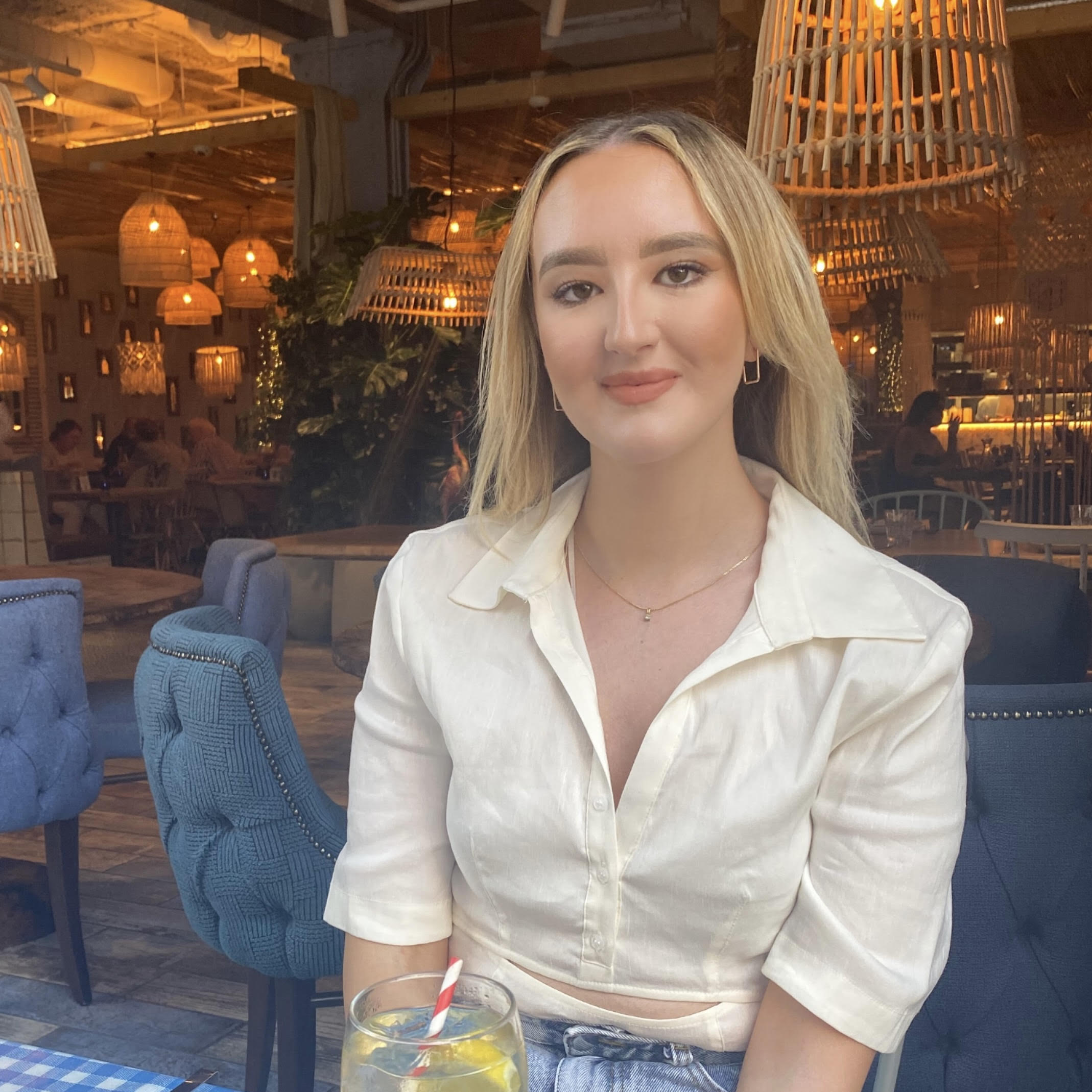 Louise is your eCommerce Editor and sleep specialist to help you wind down well. A connoisseur of the mattress world, Louise previously covered sleep and wellness (as well as the occasional organizational buy) at Real Homes, and has tried, tested, and reviewed some of the buys for your bedroom. With an MA in International Journalism and PR experience, Louise brings bags of bedding expertise and enjoys nothing more than helping readers find solutions and products that best suit their sleep needs.