10 mattress mistakes to avoid in the President's Day sales
Keep these mattress mistakes in mind when buying the best beds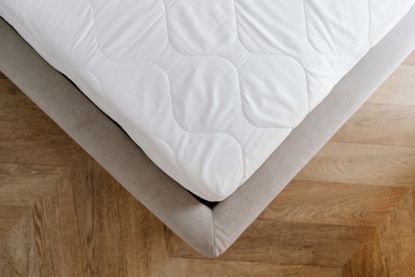 (Image credit: Getty )
Sign up to the Homes & Gardens newsletter
Decor Ideas. Project Inspiration. Expert Advice. Delivered to your inbox.
Thank you for signing up to Homes & Gardens. You will receive a verification email shortly.
There was a problem. Please refresh the page and try again.
The Presidents' Day mattress sales have arrived, and plenty of us will be looking for a new mattress over the three day weekend.
However, with so many deals on offer, it can be overwhelming, There's lots of jargon and sales-speak that can make it difficult to know if you're getting high quality at a fair price.
We've put many of the best mattresses to the test, so we know exactly the sort of mistakes that can trip you up when you're in the market for a new mattresses. Below, I'll outline exactly what you should look out for so you get the perfect bed for a good night's sleep.
Alex is our Head of eCommerce, and has several years' experience testing home and garden products and services for consumer magazines. A long-suffering side-sleeper, he's keen to find the most comfortable mattresses around.
1. not knowing budget
Make sure you don't overspend. Groundbreaking advice, I know, but discounts can be deceiving over sales periods. Never forget that 50% off a $4000 bed is still $2000 — that's a significant outlay no matter how you slice it. You can even see that in the deal for one of our favorite beds, Plushbeds' Botantical Bliss. You'll save $1250, but its still upwards of $2000. If you've had your eye on the Botanical Bliss, this is great news, and will save you a little money. If your starting budget is $4000, congratulations: you can save nearly $2000 this weekend. If you're starting out with $1000, you should probably look elsewhere.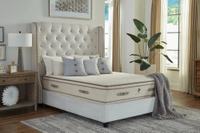 But by the same token, don't underspend. There's some unbelievably low prices out there at the moment, but it might not pay off in the long run. For example, the Siena mattress is $399 at the moment. Siena is a spin-off brand from the good people behind Nectar and DreamCloud, who make two of our favorite mattresses. I'm pretty sure the Siena is a great bed, However, we're in the middle of testing it. It might not hold up five or ten years down the line. If you know you've set aside ~$1000 for your mattress, don't feel like you need to chase deals down to the absolute lowest price, as you might be sacrificing quality.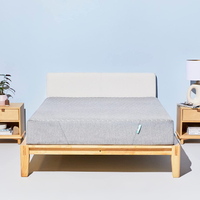 Siena Mattress, Queen | was $699.00, now $399 at Siena
Don't walk: run to pick up this deal. Siena is a new-to-the-scene mattress company from the masterminds behind some of our favorite mattresses like Nectar and Dreamcloud. We're arranging a full review and we can't wait to get our hands on it. Now for $300 off, it's one of the best value deals we've ever seen.
2. not shopping the sales
A simple mistake, but just like our first error, it's one that could cost you thousands of dollars. Sometimes you just need a new mattress - your bed is lumpy and uncomfortable and you need to upgrade it as soon as you can. If you can afford to wait, however, there's plenty of mattress sales periods throughout the year. There's big discounts on Black Friday and Memorial Day, but one the biggest sales is happening right now. The weekend over Presidents' Day usually sees the biggest mattress discounts, so it's a smart move to shop now.
3. ignoring sleep styles
Full disclosure: when I first started out in the mattress game I was incredibly sceptical about sleep styles. As a consumer journalist, it smacked of the kind of marketing jargon that shifts units but doesn't stand up to scrutiny. After all, a bed is a bed, right?
I was pleasantly surprised to find that it actually makes a difference. If you sleep on your side, you need a softer mattress so that the hard points of your shoulders and knees can sink into the bed. If you sleep on your front, you're going to need a firmer mattress, so your spine doesn't sag uncomfortably in the middle. If you mostly sleep on your back, you've got a little more wriggle room - most beds will work for you, but very soft and very firm beds might not be great for your back.
Nectar Memory Foam Mattress
Our pick for the best memory foam mattress around, the Nectar memory foam mattress is now 33% off. The deal is made even sweeter with $500 worth a pillows, bedding and a mattress topper included for free.
There's more detail in our full Nectar Memory Foam Mattress review.
For
Not too soft, but not too hard - an even combination
Easy to assemble; comes in a box (no movers required)
Alleviates back and muscle aches
Solid motion isolation; good for partners
Lifetime Warranty
Against
Weak edge support
Easily forms impressions
Leesa Memory Foam Mattress
It's not one of our top-rated mattresses, but if you sleep on your side the The Leesa Original all-foam mattress hard to beat.
There's more detail in our full Leesa Original Mattress review, as well as a rare seal of approval from our editor-in-chief.
For
Sophisticated, quilted mattress cover
Highly supportive for those with hip issues
Ideal for side sleepers or back sleepers
Against
The edges give way easily if you are sitting on the side
High motion transferability
Sink-in feeling
Not supportive enough for heavy people
4. ignoring temperature
There's few tings as gross as overheating in the night and waking up in sweaty sheets. Believe it or not, this can actually be caused by your mattress. If you find that you're overheating even with a window open or the AC blasting, your mattress could be the cause. Thicker mattress materials like memory foam tend not to be the most breathable. If hot air can't escape, you're trapping yourself in a cycle where you heat up your mattress, and the mattress in turn heats you up even more, resulting in a rude awakening.
Lots of mattress brands design their beds with this in mind, so you'll see lots of beds advertised as sleeping cool. My best advice here is to read other people's reviews. Most manufacturers will claim that their beds keep you cool in summer, so it's good to read reviews and make absolutely certain that it's true.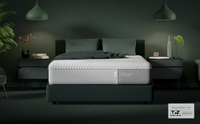 5. not knowing mattress types
Most of the time, the type of mattress you sleep on doesn't matter. The top priority is that your bed is comfortable, so it doesn't matter if you achieve that with innersprings or memory foam. Innerspring mattresses, as their name suggests, use springs to keep you comfortable and supported. Memory foam mattresses use (unsurprisingly) memory foam, also known as polyeurethane. This foam gets softer as it warms, which is why it's used in bedding. Lots of mattresses on the market at the moment are hybrids - they use a combination of springs and memory foam for the best of both worlds.
However, there's a big caveat here if you suffer from allergies or are sensitive to strong smells. They're nowhere near as bad as they used to be, but lots of memory foam mattresses still emit off-gassing fumes when you open them for the first time. It's utterly harmless, but lots of people hate the smell. Natural latex is also naturally hypoallergenic, preventing mold, mildew, and mites. Make sure you get natural latex, as synthetic latex isn't eco-friendly.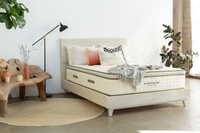 6. poor edge support
Edge support is a measure of your mattress' firmness at the edges and corners. Poor edge support can cause sagging over time, reducing the lifetime of your mattress. If you roll over in the night, weak edges might just roll you right out of bed, and they can also be frustrating even when you're not lying in bed. If you sit on the end of your bed to put your socks on, for example, it'll be a little hard to balance. There's a similar principle at play in the next mistake:
7. poor motion isolation
Once again, another scene we've all suffered before. Your partner is sleeping beside you and they turn over in the night. It immediately wakes you up; you're bleary-eyed and irritable for the next hour while they dream their sweet dreams, entirely none the wiser that they've just massively annoyed you.
Good motion isolation will stop this from happening. With a decent memory foam mattress, motion on one side of the bed doesn't transfer to the other side, so you won't notice if your partner rolls over or gets up in the middle of the night. This is another feature that sounds like a marketing gimmick at first but is actually a hallmark of a good bed. We test it by balancing a full glass of water on one side of the bed and jumping up and down on the other. It gets a little messy with badly-made mattresses, but the best beds will stay completely dry.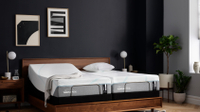 Tempur-Pedic ProAdapt Memory Foam Mattress | was $2,899, now $2,799 at Tempur
If we're completely honest, $100 isn't a deal to write home about. That said, Tempur hardly ever run deals, so it's good to see even a small discount on this bed. One of our favorites, it's amazing at relieving pressure on your hips and knees, and it's got unbelieve motion isolation.
There's more information in our full Tempur-Pedic ProAdapt Memory Foam Mattress review.
8. not considering your partner
As we've covered above, different people have different sleep styles, and how you sleep is really down to the luck of the draw. However, that means that you may have ended up with a partner who sleeps in a completely different way to you. They might be a side sleeper where you sleep on your front, they might like a soft mattress where you like a firm one, and they might sleep hot where you sleep cool.
You've got a couple of options here. The first is to opt for a medium-firm bed. A medium-firm mattress sits right in the middle of the scale between soft and firm. It might not be perfectly right for either of you, but it will be a good compromise. For example: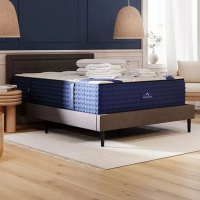 9. falling for box springs
This could be a really costly mistake. Box springs used to be vital to mattresses; these wooden frames filled with springs would add an extra layer of comfort to innerspring mattresses. However, these days they're rarely used. Most modern mattresses do not need a box spring, and not only do they not need one, you could be violating your warranty if you sleep on top of one. That's double the trouble — the hefty price of a box spring, plus potentially losing out on your ability to claim back costs on a mattress you don't like. Unless your mattress says you specifically need one, box springs are best avoided.
10. Only shopping in store
It's always smart to go and try out a mattress for yourself in person. However, with the introduction of sleep trials that let you see if you like a mattress over the course of a year, this is becoming less and less important. If you buy in a store, you have the hassle of taking time out of your day to drive over and test out a bed. For all that they can be helpful, anyone working in a mattress store will be trying to upsell you on a mattress and you won't get the best price. Shopping online is a good way to ensure you get a fair price, as there's no one putting pressure on you to haggle or buy a mattress you can't really afford.
Sign up to the Homes & Gardens newsletter
Decor Ideas. Project Inspiration. Expert Advice. Delivered to your inbox.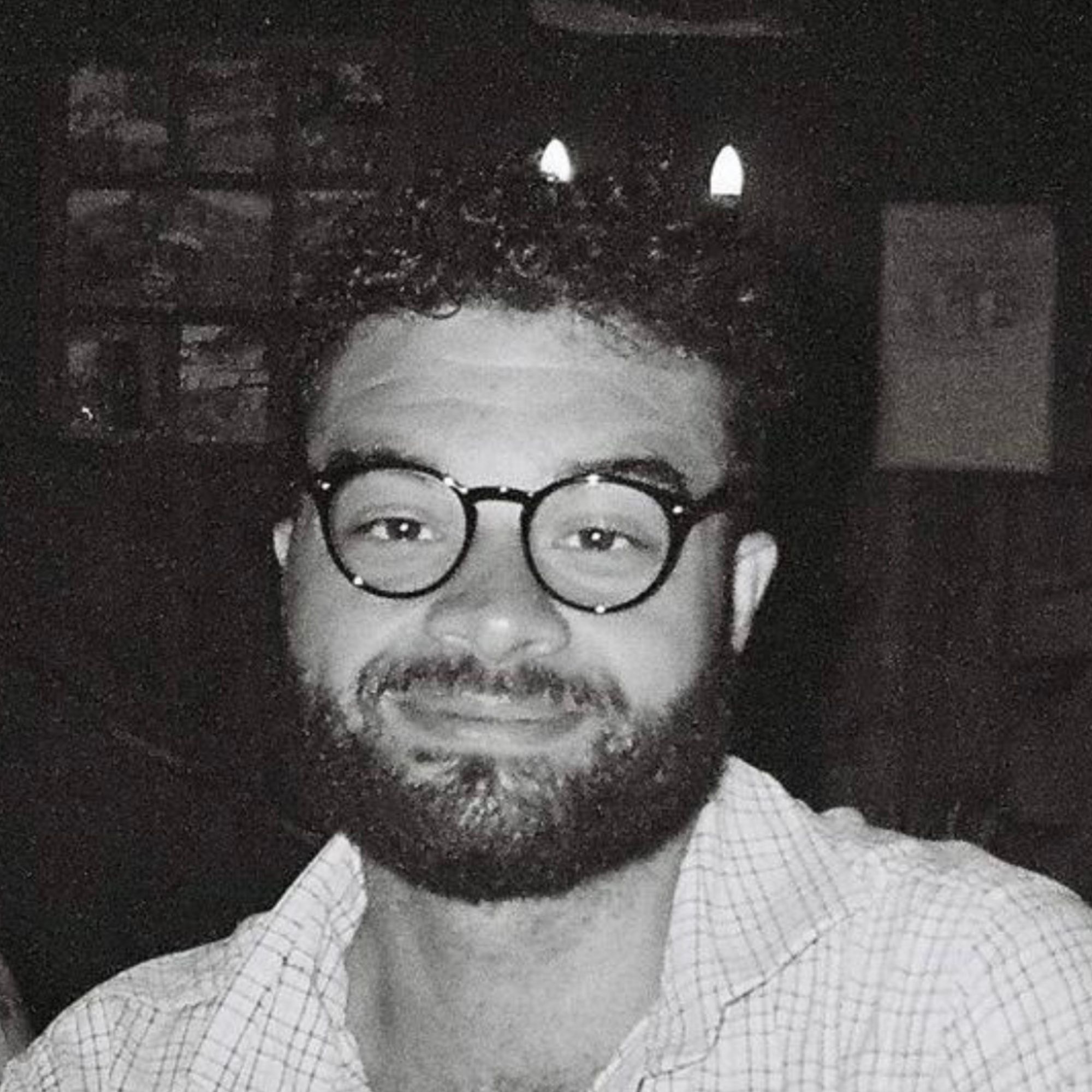 As Head of eCommerce, Alex makes sure our readers find the right information to help them make the best purchase. After graduating from Cambridge University, Alex got his start in reviewing at the iconic Good Housekeeping Institute, testing a wide range of household products and appliances. He then moved to BBC Gardeners' World Magazine, assessing gardening tools, machinery, and wildlife products. Helping people find true quality and genuine value is a real passion.