What is the best mattress firmness? How do you decide on what's best for you?
Mattress firmness isn't the same for everyone. We break down the options to help you make the best decision for your bed, back, and bank balance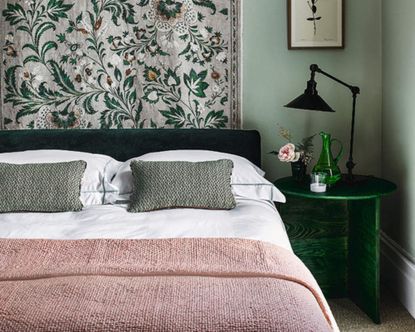 (Image credit: Future / Studio )
Sign up to the Homes & Gardens newsletter
Decor Ideas. Project Inspiration. Expert Advice. Delivered to your inbox.
Thank you for signing up to Homes & Gardens. You will receive a verification email shortly.
There was a problem. Please refresh the page and try again.
Mattress firmness is one of the most important factors when it comes to choosing a new mattress. Firmness basically refers to how soft or hard a mattress feels and it plays a huge part in how a mattress will feel for different sleepers. The right firmness level helps to support us while we're sleeping, offering spinal alignment whilst still cushioning pressure points on the body.
The best mattress firmness most definitely isn't the same for everyone. Different sleeping styles and body weights suit different firmness ratings. And, on top of that, some people just particularly like a particular firmness, whatever their body shape and sleeping preference.
However, a bed that's too soft or too firm is going to cause discomfort over time, so it's important to get things right off the bat. This is everything you need to know about finding the best mattress firmness, so you can find the best mattress for you.
What is mattress firmness?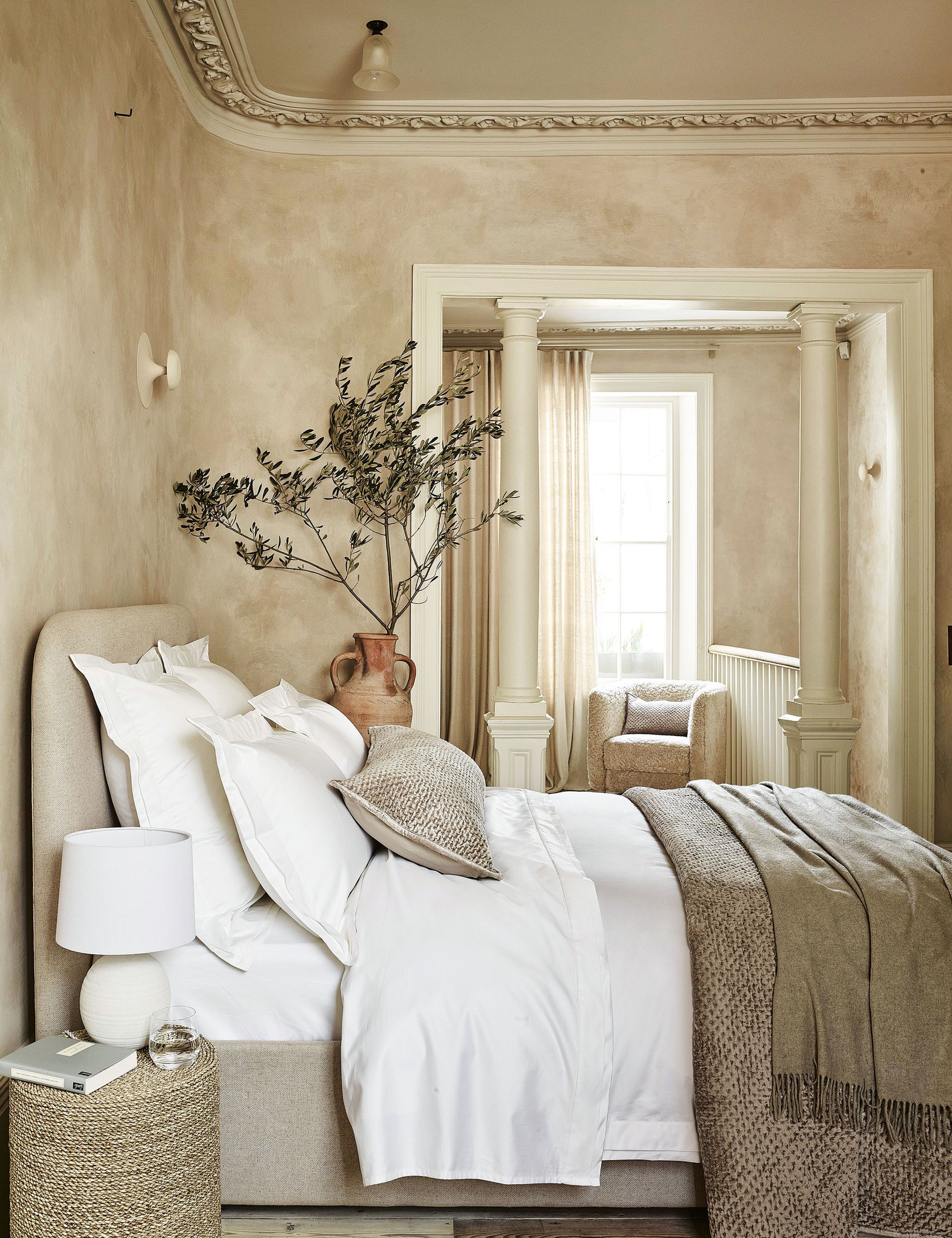 As we've already mentioned, firmness is how soft or hard a mattress feels. The materials and construction determine how firm a mattress feels, with most mattresses consisting of a comfort system layered over a support core (you'll also sometimes find transition layers between the two). Firmness is not the same as support, with firmness being largely linked to the comfort layers and support to the support and mattress core.
Different manufacturers may rate their mattresses using their own methods, but the vast majority of them use a standard 10-point scale, with 1 being the softest and 10 being the firmest. Let's look at the different firmness ratings in a little more detail.
Soft
Soft mattresses rate around 2-3 on the firmness scale – an extra soft mattress would rate at 1, but these aren't very popular or even made by most manufacturers. Soft mattresses are made of plush materials that generally contour closely to the body and provide a 'hugging' sensation. They are particularly suited to lightweight side sleepers, but other sleeping positions and heavier weights are likely to sink in to deeply, placing their spines out of alignment.
Medium Soft
Medium Soft (4) mattresses are slightly firmer than soft mattresses, but still allow for deep contouring and a 'hugging' feeling. They tend to have slightly firmer support under the plush comfort layers and are particularly suited for side sleepers.
Medium Firm
Medium Firm (5-7) is the most popular firmness rating in the modern mattress world. Nearly all mattresses in a box have this rating, with manufacturers seeing it as the happy medium for many body types. Medium Firm mattresses are particularly suited to back sleepers – they offer a good support structure combined with a little sinkage in the comfort layers to cradle the body.
Firm to Extra Firm
Firm and Extra Firm mattresses (8-10) have a firmer support structure and thinner comfort layers to prevent sleepers from sinking into the mattress. A firm mattress can be better for back pain too. Extra firm models are not particularly popular, but firm mattresses are particularly well suited to stomach sleepers, as well as those of a heavier weight.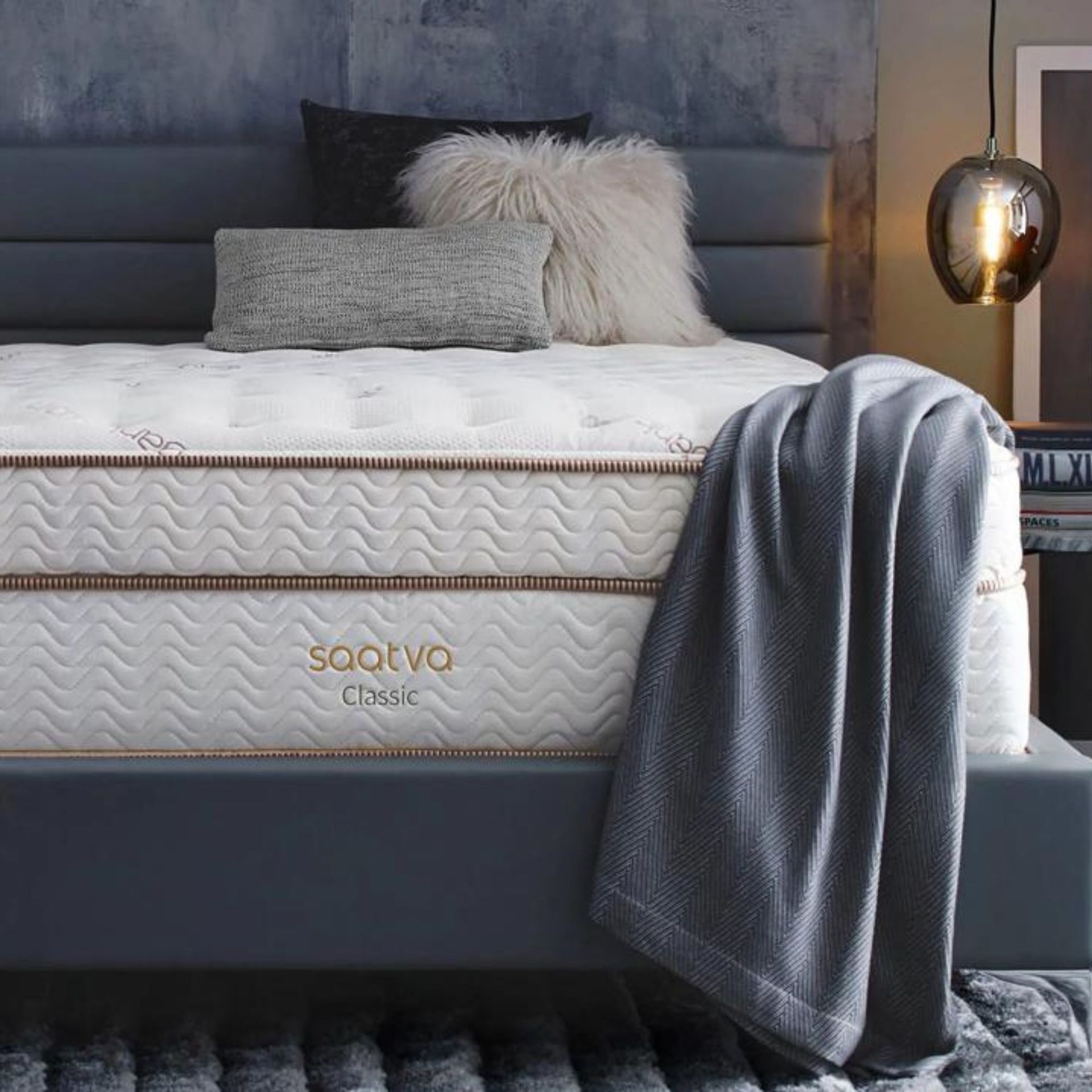 Best firm mattress
The Saatva classic mattress is our favorite firm mattress. The luxury firm option offers a hard sleep surface that's still impressive for pressure relief. It's a hybrid, which is ideal for both comfort and support.
Our Saatva Classic mattress review has more details
Best soft mattress
The Leesa Original is our pick for the best mattress for side sleepers. The sink-in soft surface will keep your hips, knees, and shoulders aligned to alleviate any joint pain.
The Leesa Original Mattress review has more details.
Best soft-medium mattress
A popular memory foam mattress, the soft-medium Emma mattress is perfect for back sleepers who need the right amount of cushioning and sink-in ability for comfortable sleep.
Our Emma Original mattress review has more details
What is the best mattress firmness?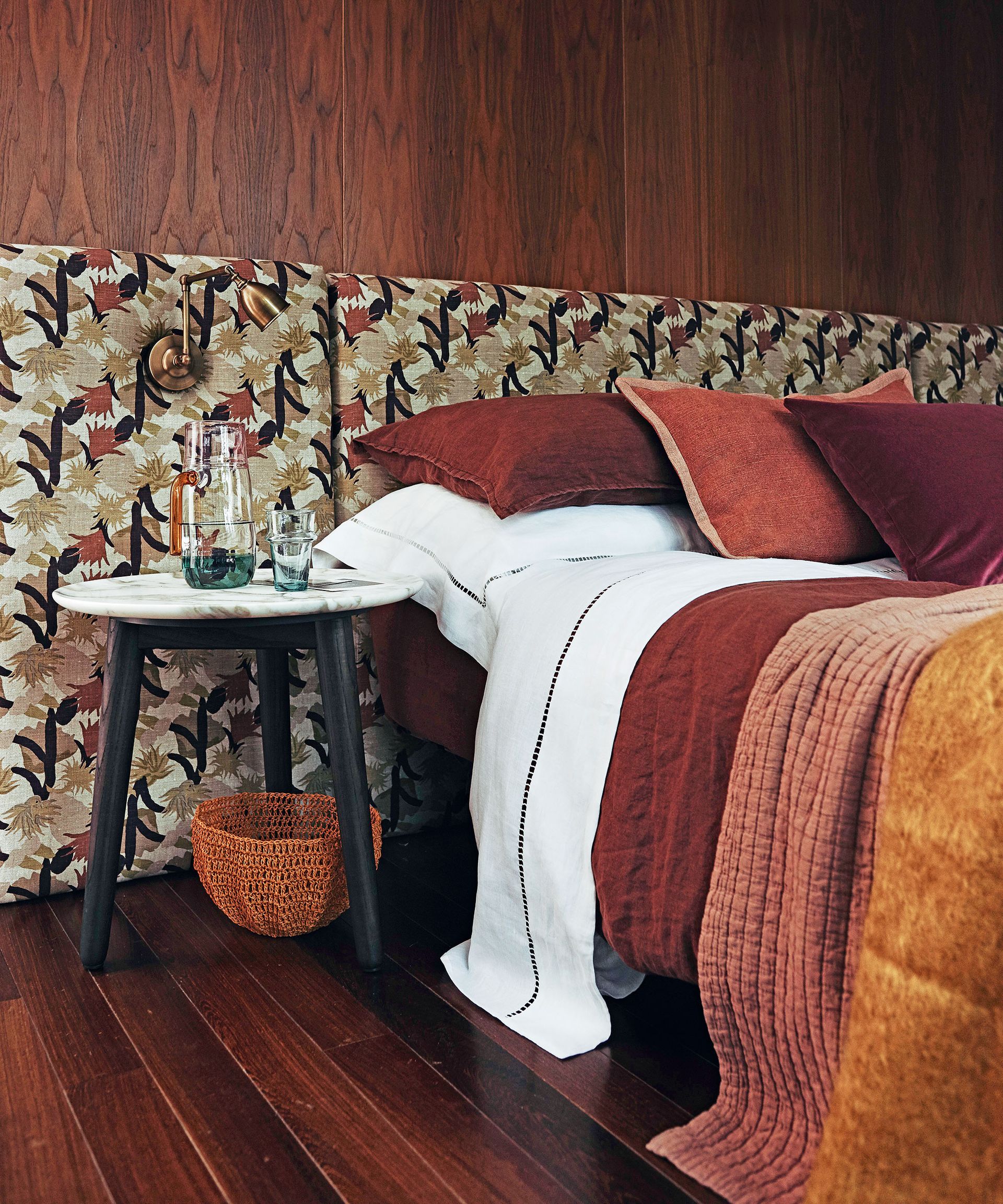 Which firmness rating is best for you depends on a number of factors, with your sleep position determining much of this. 'Different foam densities will offer different firmness and this can have a knock-on impact on comfort and therefore sleep experience,' explains Theresa Schnorbach, sleep scientist for Emma. 'This can be influenced by your sleeping position. Choosing the wrong mattress firmness or type for your sleeping position can have detrimental effects on your sleep quality, as well as physical effects such as neck or back pain.'
Back Sleepers – 'For back sleepers, a mattress that is too firm can result in unpleasant tension in the shoulders and lower back. On the other hand, too soft could lead to a bowed back and pain in the spine,' explains Theresa. Back sleepers should look for a medium firm mattress, that supports neutral spinal alignment whilst still allowing some sinkage to cradle pressure points.
Side Sleepers - 'Softer mattresses can contour to the body, relieving pressure in the shoulders and hips when so are a good idea for those who sleep on their sides,' says Theresa. A soft mattress or medium soft if you're of a heavier build will cradle the body with its plush comfort layers.
Stomach Sleepers – Stomach sleeping can put a lot of strain on the midsection if a mattress has inadequate support. Theresa recommends that, 'Stomach sleepers should opt for a firm mattress that lifts the hips in line with the shoulders.' This helps to keep the spine aligned.
Combination Sleepers – Combination sleepers change position throughout the night, making this a more challenging sleeping style to accommodate. We'd recommend trying out a medium firm mattress, as this is firm enough to change position easily, but still has enough sinkage in the comfort layers to cradle pressure points.
Theresa Schnorbach is a psychologist and sleep scientist, specialized in Clinical Psychology and Cognitive Neuropsychology. She has completed a post-graduate training in Cognitive Behavioral Therapy for Insomnia (CBT-I) with the German Sleep Society (Deutsche Gesellschaft für Schlafforschung und Schlafmedizin (DGSM)), endorsed by the European Research Society. She is also the sleep scientist for Emma - The Sleep Company
1. Consider your sleeping position
As we discussed above, the position in which you sleep plays a huge part when it comes to picking the firmness of your mattress. Do also bear in mind that, while we've made recommendations above, everybody is different and you might find that you prefer a softer or firmer mattress than your sleeping style might suggest. One of the benefits of the best mattresses on the market today is that they come with a trial period (usually at least 100 nights), meaning you can always try out a recommended firmness for your sleeping style and make sure that it fits.
2. Consider your weight
No matter what your weight, most people prefer a mattress that provides a good balance of support and contouring to ease pressure points. Lighter and average weight sleepers will usually prefer a slightly softer mattress, although stomach sleepers will always need a firmer mattress to keep their spine aligned.
'Heavier body types may benefit from a firmer mattress to provide extra support and prevent sinking, helping to maintain proper spinal alignment and alleviate pressure points,' says Theresa. If you weigh over 230 lbs., a firmer mattress will help to prevent any aches and pains. There are also specially-designed mattresses for plus-sized people, like the Big Fig, Saatva HD, or the Helix Plus.
3. Consider how hot you sleep
'Warmer bodies, or people that suffer from hot flushes can benefit from a firmer mattress that prevents your body from sinking in and accumulating body heat,' explains Theresa. Comfort layers containing traditional memory foam tend to 'hug' sleepers, which can lead to overheating. But if a firmer mattress really isn't suitable for you, look for a memory foam mattress that's infused with cooling elements such as gel, copper or carbon.
4. Consider your partner
If you share your bed with someone else, you need to consider them when choosing a mattress. Many couples end up with a medium firm mattress as it sits in the middle of the firmness scale and can provide a happy medium. However, if your partner's body type and sleeping position is markedly different from yours, you may want to consider a split mattress.
5. Consider motion transfer
'If you're a light sleeper or suffer from regularly waking in the night, I would recommend a hybrid mattress which combines springs with a layer of foam that can help to reduce noise and movement in the night and thus prevent disturbances,' says Theresa. Of course, if you share your bed with a restless sleeper, you might find that this still creates too much 'bounce'. In this case, consider a softer mattress with more sinkage and 'hug' to absorb motion.
Mattress firmness FAQs
Are firmer mattresses better for your back?
Not necessarily. Firm mattresses keep your back flat, but if they don't have enough support they'll be too stiff to be comfortable. Your best bet is medium-firm.
What's the best mattress firmness for kids?
Kids are pretty light relative to adults, so a firm mattress or medium-firm is a good choice. They also tend to fidget in the night which can make them overheat, so get a cooling mattress if you can.
Sign up to the Homes & Gardens newsletter
Decor Ideas. Project Inspiration. Expert Advice. Delivered to your inbox.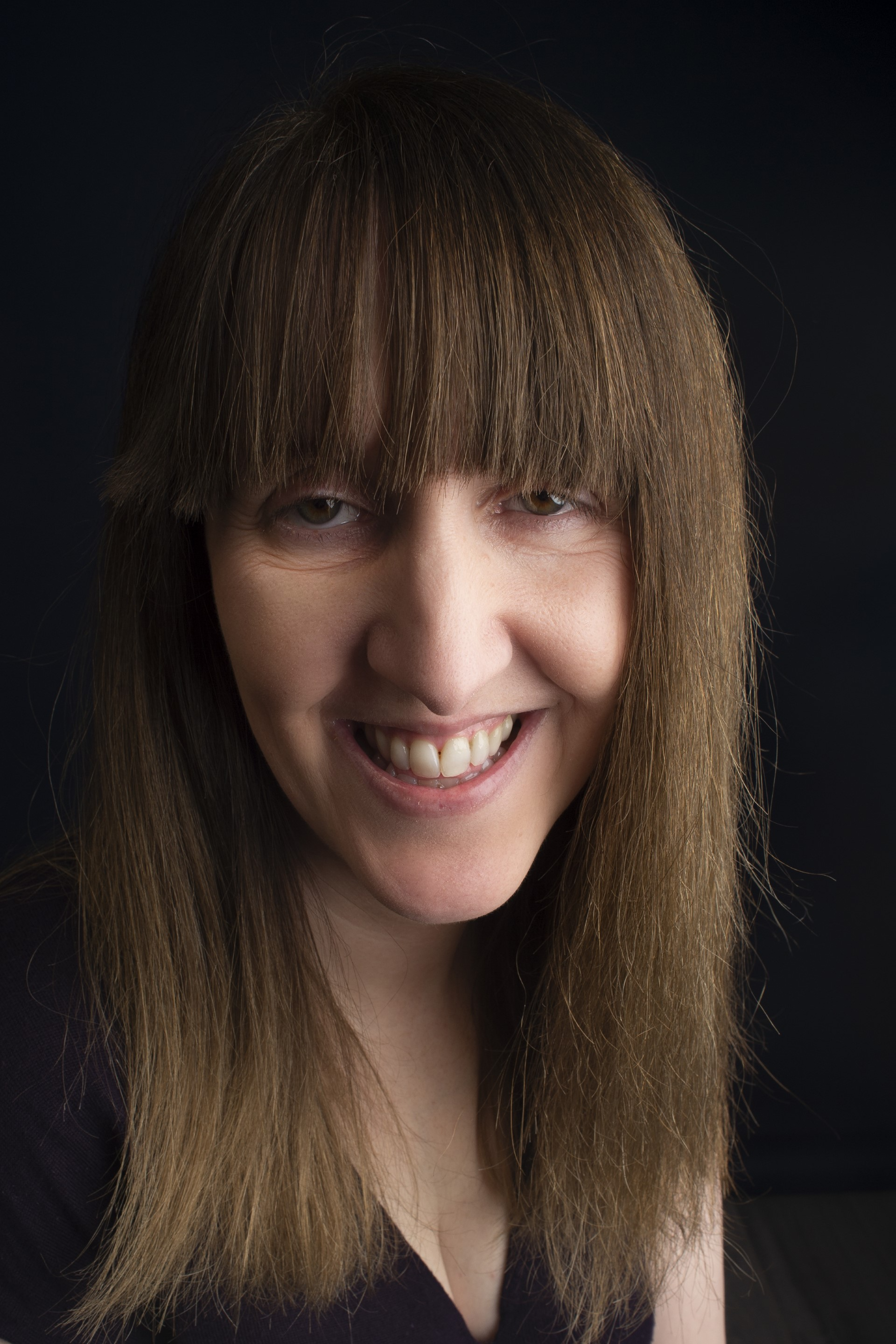 Jo Plumridge is a freelance writer and photographer with over 20 years of experience writing for a variety of magazines and websites. She writes, perhaps unsurprisingly, about photography, but also extensively on all things sleep-related, alongside reviews of home and tech products. Jo is constantly looking for the best ways to get a good night's sleep, although she's yet to find any products that prevent the cats she and her husband foster from waking them up at 6am.