What is a plush mattress? And who do they suit best?
Here's everything you need to know about plush mattresses and whether this softer sleeping surface is right for you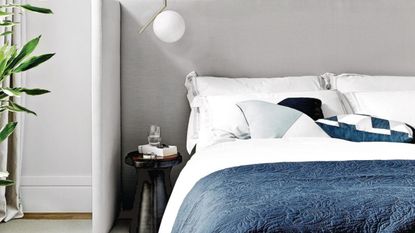 (Image credit: Future)
Sign up to the Homes & Gardens newsletter
Decor Ideas. Project Inspiration. Expert Advice. Delivered to your inbox.
Thank you for signing up to Homes & Gardens. You will receive a verification email shortly.
There was a problem. Please refresh the page and try again.
You can tell just by the name 'plush' that these soft surfaces can be a dream to sleep on. They give you that soft, sink-in, cloud-like feel. This thick cushioned style also relieves pressure, helps with back pain, and can suit all sleeping positions. So it's a bit of an all-rounder if you like a softer mattress.
But of course, a plush mattress won't be for everyone, they have their pros but they also have their cons. Mattress firmness is subjective, and whether you choose a firm or soft bed is an important consideration when choosing a mattress. This is why it's best to have all the info you need before investing in your new sleep setup.
We're here to give you the low down on plush mattresses, so you can decide if this type and firmness is for you. With help from the experts, here's everything you need to know in order to pick the best mattress for your sleeping style.
What is a plush mattress and what are the different types?
So what exactly is a plush mattress? 'It's a type of mattress that provides a soft and cushioned feel. It's designed to offer a comfortable and luxurious sleeping surface with enhanced pressure relief.' says Andy Bloom, owner of Home Mattress Center.
Compared to a standard medium-firm mattress, plush alternatives include softer materials for a snug feel. 'Plush mattresses typically have a top layer of soft padding, such as memory foam or pillow-top materials, which creates a plush and cozy surface.' adds Andy.
Curious how a plush mattress compares to other varieties? The mattress firmness is measured on a scale from 1-10, where 1 is super soft, and 10 is extra firm. Your average mattress is likely a 5 or 6, while a plush variety is typically a 3 or 4.
If you're tempted by a plush mattress, here are the three main types:
Pillow-top Plush Mattress
Want the ultimate luxe experience? A pillow-top plush mattress may help you ease into a deep slumber. 'These mattresses have an extra layer of soft padding sewn on the top. The pillow-top layer is made of materials like fiberfill, foam, or latex, adding an extra plushness and comfort to the mattress.' explains Andy.
Memory Foam Plush Mattress
If you're looking to soothe aches and pains, a memory foam plush mattress is a superb choice. 'These mattresses are constructed with layers of memory foam, which conforms to the body's contours. They can relieve pressure points and provide a body hugging feel." says Andy.
Hybrid Plush Mattress
'Hybrid mattresses combine the support of innerspring coils with the comfort of foam or latex layers. A hybrid plush mattress may have pocketed coils for support and a plush foam or pillow-top layer for added softness.' says Andy. These coils are good news for those who sleep hot as they promote airflow, keeping you cool at night.
What are the benefits of a plush mattress?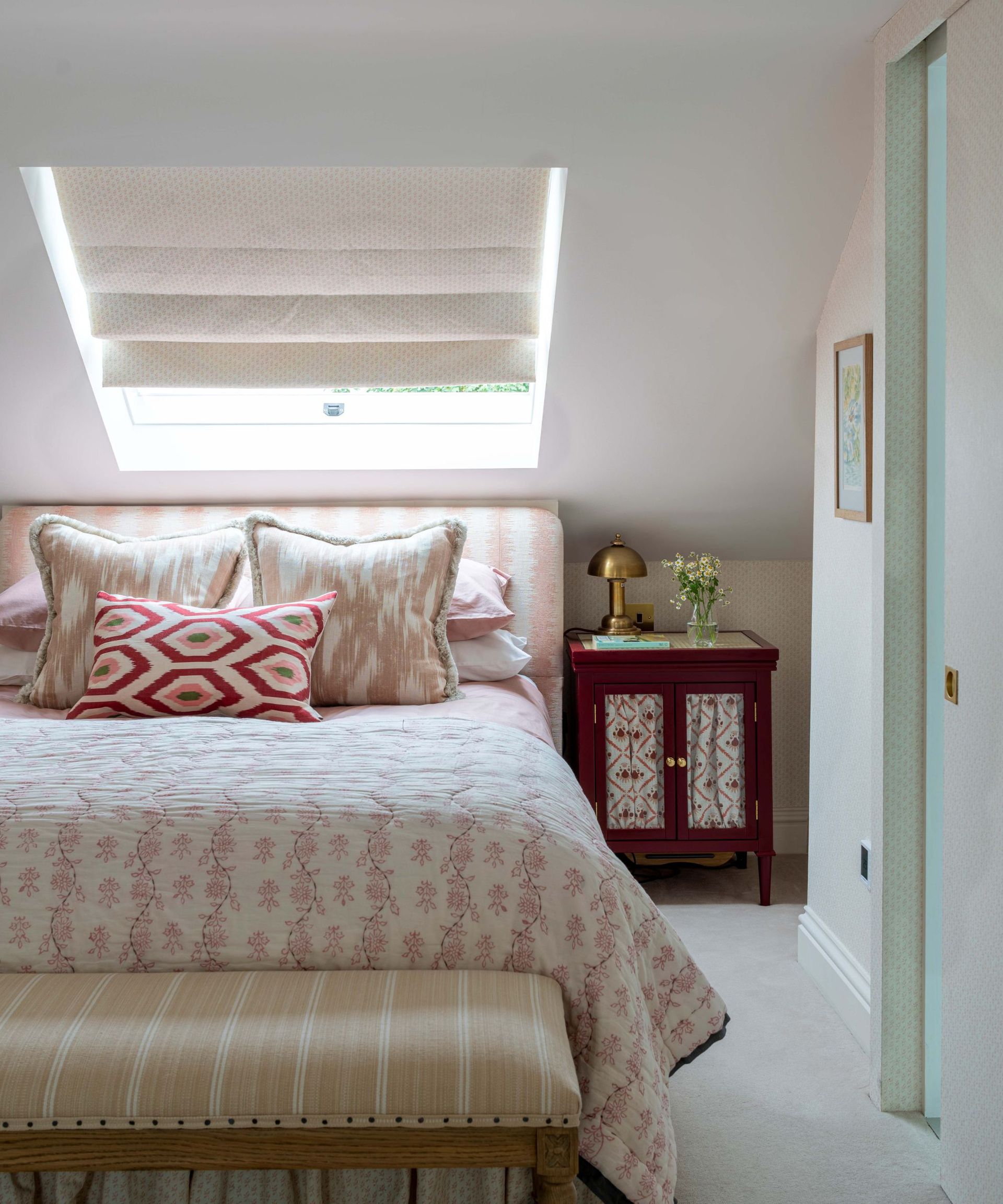 If there's one thing we can all agree on, comfort is a must for a deep slumber. The plush mattress has this down. 'Plush mattresses provide a luxurious and cozy sleeping experience by cradling the body and offer a 'sinking' feeling, which can be especially appealing to people who prefer a softer sleep surface.' explains Andy.
Up all night tossing and turning? It could be that you find a standard mattress too firm so may want to experiment with a plush variety. 'This is the type of mattress I personally use and find it offers me a deeper sleep experience.' says Andy. Ultimately, it depends on what feels comfortable to you.
If you're looking to soothe niggly aches and pains, a plush mattress is a top choice. 'The benefits of a plush mattress include pressure relief on sensitive areas like shoulders, hips, and joints,' says Andy. 'They particularly suit people who suffer from hip pain, as they allow your hips to sink down and relax the surrounding muscles. If you're on the lighter side, you may prefer a plush mattress to give you more cushioning and avoid waking up with aches.' It's also a good choice for solo sleepers.
A plush mattress is well suited to people who sleep cold. As you tend to sink deeper into the mattress, it can be a warm and cozy experience compared to alternatives. If you're still keen but tend to sleep hot, opt for ones with cooling features like coils and breathable materials to avoid the dreaded night sweats.
Last but not least, a plush mattress adds a touch of luxury to your bedroom, they are often used as hotel mattresses to give that really cloud like feel.
Are plush mattresses good for back pain?
Back pain can be, well, a pain. At first glance, a super-soft mattress sounds like the perfect solution. But it turns out that a firmer mattress may be a better option if you experience back pain.
'While some people with back pain may find relief on a plush mattress, others may require a firmer mattress for better support. Generally, we find that medium-firm to firm mattresses are better for individuals with back pain.' advises Andy.
What sleep positions do plush mattresses suit best?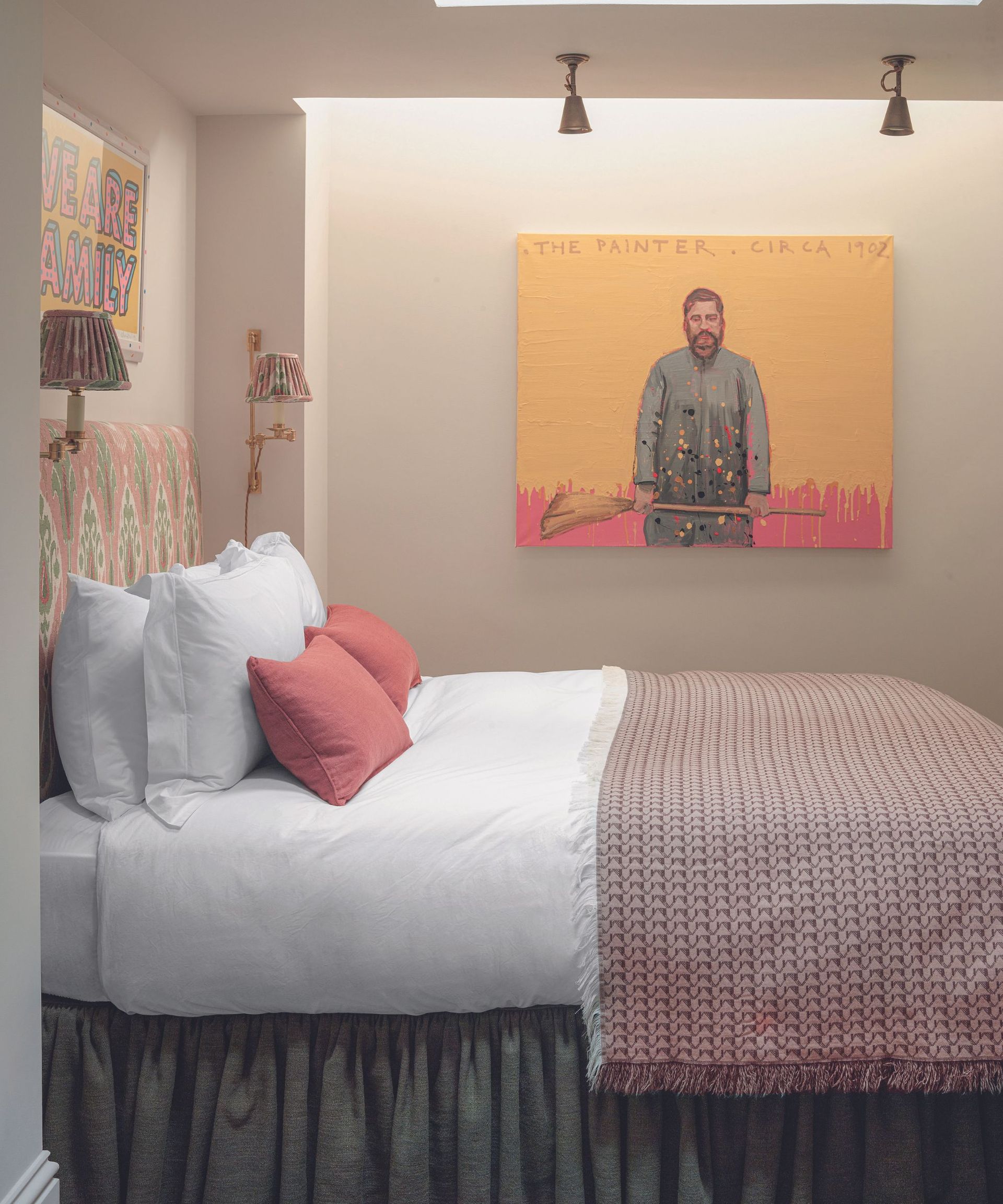 Good news for side sleepers – a plush mattress is one of the best mattresses for side sleepers, offering a balance between comfort and support. 'Plush mattresses tend to be most suitable for side sleepers,' advises Andy. 'The cushioning of a plush mattress accommodates the natural curves of the body and alleviates pressure points when sleeping on the side.' he adds.
But does it work for other sleep positions? 'Back sleepers who prefer a plush mattress should consider their individual needs for support. Stomach sleepers typically prefer a firmer mattress for more support.' suggests Andy.
Best plush mattress
Best latex mattress
PlushBeds Botanical Bliss
If you want more say in how your mattress is designed, go with the PlushBeds Botanical Bliss Organic Latex mattress. Everything from height to size and firmness rating can be customized. Built with natural latex, this mattress is supportive and reduces joint and muscle pain. Sure, it's a bit pricey, but the mattress is free of toxins and chemicals, ensuring a healthier night of sleep.
Read our full PlushBeds Botanical Bliss Organic Latex mattress review for more details.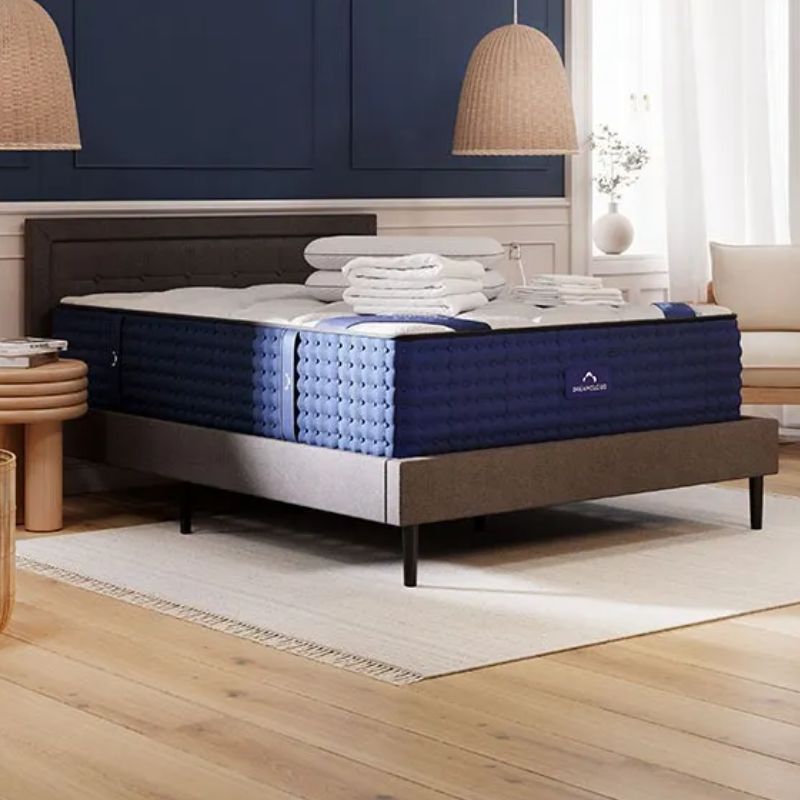 Best hybrid innnerspring mattress
DreamCloud luxury hybrid mattress
While not the absolute plushest mattress out there, the DreamCloud Hybrid Mattress offers both comfort and support to accommodate multiple sleep positions, and it has good edge support thanks to its base layer of individually wrapped innerspring coils.
Read the full DreamCloud luxury hybrid mattress review for more details.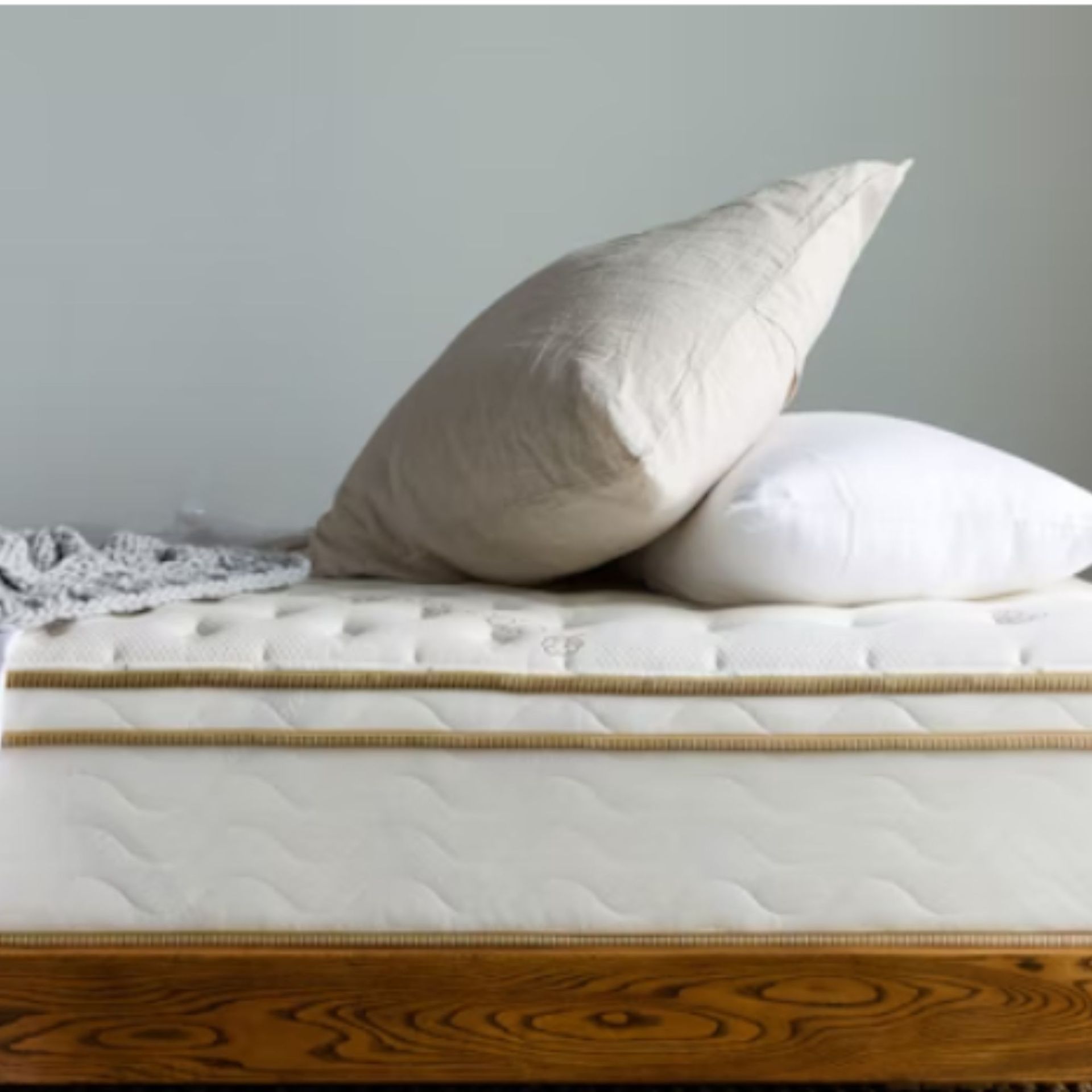 Best overall mattress
The Saatva Classic is a luxurious, well-made mattress with a strong track record when it comes to lush comfort and pressure-relieving support, that's also an incredible value. Dubbed an innerspring hybrid, the Saatva Classic combines the supportive structure and breathable qualities of individually wrapped coils with the comfort and contouring of high-density foam across five layers.
Read the full Saatva Classic Mattress review to find out more.
Plus mattress FAQs
How much does a plush mattress cost?
You can pick up a plush mattress for under $500, and there are mid-range options too from around $1000, and then you have the luxury mattresses that can come in over $2000. But there are always so many great mattress sales going on, be sure to make the most of those and opt for a mid-range or luxury mattress that's on sale, rather than a cheap budget option.
How long does a plush mattress last?
How long a mattress lasts depends on the quality. A mid-range/luxury plush mattress from a reputable brand like Tempur-Pedic, Simba, or Saatva will last you above average – around 8-10 years. And you can help lengthen their life span by taking care of the mattress too, clearing up any spills, adding a mattress topper and rotating if needed.
Do plush mattresses need a box spring?
A box spring is a spring base for your mattress that can give it extra support or height. Most new mattresses don't need one, and it's not an essential for a plush mattress, just ensure you choose a supportive bed frame and the slats are close enough together to provide you and your mattress with the support you need.
---
As with any mattress decision, it's personal. Plush mattresses can be a great option for most, however, do consider if you sleep hot or cold and if you tend to get back pain if you sleep on too soft a surface – a plush mattress might not be the best choice for you. Make the most of sleep trials, so many of the best mattress brands offer them, that way you can test out this mattress firmness and see if it's right for you before committing long term.
Sign up to the Homes & Gardens newsletter
Decor Ideas. Project Inspiration. Expert Advice. Delivered to your inbox.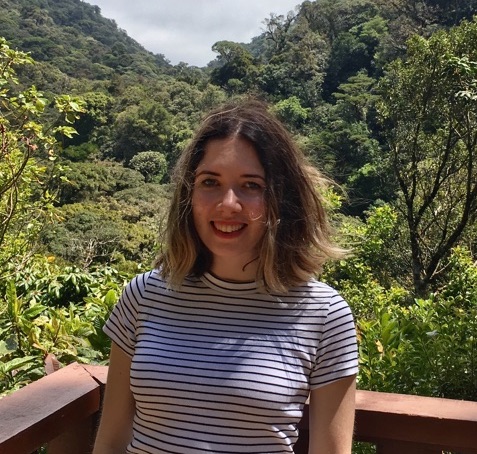 Louise Bond is a UK-based writer. She has a background in health and loves discovering new ways to nurture wellbeing. Louise has been published in The Guardian, Fit & Well, Breathe, Top Ten Reviews, and more. You can usually find her out in nature, whether on an invigorating hike or pottering in the garden.