Mattress types explained: experts decode marketing jargon
Understand the four main mattress types, their pros, and cons and the best models to buy in this expert-led explainer guide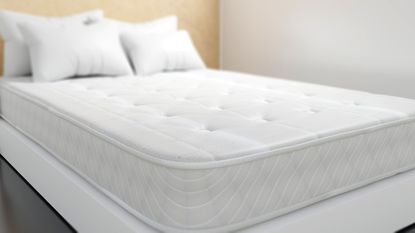 (Image credit: Credit:Getty / Rawf8 Creative #: 1386819139)
Buying a mattress used to be simple. With only a few brands to choose from and one type of bed, investing in a new mattress was fairly uncomplicated. But with more makes, models, and types of mattresses making their way into the market, finding the bed of your dreams can be overwhelming.
Gone are the days of browsing any innerspring mattress in-store and deciding which one is for you. There are now four main types of mattresses and hundreds of brands you can shop online. With so much marketing jargon and advanced technology hybrids to eco-friendly latex and foam bed-in-the-box types, it's not always clear which bed you should buy.
To narrow down your search, I've put together an explainer of each mattress type, its pros and cons, and a few of our top recommended best mattress buys. As Homes & Gardens' dedicated sleep editor, I'll help you decide which mattress type is best for you.
Mattress types guide
There are four key types of mattresses: foam, innerspring, hybrid, and latex. Of course, there are more variations out there, such as wool mattresses, airbeds, and futons. And some brands even have their own specially adapted materials and fillings like Purple and Tempur-Pedic. So what's the difference? And which one do you need?
'With so many different types of mattresses, it can be tricky to know what's right for you and your sleep', confirms Theresa Schnorbach, a sleep scientist at Emma Mattress. 'When it comes to choosing a mattress type, you need to first asses your sleep position, and any additional requirements you need to help you get a great night's rest.'
Theresa Schnorbach is a psychologist and sleep scientist specialized in Clinical Psychology and Cognitive Neuropsychology. She has completed a post-graduate training in Cognitive Behavioural Therapy for Insomnia (CBT-I) with the German Sleep Society (Deutsche Gesellschaft für Schlafforschung und Schlafmedizin (DGSM)), endorsed by the European Research Society.
Memory foam mattresses
Best for: Side sleepers, those on a budget
Pros: Great for pressure relief and joint support
Cons: Can sleep warm
Christina Heiser, Director of Content at Saatva, says memory foam's defining characteristic 'is that it softens in response to heat and pressure, which gives it a body-hugging feel.' Great for people with joint pain, 'memory foam mattresses provide excellent pressure relief,' and are perfect for side sleepers as the cushioning foam supports spinal alignment.
They're usually made from viscoelastic foam, a type of high-density polyurethane foam, and typically contain a 'support core (bottom layer) made of polyurethane foam, followed by a middle layer of transition foam, topped with a comfort layer (sometimes multiple comfort layers) of memory foam,' adds Theresa Schnorbach. However, these dense layers mean foam mattresses are warmer than other types of mattress. If you're a hot sleeper, we'd suggest an innerspring instead.
Best memory foam mattress
Nectar Original foam mattress
This popular mattress takes the top spot as our favorite memory foam option. Best for aches and pains, and at an affordable price point, it's a great value bed you can't go wrong with.
More details in our Nectar original foam mattress review
Best box memory foam mattress
The much-loved Emma mattress is conveniently delivered, comfy and almost always on sale. Perfect if you're wanting to try memory foam for the first time, it has medium support great for all sleepers.
More details in our Emma Original mattress review
Best for side sleepers
Side sleepers, this is the mattress of your dreams. Cushioning, yer firm, the adaptive foam keeps your neck, hips, and spine aligned for the perfect sleep posture. You can thank us later.
Find out more in our Leesa original mattress review
Innerspring mattresses
Best for: Side and back sleepers, those who suffer from backache
Pros: Great support for pain relief
Cons: May be too firm for some
If you've been sleeping on your mattress for more than a decade, it's likely it's innerspring. The original mattress type, 'innerspring mattresses contain a support core made of steel coils, topped with a comfort layer made of foam,' says Schnorbach. Hot sleepers are guaranteed to sleep cool as these coils promote airflow.
Innerspring mattresses feel bouncy and responsive which is great for pain relief, but some may find the coil composition too firm for their liking. Made to last, innerspring mattresses are the most durable on the market, and can be found at affordable price points too.
Hybrid mattresses
Best for: All sleep types, couples who share a bed
Pros: Balances comfort and support
Cons: High-tech can be more expensive
'With a hybrid mattress, you get the best of both worlds,' says Schnorbach. 'It combines coil springs and memory foam to help remove that feeling of "sinking in" you get with foam types. This combination works perfectly for all sleep styles. Combine with minimal motion transfer, they're the best choice for couples who have different sleep needs or move around at night.
Often fit with a cooling gel or graphite layer, or a comfort pillow-top, hybrid mattresses can get expensive. Additional high-tech features and the use of more than one material means they aren't the cheapest on the mattress menu.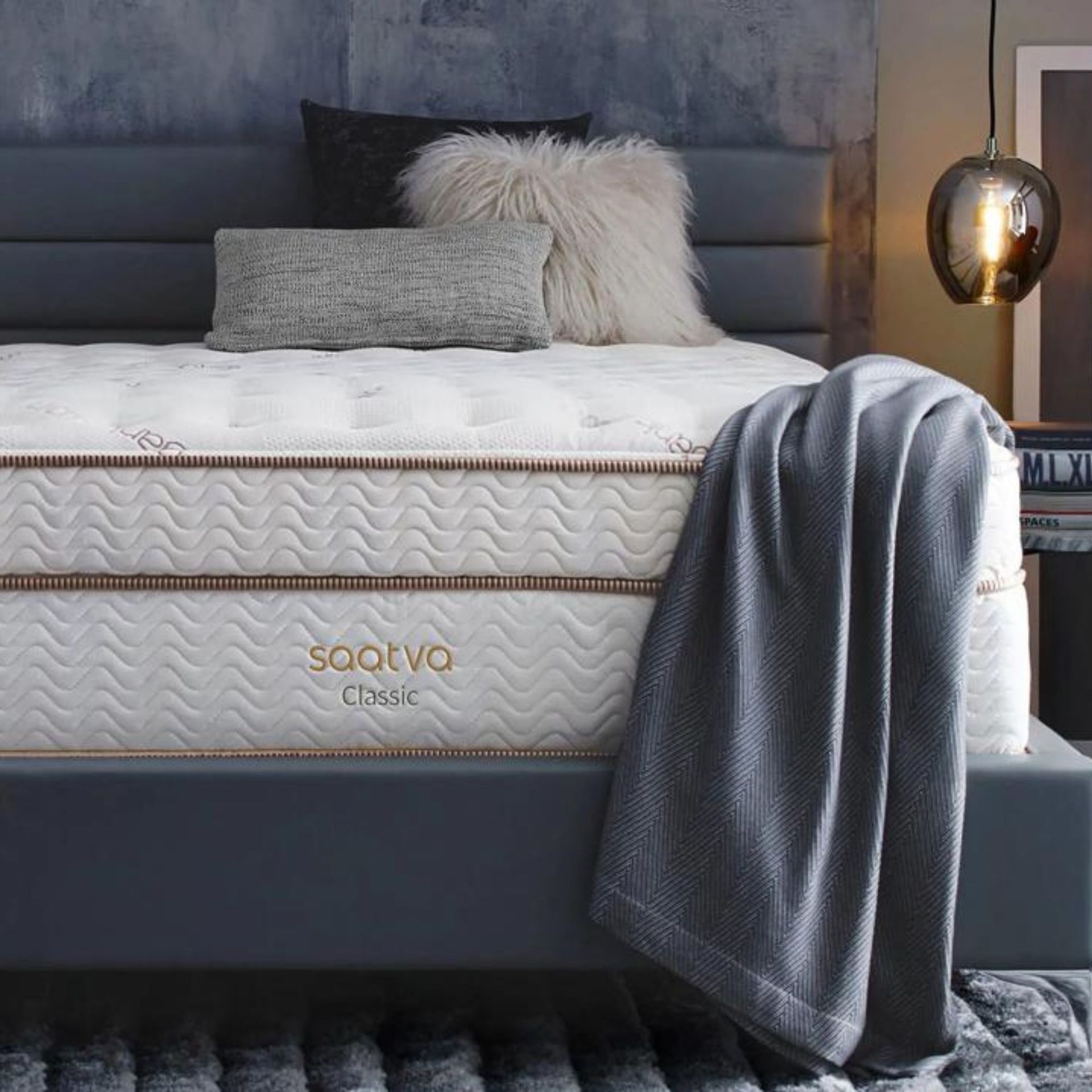 Best mattress overall
The Saatva classic mattress is our number one mattress. Loved for its five-star features that balance supreme comfort and support, it's a hybrid mattress that will suit everyone – a great night guaranteed.
More details in our Saatva Classic mattress review
Best hybrid mattress
Tempur-Pedic's ProAdapt in Medium Firm is our favorite hybrid of all, sleeping cool and offering excellent motion isolation - our tester described sleeping on this as feeling completely weightless.
More details in our full Tempur-Pedic ProAdapt review.
Best value hybrid mattress
Because of their high-tech design, hybrid mattresses can get expensive. This Dreamcloud mattress is much cheaper than most hybrids on the market, but just as comfy.
Find out more in our Dreamcloud luxury hybrid mattress review
Latex mattresses
Best for: The eco-conscious
Pros: Responsive with bounce for support without the 'sink-in' feeling
Cons: Very expensive
Latex mattresses may be expensive (the best tend to end up on our best luxury mattress guide), but they are the most sustainable types of mattresses on the market. For the eco-conscious, 'a true latex mattress is made of the sap of a rubber tree,' says Christina Heiser. 'The dense layers of latex make them extremely durable and long-lasting.' This also makes them 'ideal for those who suffer from allergies, since the natural latex repels dust,' adds Schnorbach.
Usually containing a support core followed by a top layer of comfort latex, these mattresses are known for offering a great balance between bounce and cushion. 'They feel conforming, yet buoyant,' says Heiser.
Best luxury latex mattress
Plushbeds Botanical Bliss
If you know you want a latex mattress, and have the budget to spend, the botanical bliss will give you your most luxurious sleep yet. It may be expensive, but if there's anything to invest in, it's your sleep.
Find out more in our Plushbeds Botanical Bliss mattress review
Best firm latex mattress
Latex mattresses are known for their bounce – like memory foam without the sink-in feeling – which is why they can be too soft for some. This firm latex mattress is the answer to your front-sleeper needs.
More details in the Saatva Zenhaven mattress review
Best cushioning latex mattress
The Essentia mattress is loved for its pillowtop plushness. Forget the need to add a cushioning topper, get the best of comfort and support with this latex bed.
Find out more in our Essentia Classic REM5 Organic Mattress review
FAQs
Which type of mattress is best?
The best type of mattress depends on you. A foam mattress may be the best option for your friend, whereas an innerspring could suit you better. All depending on sleep style, and needs, the best mattress type is personal.
Side sleepers will be comfortable on most kinds of mattresses, but if you sleep on your front, you'll want to make sure it's firm, like a latex or innerspring kind for example. Back sleepers will appreciate a pillowtop option or a foam mattress that cushions your body.
If you suffer from overheating at night, then stay away from memory foam, but if you have aches and pains, it could be the bed of your dreams.
What is the most common type of mattress?
Innerspring mattresses are still the most common mattress, suiting all sleep styles at an affordable price point, but they're slowly supplanted by foam mattresses. Offering convivence and cost consideration, these bed-in-the-box alternatives are gaining popularity right now. If you're going to buy a new mattress, it's likely you'll opt for a foam type. However, innerspring remains the most popular, and most homes still own coil mattresses. They're long-lasting and durable, so if you bought one ten years ago, it's probably still going strong.
---
If your current mattress isn't that old, but you like the sound of switching mattress type, it's worth considering a mattress topper. They can alter your sleep surface from firm to soft – and visa versa – and add cushioning or support, depending on your sleep needs. You can get memory foam, hybrid, and latex toppers to transform your bed into the mattress type you like.
Sign up to the Homes & Gardens newsletter
Decor Ideas. Project Inspiration. Expert Advice. Delivered to your inbox.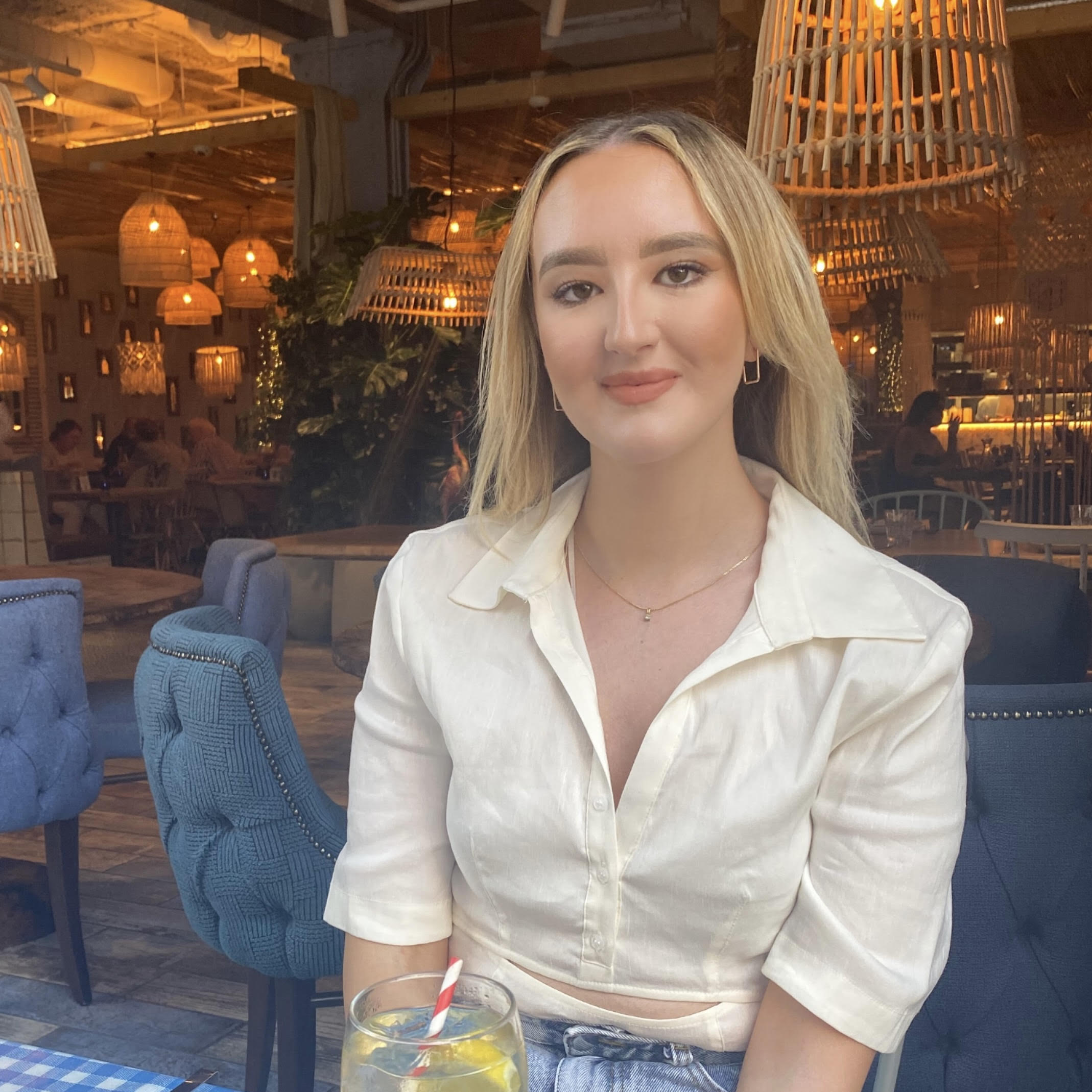 Louise is your eCommerce Editor and sleep specialist to help you wind down well. A connoisseur of the mattress world, Louise previously covered sleep and wellness (as well as the occasional organizational buy) at Real Homes, and has tried, tested, and reviewed some of the buys for your bedroom. With an MA in International Journalism and PR experience, Louise brings bags of bedding expertise and enjoys nothing more than helping readers find solutions and products that best suit their sleep needs.