For under $500, the Zinus Cooling Gel memory foam mattress kept my temperature regulated all night long
This gel-infused mattress will keep you cool and comfy night after night, and for a great price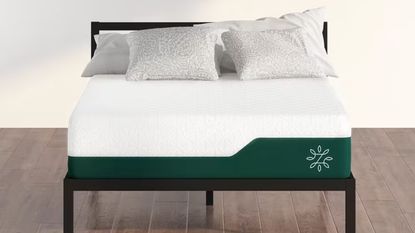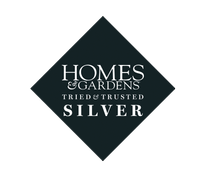 (Image credit: Zinus )
Perfect for hot sleepers, the Zinus Cooling Gel Mattress lives up to its claims of temperature regulation, and if you can get past its initial break-in period, it performs well for a low-priced memory foam mattress
Reasons to buy
+

Available in four thicknesses

+

Gel-infused memory foam regulates body temperature

+

Great for pain relief

+

Foam bounces back very quickly

+

Surprisingly good edge support
Reasons to avoid
-

Long break-in period

-

Need to buy deep fit sheets

-

Includes fiberglass as a flame retardant
Memory foam mattresses are popular due to their cushioned yet supportive surface, but if you tend to sleep hot, chances are that traditional memory foam is too warm for your needs. A synthetic, non-breathable material, memory foam is known to absorb body heat and release it throughout the night. However, the Zinus Cooling Gel Mattress aims to solve this issue by infusing memory foam with heat-regulating gel, preventing it from getting too toasty during the night.
For under $500 for a queen, we had to see whether this budget-friendly mattress lives up to its cooling claims. My partner and I tested the Zinus mattress out over the course of a month. We evaluated breathability, comfort, edge support, and more, and compared it against some of the best mattresses, including a few I have reviewed too.
At the end of testing, we were actually impressed with the memory foam mattress's overall performance, given its price – it delivered the support and cushioning that memory foam is known for and also kept us at the perfect temperature during the night. However, the mattress isn't perfect, and there were a few quirks you should know about before you buy.
Camryn Rabideau is a product reviewer who's been testing all types of bedding and sleep products for more than five years. In the past, she's tested a wide range of mattress toppers, comforters, quilts, sheets, and more, and she is a firm believer that the right bedding makes a huge difference when it comes to sleep quality.
Who will the Zinus cooling gel mattress suit?
Side and back sleepers: Thanks to its memory foam construction, this mattress does a good job cradling pressure points like your shoulders and hips, while still supporting your back and neck. We found that the medium-firm feel is most comfortable while sleeping on your side or back – when laying on your stomach, your body sinks in too much, making it hard to keep your neck in proper alignment.
Those who sleep hot: Classic memory foam tends to retain heat during the night, which can quickly become uncomfortable for those who sleep hot. If you often get warm during the night, this mattress is made using gel-infused memory foam, which prevents it from overheating. In our testing, we found that the mattress does a great job regulating body temperature and keeping you comfortable, even on warmer days.
Anyone who is on a budget: High-end mattresses can cost thousands of dollars. The Zinus Cooling Gel Mattress is a more affordable option that still provides ample support. A queen-size mattress starts at $549 for the 8-inch model, and even the thickest California King option is just $729.
Zinus cooling gel mattress specifications
Type: Gel memory foam
Firmness: Medium-firm
Construction materials: High-density base foam, gel memory foam, comfort foam
Sizes: Twin, Full, Queen, King, Cal King
Height: 8–14 "
RRP: $369–729
Warranty:10 years
Unboxing and assembly
The Zinus Cooling Gel Mattress arrived in a fairly large box – the packaging was definitely bigger than other boxed mattresses I've tested – but it was surprisingly lightweight. I was able to bring the box inside by myself, and my partner was able to carry the package upstairs to our bedroom without any help.
The 12-inch mattress came vacuum sealed in a tight roll, and we used a utility knife to carefully cut the plastic open (the only plastic packaging in sight). Compared to other mattresses I've tested the lack of 'unnecessary' packaging was impressive –great for those wanting to be as sustainable as possible at home. The mattress was really limp and misshapen once removed, and it didn't spring to its proper form as quickly as other mattresses. We ended up leaving it in our spare bedroom to puff up for 48 hours, and even after all that time, the corners were still somewhat compressed.
When we moved the mattress to our main bedroom, it was actually a bit oversized for our queen-sized bed frame. We had to force the sides of the mattress to fit onto the frame. As the sides were deep, it was also a struggle to get sheets onto the mattress. Its dimensions are definitely a bit larger than most queen mattresses, even if it's not the thickest option out there.
What is the Zinus Cooling Gel Mattress like to sleep on?
To test the Zinus mattress, my partner and I slept on it for around a month. I sleep on my side and am a very warm sleeper, even in the winter, while my partner alternates between his back and stomach and sleeps cold. Because we have such differing sleep preferences, we were able to assess the mattress's performance from a variety of standpoints.
Comfort and Firmness
For the first 10 days, this mattress was unbelievably hard—it was comparable to laying down on a wooden bench. There was no give to the surface, and the foam barely conformed to your body at all.
Thankfully, the mattress softened up after this initial period (my theory is that the foam had gotten too cold during shipping/storage and needed some time to soften). Once it had broken in, the mattress offered the classic memory foam feel I expected. I'd describe it as a medium firm. When you sit or lie on the mattress, it takes a minute or two to conform to your body, and you'll sink into the surface two or three inches while sleeping.
I found that the mattress did a great job of supporting my body when sleeping on my side, and my partner agreed that it offers the right amount of "give" while still being supportive.
Weight Test
To get a better idea of how much the mattress gives under pressure, I stacked two 10-pound weights in the middle of it. They sunk down about two inches into the surface, and once removed, the foam returned to its original shape in less than 20 seconds. Zinus doesn't actually list the firmness of this mattress, but if I had to assess it myself, I'd say it's around a 6 or 6.5 out of 10.
Breathability
Because the Zinus mattress is made using gel-infused memory foam, it's supposed to diffuse heat more efficiently than traditional memory foam, preventing the mattress from getting too hot during the night. It also has a "cool-to-the-touch" cover that helps in this department, as well.
As someone who sleeps hot, I almost always find myself sweating when I sleep on memory foam, but I didn't have any problems on the Zinus mattress. In fact, I found that I stayed cooler during the night than I did with our previous mattress, the DreamCloud Hybrid Mattress. The Zinus didn't seem to retain any heat, even on warmer nights, and I would definitely recommend it for hot sleepers.
Motion Isolation
Memory foam is known for its superior motion isolation, and this mattress didn't disappoint. During the night, I was never disturbed by my partner or dog moving around. There were even several nights when he came to bed later than me and was able to climb in without jostling me awake.
We also did a test with a glass of water to see how well the mattress minimizes motion transfer. When the glass was on one side of the mattress, I was able to walk around and even jump on the other side without tipping over the water.
Edge Support: My partner and I share our bed with our golden retriever, who tends to be a bit of a mattress hog. On more than one occasion, I woke up in the middle of the night to find that she had pushed me onto the very edge of the mattress, but I never felt like I was going to get dumped onto the floor. The edge support is quite good for a memory foam mattress type – though not as supportive as an innerspring mattress –and you can even sit on the edge without sinking too much or sliding down.
Construction and design
The Zinus Cooling Gel Mattress is available in four different thicknesses, including 8, 10, 12, and 14 inches. (We tested the 12-inch option.) The brand doesn't really explain the difference between the thinner and thicker models, but generally speaking, thicker mattresses offer more cushioning, last longer, and are better suited for heavy individuals.
No matter which thickness you choose, the Zinus mattress is made up of three types of material. The base is a high-density foam that provides structure, edge support, and long-term durability – the thicker mattresses have a larger base layer. The middle section is made from the brand's "Comfort Foam" that provides support while allowing you to sink into the mattress a bit. Finally, the top layer is the gel-infused memory foam, which offers contoured support while regulating your body temperature. The whole thing is then wrapped in a knitted jacquard cooling fabric, which is made from a mixture of polyester and polyethylene.
It's worth noting that Zinus uses fiberglass in its mattresses as a fire retardant. This material, which is often used as wall insulation, can be harmful if you're directly exposed to it. While the brand has released a statement saying it's moving away from this material, the mattress we tested did still have a care tag stating that removal of the cover may expose you to glass fibers, leading us to believe the material is still being used.
Ordering, delivery, and warranty
The Zinus Cooling Gel Mattress is only available directly from the brand's website. While the brand does sell mattresses on Amazon, this particular model isn't available through the online retailer at this time. The brand offers free shipping, and you can expect your purchase to arrive in 5-12 business days. The mattress will be delivered to your doorstep in a large box, which you must unpack yourself.
As is standard with most mattresses-in-a-box, Zinus offers a 100-night sleep trial on its mattresses. If you're not happy with your mattress within 100 days after delivery, you can return it for a refund. The website doesn't specifically say how these returns are handled, most brands allow you to donate mattresses to a charity and provide them with proof of your donation.
In addition to its 100-night trial, the Zinus mattress comes with a 10-year limited warranty, but there's a lot of fine print involved. For the warranty to be applicable, you'll need to provide proof of purchase as the original buyer, and the mattress can't have its outer cover or tags removed. There are also a variety of "improper uses" that will void your warranty, including:
If you use a heating pad or electric blanket on the mattress.
If you have the mattress on an "improper" bed frame or base.
If the mattress has been physically damaged in any way, whether on purpose or by accident.
If you don't use a mattress protector.
How does the Zinus Cooling Gel Mattress rate online?
The Zinus Cooling Gel Mattress currently has more than 850 reviews on the brand's website, with an average rating of 4.1. Among the positive reviews, many people comment on the mattress's soft yet supportive feel, and several say they had good experience with the brand's customer service, as well.
On the other hand, there are quite a few negative reviews that say the mattress didn't fully expand after being unboxed and needed to be replaced. Other common complaints include that the mattress isn't as thick as advertised and that the memory foam loses its ability to bounce back after a year or so. We'll update this review to see if these comments are true.
Is the Zinus Cooling Gel Mattress worth the spend?
There are good and bad aspects to the Zinus Cooling Gel Mattress. While it took a few days to expand and almost a week to soften up, I did think it was quite comfortable to sleep on, providing a good balance of comfort and support for a variety of sleep positions. It also does a great job regulating heat, especially when compared to other memory foam mattresses, making it a good choice for hot sleepers. Plus, the mattress is reasonably priced and comes in four different thicknesses to suit your needs.
However, the mattress is actually a bit oversized, making it a struggle to get sheets on, and it was incredibly uncomfortable for the first week. I'm also wary that the brand still uses fiberglass inside its mattresses, and there are quite a few reviewers who say the mattress loses its shape after a year or so. Zinus may be behind the game a little where most mattress brands now have certifications and standards that ensure their mattresses are free from harmful chemicals and substances.
Overall, I think this mattress is a worthwhile consideration if you're shopping on a budget. It likely won't last for as long as other more expensive mattresses, but it does provide a comfortable, cool night's rest, especially for hot sleepers.
Where to buy the Zinus Cooling Gel memory foam mattress
About our reviewer
Camryn's sleep stats
Sleep position: Side
Insomnia: No
Sleep problems: Hot sleeper
Average sleep time: 7-8 hours/night
Camryn Rabideau's review of the Zinus Cooling Gel Mattress is based on her first-hand experience with the product, which was provided by the brand free of charge. She and her partner, along with their dog, slept on the mattress for over a month before writing this review. She plans to continue sleeping on this mattress to further evaluate claims from customers regarding the mattress loosing
Contributing Reviews Editor
Camryn Rabideau is a writer and product reviewer specializing in home, kitchen, and pet products. In her five years as a product tester, she's tested hundreds of items first-hand, including many, many kitchen appliances for Homes & Gardens. Camryn does her product testing from her small homestead in beautiful Rhode Island.