Best couch 2023: expert-selected sofas, including sectional, chaise, and curved couches
Find the best couch for you, with our guide of highly-rated sofa models from top brands, chosen by an expert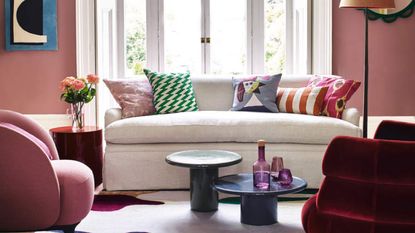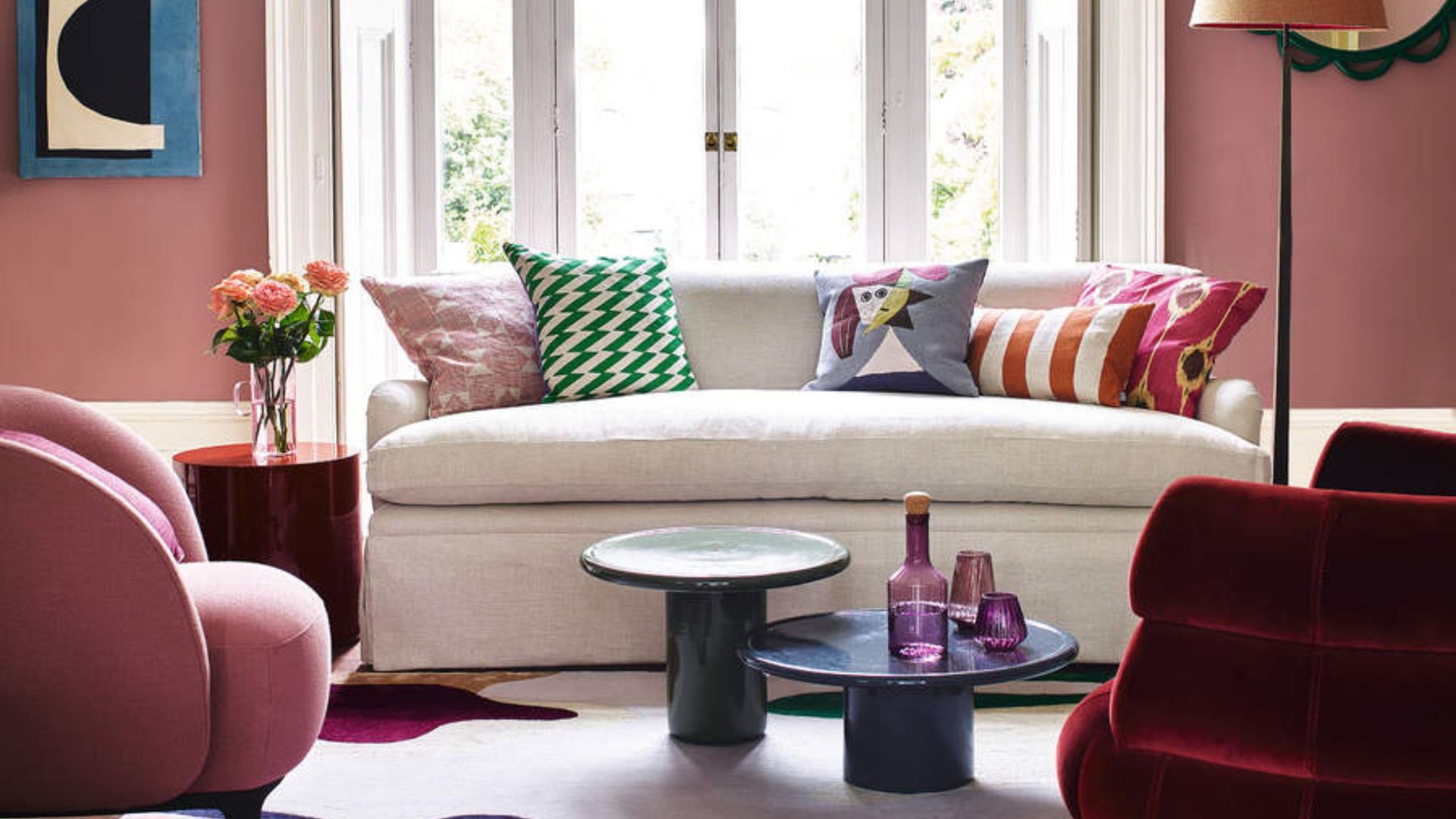 (Image credit: Studio )
Finding the best couch for you, and your home, can transform how comfortable you feel and the look of your space. The focal point of a living room and arguably the most used area of a house, a couch has to look good and provide the perfect seating for you to relax, unwind, and lounge.
A couch is one of the biggest and most important pieces of furniture you'll buy for a home. That's why, the type, and style you choose, matters. With so many shapes, sizes, colors, and fabrics to select from, the sofa-buying process can be quite overwhelming. And a sofa can quickly become an expensive source of regret if you get it wrong.
To ensure your next couch purchase is perfect, we've done the legwork for you. With our team of interior and shopping experts, these are the best couches you can get on the market right now. From sectionals and modular to love seats and sleeper sofas, you'll be able to find the seating that suits you. We know that getting a couch is somewhat subjective, so we've sourced seats for spaces big, and small, in classic and contemporary designs, with a range of comfort levels.
Not sure where to start? There is plenty of buying advice at the end, including how to choose the right couch for you, depending on size, style, and budget, and how to measure up your space ready for your brand new piece of furniture.
The best couches in 2023
You can trust Homes & Gardens. Our expert reviewers spend hours testing and comparing the latest products, helping you choose the best for you. Find out more about how we test.
Best couch overall
1. Arhaus Paxton Sofa
Best couch overall
Specifications
Height: 38"
Width options: 70", 82", 100"
Depth options: 39", 43"
Upholstery options: 500+
Coordinating furniture: Lounge chair, swivel chair, sectional, chaise, ottoman
Reasons to buy
+
Perfect for a period property
+
Range of customizable features
+
Comfortable down, feather and polyfiber seat cushions and memory foam backrest
+
Lots of coordinating furniture
Reasons to avoid
-
If the traditional design isn't for you
The perfect couch for a period property, or for adding character to a contemporary home, the classic Paxton Sofa from Arhaus is designed with a refined silhouette featuring elegant curved lines, English rolled arms with pleat detail, and gently tapered feet. Frames are built from solid hardwood certified by the Sustainable Forestry Initiative.
Available in six ready-to-ship tonal weaves, there are also over 500 custom upholstery options (including sustainable fabrics) to choose from, making it simple to find the exact shade and texture to match your interior decor. The couch also comes in a range of widths, and depths to ensure the perfect fit and feel.
As for comfort, the sofa base has a firm yet flexible 'no-sag' support system topped with seat cushions filled with a core of eco-friendly foam and flexible coils, and then wrapped in an outer layer of down, feather, and poly fiber. We love that this offers both plenty of sink factor and enough bounce to combat too much cushion plumping. Backrests aren't forgotten either, with flexible webbing support filled with resilient memory foam cushioning.
Best sustainable sofa
2. HAY Arbour 3-Seater Eco Sofa
Best sustainable couch
Specifications
Height: 29.5"
Width options: 87"
Depth options: 34"
Upholstery options: 20+
Coordinating furniture: 2-seater sofa, club sofa, club armchair
Reasons to buy
+
Nordic Swan Ecolabel
+
Textiles certified STANDARD 100 by OEKO-TEX®
+
Choice of solid FSC-certified oak, walnut, or beech frame
+
Comfortable feather and foam cushions
+
Can be repaired and have parts replaced
Reasons to avoid
-
Less upholstery choice than other options
-
More compact design compared to others
Denmark's first Nordic Swan Ecolabel sofa, the Arbour Eco has an environmentally friendly design at its heart. And, there is no compromise on comfort, as feather and foam cushions and web suspension provide plenty of slouch factor. We love Arbour's sustainable and simple design and how it can look perfectly timeless and elegant in a range of settings.
A collaboration between Daniel Rybakken and Andreas Engesvik for the Scandinavian brand Hay, the design began by purposely throwing out the 'rules' of conventional sofa building, and stripping the concept back to its bare essentials. The result is an honest and simple design that allows the individual seating components to shine through in the build. It features a wooden frame and upholstered cushions as independent solutions; all components are repairable or replaceable to prolong the longevity of the sofa as a whole.
This approach means the sofa can achieve STANDARD 100 OEKO-TEX® certification – unusual in a sofa build – which ensures textile products emit no harmful chemicals, and that all materials can be sourced sustainably, with the beautiful oak, walnut or beech timber frame options harvested from FSC-certified forests.
Best sectional couch
3. Floyd The Sectional
Best sectional couch
Specifications
Height: 27.4"
Width options: differ by sectional unit
Depth options: 36.5"
Upholstery options: 20
Coordinating furniture: Ottoman, sectional pillows
Reasons to buy
+
Configure your ideal layout with modular seat units - can adapt and grow over time
+
Lots of pre-configurations available
+
Sleek, modern design
Reasons to avoid
-
Upright, chunky design, not as soft as others
-
Not as many upholstery options as others
A sectional sofa is a great option for a larger living room, with modular seat units allowing you to tailor the couch configuration to best suit your seating needs. This sectional from Floyd has everything you need from a modern, modular design. We love the chunky, streamlined design and the cozy, deep seats, allowing you to properly sit back and relax. The Sectional is available in a range of different fabrics and colors, allowing you to tailor the piece to your exact style and needs. This isn't a sectional you sink into when you sit, but the multi-density foam has been crafted from durability and optimum comfort and support.
You can add as many sections as required to create the right size sofa for your living space. If you have an open-plan layout, for example, this seating will help to zone a larger area and create a pocket of more intimate seating – especially if you throw a corner section or two to create an L or U-shaped 'room within a room'. There aren't as many upholstery options as others on this list, but we think the range on offer is sufficient.
Best couch for small spaces
4. &Tradition Cloud LN2 sofa
Best couch for small spaces
Specifications
Height: 29.5"
Width options: 66", 87"
Depth options: 33"
Upholstery options: 100+
Coordinating furniture: Lounge chair
Reasons to buy
+
Contemporary, stylish design
+
Comfortable cocooning seat cushions
+
High linear legs make a small room feel larger
+
Design is great for central placement
Reasons to avoid
-
Limited range of coordinating furniture
-
If you'd prefer something more classic
Paying homage to Denmark's long-standing design heritage, Danish design house &Tradition aims to bridge old and new by creating furniture and interior objects with timeless appeal. The Cloud LN2 blends the pared-back functionality of Scandinavian design with the exuberant luxury of designer Luca Niichetto's Italian heritage.
A simple linear black metal base is contrasted with plush pillows which form the seat, backrest, and armrests. A slim curved panel wraps around the sides and rear of the sofa to emphasize a cocoon-like comfort. As attractive at the back, as it is from the front, this sofa is great for centralizing a space. Available in two sofa widths – plus a lounge chair – (we'd perhaps like more options here) we love the elegant low profile. The high linear legs and raised seat base also make the furniture best for smaller living spaces. If you have a large area to fill, you'll find our best large couch further down.
Best affordable couch
5. Dulcimer Petite Chesterfield Sofa
Best affordable couch
Specifications
Height: 30.5"
Width options: 91"
Depth options: 36.5"
Upholstery options: 7
Coordinating furniture: Lounge chair
Reasons to buy
+
Affordable price
+
Backrest adds decorative detail
+
Multiple colors available
+
Timeless design
Reasons to avoid
-
Limited upholstery options
-
Too small for large spaces
Most couches can be expensive, with higher-quality upholstery often bumping the price. This stylish, yet timeless sofa from Anthropologie is one of the best value-for-money chairs we've seen. It looks luxurious, but costs just over $1000 (which is over half the price of some of the other best couches on the market).
A velvet sofa is a great way to bring some grandeur to a room, with the fabric's sumptuous pile and soft sheen adding luxurious luster to an interior. This sofa proves you don't need a grand budget to achieve a high-end look. There is a more limited color palette and fabric options on this lower-priced model, but you're sure to love one. If velvet isn't your thing, it's also available in two other linens – for effortless luxury.
Considering the price point, this two-seater couch doesn't scrimp on the design details either, with the eye-catching scalloped backrest and rolled English arms. Perfect for furnishing a vacation home or for those who have moved into their first apartment, the luxe-look piece makes for some great entry-level seating.
Best curved couch
6. Gubi Stay Sofa
Best curved couch
Specifications
Height: 31"
Width options: 75"
Depth options: 37"
Upholstery options: 2 (more available on request)
Coordinating furniture: Lounge chair
Reasons to buy
+
Statement design
+
On-trend curved shape
+
Matching lounge chair
Reasons to avoid
-
Requires more scale planning than a 'traditional' sofa shape
-
High price point
The appeal of the curved sofa shows no signs of slowing, and with a silhouette that both cocoons and lends a sense of voluptuous decadence to a room, it's easy to see why curvaceous seating has become less of a trend and more of a design staple.
Designed to emulate 'a continuous pencil stroke wrapping a solid texture', the Gubi's Stay sofa, has become somewhat of a sculptural icon. We think the design is best upholstered in a luxurious velvet that catches the light and enhances the curves. It is perfect for an open-plan room where it can be appreciated from all angles, although the semi-circular form can also work well placed in a corner where it will subvert the usual tendency to push a sofa back against a wall.
It is more expensive than most, but this is only due to its well-thought-out design. And it's lack of upholster variety only plays dividends to its timeless look that will stop this curved couch from ever going out of style.
Best leather couch
7. Arhaus Madrone leather sofa
Best leather couch
Specifications
Height: 26"
Width options: 100"
Depth options: 43"
Upholstery options: 2
Coordinating furniture: Lounge chair, sectional
Reasons to buy
+
A contemporary twist on the classic leather sofa
+
Matte aniline-dyed leather in two great shades
+
A spacious sofa that doesn't feel bulky
+
Durable design
Reasons to avoid
-
Not many upholstery options
-
Limited coordinating furniture
A refreshing alternative to the traditional 'gentleman's club' style of the leather couch, the Madrone leather sofa combines timeless upholstery with a contemporary low-profile frame. Despite its generous size, the track arms that run in line with the backrest create a simple and minimalist silhouette and the sofa's solid wood legs are inset, making the sofa appear to float above the ground; all great design tricks to eliminate bulk and create a spacious sofa that works well in almost any size of the room.
Add to that deep seating accented by subtle piping and aniline-dyed leather with a rich, matte surface and super soft feel, and you have a sofa that will age well in all senses of the word. There are only two shades of leather on offer – a golden tan and dark grey-brown – but both are exceptionally versatile shades, with the natural details in the leather's surface, uneven pebbling, and subtle color variations adding a unique beauty to each piece.
Best big couch
8. Maker & Son Song Sofa
Biggest comfy couch
Specifications
Height: 30"
Width options: 88", 123", 158"
Depth options: 41"
Upholstery options: 60+
Coordinating furniture: Chaise, loveseat, loveseat chaise, chaise sofa
Reasons to buy
+
Several generous widths available
+
Comfortable feather, down, and natural latex cushions
+
Good range of upholstery options
+
Lots of coordinating furniture
Reasons to avoid
-
Not suitable for small spaces
-
Expensive
For the ultimate in laidback sofa surfing, Maker & Son's humungous and comfort-focused Song sofa may be hard to beat. Available in three spacious size options, from the generous 88" width to the yacht-sized 158", this is a couch built for oversized lounging – although there is also a loveseat option suitable for a smaller space.
We think a sofa built for relaxing looks best in a relaxed fabric, and there are over twenty linens on offer. Add to that a selection of cotton, velvets, and corduroys, plus three blue and white denim options and you're spoilt for choice. All of the covers are loose fit, making it simple to update the look or replace well-loved couch upholstery in a far more sustainable way than replacing the entire couch.
But this sofa is about comfort. As well as being bed-sized, the seat and back cushions also contain two 'duvets' – designed to be as comfortable as premium bedding – filled with a mixture of ethically sourced feathers and down. Between these 'duvets' sits a natural latex core which helps the cushions to keep their shape and makes for less plumping over time; the perfect place to kick back and wind down.
Best velvet sofa
9. Lulu and Georgia The Fabienne Sofa
Best velvet sofa: elegant, vintage velvet style
Specifications
Height: 34"
Width options: 90"
Depth options: 40"
Upholstery options: 4
Coordinating furniture: Accent chair, sectional sofa, ottoman
Reasons to buy
+
Beautiful velvet upholstery
+
Blend of the traditional and modern
+
Elegant detailing
Reasons to avoid
-
Limited upholstery options
-
Difficult to keep clean
-
Small range of coordinating furniture
There is something so luxurious about a velvet sofa. One of the top-selling upholstery choices for seating over the last few years, velvet can not only enhance a feeling of coziness and comfort, but it can look utterly beautiful and inviting, making a real statement in a room.
The Fabienne Sofa by Lulu and Georgia smartly unites a traditional, vintage look with plush modern comfort. With a sleek silhouette, marked by the streamlined frame, cozy, soft cushions, and eye-catching, ornate-shaped metal legs (with wheels for ease of movement), all elements work as one to create a stylish and sophisticated design. We love how this sofa pays homage to a classic furniture style but still prioritizes the importance of relaxing comfort.
If you already know you're after a velvet couch, this is the one to go for in terms of quality, comfort, and price. It's ideal for small rooms too, as there isn't a lot of matching furniture to fill a large living space. Live in an apartment, or rent your home and not able to paint the walls or decorate as much as you'd like? This velvet beauty will act as the statement centerpiece your place needs.
Best mid-century couch
10. Burrow Nomad Sofa
Best mid-century sofa
Specifications
Height: 33"
Width options: 85"
Depth options: 35"-61"
Upholstery options: 5 + velvet & leather
Coordinating furniture: Sectional, king, ottoman, corner, loveseat, chaise options, 2 seater-8 seater
Reasons to buy
+
Timeless mid-century modern style
+
Customizable options (fabric, leg finish, arm style, cushions)
+
Large family of coordinating furniture
+
Built in USB charger
Reasons to avoid
-
Limited upholstery choice
-
More upright design
-
If mid-century isn't your style
An iconic era of influential design, the term 'mid-century' refers to a style of products that were designed during the middle of the twentieth century. The Nomad collection by Burrow is a beautiful example of adaptable, mid-century design, ideal for the modern home. We love the large range of configurations available at Burrow, with the Block Nomad Sofa Sectional being our favorite.
This mid-century sofa matches traditional mid-century furniture design, defined by a streamlined frame, square armrests, wooden legs, and rectangular seat cushions, establishing a clean and more formal look – this style of sofa has proved increasingly popular in homes of all ages and styles over the last few years. The sofa has an elegant yet uncomplicated look and provides a supportive and relaxing seating experience.
The design is only available in a small selection of colorways but is very customizable. It also comes with a USB charger – over time, we're sure this will become essential in sofa design.
How we selected the best couch
We try to test every product we can get out hands-on, to give you an informed, real-life review of our experience. When it comes to larger home items, trying out and testing them takes a different approach. While these couches were too large for us to receive samples, our choices of the best are informed by our teams' expert shopping skills and customer understanding. We chose these couches based on style, comfort, and value for money. The best couches will go through criteria. We evaluate the material, size, customizable options, and cost, and compare these against customer reviews and online ratings. And thanks to our dedicated interiors team covering all the latest developments in design, you can be sure that we're on top of 2023's latest trends.
For further information about how we conduct our reviews and for our product-testing process explained, explore how we test on Homes & Gardens.
How to choose the right couch for you
Consider style
Beauty is, of course, in the eye of the beholder, but there are a few useful tips you can bear in mind to make sure you choose the best style of sofa for a particular interior.
Sofa legs: The legs of a sofa can have a big impact on its overall appearance. Large-scale, low-to-the-ground sofas that have no visible legs to speak of are best for large or open-plan rooms where a bulkier design will have a grounding effect, helping to anchor the seating scheme within the larger space. If you're looking at how to buy the right couch for a small living room, you should consider a leggy design where the sofa base is lifted clear of the floor. This will allow the eye to travel under the sofa and create a feeling of spaciousness.
Upholstery: Unless you're buying a ready-made model, you will usually find a huge selection of fabrics on offer, and each can subtly alter the way a sofa looks and even feels – fabrics with more drape potentially create a softer, more squishy sofa seat, whereas thicker less flexible materials creating more resistance and a firmer feel. Velvets will add a smart, luxe feel, slubby linens can create a relaxed vibe, and hardwearing and stain-resistant cotton mixes can be a practical addition to a busy family home. Sofas that offer loose covers can also be a sustainable solution. You can update upholstery as and when needed, ensuring your sofa has ultimate longevity.
2. Size
Consider size
It may sound obvious, but the size of both the destination room and the sofa itself are two of the most important aspects to consider when selecting a couch.
The two-thirds rule: One sofa scaling secret to use – especially if your sofa will be pushed back against a wall – is the two-thirds rule. This means opting for a sofa width that is no more than two-thirds the width of the wall behind it. If you have enough space to play with that you can opt for a sofa half the width of the wall behind then this will increase the feelings of spaciousness further, and allow room for useful side tables and/or floor lamps at either end.
If you're working with a small living room then you need a design that doesn't overwhelm the room, and although in a large room, you may think the sofa world is your oyster, you still need to bear in mind proportions; a large room requires a sofa with enough impact that it doesn't become lost within a scheme.
If you have an open-plan layout then a chaise or a corner sofa can be a useful zoning tool. In this case, it's important not to go too small or the seating will appear lost. Modular sofas, that allow you to extend beyond the remit of the usual three-seater width, can be a good choice, with the benefit that individual sections can be combined to create U or L-shaped seating configurations. Grouping seating on or around a large rug will help to ground the relaxation area and create a more intimate 'zone' within a larger space.
3. Budget
Consider budget
Always have a budget in mind when looking to buy a couch. Of course, the general rule is the bigger the couch, the more expensive it will be. But depending on material, color and even style choice, there could be a few exceptions. Either way, you should consider how much you have to spend. Couches can cost a lot, and the bigger the budget, the better, especially if you're after a high-quality design that will last you for years to come.
How to measure up for a couch
All retailers should be able to give you access to dimensions. If they're not clearly listed on a website, make sure to ask.
We all know the rule to measure twice, and cut once. But beyond just measuring, being able to envisage the floor space that a sofa will take up can be particularly helpful in getting a room layout right.
Use masking tape on the floor and wall to mark out the sofa's dimensions – newspaper can also be useful to give a more 'solid' feel – and remember to include height and depth in your marking out. Height is a particularly important dimension to consider if a sofa will be placed under a window ledge or below a dado rail, whilst depth will allow you to check how far the sofa will protrude into the room. You'll want to ensure there is plenty of room to walk around the couch comfortably, and that once a coffee table or side tables are added things don't feel too cramped.
And don't forget access measurements. Your chosen sofa might fit perfectly within its destination room, but it's likely it will have to travel through the rest of the house – via potentially narrow doorways, right-angled halls, or up twisting flights of stairs – to get there. If your access is tricky, don't think that means you have to plump for the smallest two-seater you can find. A modular sofa is a great option for adding spacious seating to difficult rooms, and if you're furnishing the third floor or above, the new generation of sofa-in-a-box that arrive flat-packed has come a long way in terms of style. Manufacturers often also offer features like removable legs and arms that can help with maneuvering into tricky spaces.
FAQs
What is the most comfortable couch?
Sofa sitters tend to fall into two main camps; those that prefer to sit upright with their feet planted on the floor, and those who prefer to sprawl, curl up, or recline. Finding the most comfortable sofa will depend on which of the two seating styles you are most inclined towards and then finding a sofa that suits your sitting style.
Those who prefer to sit upright will likely find a sofa with a shallower seat depth the most comfortable. This allows you to sit up straighter whilst your feet remain on the floor, rather than a deeper seat which will tip you back into a more reclined posture. Finding a supportive backrest is also more important for upright sitters. Look for models where the sofa frame has a high backrest, rather than just relying on a high back cushion for support, and you might prefer a higher armrest.
If you like to curl up or lay down, then you're likely to be able to opt for a lower profile design with a more generous seat depth. You might want to consider arm height too and opt for a lower arm that can double as a headrest when sprawled out.
What's the best material for sofa cushions?
Sofa cushion construction can also affect comfort levels and will be a consideration for vegan shoppers.
A pure foam cushion generally offers a fairly firm sitting experience but has the benefit of springing back into shape after being sat on. Alternatively, feather cushions can provide a plumper seat, but tend to settle over time so may require regular plumping. To combine the best of both worlds, many sofa manufacturers now offer foam cushion cores that are wrapped in a layer of soft feathers – providing comfort and retaining the sofa shape.
Which is more durable, a leather or fabric sofa?
Leather sofas tend to be more durable and long-lasting than fabric sofas.
Leather is an inherently strong, natural material, and one of the most durable and luxurious materials to use for upholstery. It can be easily cleaned and (with the right care) can remain in excellent condition for years and years; ideal for a sofa as it withstands the wear and tear of everyday life. However, they can be the more expensive option compared to fabric designs.
Fabric sofas tend to be more cozy and soft and come in a much larger palette of colors and collections of fabrics. If you're set on choosing a fabric sofa but still require a durable material, wool can be a great choice. Resilient, durable, and sustainable, wool has a natural resistance to stains (ideal for a sofa which is always a central spillage spot) as well as being naturally flame retardant.
What's the difference between a couch and a sofa?
In everyday language, there isn't a difference. You'll notice that we use them interchangeably in this article, and when you shop around online or in stores you'll see that there tends not to be a difference. The technical difference is that sofas have arms, and couches do not. However, few people observe this. Historically, 'sofa' was considered a little fancier than 'couch', but this distinction is fading away.
---
Buying yourself a brand-new couch can be very exciting – especially if interiors are your thing. It's important though, to keep the practicalities in mind. Knowing how to clean a couch correctly, will help you consider the best material for your household, and understanding how size and scale can make or break how good your living room looks is key to your purchasing decision.
Amy's eye for color, form, and composition was honed in the design studio, creating surface patterns for the interiors industry. Here she developed her knowledge of key design principles and gained a deeper understanding of how a space can influence our sense of wellbeing.
She covers all things furniture and decor for Homes & Gardens, Livingetc, Ideal Home and Gardeningetc, from creating expert guides on helping you find the perfect couch to the best in outdoor furniture and accessories.
Amy's own style is considered, contemporary and timeless, with a strong interest in contemporary craft and homewares that champion collaboration between traditional makers and innovative technologies. A belief that design must exist in balance with the natural world fuels her interest in exploring sustainable, circular, and regenerative design processes and underpins her passion for natural materials and responsible craftsmanship.