7 sofa scaling secrets design experts want you to know – to get your sofa choice right first time
Likely the principal feature of the living room, a sofa's dimensions and other qualities need careful consideration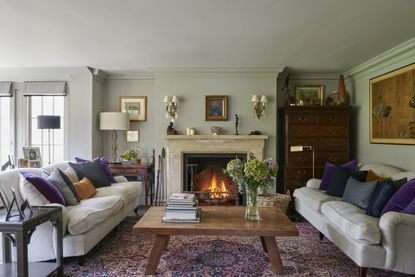 (Image credit: Future / Johnathan Gooch)
Correct sofa scaling is an imperative for a successful interior design, along with selecting its shape and color. After all, this piece of furniture is the main feature of most social spaces – which makes living room seating ideas all important.
'Size takes precedence as it is crucial for the perception of a room volume to choose the most appropriate dimensions,' says BIID registered interior designer Hedayat of Jam By Hedayat.
'We make sure that any piece of furniture has enough circulation around it as well as space, so that it does not dwarf any design details or features in a room. A sofa that is too large will engulf the room disproportionately and one that is too small will not serve its function.'
Below, we list the practical design rules for using scale in interior design along with expert advice from professional interior designers.
1. Consider the two thirds rule
A sofa that's the full length of the wall in front of which it is positioned could prove overbearing in a room scheme. But it's also the case that a sofa can look too small.
One approach to getting the right proportions is to aim for a sofa that's about two-thirds of the wall length.
If you're using this tactic, bear in mind that generally sofas might be around 72, 84 or 96 inches (UK equivalents might be around 175, 210 and 240cm). Accordingly, two-thirds of the wall length in question might fall between two standard sizes. If that's the case in your room, there's the option to go a little above two-thirds of the wall length with the larger sofa size in order to seat more people.
Alternatively, choose the best couch for you that's less than two-thirds of the wall's length if the extra seating space isn't required. Either way, there is room to adjust and an out-of-proportion sofa won't be the result.
Opting for a bespoke sofa instead? You can commission precisely the length of design you prefer.
It is possible to choose a smaller sofa, however, perhaps influenced by the pieces of furniture nearby. 'When scaling a sofa to a room as a rule of thumb we tend to make the sofa half the size of the wall it is going on to allow the space around it to breathe and also to place side tables with lamps on either side,' says interior designer Bee Osborn of Studio Osborn.
2. Take sofa depth into account
Be aware of a sofa's depth in addition to its length. The largest standard size sofa in a style that gives it a depth of 40 inches (around 101cm) might prove overly imposing without a generous room to occupy.
'Sizing down to a sofa with a smaller length but the same style isn't the answer if the sofa takes up too much space in this dimension because the seat depth will remain the same. Instead, consider a different shape; more traditional and upright as opposed to modern and slouchy could be the answer,' advises Homes & Gardens Editor in Chief Lucy Searle.
3. Think purpose when deciding on sofa size
While the dimensions of the room are an essential factor when choosing the right sofa, how the room is used will also influence which sofa size is best.
'In a TV, cinema or family room where family don't mind sitting together we frequently use a big squishy corner sofa, often with a footstool which can be moved along for whoever wants to put their feet up and lounge or it can be moved aside,' says BIID registered interior designer Amanda Meade.
When a room is used largely for entertaining visitors, two sofas facing one another can prove more sociable than one large version that puts sitters in a line, and the sofas will accordingly need sizing down with adequate space between and around them.
4. Select a sectional
Its L-shape means an additional dimension of a sectional needs to be considered. If the sectional has a chaise, you might want to plan on taking up no more than half of the length of the wall with which it is parallel.
A sectional will often work well as a room divider. 'A large L-shaped sofa is a great choice for an open-plan space as it helps to delineate the sitting room area from the dining area or kitchen,' says Emma Sims-Hilditch of Sims Hilditch
But a sectional can also be a fabulous choice for a small room because it's more space efficient than a sofa plus armchair combination. In this case, choose one of dimensions that follow the perimeter of the room.
5. Factor in the sofa's shape
The shape of the sofa is also a key consideration. If the room has a low ceiling, opt for a sofa with a lower back to keep the design in proportion to the room's height. A design with a low back can also create the illusion of extra space below more usual ceiling heights.
How the living room is used can also be important. For a room that's a library or den, you might want to opt for a taller sofa. 'The higher backed sofa gives a feeling of a gentleman's club,' says Amanda Meade.
A sofa's lines may be curved or angular. Depending on the other furniture choices in the room, the former may be preferable. 'We like to use sofas with curved details in rooms to break too much angularity and allow for some softness,' says Hedayat of Jam By Hedayat.
6. Pay attention to a sofa's arms
As well as the overall form, or shape, of the sofa, focus on its arms. 'We consider the height of the arms and the reach to the side for side tables,' says Amanda Meade. 'Bulky arms can often obscure the flow in a room.'
Pay particular attention to how the sofa's arms will affect sight lines through the space. They shouldn't block the view of a window nor another of the room's features.
7. Be aware of the impact of color
The color you choose for the sofa will influence how commanding it appears in the room, so consider its hue in these terms as well as thinking about it as part of the space's overall color scheme.
'For this space (see above), I wanted to maximize seating without having a sofa that dominated the space,' says BIID registered interior designer Caitlin Miller. 'I ensured the sofa filled almost all of the back wall, while leaving space for a floor lamp and side table – which is important to bring cosiness to the arrangement and provide a location for drinks or a book while snuggled up.
The sofa wraps in front of the bay window allowing a sofa-back console that provides a great location for low level lighting. I left the space in front of the fireplace clear to keep the space light and uncluttered.
'Pale grey was a perfect color for this space to continue the light, airy feel while contrasting with the rich, warm woods in the floor and coffee table.'
For a den, it might be desirable to choose a sofa color that's bolder. 'A large cozy sofa adorned with cushions can be a statement feature in a room, particularly if it is upholstered in a striking color like blue,' says Emma Sims-Hilditch. 'If the room is designed to be a comfortable space for relaxing or enjoying a film with the family then it stands to reason that the sofa should be a prominent feature of the room.'
Sign up to the Homes & Gardens newsletter
Decor Ideas. Project Inspiration. Expert Advice. Delivered to your inbox.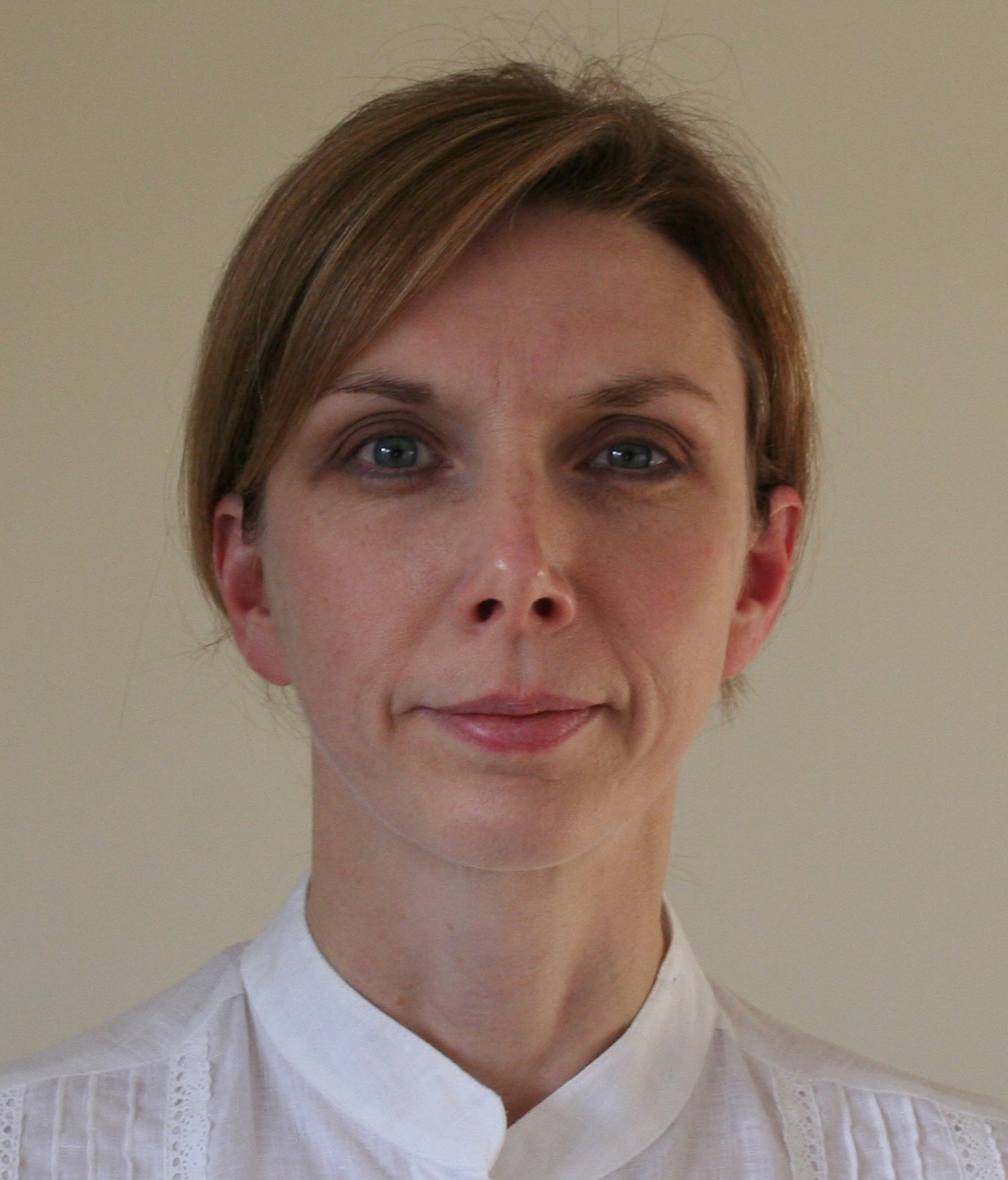 Sarah is a freelance journalist and editor. Previously executive editor of Ideal Home, she's specialized in interiors, property and gardens for over 20 years, and covers interior design, house design, gardens, and cleaning and organizing a home for H&G. She's written for websites, including Houzz, Channel 4's flagship website, 4Homes, and Future's T3; national newspapers, including The Guardian; and magazines including Future's Country Homes & Interiors, Homebuilding & Renovating, Period Living, and Style at Home, as well as House Beautiful, Good Homes, Grand Designs, Homes & Antiques, LandLove and The English Home among others. It's no big surprise that she likes to put what she writes about into practice, and is a serial house renovator.