I'm a sleep editor and I tested the Earthfoam mattress topper: it ticks all the boxes
For the eco-conscious who want an improved sleep surface, the Earthfoam mattress topper provides the perfect balance between comfort and support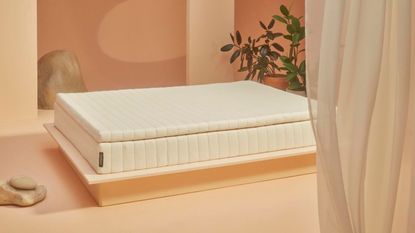 (Image credit: Earthfoam)
If you don't like memory foam, this eco-friendly alternative is more supportive. Having compared it directly with a soft memory foam topper, the Earthfoam mattress topper is much better on my back and on the earth – I'll never go back to traditional foam
Reasons to buy
+

Great for all sleep types

+

Supportive, yet soft

+

Impressive eco-certifications

+

Reasonable price
Reasons to avoid
-

Sleeps warm

-

Only one thickness option

-

Spot clean only
You can trust Homes & Gardens. Our expert reviewers spend hours testing and comparing the latest products, helping you choose the best for you. Find out more about how we test.
Sign up to the Homes & Gardens newsletter
Decor Ideas. Project Inspiration. Expert Advice. Delivered to your inbox.
Thank you for signing up to Homes & Gardens. You will receive a verification email shortly.
There was a problem. Please refresh the page and try again.
I've never liked the feeling of traditional memory foam. There's something about the squishy sink-in feeling I find uncomfortable and knowing how ungreen the material is hasn't been a great selling point. But as a side sleeper, I've been struggling with joint pain and knew I'd benefit from something soft, yet supportive to cushion my joints. Enter: the Earthfoam mattress topper.
Launched to provide an eco-friendly alternative to memory foam, Earthfoam is made of natural rubber, organic wool, and soft organic cotton. At 2 inches thick, it offers an extra layer of softness to any mattress. While it's very similar in composition to memory foam, it has more bounce and less depth. This means it has a more responsive design that supports your spine as you sleep.
Prior to testing the Earthfoam mattress topper, I'd been using a thicker 5-inch topper made from shredded memory foam. Comparing directly, I find the Earthfoam significantly more supportive. In fact, as H&G's sleep editor, I'm more than impressed with the Earthfoam mattress topper – and think it's one of the best mattress toppers I've personally tested.
Earthfoam is said to outlive some of the best mattresses. However, if you're in need of a mattress topper to prolong the life of your current bed, I'd suggest something thicker.
Louise Oliphant is eCommerce Editor and sleep specialist at Homes & Gardens, here to help you wind down well. Previously covering sleep and wellness content (as well as the occasional organizational buy) at Real Homes, Louise has tried, tested, and reviewed some of the top buys for your bedroom.
With an MA in International Journalism and PR experience working for a luxury homeware brand, Louise brings bags of bedding expertise and enjoys nothing more than helping readers find solutions and sleep products that best suit their needs.
Who will the Earthfoam mattress topper suit?
All sleep styles: Typically, side and front sleepers will need something firmer to keep their spine aligned, and back sleepers can cope with something a little softer. The Earthfoam mattress topper offers the perfect balance between support and softness. Whether someone finds the responsive bounce of Earthfoam comfortable will generally be down to personal preference.
If you suffer from joint pain: If you find yourself waking up with achy knees and hips (most commonly in side sleepers), the Earthfoam mattress topper will help relieve any pressure as you sleep. A mattress too firm can contribute to joint pain, but too soft and you lose the support needed to keep you comfortable. If you know you like a firmer surface but need that pillow-top softness to relieve any pressure on your joints, this mattress topper guarantees a great night's sleep.
The eco-conscious: For someone who's trying to shop sustainably, buying a new mattress or topper can be tricky – there aren't many green options when it comes to these big-ticket items. Earthfoam is designed with the environment in mind. Made from fully organic materials sourced sustainably from independent farmers, it's one of the greenest mattress materials you can buy.
Wanting to try Earthfoam for the first time: If you've got your eye on an Earthfoam mattress, but can't stretch your budget just yet, the topper will let you try before you buy. It's significantly cheaper than buying a brand new mattress – it will also up comfort levels until you're ready to invest.
Earthfoam mattress topper specifications
Type: Foam
Material: Cover: 100% organic cotton knit / Fill: 100% organic latex and 100% organic wool mix
Firmness: Medium-firm
Thickness: 2 inches
Sizes: Twin, Twin XL, Full, Queen, King, Cali King
RRP: $299-$399
Care: Spot clean only
Unboxing
The topper arrived in a box and was actually quite heavy. If you live alone or have stairs to carry the cardboard box up, you could struggle. It was tightly rolled inside, as expected, and pretty easy to pull out. However, after taking the topper out of its box, I was quite displeased to see that it was wrapped in plastic. Of course, I accept that not everything can be completely eco-friendly, and in order to keep such a big item tightly rolled, plastic was probably needed. But for a brand with such a premise of being eco-friendly, it could have been addressed.
My immediate thoughts after removing the packaging and letting the topper naturally unroll was 'no off-gassing!'. You can usually expect a chemical smell to come from any foam bedding products, including memory foam mattresses and pillows. The Earthfoam mattress topper had zero off-gassing.
I placed it on the bed to let it expand. As it's a thinner topper than most, it didn't take long for it to reach maximum height.
It doesn't come with straps or anything to secure it to the bed, which I was initially concerned about – there's nothing worse than a mattress topper sliding as you sleep. I didn't need deep fitted sheets either and found the size to fit my bed perfectly.
What's the Earthfoam mattress topper like to sleep on?
Comfort and support: Admittedly, this is the comfiest mattress topper I've ever tested, and I had the best night's sleep. As a sleep editor, I'm typically a tough critic, but this product suited my sleep needs. I prefer a firm sleep surface and certainly don't like the sink-in feel. But as a slide sleeper, I also need something soft enough to cushion my knees, hips, and shoulders as I sleep. If a bed is too soft, it could cause my knees to overlap and shoulders to fall forward, throwing my spine out of line. The Earthfoam topper was firm enough to keep my spine aligned, yet cushioning to relieve any pressure on my joints.
Breathability and cooling: Another reason why foam has never been my thing, is that it tends to sleep hot, and honestly, this one does radiate some heat. It does contain wool batting for breathability, and compared to traditional memory foam, it is probably cooler. But I have to admit my bed feels cooler without it.
Luckily, I've been testing out the best cooling sheets too, and teamed with a silk pillowcase too, I didn't overheat. I slept on the Earthfoam topper (and will continue to) from May til the end of July. While we didn't have any extreme heat waves during this time, I slept comfortably.
Motion isolation: Since this topper is a mere two inches, it doesn't alter the motion isolation of your mattress. If you have a firm mattress already, with great motion isolation, it's likely it will feel the same. My mattress is pretty good when it comes to motion isolation. With the topper on, I balanced a glass of water on one side of the bed, laid down next to it, moved around a bit, and the glass was pretty stable. This foam is responsive and firm, but if you have a super squishy mattress with poor motion isolation, I wouldn't expect much else.
Construction and design
There are four layers to the Earth foam mattress topper. The key component being Earthfoam itself is a form of natural rubber that is sourced from rubber tree sap, also known as, natural latex. It's a natural, durable, and sustainable mattress material that offers a bouncy, responsive composition. This foam has earned the most stringent organic, fair trade, and health certifications available.
Organic wool batting then brings a soft, breathable surface, and an organic cotton backing holds the face fabric and wool together for durability. Encasing the inside layers is an organic cotton knit cover. It's soft to the touch and flexible to allow for the foam to still form to your body as you lay on it.
How does it compare to other memory foam mattress toppers?
I've tested a fair few mattress toppers in my time covering sleep content, and also know what makes the best mattress topper. In all honesty, the Earthfoam mattress topper is a match for some of those high-ups in our buying guide. It's new to the market and unlike big-name brands like Saatva and Nolah, the brand is yet to build a reputation. If you sleep on your side, suffer from joint pain, or want an eco-alternative to memory foam mattress toppers, you'll agree.
However, sleeping comfortably is subjective, and what I love, will be different from others. If you're in need of a super plush mattress topper that totally disguises the surface below it, you might want to try the super thick Coop Home retreat topper (the link goes to our review). It's dense and soft, transforming any firm or old and uncomfortable mattress into a plush sleep surface.
If you sleep super hot and aren't wanting to buy any cooling bedding products to compromise, then there are lots of cooling mattress toppers that cut through the competition. The Saatva graphite mattress topper for example features a gel layer and is complimenting for offering a cool-to-the-touch sleep surface.
Due to this topper's thickness, I also wouldn't recommend it for prolonging a mattress that realistically needs replacing. Say your mattress has sunk in the middle or contains a few broken strings, it's probably better to buy a brand-new bed. But I get it, mattresses can be expensive, and you might not be ready to invest. Instead, the Nolah mattress topper (this way for our review) is a great temporary solution thanks to its thick, high-quality design, and great price.
Is the Earthfoam mattress topper worth it?
The Earthfoam mattress topper is truly a great buy. There's no concern about contributing to landfill or causing harm to the environment, and it will suit most sleepers. Out of all the mattress toppers I have, this is the one I will be keeping on my bed. Offering the perfect balance between comfort, support, and cushion, there's nothing I would improve in terms of construction. For $345 for a queen size, it is a little more expensive than other foam toppers, but it's still cheaper than the Saatva mattress topper that sits at the top of our best mattress guide.
Buying this mattress topper is a great eco-alternative to traditional memory foam options, and is more comfortable, in my opinion. For renters who can't switch out a mattress they can't get along with, those who are wanting a mattress topper for more support, or those who are in the market for memory foam, but can't justify the environmental damage, the Earthfoam mattress topper is worth it.
Where to buy the Earth foam mattress topper
At the moment, the Earthfoam mattress topper can only be bought through the retailer's website. But buying directly does have its benefits. Earthfoam offers free shipping and returns, a 100-night trial, and a 5-year warranty.
About our review and reviewer
Louise's sleep stats
Sleep position: Side sleeper
Insomnia: No
Sleep problems: Hot sleeper, minor joint pain
Average sleep time: 6-7 hours/night
Louise's review of the Earthfoam mattress topper is based on her first-hand experience with the product, which was provided by the brand free of charge. She slept with this mattress topper on her bed for about a month before reaching her verdict.
For more insight into our heads-on review process, refer to our how we review guidelines.
Sign up to the Homes & Gardens newsletter
Decor Ideas. Project Inspiration. Expert Advice. Delivered to your inbox.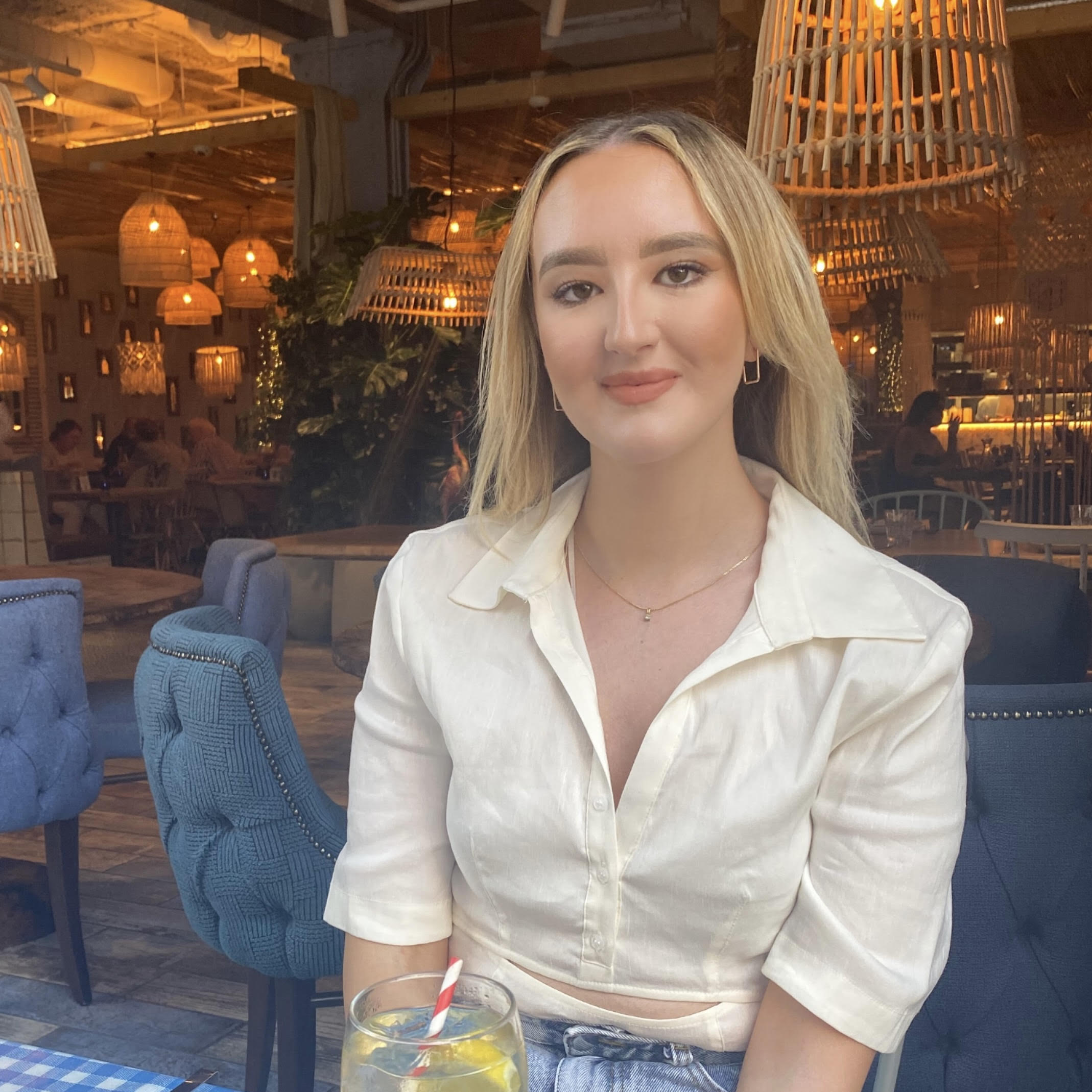 Louise is your eCommerce Editor and sleep specialist to help you wind down well. A connoisseur of the mattress world, Louise previously covered sleep and wellness (as well as the occasional organizational buy) at Real Homes, and has tried, tested, and reviewed some of the buys for your bedroom. With an MA in International Journalism and PR experience, Louise brings bags of bedding expertise and enjoys nothing more than helping readers find solutions and products that best suit their sleep needs.