Paint finishes for ceilings explained – how to create impact on the fifth wall
The lowdown on paint finishes for ceilings: choosing the best formula for the perfect result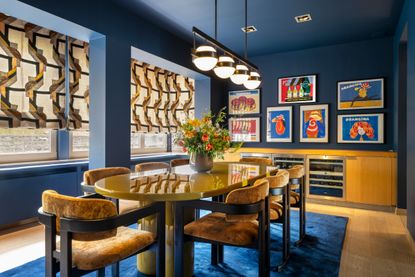 (Image credit: Interior design by Victoria Maria, photography Mireille Roobaert)
Sign up to the Homes & Gardens newsletter
Decor Ideas. Project Inspiration. Expert Advice. Delivered to your inbox.
Thank you for signing up to Homes & Gardens. You will receive a verification email shortly.
There was a problem. Please refresh the page and try again.
There's a good reason to examine paint finishes for ceilings. The first step to achieving a great result for your ceiling paint ideas is to choose the right paint. The ceiling may be above your head – and seemingly less noticeable than walls – but its finish can make a surprising difference to the success of your project.
Plus, you can use different paint finishes to create different aesthetic effects, so your choice will be more than just practical.
'Every decorator knows that the ceiling is known as the fifth wall!' explains Nicole Gibbons, founder of Clare. 'Painting your ceiling is a great way to make your space look fresh and bright, and can quickly transform the ambience of an entire room.'
Below we explain the best ceiling paint finishes, so that you can choose the most practical and good-looking option for your ceiling ideas.
Which paint finishes are best for ceilings?
There is a myriad of options which will affect the overall look of your room, as well as how long the paint surface will last and how easy it will be to clean and maintain. As a general rule of thumb, gloss paints have high sheen levels, are reflective, easier to clean and more durable than paints with low gloss. However, as low gloss paints – flat or matte – reflect less light, they are much better at concealing imperfections in the surface of the ceiling, hence their popularity, especially in white which will lift a room and boost the feeling of space.
'A flat white ceiling will reflect light and ensure that everything else in the room looks brighter, too,' says Nicole.
For interest and contrast, bolder colors in flat and matte paints can be used to introduce intimacy to a room, as interior designer Victoria Maria explains. 'I often treat the ceiling the same way as I do the walls, painting them in the same color and with a matte finish to create an enveloping effect, rather like being in a box,' she says. 'This is especially effective with a warm, dark color, such as a deep blue – and it's velvet-soft matte finish enhances the inviting feel of the room.'
Consider also textured paint as an option for ceilings to create an individual finish.
Are flat and matte paint finishes the same thing?
Although these terms are often used interchangeably, a flat paint finish typically has no sheen, while a matte paint will have a very low level of sheen, sometimes referred to as a velvet finish. Always check with your supplier before purchase, because manufacturers' formulas vary. An experienced supplier will be able to advise on sheen level, as well as other considerations such as how many coats are typically required to obtain smooth, uniform coverage and help conceal surface imperfections.
Can I use a glossier finish on ceilings?
Some interior designers use paints with low-to-mid levels of sheen – such as eggshell paint (a slight sheen), satin paint and silk paint (mid-level of sheen) finishes – to draw attention to the ceiling.
'Using a 25 to 30 per cent sheen finish, such as our Laque Satinée Interiéur, will subtly catch the light in places and add a touch of drama,' says Georgina Ross, brand development manager, Argile. 'This could be when drawing attention to a high ceiling or one with original features.'
The way that natural light falls into a room means that the ceiling is usually a slightly darker surface than the walls, so a slightly higher level of sheen can be used to bounce the light around.
Be aware that glossier surfaces can also highlight imperfections in the surface. 'I would opt for a satin rather than a high gloss finish, for a more subtle look that still draws the eye up,' she says.
What finishes should I use on a kitchen or bathroom ceiling?
Choosing paint finishes for kitchen or bathroom ceilings requires more thought. Ideally, choose a formula specifically made for steamier environments to avoid bubbling and peeling; paint finishes for bathrooms and kitchens are often specially formulated. Many manufacturers offer low sheen finishes that are mould resistant and washable, such as Modern emulsion by Farrow & Ball and Aura Bath & Spa by Benjamin Moore.
Sign up to the Homes & Gardens newsletter
Decor Ideas. Project Inspiration. Expert Advice. Delivered to your inbox.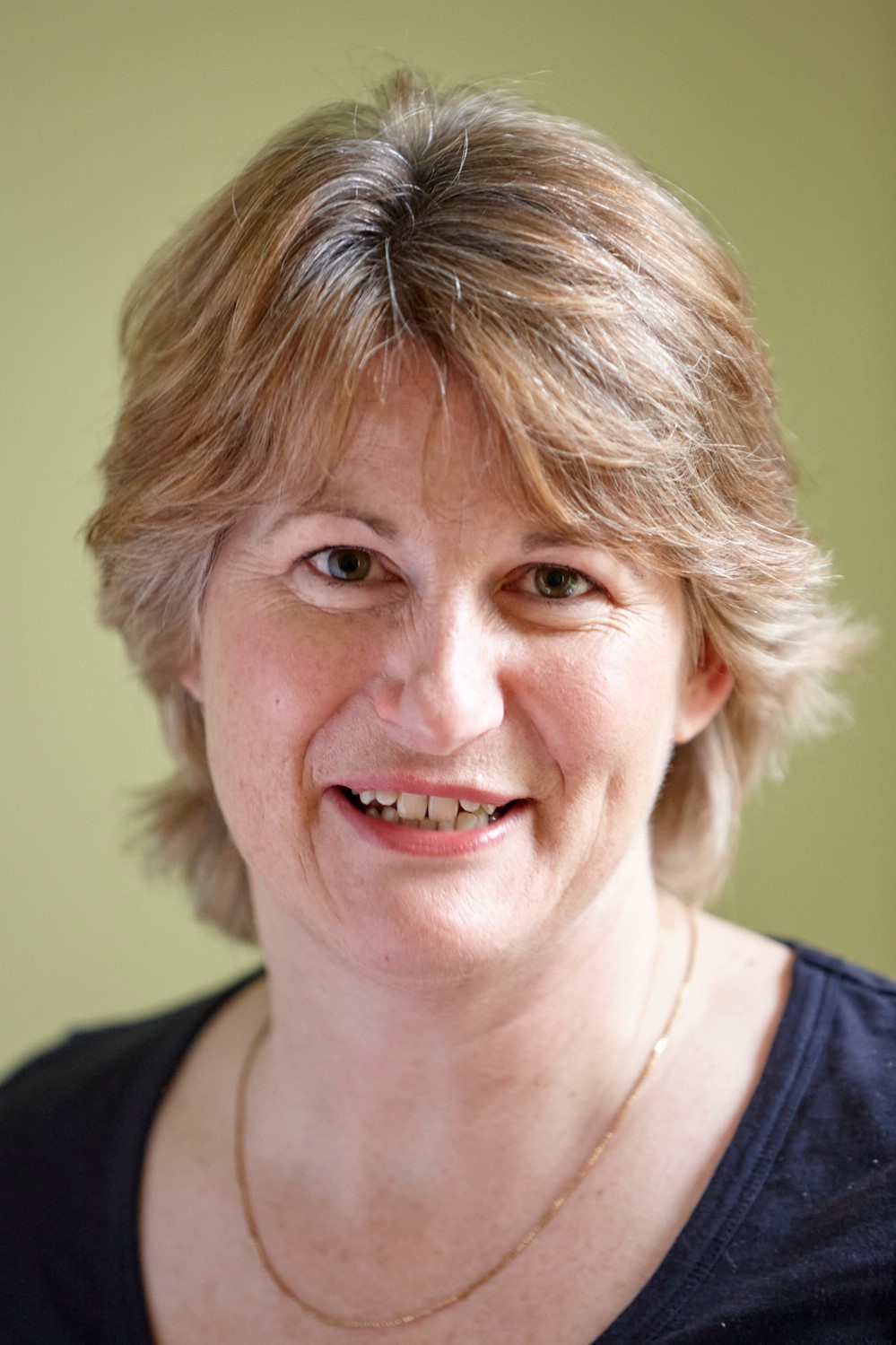 Amelia Thorpe is a specialist interiors and design journalist, covering every topic to do with homes from fabrics, furniture and lighting to surfaces, kitchens and bathrooms.
As the daughter of an antique dealer and a lifelong collector of old cookery books and vintage graphics herself, she also has a particular expertise in antiques, mid-century and decorative arts of all kinds.
Drawn to homes because of their importance in the happiness of our lives and the enjoyment they can bring, Amelia has been writing about the topic for more than fifteen years. She has interviewed some of the most influential designers of our time, from Piero Lissoni, Antonio Citterio, Jaime Hayon and Arik Levy to Nina Campbell and Robert Kime.