10 ways to use textured paint in your home
Textured paint is perfect for creating an impressive feature wall or upcycling old furniture. This is how to use it in your home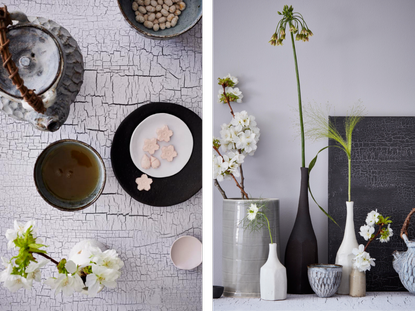 (Image credit: Earthborn)
If your interior walls are less than perfect, textured paint could be the solution. It's often used to conceal damage in areas where it's not possible to re-plaster or drywall.
Textured paint can also be used to achieve a wide variety of paint finishes and can even mimic other materials, from plaster to concrete, turning a bland flat surface into something that offers instant impact the moment you enter the room. There are glitter paints for a sparkly bedroom, metallic emulsions for an industrial look and suede finishes for a velvety feel. Color-wise, palettes range from dark, dramatic tones to reflective paint sheen levels and bold, vibrant shades.
Consider whether you want to create a feature wall or a feature area such as a chimney breast, alcove or built-in closet and keep in mind that you should ideally be a confident DIY-er for best results.
'Textured paint was traditionally designed to mask a multitude of surface sins, especially as a paint finish for ceilings,' says Marianne Shillingford, creative director at Dulux. 'It can be incredibly difficult to get even results with, plus is really difficult to remove once it's on. If you absolutely must have textured paint and are not a hugely confident decorator, get a professional in.'
How to use textured paint
It's worth saying that textured paint needn't be 'textured' – after all, 'how to remove a popcorn ceiling?' is amongst the most-asked questions we receive in our inboxes. Textured paint can be paint without an overt texture, but with subtler, more elegant finishes or, of course, paints suitable for creating a textured look. To help get you started, here are 10 ways to use textured paint in your home.
1. Give old furniture a stone-like finish
Chalk paint, like milk paint, is a great textured paint that can be used to give wooden cupboards and cabinets an on-trend stony look with a very light touch. Perfect for achieving a clean, crisp Hamptons look with an organic feel, it can be used on walls, too, as seen above in this project by paint expert Annie Sloan.
2. Create a plastered effect on walls
'A plaster-effect wall is a wonderful way to suggest luxury, grandeur and indulgent textures without a scheme becoming maximalist or shouty,' says color expert Annie Sloan. 'It's comfortingly rustic in a way that suggests coziness, with a romantic touch of faded grandeur. Simply incorporate hues and tones used in the rest of the room for a look that's divinely calming, yet compelling and interesting.'
3. Add a weathered finish to furniture with crackleglaze
Crackleglazing is a fun, effective way to give a textured, painted look to modern furniture that you want to give more character.
'Textured paint such as Earthborn Crackle can be used on painted furniture to add a weathered and textured look,' says Cathryn Sanders, head of creative at Earthborn Paints. 'It can be used as an all-over effect or in specific areas to add a distressed effect.'
4. Sponge paint for patterns
Using your textured paint, take a sea sponge with its unique pores to create a patterned effect on walls or ceilings. Simply paint the wall first in a color one tone lighter, then go over it again with the darker by dipping your sponge in the paint and applying in random areas.
5. Colorwash for added character
Colorwashing is a relaxed finish you can create by watering down your top coat paint to a runny consistency then swipe over the walls in a crosshatch pattern with a sponge for a cloudy look. Perfect for bedrooms or children's rooms, and as a paint finish for bathrooms, it can be applied evenly as a finish or more casually, as in the bathroom above.
6. Choose clay and marble-based paints for a rustic look
Clay and plaster-based paints create the most beautiful textures on both flat and more rustic walls. So if you are decorating a farmhouse or want a country feel, for a gritty texture with an authentic feel, choose a self-priming clay or marble-based paint from a company such as BioShield.
7. Turn your shower room into a cool concrete space
Shower rooms and powder rooms can be instantly turned into a cool, urban space by using a waterproof concrete overlay mix. Adding texture and warmth, it's a great alternative to tiles. Try SureTex.
8. Choose textured paint for a backsplash
Instead of tiles with grouting that can discolor easily, paint the backsplash behind the kitchen cooker and sink with a textured paint for an eye-catching feature. Remember when searching for backsplash ideas that you will have to choose a paint with a light texture so that it doesn't catch when being wiped down.
9. Create a luxurious feel with metallic paint
Metallic paint is a great way to bring glamor into a space without huge expense. Give the wall behind your bedhead, dressing table or console a touch of glam by painting it in a metallic or glitter paint in a vibrant pink, turquoise or teal.
10. Cozy up with suede paint
In a dining room, den, or as a paint finish for living rooms, go cozy by painting walls in a suede paint in a tan, beige or leather shade. The finish is convincingly suede-like and very inviting.
What is textured paint?
There are a few different textured paints to choose from. If you're pretty confident, you can buy standard emulsion and add your own additive before applying to walls. Then there are textures that are applied directly to the wall and lastly, you can buy ready-made textured paint for the easiest option. Whichever you select, they will all add depth and dimension to your surface and are perfect for older properties with imperfections that can be concealed or enhanced with a textured paint.
'This is not a look for fans of uniformity,' confirms color and paint expert Annie Sloan. 'It's about movement, character and depth, where visible brush strokes and drips become a focal point rather than a mistake. It's particularly handy for uneven walls, allowing you to work with – and even celebrate – existing imperfections.'
How to apply textured paint
If you are taking the project on yourself rather than getting the professionals in, make sure you do a trial run on a test patch before wading straight in. You want the right texture and finish for the space as well as the right color. Use paint tester pots and apply on an area that isn't immediately visible. Make sure you follow the manufacturer's instructions and have all your tools to hand.
Once you're ready to begin, try to work in small areas and keep in mind that textured paint usually dries quickly so you want to finish the project in a day. Otherwise, it's difficult to make it look more seamless if you have to leave it and go back to it the next day.
Why use textured paint?
The main benefit of using textured paint is that it adds depth and interest to a room. It also conceals blemishes such as holes, cracks and other pitted areas and imperfections. It will take more time than other paints plus is will involve more research to ensure you choose the best product for your home.
There's also the cost of buying the right tools for the job such as rollers, brushes, sponges and so on. But, if you are prepared for all of this, you will end up with a spectacular finish that is sure to impress.
Sign up to the Homes & Gardens newsletter
Decor Ideas. Project Inspiration. Expert Advice. Delivered to your inbox.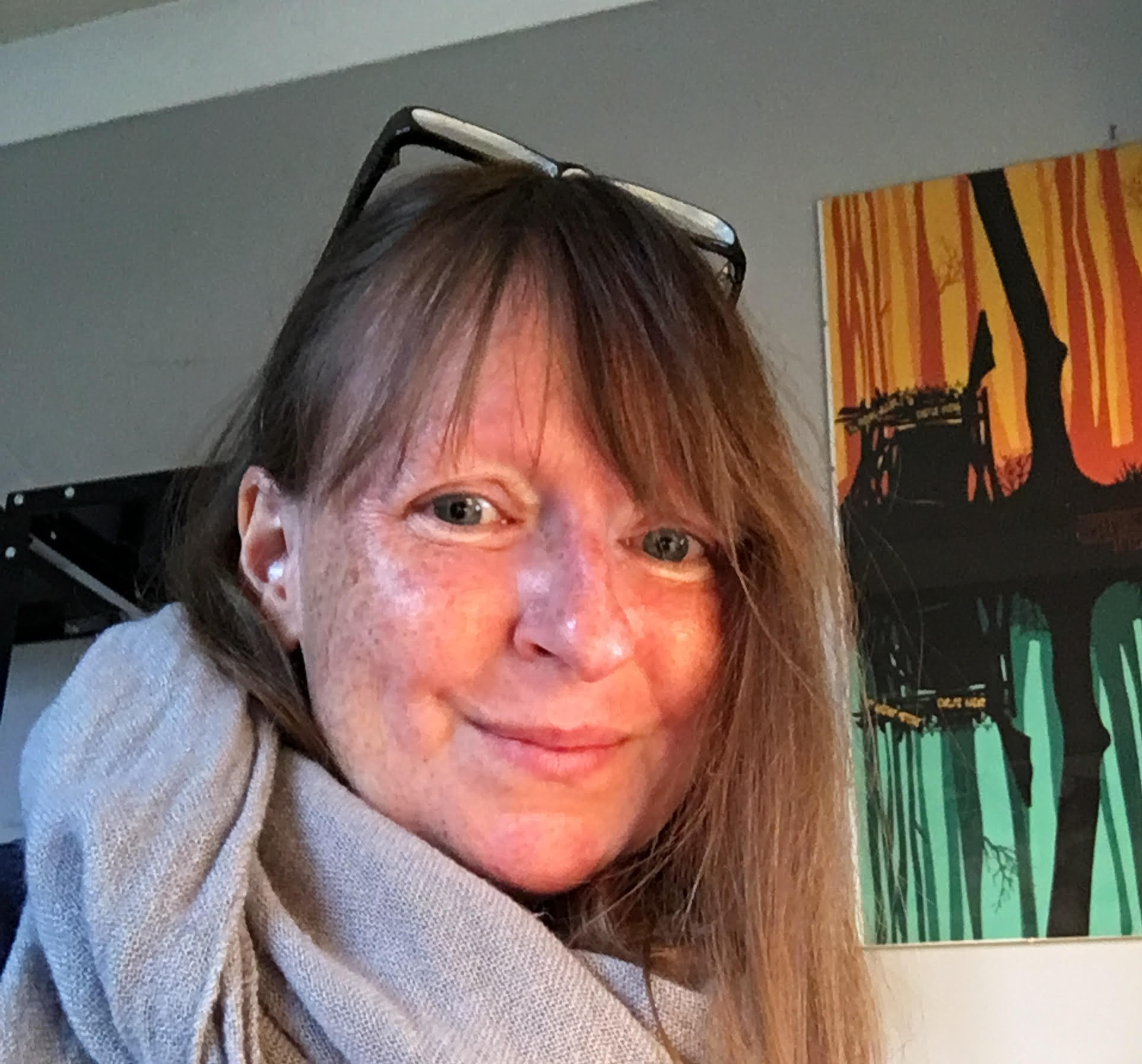 Hayley is an interiors journalist, content provider and copywriter with 26 years experience who has contributed to a wide range of consumer magazines, trade titles, newspapers, blogs and online content. Specialising in kitchens and bathrooms, she has twice won the CEDIA Award for Best Technology feature. Hayley writes for H&G about kitchens, bathrooms, cleaning, DIY and organizing.