A guide to milk paint – and when to use it
Perfect for upcycling projects – our guide to milk paint shows how and when to use it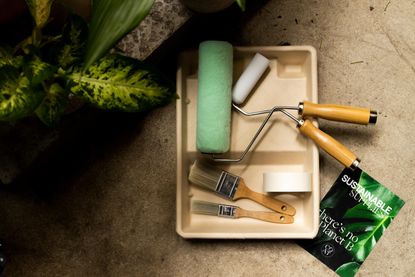 (Image credit: COAT Paints)
Milk paint is having a moment – hopefully a long one. With everyone being much more eco-conscious than ever before, many of us are embracing the trend for reusing, repainting and repurposing furniture rather than buying new. Instead of taking old or outdated items to landfill and spending money on something new, transforming a tired, unloved piece such as a wooden chair or chest of drawers is much more satisfying. And you'll be doing your bit for the environment too, as it's a much more sustainable solution.
To give a piece of furniture a new lease of life, use milk paint. Rather than being a liquid that you purchase in a tin, milk paint comes in powder form. Simply mix the powder with water to create that liquid paint and apply to everything from wood and stone to tiles, PVC and plastics.
It's a hardwearing and durable paint finish, and you don't need to use a primer or undercoat, so it's ideal for a quick afternoon or weekend DIY project. We think it looks fabulous when you want a distressed look, which is great for achieving that farmhouse feel or cottagecore effect.
Milk paint specialist Homestead House is already a fan, 'Mix the milk paint powder with water and you have instant paint! It doesn't get easier than that, Eco-friendly paint in an instant. Use as much as you need so no wastage and it can last a lifetime in a sealed bag! Add hemp oil as a finish and you have a natural solution to modern paints.'
What is milk paint?
The great thing about milk paint is that it's not only easy to use and perfect for updating and renovating furniture, it's also – like limewash paint – an eco paint made from 100 per cent natural ingredients. These ingredients include milk protein, clay, lime and pigment. Plus, as it's water-based it's non-toxic so is safe to use around children and in kids' bedrooms, playrooms and nurseries.
Another benefit is that it dries really quickly, making any DIY project achievable in little time.
'Painting with milk paint is so therapeutic,' says @brushedrevivals on Instagram. 'The varying tones and imperfections are the stars of the show. No stressing out about streaks, brush strokes, or chipping!'
Where can milk paint be used?
Think wooden furniture such as chests, buffets, chairs, desks, tables, dressers and so on. Any of these items can easily and quickly be updated with milk paint. There are so many colors to choose from too, so there's something to complement or contrast with any interior design.
And, even better, you can mix milk paint pigments to create your own unique shade. This makes it a really great option for anyone looking to achieve a personal touch for their outdated, tired old furniture.
You can also use milk paint on other surfaces such as glass, plastic, plaster and even metal – and it can be used inside and out without the need for sanding down first or applying a primer or undercoat.
Kathy Owen of Petticoat JUNKtion says to take into consideration the original finish on the furniture. 'I have found that highly varnished pieces will chip a lot or the paint may crackle instead of chip,' she says. 'A lacquered surface will chip very, very heavily or chip off completely so you might want to use the bonding agent. The furniture with the fake veneer top that is almost like a Formica countertop will not hold the paint at all. Just have fun and go with it. After all it's just paint and the project can be redone.'
Milk paint sheen, explained
Paint sheen levels are important to the finished look, but milk paint's sheen really does depend on the surface you apply it to. Different materials will create a different sheen. So, on wood for instance, it will have a worn-in look perfect for a distressed or shabby chic finish. If it can't be absorbed so easily – on plastic for instance – then it has a shinier sheen.
Is there a difference between milk paint and chalk paint?
The main thing to keep in mind is that milk paint and chalk paint aren't the same. They are similar for sure but not the same. Chalk paint is thicker, as it's made up of things like calcium carbonate and pigment. This means it feels thicker when you apply it. Milk paint on the other hand is thinner and you need to mix it up with water before you begin.
How to mix milk paint
For best results, mix your milk paint powder using one part powder to one and a quarter parts of warm water. Always follow the manufacturer's instructions however, as this may vary. We'd suggest using a cleaned out jam or preserves jar where you can shake it up with the lid tightly screwed on. Use a whisk or clean ice lolly stick to stir it up before use.
Is milk paint durable?
Milk paint is durable, though the surface you have painted it on will affect its absorption and how easily it might be damaged.
Can milk paint be used on walls?
Milk paint can be used on walls without a primer.
Sign up to the Homes & Gardens newsletter
Decor Ideas. Project Inspiration. Expert Advice. Delivered to your inbox.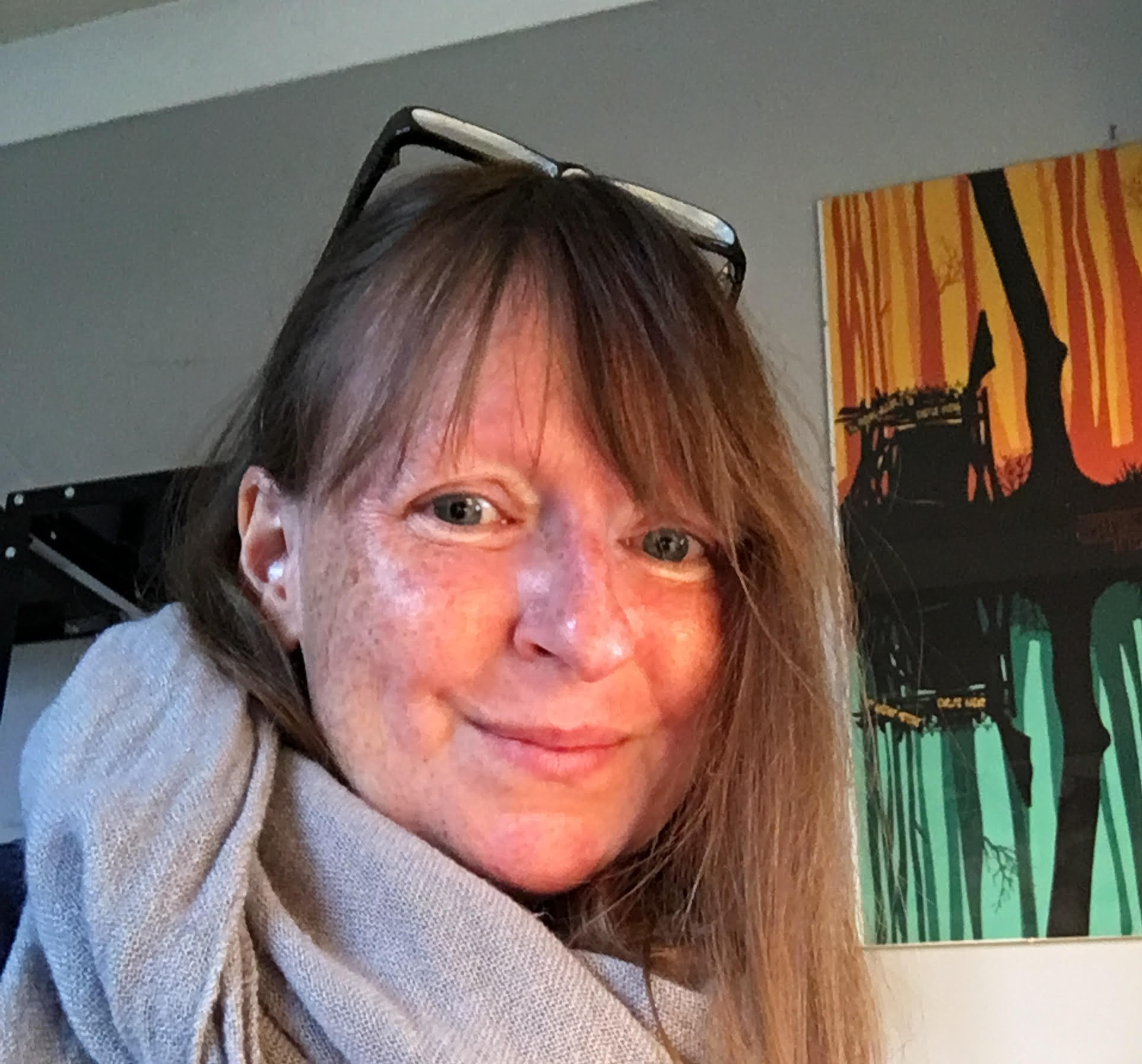 Hayley is an interiors journalist, content provider and copywriter with 26 years experience who has contributed to a wide range of consumer magazines, trade titles, newspapers, blogs and online content. Specialising in kitchens and bathrooms, she has twice won the CEDIA Award for Best Technology feature. Hayley writes for H&G about kitchens, bathrooms, cleaning, DIY and organizing.