10 ways to use limewash at home
Used both indoors and out to create an authentic heritage look, here are our top 10 ways to use limewash at home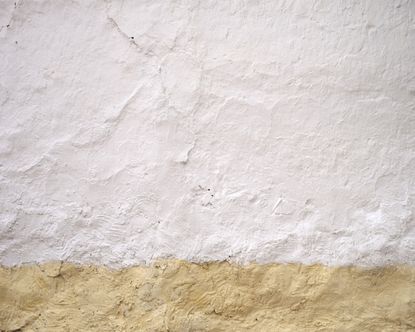 (Image credit: Whitewolf / Alamy Stock Photo)
Limewash isn't like other paints. This is because rather than being applied to walls or ceilings and creating a surface finish, limewash sinks in. This makes it ideal for using on any porous or mime-rendered surface – inside or out – such as brick, stone or freshly plastered walls. Homeowners choose limewash mainly for its natural and rustic effect. It's so rustic in fact that it's one of the oldest paint finishes around and it was even used in ancient Egypt!
Primarily made from lime and water, limewash is available to buy as a ready-to-use paint with a lovely matte paint finish. Natural pigments add color and it's easy to use, achieving a velvety mottled effect that can help add character and depth to any interior, no matter how modern it is. Another benefit to limewash is that it's a breathable paint idea for exterior brick walls or stone landscaping. Just keep in mind that it should never be used on non-porous surfaces such as cement renders, granite, slate or hard engineered bricks. These would need a specialist masonry paint instead.
'Traditionally, limewash is used for older properties and those with damp problems, as it provides a breathable finish,' explains Cathryn Sanders, head of creative at Earthborn Paints. 'Unlike normal eggshell paints, it sinks into whatever surface it is applied to, so it is best to use it on porous surfaces like plaster, stone and brick. Limewash is also suitable for indoor and outdoor use.'
What is limewash exactly?
Basically, limewash is made up from crushed limestone that has been burned and mixed with water to make a putty. This is then thinned out with water and colored with natural pigments. This all helps to give limewash its rustic, chalky charm. Plus, as it's completely natural, like milk paint it's an eco-friendly paint, too. And, even better, it's hypoallergenic so it's a great option for those with asthma or allergies.
'Limewash is a breathable finish, making it suitable for old and damp-problematic walls,' adds Ruth Mottershead, creative director at Little Greene. 'Unlike paint, limewash penetrates the surface and the color is built up by applying successive coats. Consisting of traditional lime putty, water and pigment, limewash is a water-based exterior finish, highly suitable for traditional building materials and renders, including lime plaster. It has an extremely low paint sheen level of less than five per cent, providing a traditional, breathable finish perfect for old and damp-problematic walls. Unlike paint, limewash penetrates the surface and the color is built up by applying successive coats.'
How should I apply limewash?
The main thing to remember is that it has the best results when it dries slowly over time. If you're using it in the garden on a hot sunny day for instance, it will dry too quickly and won't look as good or be as durable as if it dried slowly. So, pick a day when it's a little cloudy – not raining of course but not blazing sunshine. And, to help slow things down even more, you can dampen the surface by spraying with water and waiting around 10 minutes before painting with the limewash.
'When applying limewash to brick or lime-rendered surfaces, we do not recommend using a roller or attempting to spray the finish,' says Ruth Mottershead, creative director at Little Greene. 'For the highest quality appearance, keep final brush strokes all in the same direction and never go over paint that has already begun to dry.' Whether you're painting inside or out, use a flat brush, stir the paint before you start and during application and apply in several thin coats.
How to use limewash at home
To help get you started, here are 10 ways to use limewash at home…
1. Give powder rooms a fresh new look
Limewash is perfect as a paint finish for bathrooms. Use it to spruce up walls in the powder room and en suite bathrooms – it's inherently mold and mildew resistant. This means it can be used in humid conditions without the worry of mold developing over time.
2. Add character to plastered walls
For interior plastered walls, whether that plaster is old or fresh, you can enhance a heritage look and feel with limewash. Its matte finish is great for concealing surface blemishes and you can add character to modern properties too.
3. Create a Mediterranean feel in a courtyard garden
Outside, you can give a sun-trapped terrace or courtyard a chilled-out holiday vibe by painting brickwork in a vibrant limewash color. When exposed to the elements, it will develop its own unique patina that simply gets better with age.
4. Update living spaces
You can also use limewash as a living room paint finish, creating a clean Hamptons look. Just make sure you use a primer on non-porous surfaces. Portola has a range of primers designed specifically for limewash.
5. Bring the industrial trend into the kitchen
Choose a concrete colored limewash for kitchen walls and embrace the raw, urban trend for an industrial look and feel. Team with plenty of wood and metallic accents and finish with brushed copper lighting for a luxe touch.
6. Whitewash bedroom walls for a blissful sleep
Bedrooms need to be soothing and calming if you want to get a good night's sleep. Limewash is ideal for creating this effect, as its velvety matte tones have an almost cocooning feel.
7. Set the mood with limewashed garden walls
If you're the sort of decorator who likes to change things up frequently, then painting garden walls in limewash is a great way of achieving a different look when the mood takes. Simply remove any dust and apply a few coats of limewash then touch up or paint in a different color every season.
8. Freshen up your home's exterior
Limewash is also great for exterior walls on brick and stone buildings. Think whitewashed lighthouses, Santorini island living or the coastal towns of Ireland. Use on exterior render, stucco, mud brick or clay plaster as well as concrete or natural stone.
9. Transform front doors for curb appeal
A great idea for giving the front of your home instant appeal to guests as well as if you're planning to market your home in the near future. Use limewash in a bold color to revive a tired, unloved front or back door.
10. Upcycle old furniture
You can even use limewash on furniture too. You don't need to sand down wooden items unless you want that distressed, aged look, and it's a really eco-friendly way of repurposing an unloved piece.
Sign up to the Homes & Gardens newsletter
Decor Ideas. Project Inspiration. Expert Advice. Delivered to your inbox.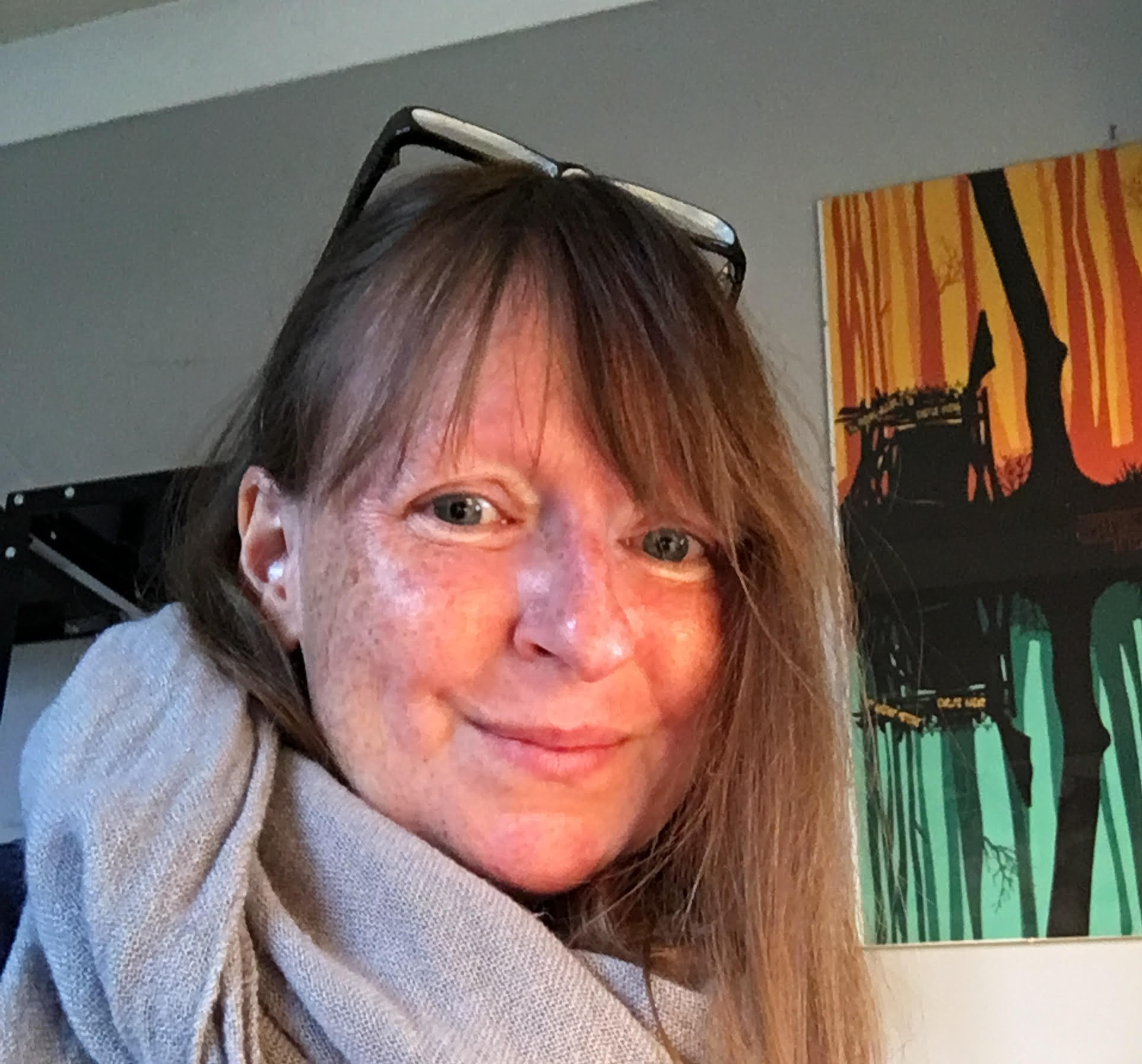 Hayley is an interiors journalist, content provider and copywriter with 26 years experience who has contributed to a wide range of consumer magazines, trade titles, newspapers, blogs and online content. Specialising in kitchens and bathrooms, she has twice won the CEDIA Award for Best Technology feature. Hayley writes for H&G about kitchens, bathrooms, cleaning, DIY and organizing.