A guide to satin paint – and how to use it
A mid-sheen paint with a durable finish, here's our guide to satin paint and how to use it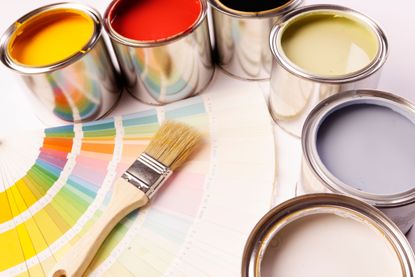 (Image credit: Alamy)
Satin paint is a mid-sheen finish, lying somewhere between flat matte emulsion and high gloss paints, that is perfect for using on busy areas in the home. When you need a durable product but more of a matte look than gloss, satin is the ideal option.
It's one of the most common paint finishes used for kitchen cabinets, woodwork and stair banisters and balustrades and with its slightly reflective tone, it is also great for bouncing light around a space.
Many homeowners and renovators choose satin paint for powder rooms and ensuites, especially when these rooms have windows or good ventilation to prevent the area from becoming too humid or moist.
What is satin paint?
Satin vs matte? Satin paint has more sheen than matte paint and, in the head to head of satin vs eggshell, it is also glossier than eggshell paint. When it comes to satin vs semi gloss on the other hand, it is more matte than semi-gloss as well as gloss paint. Used for plenty of interior projects within the home, it's tough, durable and ideal for interior woodwork that needs a fresh new look.
It can be an ideal paint finish for trim. 'Satin paint is a tough, hardwearing paint designed for woodwork such as doors, window frames, architrave and furniture,' says Marianne Shillingford, creative director at Dulux. 'It is slightly more shiny than eggshell and is easy to keep clean. Apply it with a good quality acrylic brush in combination with a good quality small roller designed for smooth surfaces for the best results.'
Thanks to its light paint sheen level, satin paint makes a great color block as a paint finish for bathrooms and kitchens, especially when used to upcycle or refresh cabinets and doors. Its tough finish means it can also be cleaned easily but make sure you're not using it on blemished surfaces, as anything like hairline cracks or patches will likely show through, especially if you choose a pale or neutral color.
What are the benefits of using satin paint?
There are many reasons to choose satin paint. Because it's durable and hardwearing, it's the perfect paint for busy areas such as kitchens, bathrooms, children's rooms, playrooms and nurseries. It's also great for interior woodwork such as architectural trims, frames and moldings.
As it subtly reflects light, satin paint can help to create the illusion of space by 'bouncing' light around and it also cleans down well. It's ideal for refreshing wooden window frames and doors as well as period features within older properties. Plus, it can also be used as a wall paint too.
Satin sheen explained
'Satin delivers a sheen level in between gloss and eggshell,' confirms Helen Shaw, director at Benjamin Moore, 'and offers similar levels of stain resistance and durability to a semi-gloss. Ideal for areas that crave definition such as windows, cabinets, trim and interior doors, it creates a lustrous finish with understated depth.'
How to apply satin paint
When it comes to applying satin paint, the key to achieving best results is in the preparation. First, sand down or clean the surface, removing any flakes from previous paint. It should also be clean so no grease or dirt, as this stops the paint from adhering to the surface properly.
Fill in and sand any holes, cracks or gaps from hanging nails or hooks and apply a primer specially designed for the surface you are painting. Make sure you apply it in smooth, even strokes then leave to dry and sand before sweeping away any dust and debris.
Now you are ready to apply the satin paint. If you're painting a wall, paint from side to side or in zigzag effects ensuring there are no overlaps or thick gloopy sections. Cover the whole wall then fill in any edges with a smaller roller or brush. Keep going with two or three coats until you are happy with the result, rubbing down after each coat is dry.
If you're painting kitchen cabinets with satin paint, you can use a brush, though a small roller will take less time. Keep in mind that a roller will likely create more of a bubbly effect however so if in doubt, use a brush.
Where to use satin paint
The great thing about satin paint is that it's a really versatile product that can be applied to walls, and used as a paint finish for ceilings as well as doors, windows and architectural details. As satin is washable, it's perfect for areas that have a lot of everyday wear and tear. You can also use satin paint on exterior window and door frames too, as well as aluminium, stucco and concrete. The reason is that this extremely durable product resists peeling and mildew and stands up to harsh weather. So whatever your home needs when it comes to renovating and refreshing, satin paint does it all.
Sign up to the Homes & Gardens newsletter
Decor Ideas. Project Inspiration. Expert Advice. Delivered to your inbox.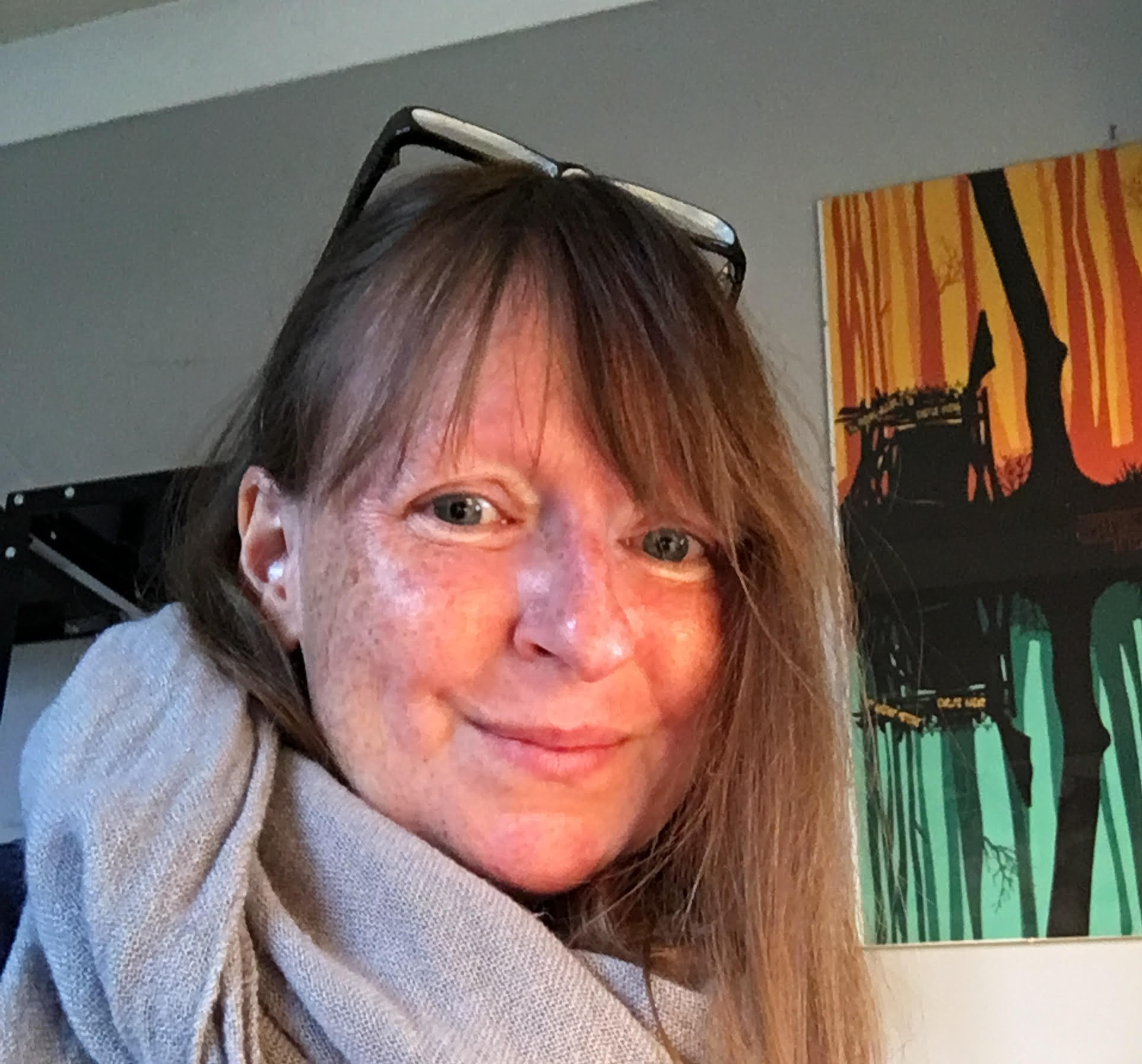 Hayley is an interiors journalist, content provider and copywriter with 26 years experience who has contributed to a wide range of consumer magazines, trade titles, newspapers, blogs and online content. Specialising in kitchens and bathrooms, she has twice won the CEDIA Award for Best Technology feature. Hayley writes for H&G about kitchens, bathrooms, cleaning, DIY and organizing.