Satin vs semi-gloss paint – what are the differences?
It all comes down to sheen - here we have all you need to know about the differences between satin vs semi-gloss paint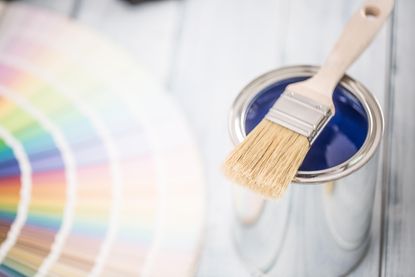 (Image credit: Alamy )
Sign up to the Homes & Gardens newsletter
Decor Ideas. Project Inspiration. Expert Advice. Delivered to your inbox.
Thank you for signing up to Homes & Gardens. You will receive a verification email shortly.
There was a problem. Please refresh the page and try again.
When decorating the home, it's usually the color that we focus on first. Whether it's nicely neutral or bold and bright, there are so many palettes to choose from with something for every mood, activity and interior.
But it's equally important to understand the different qualities of all the paint finishes you might use from matte paint to gloss, and these paint ideas will depend on what you are painting and where. Satin vs semi-gloss paint is often a choice you'll have to weigh up, and this is the lowdown on selecting one or other.
Satin vs semi-gloss paint – what are the differences?
Essentially, it's a question of paint sheen levels. Both are glossier than eggshell paint, but satin paint has a velvety smooth look with a little gloss. It's used mainly for window frames, doors, architectural features, as a paint finish for trim and a paint for ceilings as well as interior walls. Durable and hardwearing, it's ideal for kitchens, children's rooms, playrooms, entryways, and as a paint finish for bathrooms like powder rooms – in fact, any high traffic area within the home.
Semi-gloss meanwhile has more sheen than satin so it's more reflective. This makes it great for creating a feeling of space, as light 'bounces' off the semi-gloss finish. And while satin can be used for interior walls, semi-gloss is best kept for woodwork such as skirting boards, architraves, banisters, balustrades and so on. 'Semi-gloss has a higher sheen level than satin,' confirms Helen Shaw, director at Benjamin Moore, 'meaning that it is more reflective. The extra levels of luminosity make it perfectly suited to highlight the architectural details. It cures to a smooth finish and its glossy look makes a great finish for kitchen cabinets.'
Which is more durable?
Semi-gloss is said to be more hardwearing and resistant to scuffs and knocks that satin. Yet saying that, any dents and bashes will be more noticeable on a glossy finish so either makes a good option. Both are easy enough to clean though semi-gloss is better in moist or humid rooms such as the powder room. Following a thorough gloss paint guide and satin paint guide will ensure that you don't make any mistakes.
Satin paint explained
If you want to paint your walls or you want a matte finish for woodwork then satin paint is the perfect choice. Satin retains the pigment color better than semi-gloss but keep in mind that if you are painting walls with it, then it will have a higher sheen than flat matte. It will reflect a subtle light off its surface and won't be quite as durable or stain resistant as semi-gloss.
Semi-gloss paint explained
Less shiny with a lower sheen than high-gloss, semi-gloss is still more glossy than satin and isn't advised for use on interior walls. It's ideal for woodwork in high traffic areas such as entryways, living areas, dining rooms, kitchens, powder rooms and children's rooms and playrooms. It's also great for upcycling or refreshing wooden furniture, kitchen or powder room cabinets. Durable and hardwearing, it's also easy to clean and helps protect the surface underneath if used in powder rooms or shower areas. Semi-gloss also has more texture to it than satin so stick with satin if you want a smoother finish.
'The more glossy the surface is, the more light it reflects and the better your preparation and equipment has to be to achieve a good quality finish,' adds Marianne Shillingford, creative director at Dulux. 'If you are choosing a quick drying satinwood, the darker shades can often be a little bit glossier because they contain more pigment than paler shades and white.'
Things to consider when choosing between satin vs semi-gloss paint
There are some other points to think about before choosing satin or semi-gloss. As semi-gloss has a higher sheen than satin, it can affect how the color appears on the wall once painted. Semi-gloss bounces and reflects light around a room, so if your space has lots of lights and lamps or plenty of natural sunlight, the end result can be a little different to the color on the tin. Satin paint meanwhile tends to absorb light, so it can appear lighter than you initially thought. In any case it's best to do a patch test on a hidden area before taking the plunge.
When it comes to durability, semi-gloss is more hardwearing as well as being easier to clean. And because a glossy surface is more slick, it's also more resistant to moisture.
As a general rule, use satin for interior walls and furniture and semi-gloss for small areas that need highlighting such as cabinets, mantels, stair rails, door and window frames.
Sign up to the Homes & Gardens newsletter
Decor Ideas. Project Inspiration. Expert Advice. Delivered to your inbox.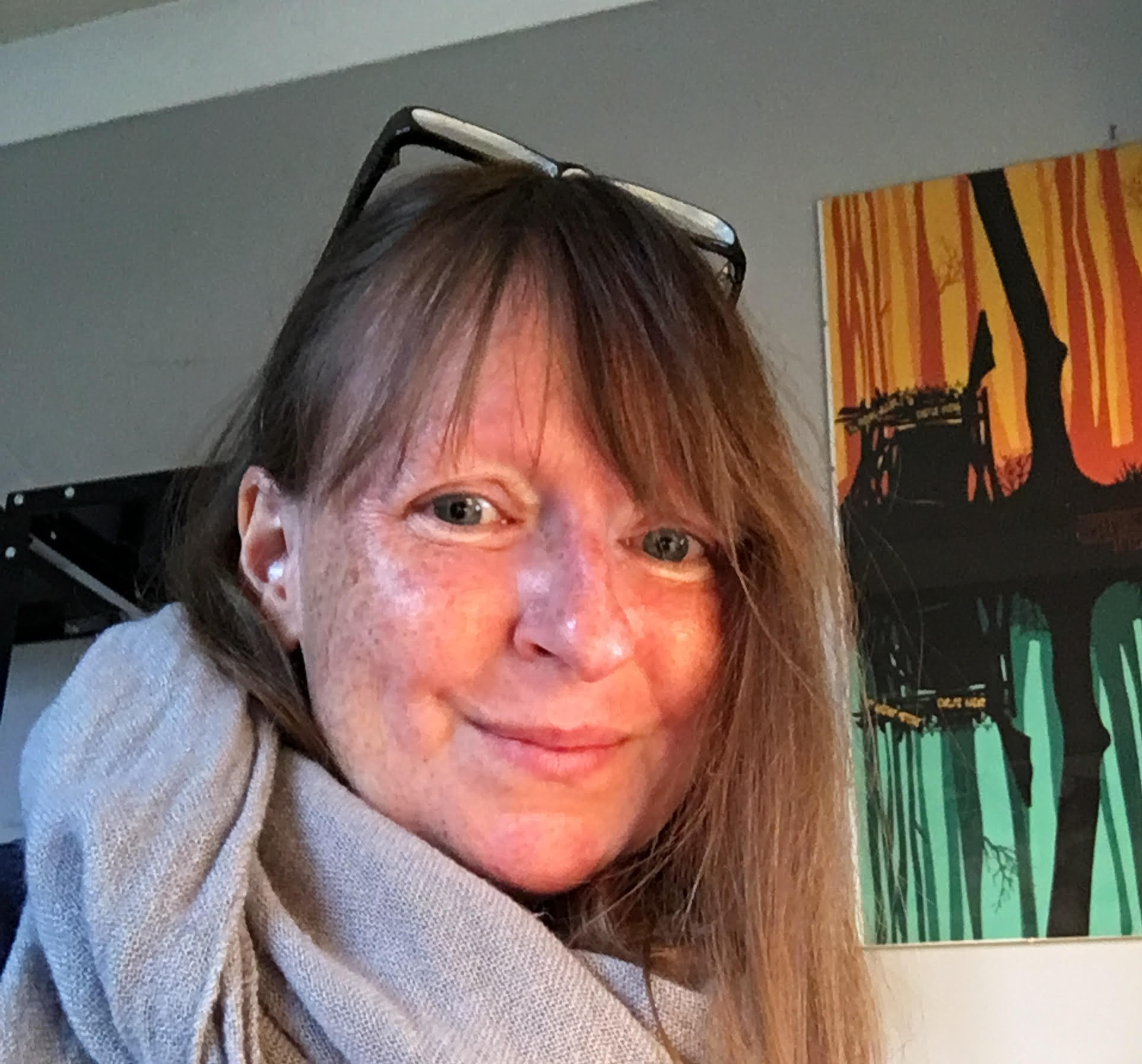 Hayley is an interiors journalist, content provider and copywriter with 26 years experience who has contributed to a wide range of consumer magazines, trade titles, newspapers, blogs and online content. Specialising in kitchens and bathrooms, she has twice won the CEDIA Award for Best Technology feature. Hayley writes for H&G about kitchens, bathrooms, cleaning, DIY and organizing.