Satin vs matte paint – which is better where?
Our guide to the differences between satin and matte paint shows what to use where, because choosing the right finish will ensure your project has the best results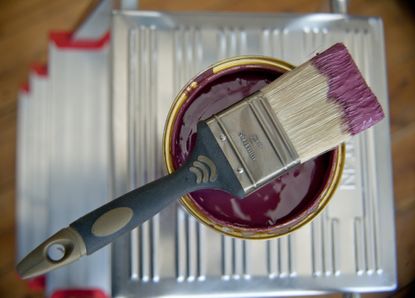 (Image credit: Getty Images)
Sign up to the Homes & Gardens newsletter
Decor Ideas. Project Inspiration. Expert Advice. Delivered to your inbox.
Thank you for signing up to Homes & Gardens. You will receive a verification email shortly.
There was a problem. Please refresh the page and try again.
Stuck on deciding between satin vs matte paint? When giving your interior walls or woodwork a fresh new look with a lick of paint, it's not only the color that needs to be considered. Choosing the right finish for the job will also ensure you get the best results. There are so many different finishes available, all with different levels of sheen, durability and coverage.
One of the most confusing can be telling the difference between satin and matte paint. As a simple guide to these two paint finishes, satin is a little glossier than matte paint so it's more durable and easier to clean. Satin paint can also be used outside, as it copes well in all weathers. As for paint sheen levels, matte on the other hand is less reflective and is mainly used for interior walls. Satin paint reflects between 26 and 40 per cent of light while matte reflects less than 10 per cent, so think about the room you are decorating, as this can affect the finished look.
'Matte finishes are nearly as shine-free as flat, providing excellent hide and depth of color,' says Helen Shaw, director of Benjamin Moore. 'It's a favorite with decorators due to its ease of application and smooth feel after drying. Matte paints are also very forgiving and work well to cover imperfections in surface and application, making them a great choice for ceilings and walls, especially in low traffic areas such as the bedroom. Satin offers a different type of finish, providing a shinier, more reflective look with greater levels of durability. It works well on windows, doors and trims.'
Satin paint explained
Satin paint is a more glossy paint than matte and it retains its color pigments well. Comparing it to other finishes? For satin vs semi gloss, satin has lower sheen than semi gloss and, of course, than gloss paint, and for satin vs eggshell, satin is the finish with the higher sheen.
Satin can be used for painting walls as well as in the role of a paint finish for trim such as window frames, doors, baseboards, architraves, stair rails and so on, plus for furniture and metal. If you are using it to paint walls inside the home, bear in mind that it will have a higher sheen than matte so the finish will appear slightly shiny. It's durable, easy to clean and it can also be used outside. For a smooth look when it's a paint finish for living rooms and other high traffic areas such as the kitchen and hallway, the key lies in surface preparation, as satin paint will show up any imperfections more than matte.
'Satin paint is best used for woodwork and making colors appear more subtle in pigment,' explains Tobie Lewis, senior brand manager at Valspar Paint. 'Therefore it's ideal for windows, doors, baseboards and as a paint finish for ceilings. On the other hand, matte's concealing nature is great for evening out walls and covering blemishes on new wall surfaces in low-traffic areas such as dining rooms and bedrooms.'
Matte paint explained
Matte, or flat paint as it's sometimes called, has a much lower sheen or gloss so it won't reflect light as much as a satin finish. Matte is perfect for concealing any surface blemishes on walls and as it has a lot of pigment, it's quick and easy to apply. It's best used in less busy areas as well as ceilings, as it doesn't clean as easily as satin. However, it is a great cost-effective solution and is ideal for interior walls if you're happy to repaint every few years when it starts to look a little grubby.
The differences between satin and matte paint
The big difference between these two paints is the finish. Satin has a little sheen while matte is more flat. Satin is also more durable and easier to clean though it is trickier to apply and touch up if any marks do appear over time. Matte paint gives better coverage than satin and it's more cost-effective too.
Is satin or matte paint better?
If you want a rich, dark, dramatic color then matte is ideal as it's a low-sheen paint. For neutral shades and lighter tones, satin is great as it reflects a little light thanks to its mid-sheen finish.
Satin is the more flexible and durable of the two and is better suited to high traffic areas within the home, as a paint finish for bathrooms, and for the exterior, as it's moisture-resistant. Look for one-coat products that are easier to apply and take less time. Keep in mind that satin will show up any imperfections more than matte and you need to apply carefully to avoid any overlapping lines showing up.
Matte paint reflects less light than satin so it offers a uniform look with good coverage and strong color. It will be less easy to clean and isn't as durable however, so keep it for less busy areas of the home. It's easy to use though, hides any blemishes and dries quickly.
Sign up to the Homes & Gardens newsletter
Decor Ideas. Project Inspiration. Expert Advice. Delivered to your inbox.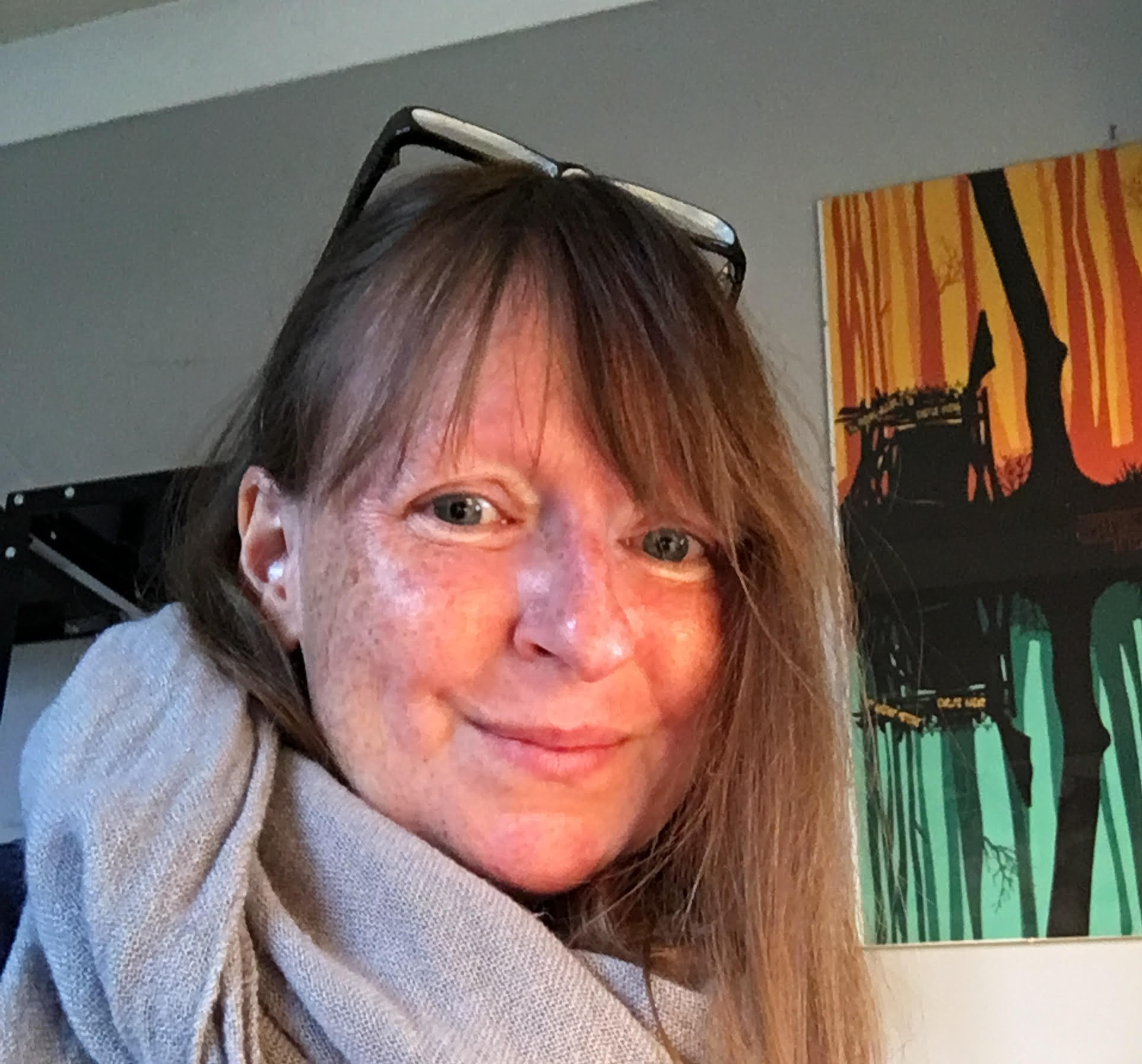 Hayley is an interiors journalist, content provider and copywriter with 26 years experience who has contributed to a wide range of consumer magazines, trade titles, newspapers, blogs and online content. Specialising in kitchens and bathrooms, she has twice won the CEDIA Award for Best Technology feature. Hayley writes for H&G about kitchens, bathrooms, cleaning, DIY and organizing.