How to paint a room – a step-by-step expert guide
Learn how to paint a room and get a pro-worthy finish with these top expert tips...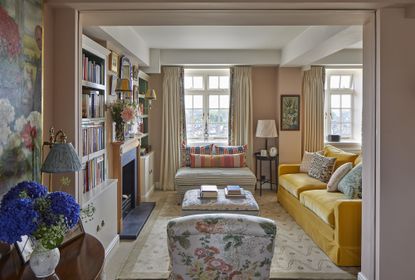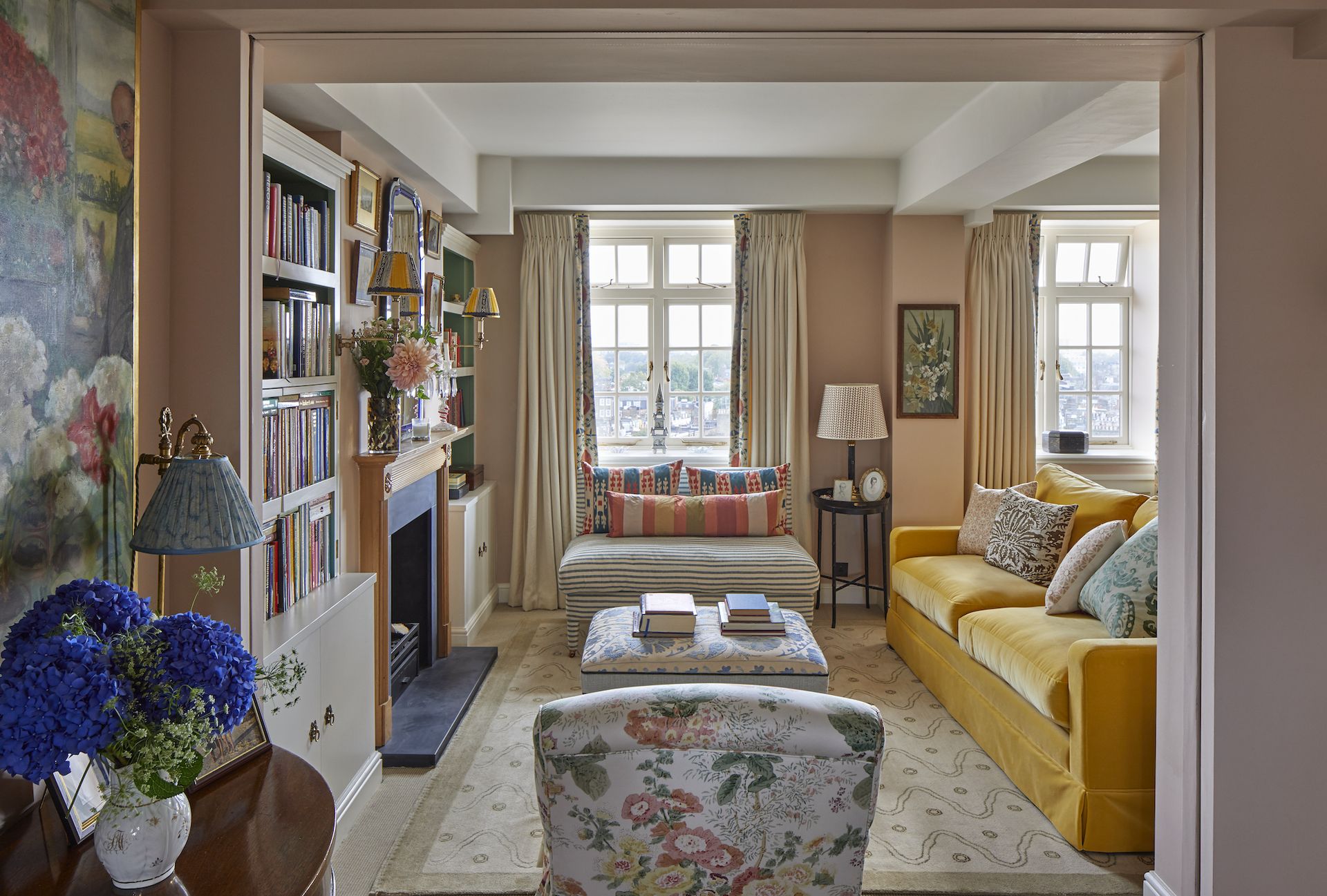 (Image credit: Vanrenen GW Designs)
Looking to learn exactly how to paint a wall? Expert tips and advice will ensure you get a professional-looking finish on your next DIY project.
'When it comes to home interiors, there really is no 'fast and easy' way to paint walls,' says Helen Shaw, of Benjamin Moore.
'Two ways to ensure your painting project is a success: properly prepare the surface and take your time. Remember to read all labels and follow all instructions carefully, too.'
See below for more expert tips and paint ideas.
How to paint a room for a professional finish
Follow these top tips for how to paint a wall from Benjamin Moore to get sleek and chic results.
1. Invest in the right tools
The right tools are important. Here's what you'll need:
Wash and dry roller sleeves to remove any loose fibers prior to painting
High-quality roller sleeve and handle; use a 3/8-inch sleeve for most finishes, a 1/4-inch sleeve for glossy finishes, and a thicker, 1/2- or 3/4-inch sleeve for rougher, textured walls
Painter's tape
Pan
Extension pole
Step ladder
You'll also need quality paint, like premium Aura® Interior, Regal® Select Interior, a favorite of homeowners and painting professionals, or ben® Interior, a paint formulated specifically to help DIY-ers with quick-fix drips and smooth touch-ups
2. Make sure to prep properly
Preparing the walls for painting is always critical to a successful job, starting with cleaning.
As a rule, you can clean walls before painting using a sponge and warm water. If there is mildew, be sure to remove it completely.
Priming is also essential; be sure to ask for a deep base primer if painting a darker hue.
3. Put painter's tape in place
Once the surfaces are clean and dry, use painter's masking tape or good, old-fashioned masking tape to cover any sockets, switches and skirting boards in the area.
You'll need a roll or two of painter's tape to protect any moldings or switches from any drips and ensure a neat finish. Make sure you apply the tape carefully to get a good seal to avoid paint getting underneath and running.
4. Paint the ceiling first
A common question is: 'What should I paint first, the ceiling or walls?'
Always paint a ceiling before the walls, and always cover everything below the ceiling with drop cloths.
Try to empty the room completely to make the job easier. Also, try to remove overhead light fixtures. If you cannot remove fixtures, use painter's tape to protect them from spatter or use your brush to cut around them carefully.
Start with painting the edge of the ceiling where it meets the wall first. Cut the ceiling in like you would cut in a corner.
Starting in the ceiling line, brush into the corner and feather paint 2-3 inches and down onto the wall.
Use the brush to cut in a nice straight line along the wall's edge. Switch from brush to painting with a roller for the rest of the ceiling.
Start from the corner of the ceiling and start rolling nearest to a window, so that you can see the light from the window reflecting the wet paint. Then work your way across the room, rolling slowly when you're near the wall to help avoid hitting it.
Each time you load your roller, start on an unpainted area and work back into a painted area.
Paint the ceiling in one session, so the paint dries uniformly. Wait for the coat to dry to determine if a second coat is needed. Check the label instructions for dry times.
5. Cut in the walls
When your ceiling is dry, you can move on to the walls.
The first lesson is to 'cut in' with a 2½-inch angle sash brush.
Cutting in with a paint brush is when you paint along the ceiling line, corners, windows, doors, molding, outlets and switches prior to using a roller.
6. Get ready to roll
Place a liner in your paint tray, and carefully pour paint into the tray. Begin loading your roller by rolling it along the raised roll-off area of the pan.
Touch the paint, but do so without completely immersing the sleeve. Repeat this motion until the roller is fully saturated.
Start each section rolling from the top down first, overlapping each row about 3-5 inches. Apply only light pressure, letting the roller and the paint do the work. If you press too hard, you may create drips and runs.
Every time you reload the roller, begin a new row on an unpainted area and work back into the previously painted row. Your extension pole should be long enough to allow you to reach the highest and lowest points of the wall comfortably.
7. Don't take on huge spaces all at once to avoid streaks
Painting walls without streaks is one important technique to master; start by steering clear of painting too large a space at one time.
Painting manageable-sized areas will help you maintain a 'wet edge' – the application of paint toward the unpainted area and then back into the just-painted surface – which will ultimately produce a smooth, uniform appearance and help to prevent lap marks.
8. Apply at least two coats of paint
Benjamin Moore recommends at least two coats of your topcoat product for optimal hide and color development.
Check the paint can for the recommended drying times and wait until the paint is completely dry before you add the second coat.
Be sure to allow proper cure time before returning fixtures, wall plates or frames to the walls.
Sign up to the Homes & Gardens newsletter
Decor Ideas. Project Inspiration. Expert Advice. Delivered to your inbox.
Ruth Doherty is an experienced digital writer and editor specializing in interiors, travel and lifestyle. With 20 years of writing for national sites under her belt, she's worked for the likes of Livingetc.com, Standard, Ideal Home, Stylist and Marie Claire as well as Homes & Gardens.