Living room color ideas – 25 best living room color schemes to inspire
These living room color ideas and colorful ideas will help you choose a new combination that you'll love for years to come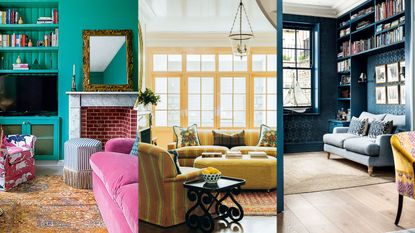 (Image credit: Future)
Choosing the right living room color ideas is one of most important decisions you can make for your space. Getting the color choice spot on is vital, because this is the room where we spend most of our time. These inspiring living room color schemes and ideas are guaranteed to add vibrancy to your interiors.
Choosing which colors to decorate your living room ideas with can be daunting – partly because there are so many options available. But knowing which color combinations are guaranteed to look beautiful together and being able to select the best hues are not mysterious secret arts – they are simple skills that we can all learn in just a few steps.
Start off room color ideas by building a complementary palette of timeless tones and classic shades, then add accent hues to create bold effects on a mood board. Think of it like cooking, with colors representing ingredients and flavors.
Collate images, swatches, fabric and photographs to paint a picture of your desired scheme. This allows you to marry finishes together to ensure all your living room paint ideas work as one.
Living room color ideas – the best color schemes for your lounge
Becoming your own color consultant is easier than you think, once you've mastered the basics of the color wheel – a tool professional interior designers use to put together stunning schemes that never fail to impress.
It's time to brush up your skills, get creative with color and transform your living room with the help of our collection of inspiring living room color ideas.
1. Go for a variety of soothing green tones
Is there any color more suited to 2022 than green? At at time where our happiness and health have seemed more important than ever, it's only right that we'd want to surround ourselves in shades that symbolize growth and renewal. What's more, it has been named one of the best colors to paint a living room by color experts.
Green living room ideas promise to renew your connection to nature, and the color green is said to evoke feelings of serenity, vibrancy and good fortune. When decorating with green, you'll find the color available in a whole host of shades, it's easy to find decor and living room color ideas that will suit your look and give your scheme a seasonal lift.
2. Instil calm with a neutral color scheme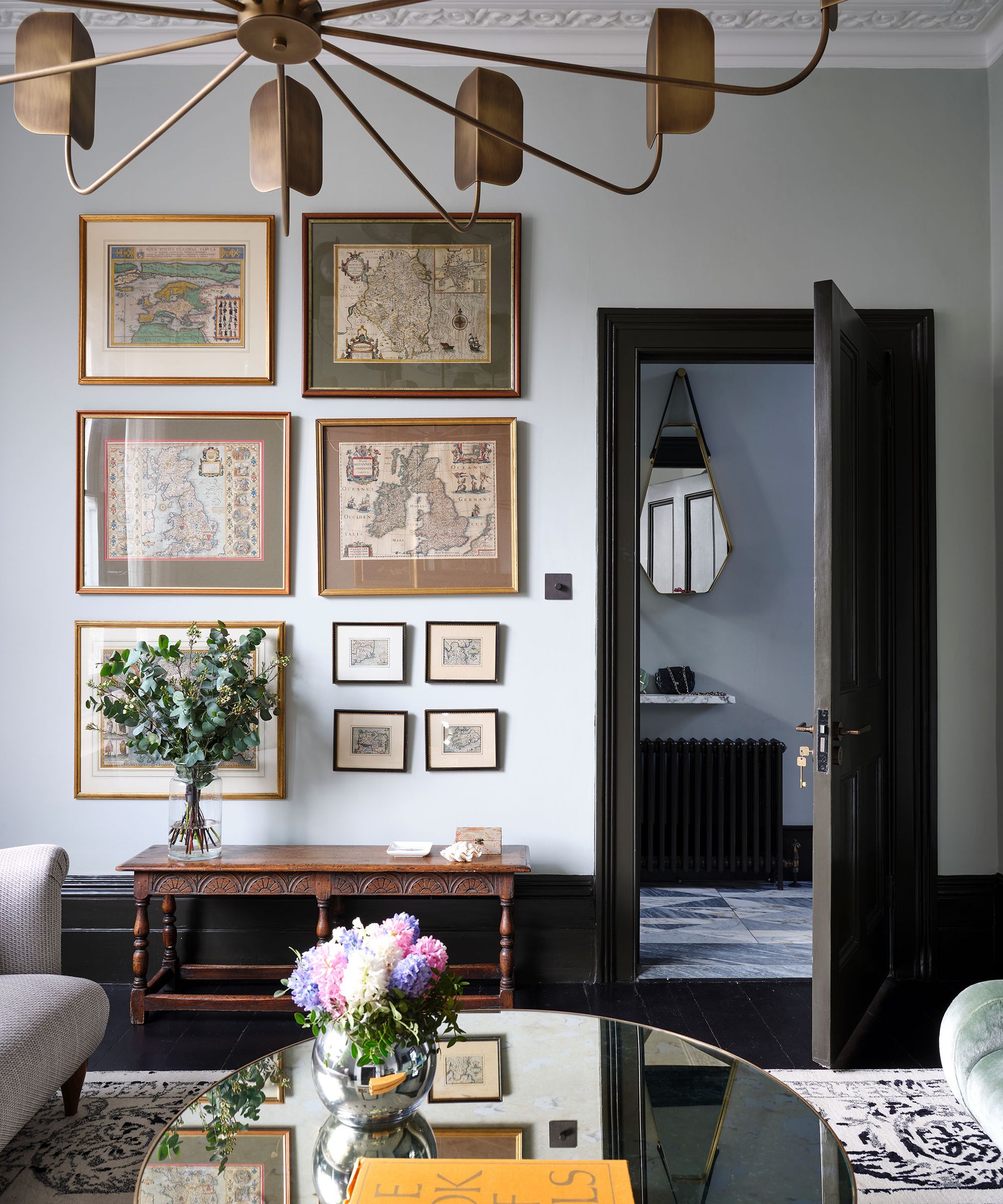 'I love the calmness that you create when you have a neutral living room palette in a room,' says interior designer Tamsin Johnson (opens in new tab). But this choice definitely doesn't have to mean boring: you can create an interesting and exciting space by layering different tones, such as off-whites and beige, then introducing a range of caramels and even accents of black.'
'Natural textures, whether they are stone or wood or linen, can help to anchor a beige living room color scheme. It means that the overall look doesn't feel too contrived or uptight or overly designed. They bring a laid-back quality that always works well.'
3. Build up a layered color palette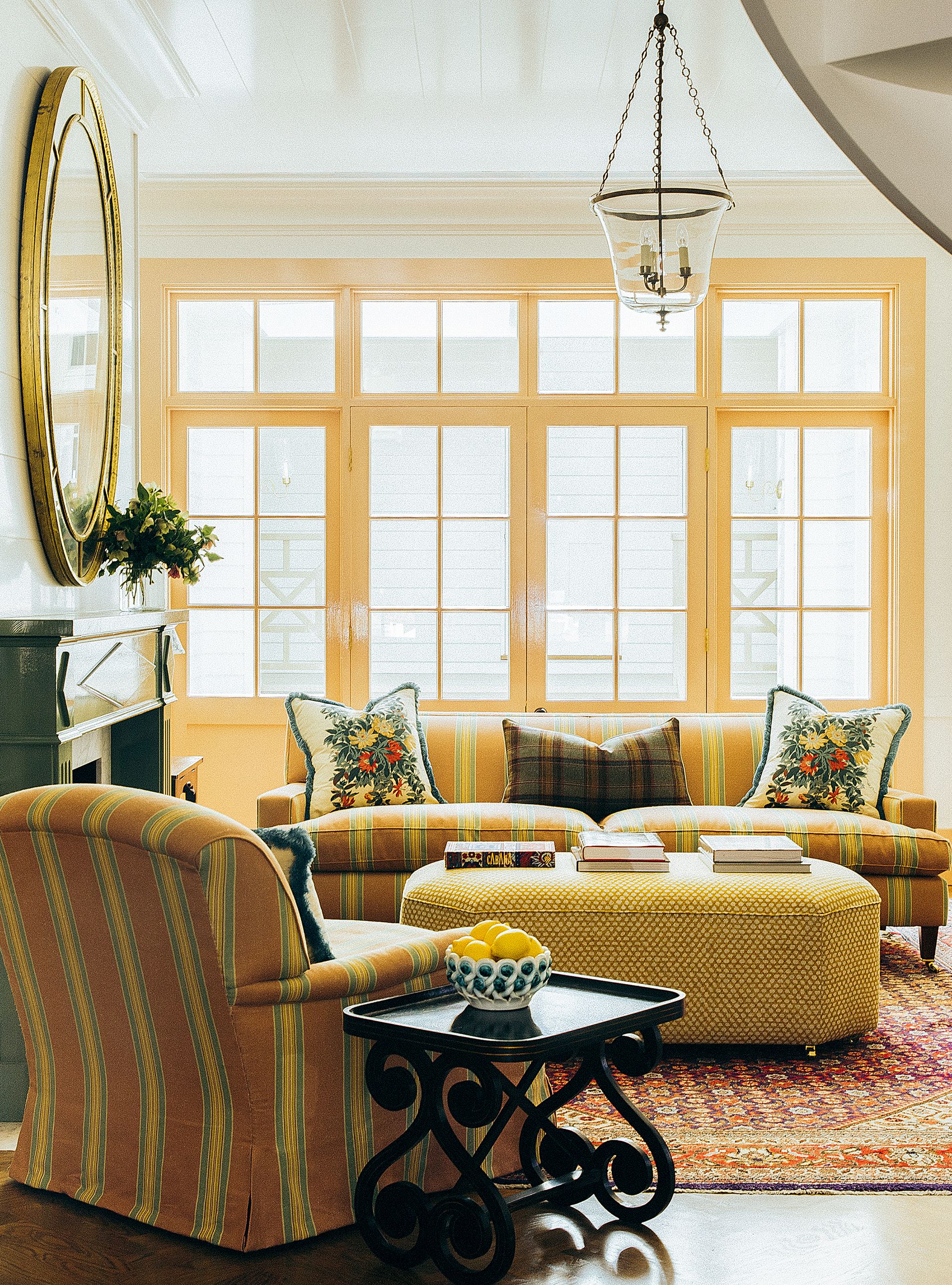 When you typically consider using paint to create impact in a room, the first thought tends to be drenching the walls in a bright hue. While this is a tried and tested way of creating a statement, there are more delicate ways to achieve just as much of an impact.
In this yellow living room from interior designer Anna Spiro (opens in new tab), a high-gloss white paint on the walls bounces around light, making the surfaces nearly appear liquid with shine. Architectural details have been picked out in a beautiful deep yellow, adding not only color but an excellent grounding element. Furniture and accessories in similar but not quite matching tones create a warming spectrum of sunshine across the space.
3. Mix up colors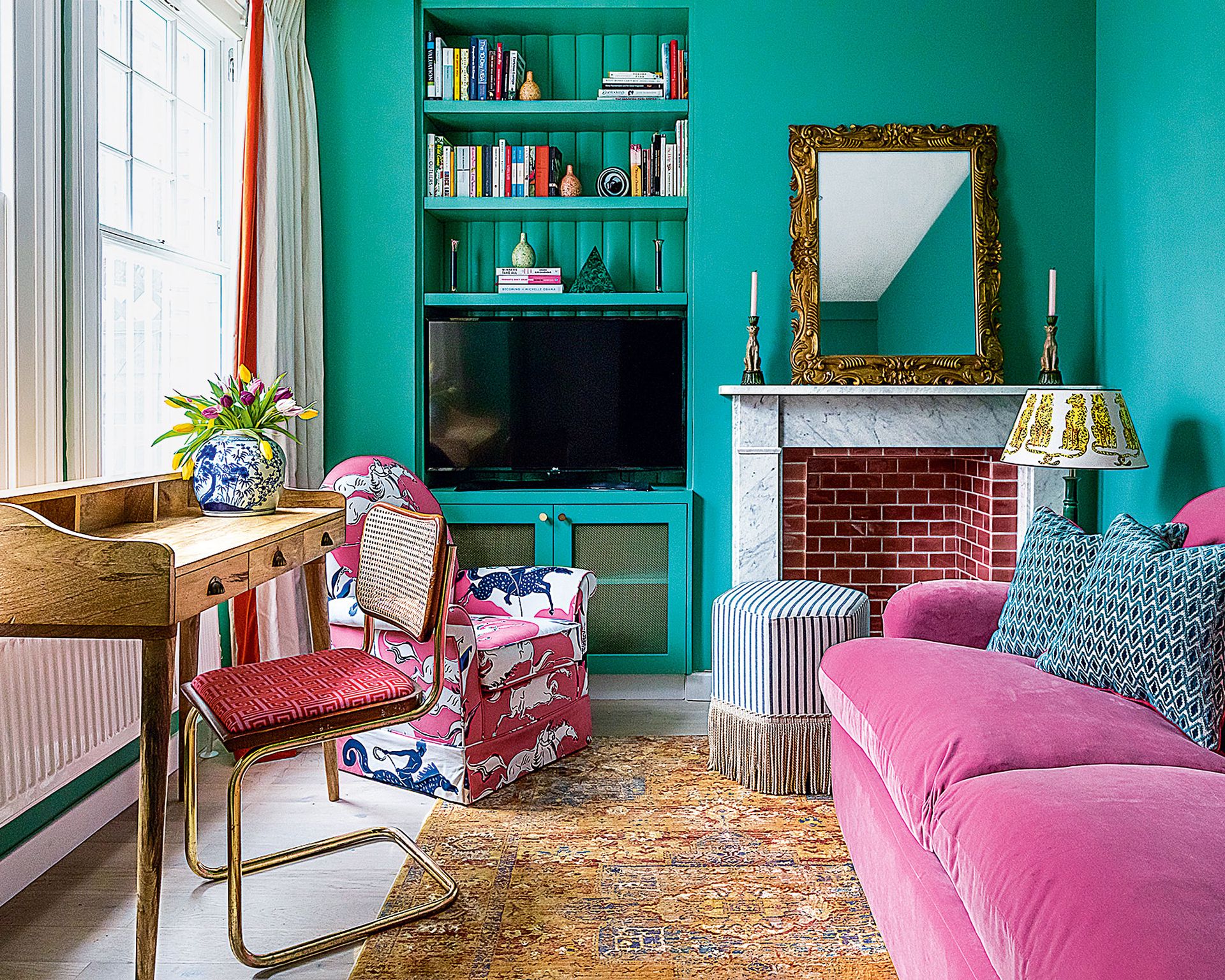 For a living room that sings with joy try colorful living room ideas full of clashing combinations. This is a space for both socializing and retreat, so you want shades that both enliven and comfort you.
'Pink and green is one of my favorite color combinations – they play really well off each other and it's a great way to cheer up a room,' says Lucy Barlow, founder, Barlow & Barlow (opens in new tab).
Balance is key, especially as many people are still working from home. Integrating more neutral tones to offset your bold hues can help bring calm when you need to focus, but then you can turn around and be energized when it's time to switch off for the day and allow the room to return to its primary function.
5. Amplify with intense hues
Tone-on-tone is an easy, effective way to add impact to your pink living room. This scheme, based around the standout Capri Pink by Annie Sloan on the walls, demonstrates how layering with one color creates a bold, bright and unexpected decorative look.
6. Go for full color in a small space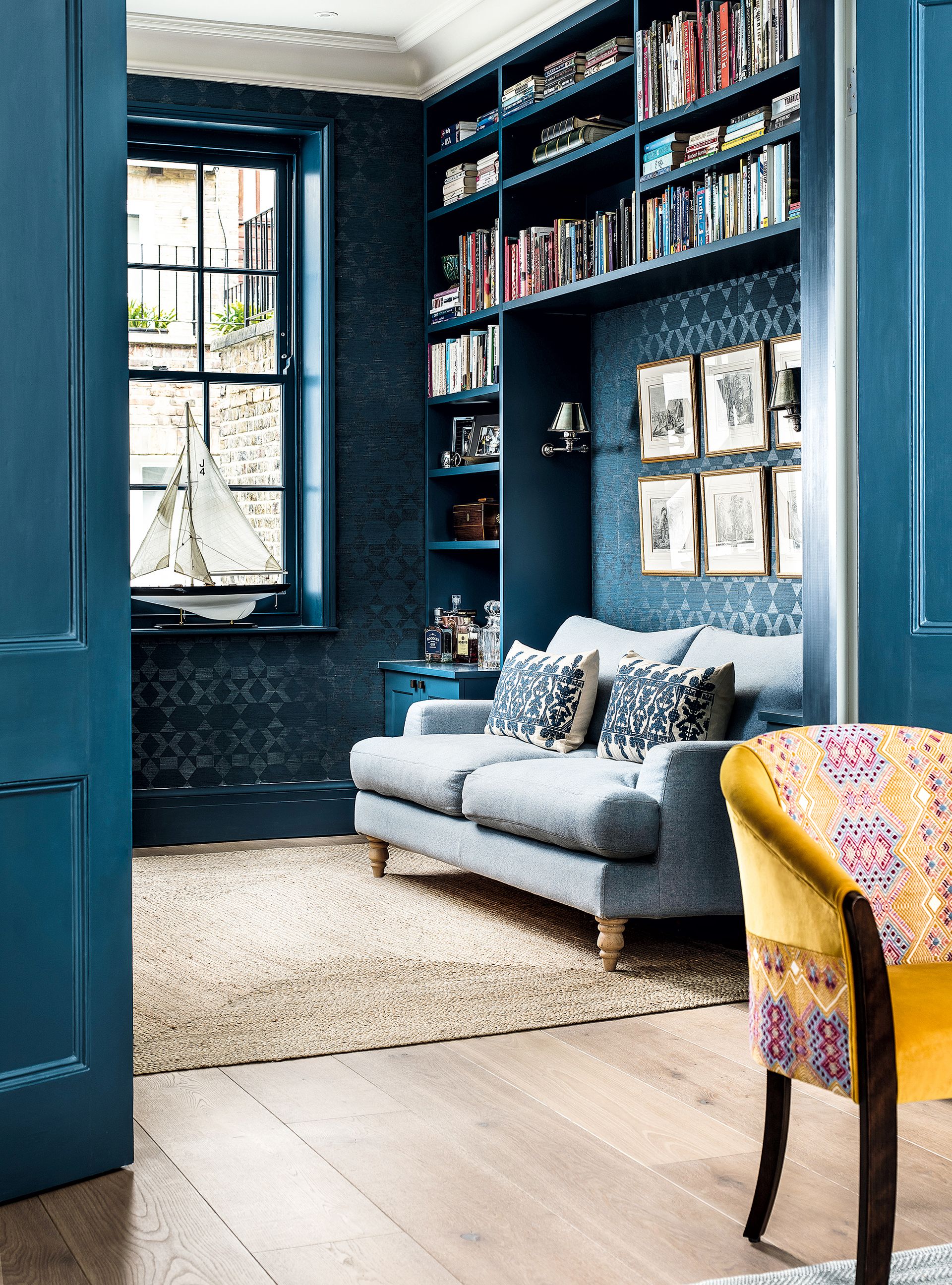 Use sophisticated color schemes to add interest and intrigue to dark living rooms. 'I like painting a small living room layout in a dark color to make them feel cozy,' says interior designer Amelia McNeil (opens in new tab), who designed this cozy corner. 'I even painted the window and architrave in the same blue so that the Phillip Jeffries wallpaper could be the main focus.
7. Embrace the warmth of red
Contemplating red living room ideas? While the color might sound like a dramatic choice, it's actually a hue that's easy to live with. Its warmth, the ability to make the room feel cocooning, and its appearance under artificial light makes it a wonderful choice for many living spaces.
One of the leading reasons why you might prefer a red living room is because of the color's heat, and in cold climate areas, it can create a sought-after atmosphere, perfect for cozy living room ideas.
8. Enliven a neutral scheme with pops of primaries
For a sophisticated room full of fun and energy, create a living room color scheme that hinges on the decorating with primary colors – but bear in mind that even in small doses, such as in the neutral scheme above, they can have real impact.
Feeling braver? Bold blue walls instantly add a cosseting effect to a space, making the room feel more inviting yet spacious.
Look to design movements of other eras, such as Bauhaus, from which you could choose from primary colors such as blue and mustard yellow, or lavender purple and tomato orange.
The colors need to be bold but not bright, so choose hues that are pared back to give them a more authentic tone.
9. Warm up a cool spaces with hot shades
In a cool living room or one that you want to feel incredibly warm and welcoming, red is a great choice.
'Red is more and more popular lately and is a very stimulating shade. In this palette, it also represents the moment during exercising when you are at the top of your game,' according to trend forecasters, TrendBook (opens in new tab).
This living room color idea was inspired by the already evident success of orange and bright red. It is the extroverted color for the season, and when paired with gray – the color of sustainability – it represents the full cycle of a routine. 'This color is the quiet one and represents the end of the journey, the warming down after an exercise,' say TrendBook.
10. Pick punchy pastels for a family room
Pale shades of rose are becoming firmly established as the new neutral of choice in the most stylish of schemes. Yet it is in combination with bolder pastels – as in this family living room by Little Big Bell (opens in new tab) influencer, Geraldine Tan – that its delicate allure really comes to the fore.
Geraldine predicts that more muted pastels such as the shade below will be popular moving forwards, and at H&G, we love to mix pastels with soft green, muted gray, black and accents of gold to give them a sophisticated edge.
'Neutral pink is best in living rooms; it's surprising yet subdued,' says Annie Sloan. Pairing with deep burnt reds it will create a sophisticated tonal palette with a lot of warmth; alternatively, bright oranges and turquoises with neutral pinks give more of a tropical, jungle intensity.
'There's a reason we see this color combination all over our Instagram feeds. It's highly emotive, it shows confidence in color, and a certain joie de vivre,' says Annie.
11. Match soft pastels with earthy tones
Inject a playful summer vibe into your living room color ideas scheme. Use a palette of raspberry and citron to create a fresh, stylish look. Washed linens and the eye-catching open design of the rattan sofa brings a relaxing mood to this inviting space – inspired by bohemian living room ideas – which is enhanced by unlined curtains that gently filter the sunlight.
This confident mix of rose shades evokes a sense of luxury, femininity and sass. Pink has grown up, trading its sweet reputation for a more muted, sophisticated and earthy look.
'There is an exciting duality to grown-up pink – it's soft and delicate, yet strong and composed,' says Paula Taylor, color and trend specialist at Graham & Brown (opens in new tab).
It's best to avoid clean whites with this pink, as they may wash out the space. Stick to warmer neutrals, such as tones of gray that will add depth, or dial up the drama with touches or charcoal, emerald green or black.
12. Pick on-trend powdery pastels
Chalky tones have always been an attractive choice for interiors, giving rise to delicate, light rooms that are easy to live in. Create relaxed, grown-up schemes by pairing these hues with bold accent colors, or opt for impact with one sugary shade, like in the minimalist living room above, decorated in Cocoon by Crown Paints (opens in new tab).
Decorating with pastel shades needn't mean going entirely pale. Create an accent wall in a darker color, such as a deep blue, to balance lighter tones. To add depth, introduce subtle textures with wool upholstery, drapes and rugs in patterned weaves.
13. Create a traditional feel with berry shades
Aubergine, heather and indigo have a lasting appeal that makes them decorating favorites, but used on their own, they can feel a little cold. Warm them up instantly with earthy tones or a hit of flame orange – it works really well with colors that have a blue base, like purple or teal.
Purple is all about power and passion. Its strong and versatile hues are associated with creativity, individualism and inventiveness. When choosing purple, always select a color several shades lighter than the one you are aiming for, as they are more powerful when applied.
Lavender reflects light really well, even in the depths of winter, making it a clever choice when planning small living room ideas. Living rooms always look smart bathed in or accented by purple and pink, which creates serene and interesting living spaces, appearing quiet or bold depending on the setting.
14. Warm up neutral schemes with earthy shades
Sandy shades are very usable living room color ideas and work well as part of an earthy palette, coupled with terracottas or warm cinnamon, or even splashes of bright teal and zesty orange.
They can stand alone, providing a calm, neutral backdrop onto which you can layer accent colors like sunflower. Or use harmonious tones of sandstone, beige or taupe for multi-layered beige living room ideas that bring in other off-white or neutral tones.
15. Pick a neutral color scheme for a laid back look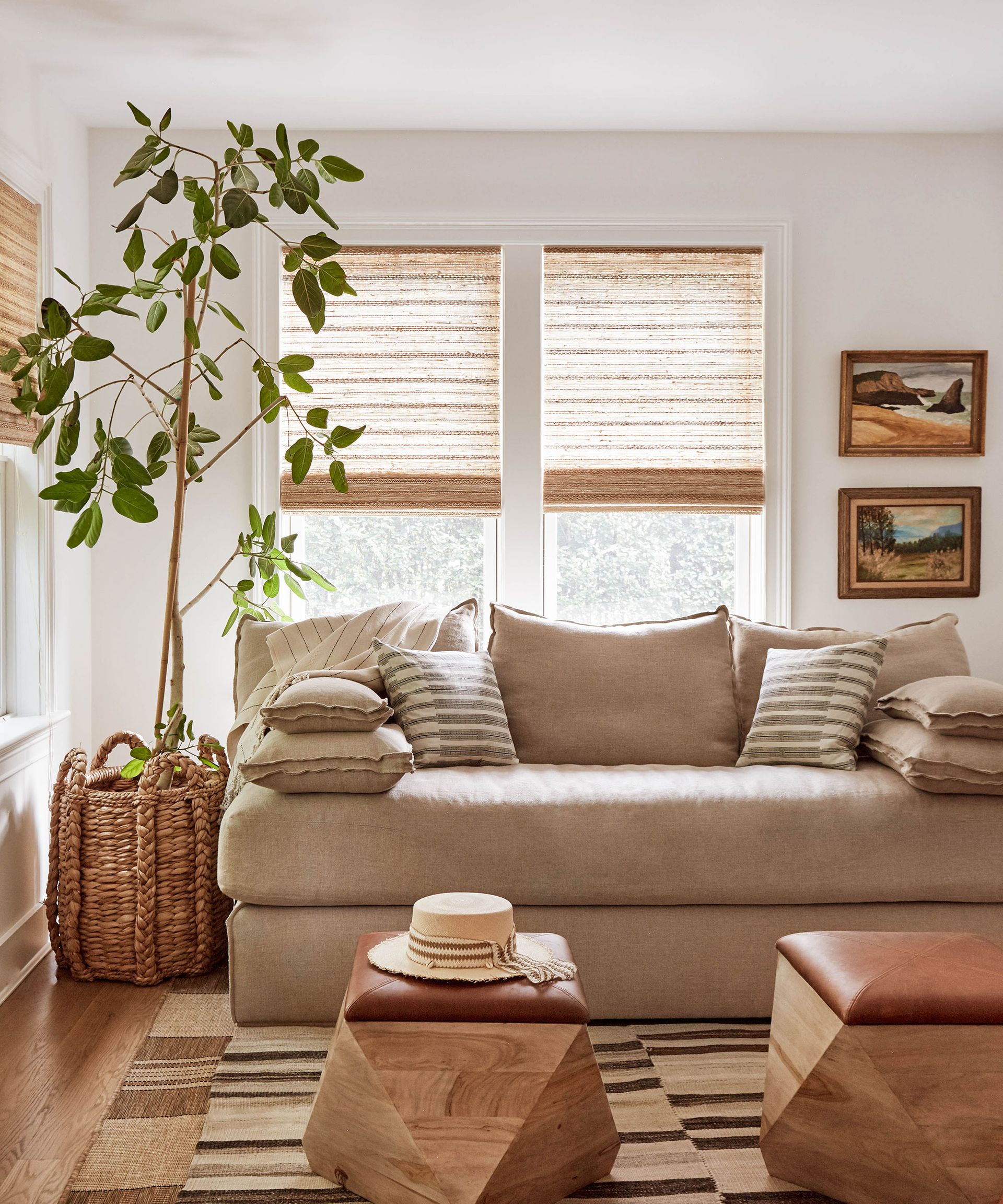 Reinvigorate your living room with a fresh and soothing color palette of limestone, lichen and sage. Choose a subtle shade of limestone for walls, then layer different but tonal shades of creams or greens on furnishings to create a restful scheme.
A patterned couch will add a punchy highlight to neutral living room ideas; layer it with cushions depicting foliage and forest scenery.
Finally, bring the garden indoors: mix plants and cacti with fresh spring blooms and accessorize with striking botanical prints, faux coral and crystal geodes for a scheme that is at one with nature.
16. Pick an earthy yellow for a bright but elegant finish
Yellow's reputation as a fresh and lively sunny color means it is often overlooked for living room color ideas, but paler shades can work nicely and become especially inviting when used in harmonizing or contrasting tones.
Yellow's complementary shade on the color wheel is blue, and if both are used in a muted combination, like cornflower yellow and pale blue-gray, it will look stunning.
Use tones of muted yellow in your living room to provide a clever mix of brightness and warmth. Mix warm ochre with egg-yolk shades for a yellow living room that will lift your mood.
Yellow inspires optimism, creating a summery feel; team it with charcoal and black for modern look that follows the latest living room trends. This color is also fantastic when mixed with crisp white or warm wood furniture, and the spectrum of sunny shades look great with an additional contrast color such as gray or duck egg blue.
17. Use a cool combination of black and white
Striking, cool, and confident, black and white is always a winning combination and will make a dramatic statement in a living room. Create a perfect balance of the two neutrals, by using equal amounts of each. It will give a bright and fresh look for the day, together with a dramatic and tailored look for night – especially when paired with living room lighting ideas that feature both directional and ambient lighting.
Introduce pattern and character with a statement rug or cushions and some sophisticated framed artwork, and keep the rest of your furniture and accessories plain and more color blocked.
Recreate the refined elegance of grand Parisian apartments by decorating with soft muted grays, whites and black living room shades.
Paneled walls painted soft gray provide a sophisticated backdrop for this scheme, which artfully balances black and white upholstered furniture. Blocks of pattern, in the form of tailored cushions and artwork, add interest and personality to the modern look.
18. Go for a timeless gray living room color scheme
Gray living room ideas are enduringly popular, and it's easy to see why – this neutral shade suits most spaces, although it is important to choose the right tone.
'Gray isn't a tricky living room color to get right,' says H&G's Editor in Chief Lucy Searle. 'However, it is important to pick a gray that suits your room's natural daylight.
'A cool, North- or East-facing room will really benefit from a gray – however light or dark – with a hint of yellow pigment; a South- or West-facing space can take a cooler shade that has a hint of blue – although I would always advise a warmer shade for a living room, which is intended to feel inviting.'
19. Create a coastal appeal with red, white and blue
Create a blue scheme with tones taken straight from a sea view. The easiest way to create a space with a coastal feel is by adding cool shades of ocean blues.
Whether it's with paint, fabrics or your choice of living room furniture ideas, choose a living room color that both reflects the tones of the sea and the sky so that it isn't too bright or too pale. The room won't feel cold if you team it up with sandy beiges and cream colors.
20. Pick a classic blue and white living room color scheme
Decorate with a palette of blue and white. This combination is often described as the new monochrome, and it is easy to see why. From indigo to navy and cobalt, blue hues sit particularly well together, so offer great scope for pattern mixing.
In this white living room, cushions with small-scale motifs are successfully combined with robust striped blinds and bold indigo geometric on the screen.
Beloved by ancient Chinese dynasties, the Moors and the Greeks, this enduring color combination takes a fresh, modern feel with the latest indigo textiles, shibori patterns and denim tones.
Are your living room color ideas dependent on warmth? You can still use blue and white if you're after cozy living room ideas – keeping blues warm is a matter of applying a shade with warm tones in it and teaming it with rich sandy shades that echo the seashore, or else crisp whites, cool grays and palest yellows.
White is the perfect foil for this color as it copies the skyline. Pale clear blue often looks fabulous combined with oak or chestnut furniture, which serves to keep the atmosphere warm. These colors and combinations work best in spaces that benefit from generous natural light.
21. Bring the outdoors in with fresh green and naturals
Use arboretum-inspired motifs, hothouse plant life and foliage for a fresh green living room look this season. Working geometric motifs into the scheme gives the finished look a modern edge. It's time to welcome all things green and pleasant into the home.
'Sage green works wonderfully in a living room, or somewhere south-facing where the nuances of the color will be visible in the bright light,' advises color and paint expert Annie Sloan (opens in new tab).
'Pairing sage green with a vivid orange will give more energy to a space; contrasting complementary colors emphasizes the qualities of each and creates a bold statement look.
'I'd use a strong black, too, to give a solidly masculine mid-century modern living room scheme. It's calming because it's strong and looks very put together.'
22. Go for a dramatic inky shade
Combine saturated shades of cobalt, malachite and verdigris with botanical motifs to bring natural depth and earthiness to dark living spaces.
Pale cane furniture provides a lighter note in a scheme featuring luxurious textures, such as velvet and silk, in rich moody shades – or choose deep woody tones, as in the room above, with antique pieces that only enhance the drama.
23. Opt for a Cape Cod-worthy color scheme
This classic pairing has enduring appeal and is a sure-fire way to create a fresh and elegant scheme. The use of two blue tones, one on the walls and a paler hue on the ceiling, combined with white woodwork, draws your eye upwards, creating the feeling of being surrounded by clear skies, great for living room ceiling ideas.
24. Introduce an earthy tobacco shade
'Tobacco yellow is often used with greys and neutrals; I love the idea of going the other way and allowing it to be a backdrop for much brighter saturated tones,' says Genevieve Bennett, head of design interiors, Liberty (opens in new tab).
'We have used this shade as a fantastic backdrop color for the vibrant fresh jewel-like greens. This muted yet rich color allows the jade greens to sing, which a brighter yellow would clash with. It has a surprising, fresh and contemporary feel which is suited to modern living rooms.'
25. Use a timeless blue-green to best effect
'If nervous about using a bold hue, painting woodwork adds a color shot without overwhelming,' advises designer Kate Guinness (opens in new tab), who used turquoise accents in this chic boot room.
'This is a guaranteed crowd-pleasing color with lots of positive associations,' says Annie Sloan (opens in new tab), color and paint expert. 'It embodies both the recessive quality of blue and the calming quality of green, making it very easy to work with. I'd be inclined to dress it with heavily textured accents to give a cozier finish, but a 1960s palette of turquoise and orange also works fabulously with mid-century modern silhouettes, glass decor and metallic fittings.'
What is the best color scheme for a living room?
'The best color scheme for a living room will always be a color that you simply love and want to look at all day, every day,' says Dominic Myland, CEO of Mylands (opens in new tab).
'It is one of the rooms in your house that you're likely to spend the most time in, so deciding the final scheme shouldn't be rushed.
'Research living room pictures for inspiration, then paint large sample areas that will catch different light throughout the day and live with it for a few days or weeks before going ahead and painting the whole room.
'That way you can be sure that no matter what you go for, be it dark and moody, bright and light, or calm and sophisticated, you'll be making the right decision for your space.
'As a general guide, rooms with a cool North-facing light benefit from warmer colors, but rooms with warm South-facing light can take most colors.'
What are good living room color combinations?
Good living room color combinations can be achieved in various ways.
Contrasting colors – split contrast mixes of two closely related and one unrelated color, and for impact use the brightest tone as an accent in cushions or accessories. Ensure you choose colors of a similar depth for bold impact. Indigo blue always works well with sunny yellow, for example.
A monochromatic palette using different shades of the same color can also be effective. Try transferring these applications to door and wall panels, cornicing and dado rails. Play with patterns too. Stripes, squares and spots are all eye-catching effects and adding coordinated wallpaper ideas builds in texture.
A tonal scheme can be created by mixing different tones of the same color together for a multi-layered scheme with lots of depth. For example, use dark navy blue, pretty cornflower blue, and rich royal blue in equal amounts for a balanced result. Or combine moody blues with fresh greens for an elegant scheme that channels colors found in the natural world – think of plants and water. Try zesty lime green with rich indigo blue for an up-to-date look.
A three-color scheme is a basic but effective approach; try combining no more than two or three colors in a scheme, focusing either on primary or secondary tones. To create eye-catching contrasts, study the color wheel and look at opposing shade combinations, such as canary yellow and grey, or electric blue and hot pink.
Neutral color blocking, combining monochromes and soft tones, such as black, white and gray is also effective, but be prepared to edit a scheme strictly for maximum effect. Accessories are also an important color blocking tool – vibrant, block colored living room seating ideas against a contrasting block panel will set off a scheme.
'Combining color is a perfect and affordable way to create an impressive design statement, achieved by applying a modest amount of color for maximum impact. It's an easy trend to assimilate but does require bravery.
'We all experience color differently from one another and each will have an energy that appeals. Work with your instincts. Assert your whims, and look at the clothes in your wardrobe for color inspiration,' advises interior designer Andrea Maflin (opens in new tab).
How do you combine colors in a living room?
For anyone designing a living room, it's tempting to play it safe when it comes to injecting color. However, interiors that experiment with bold tones are often the most striking. The key is to do your research, testing contrasting palettes out before decorating, and using color and fabric with confidence.
Color can have a profound effect on mood, and a bright scheme can uplift the senses as well as adding depth to your interiors. Unexpected color combinations, such as blues and reds or oranges and pinks, can work well, but try to provide relief with some neutral touches, like white woodwork, or introducing pattern to break up the look and add texture.
Before decorating walls, try painting the inside of a shoebox with your preferred hue. That way, you'll see how the light falls into the corners too, which will give a truer representation of how the color will look in a room.
If you prefer to keep walls more neutral, a large living room rug is a great way to inject vibrancy, complemented by colorful accessories such as cushions and fabrics, whether a single throw or a brightly upholstered ottoman.
Consult a color wheel to find daring hues that will work well together. Remember that color changes with its surroundings. The tone is never quite the same depending on the surface material you choose.
The right paint finish will also transform the final look. Matt and eggshell produce a soft sheen, and gloss and oil are both shiny finishes that reflect light. Test paints first using sample pots to see how they will look before you decorate. Inspiration can be found in the latest trends.
What colors make a living room feel bigger?
When decorating small spaces, the colors that make areas feel larger are pale shades that reflect light. However, making a small living room feel bigger is slightly more nuanced than color scheming alone.
Lean towards off-white shades when working with neutrals, over stark whites: off-whites will deliver more character than a pure white, distracting the eye from the size and more towards to the color.
'Another trick is to carry the wall color onto all of your woodwork, avoiding all the horizontal framing and creating the illusion of more space,' advises brand ambassador at Farrow & Ball (opens in new tab), Patrick O' Donnell.
'Finally, be aware of your ceiling color – most people default to a generic white, but if you choose an off-white that shares similar tones to your wall color, you will become less aware of where your wall height stops and the ceiling starts,' he says. This is also a great tip for apartment living room ideas that sometimes have lower ceilings.
'Traditionally, wisdom has been that rooms in bright tones of white or off-whites will give the best feeling space,' says Dominic Myland.
'However we're increasingly seeing customers take much bolder steps with bright colors, such as yellow, which, when paired with contrasting trims, mouldings and ceilings in lighter colors, will trick the eye into thinking the walls are spaced further apart to make the room feel bigger.' You can even use paint to play with proportions when planning long living room ideas.
'White and neutral shades are always the go-to color as they make a room look bigger, airier, and more open,' explains David Harris, design director at Andrew Martin (opens in new tab).
'However, for small space living, you can be more daring. Don't be afraid of dark and rich colors, like coffee or dark gray, or try teal or even orange for a braver burst of color. These hues bring richness, intimacy and extra depth whilst allowing you to show personality and flair.
'Layering deep rich colors with artwork also adds fantastic texture and interest.' Be sure to incorporate small living room lighting ideas into your scheme too, to make the most of your chosen color schemes.
What are the new colors for living rooms?
Yellow is set to make a comeback for 2022. It's the shade of confidence and joy, so after the global turbulence of the past year it comes as little surprise that yellow is decorating's color du jour. Yellow room ideas inspire optimism, creating a summery feel; team it with charcoal and black from a modern look in the living. 'Current trends show a real shift towards brighter colors with a clean-cut finish – and are a great way to feel happier at home,' says Sue Kim, senior color designer at Valspar.
Gentle pastel tones have also been making a big appearance in the fashion world, so it makes sense that they are a burgeoning interior design trend. What you see on the catwalk ends up on the cushions, as the old saying goes.
However, all the trends and color experts we have spoken to predict that this desire for comfort will evolve into a more optimistic excitement, which will translate into brighter, bolder color choices being introduced into our homes, with living room color schemes no exception.
Jennifer is the Digital Editor at Homes & Gardens. Having worked in the interiors industry for a number of years, spanning many publications, she now hones her digital prowess on the 'best interiors website' in the world. Multi-skilled, Jennifer has worked in PR and marketing, and the occasional dabble in the social media, commercial and e-commerce space. Over the years, she has written about every area of the home, from compiling design houses from some of the best interior designers in the world to sourcing celebrity homes, reviewing appliances and even the odd news story or two.