Accent color ideas – how to use them and why they are important
Add a splash of impact to your scheme by using accent colors... here are 12 of our favourite ways to use them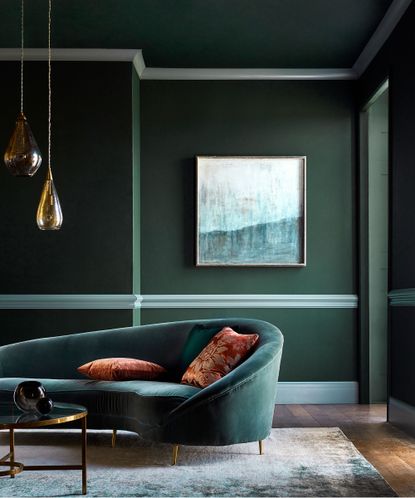 (Image credit: Zoffany)
Sign up to the Homes & Gardens newsletter
Decor Ideas. Project Inspiration. Expert Advice. Delivered to your inbox.
Thank you for signing up to Homes & Gardens. You will receive a verification email shortly.
There was a problem. Please refresh the page and try again.
When decorating any room in your home, you might feel like there's something missing and that could well be an accent color. This technique of adding in an unexpected shade in small areas of the room is one of the quickest ways to add drama to a space, while creating a harmonious scheme.
However, you might well wonder why you should even include accent colors in your room color ideas, let alone how to use them to their potential.
We've curated 12 of the best ways to use accent colors in your room, from highlighting architectural features to zoning a space.
What is an accent color?
An accent color is essentially a shade used in comparatively small quantities in a space, to add impact and interest.
Depending on the outcome you wish to arrive at, these colors can be complementary or contrasting the the main tone of the room, but either way they are there to add emphasis to the overall colour, not detract from it.
Judy Smith, Crown Colour Consultant explains: 'There are two things your must consider when choosing an accent paint color. Firstly what style do you want? Is it modern or traditional, fun or more considered? Secondly what is the atmosphere? Clean and spacious, deep and moody, bright and breezy? Whatever your preference the choice of paint really can help fashion both style and atmosphere.'
The complementary shades used in the scheme above highlight how one might use similar tones to create interest.
'Using shade 1974 beneath Hay Bale anchors the space, with Peach Juice on the shelf acting as an eye-catching break to the two blocks of colour," describes Rob Whitaker, Creative Director, Claybrook
Accent color ideas
Try these accent color ideas to add extra detailing and interest to a space.
1. Highlight paneling
If you live in a home with interesting architectural features, this is a great area to begin when considering how to incorporate accent colors.
While you could 'fill in' the panels with a block color, it can pay to approach things more tentatively: 'Being adventurous with color is hugely rewarding and you need only start with a few flashes of your favourite strong color,' advises color expert Annie Sloan.
'I tend to base a scheme on the neutrals I want to use, identify what tones they include and then use splashes of a color opposite for maximum drama and interest. For example, if I'm using a cool-toned grey I'd use pops of a hot color – maybe a coral orange. It's a very effective way to make a room vastly more lively and rewarding to look at, and you only need small amounts of you accent color.'
2. Take color across different surfaces
Accent colors don't always have to be constrained to a very small spot. Another way of using a striking color is by taking this across various smaller surfaces, without encroaching on the walls themselves.
This scheme makes a focal point of the deep duck egg, used on the bathroom unit, window frame and molding. While the wallpaper actually takes up the majority of the space in the room, between the continuity of the accent paint and the reflection, the accent creates a lot of impact while only taking up a relatively small amount of space.
3. Use accent colors to zone a room
One of the most most classic ways to use an accent color is to paint an accent wall.
For a more traditional and luxurious look, painting a single wall behind a bed or sofa creates a focal point in the room and draws your eyes into a specific area, also allowing the furniture to pop.
'Colour is not only visually pleasing but a powerful tool for transforming spaces,' comments Farrow & Ball Color Curator Joa Studholme. 'In this instance it has been be used to create a more intimate space in a large airy room - a cosy corner to relax in when the natural light fades.'
4. Draw attention to architectural spaces
A classic, yet subtle, way of embracing accent color is by looking to smaller architectural features of the home.
Try painting skirting boards, dado rails and picture rails in a juxtaposing color, which will make the fixture stand out without overwhelming the room.
5. Contrast with a crisp white
Accent color doesn't have to mean 'color' in the traditional sense.
Break up blocks of bold color, like these walls in Indigo Blue by Sanderson, by painting alcoves in neutrals or, even better, a crisp white. The contrast will feel refreshing and keep the room alive.
6. Make a functional area fun
From kitchen art ideas to colorful offices, with so many of working from home, and kids in and out of home schooling, it's time to look to brightening up our work spaces.
A child's study space or home office is the perfect location to play with a bright accent color without doing up the rest of the room – here's it's used as an accent wall. Crown Color Consultant, Judy Smith, agrees: 'A section of the wall painted in a kid's or teenage bedroom in a bright shade will give the room a fun element with minimal effort while still opening up the space,' - great for bedroom accent wall paint ideas.
Bright colors are also meant to stimulate the mind, so maybe more work will even get done as a result!
See more home office ideas to brighten up your work space.
7. Add glamor
Metallics are so appealing, but it can be scary when you start using them to decorate your home. Crown Color Consultant, Judy Smith, believes this is a great way to start playing with accent colors.
'If you want a more dramatic look try pairing vivid and dark colours with metallic accents and finishes to give the space a glamorous look while keeping it balanced with hints of texture, shine and brightness.'
8. Decorate often overlooked spaces
Features like skylights are rarely considered an option for decorating or adding color, but it's just a missed opportunity.
Have fun with you space, and start using accent colors. In a skylight, consider that the idea is for light to enter in, so stick to warming colors such as pinks and yellows, and away from cool blues, greens and grays.
9. Make a feature of storage space
Because of the small size, accent colors are ideal for brightening up the most unexpected spots in the home.
'One of my favourite tips is to paint something neutral on the outside and then add a flash of vibrant colour on the inside; it'll make you smile every time you open a drawer or a wardrobe," says Annie Sloan. "Colour brings joy so be bold with it!'
10. Use neutrals to make bold colors pop
A clean stripe of neutral painted dado rail will freshen up any room. This elegant wall color, Aquatic by Edward Bulmer, is enlivened by the addition of the brand's Spanish White shade.
'Painting the whole dado in off-white stems from the days when oil paint was chosen and lead white gave the most opacity to the paint, so was a cost effective way to achieve a solid finish,' adds Edward Bulmer.
Pictured: Antiques and styling provided by Lorfords Antiques
11. Create a faux dado rail
Even new builds without dado or picture rails can have fun with stripes of color, simply create your own sections on the wall using an accent color.
Marianne Shillingford, Creative Director of Dulux, comments: 'You don't need a lot of bright color to make a big impact in a room, in fact, just like a great pair of shoes, designer tie or contrasting nail varnish it's that dash of flash that gets all the admiring attention.'
12. Add impact to furniture
Why should walls have all the fun?
Add interest to tired furniture by having fun with stencils, or free painting with accent shades. It's also the perfect solutaion to enliven a rented property.
'People are painting furniture in really interesting ways at the moment,' notes Annie Sloan. 'Painting using blocks of color and leaving some parts of the piece unpainted is a great trend.'
How do I use accent colors?
The interior design rule for painting a room comes down to proportions. You should aim for 60% of the space in a dominant color, 30% in a secondary color, and then 10% left for an accent color. As for where to use the latter? The home is your oyster! Everything from architraves and window frames to radiators and doors can add something special with an accent color.
Why are accent colors so important?
Accent colors add personality and joy to a space, and even the smallest dash of brightness can make a vast difference. As Marianne Shillingford, Creative Director of Dulux says: 'Decorating should be fun and it pays to throw caution to the wind by being playful with color, especially in rooms where you spend lots of time.'
Sign up to the Homes & Gardens newsletter
Decor Ideas. Project Inspiration. Expert Advice. Delivered to your inbox.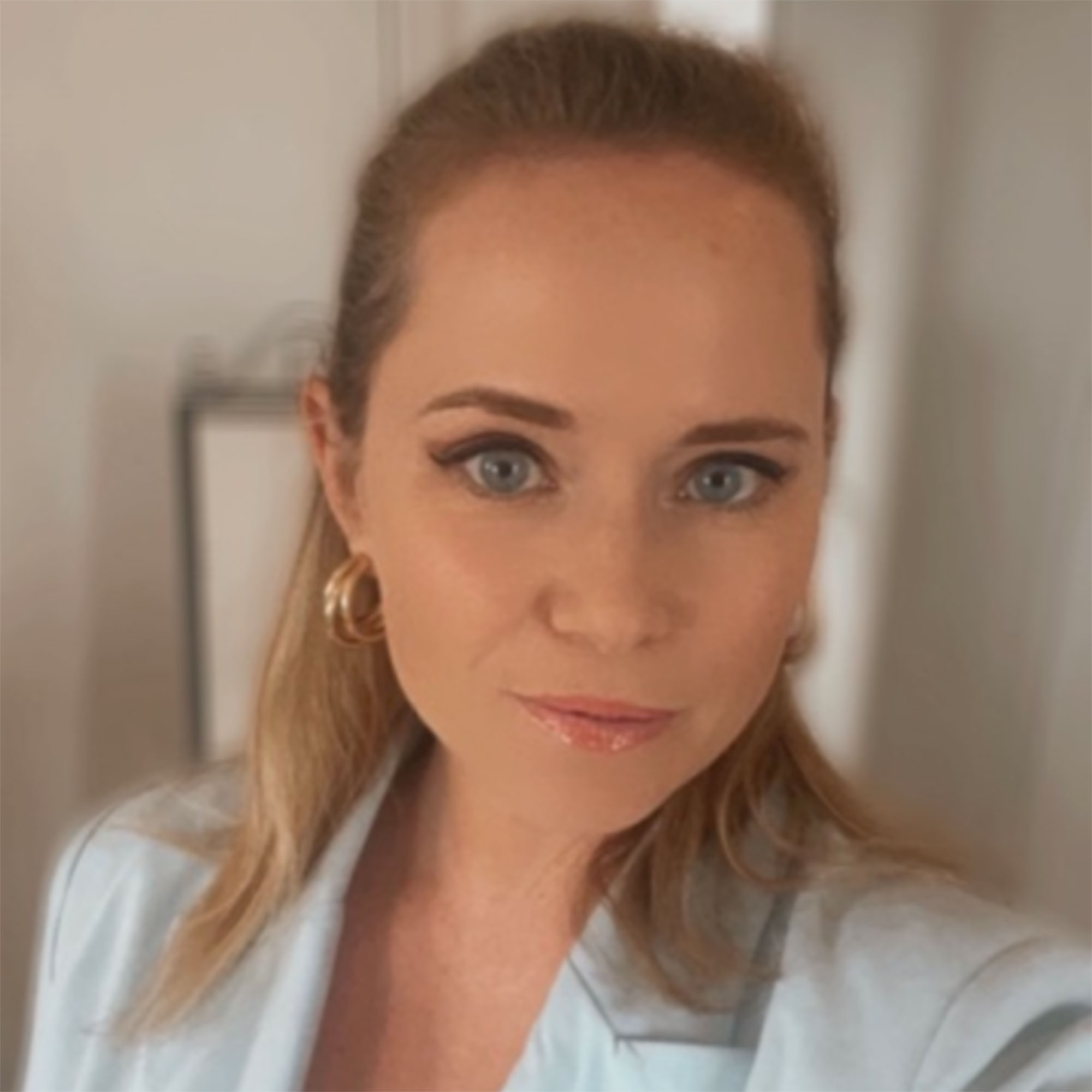 Thea Babington-Stitt is a Content Editor at Future. She has been an interiors journalist for nearly 10 years and has held positions at LivingEtc, Country Homes & Interiors and Homes & Gardens. Currently, she is writing for Ideal Home and Style At Home's websites and magazines.