10 colors that go with light gray – the perfect ways to pair this versatile neutral, according to experts
As it's such a great neutral there are many colors that go with light gray, we've chosen our favorites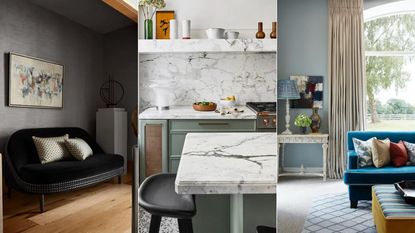 (Image credit: Lee Broom / Humbert & Poyet/Francis Amiand / Kelling Designs)
From bright blues to blush and black, we showcase the best colors that go with light gray, and the choice is wide.
'Decorating with gray is a versatile neutral that works well in any room and creates a calming and contemporary background that is easy to pair with all room colors, furniture, and decor,' says Lee Broom, founder of Lee Broom.
The beauty of light gray is that you can team it with both brights and other neutrals, making it a wonderful choice for a new scheme. All you need to do is remember to warm up some color combinations.
'Incorporating warmer tones through natural materials like wood flooring or an oversized rug balances out the cooler tones from the gray and creates a cohesive design scheme,' advises Lee.
Here, our experts have selected their favorite accent colors for gray, with a focus on the paler end of the gray spectrum.
The 10 best colors that go with light gray
What's wonderful about light gray is that you can change the feel of a room by the colors you choose. For example, if you're after a calming space then opt for gentle shades like sage green, blush pink, or taupe.
For an uplifting scheme consider bright blue, white, or orange, and there are also other shades of gray like charcoal to consider. For an edgy space add black.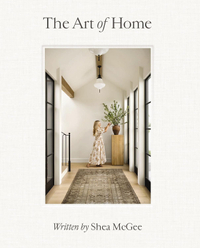 1. Light gray with red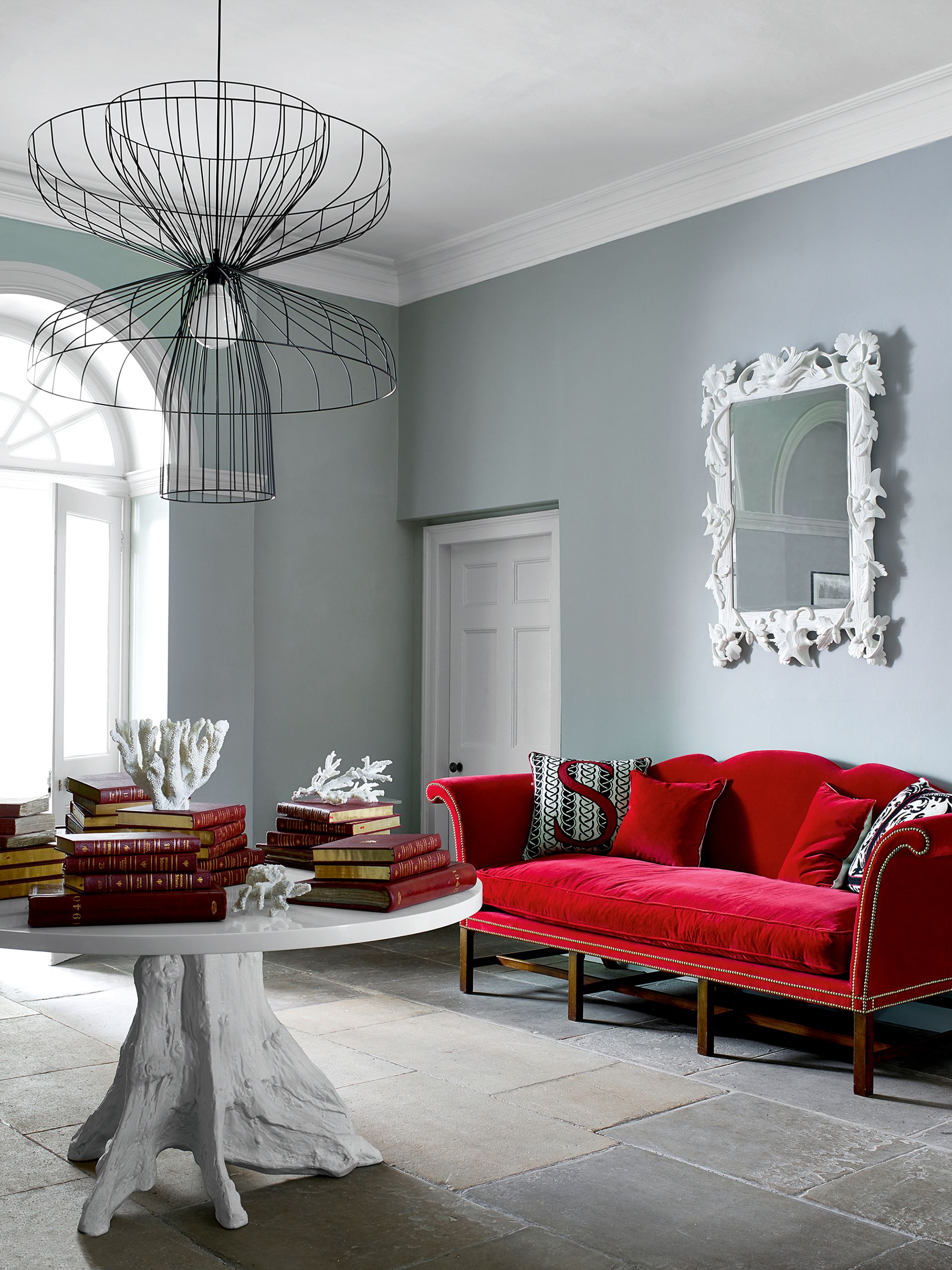 Create maximum impact in your entryway by choosing a scarlet red to contrast against your light gray. If you don't have space for a couch, then consider a red console, mirror, or even one red wall.
It will give your entryway a punchy interior design feature that's not too overpowering as the light grey will act as a stylish neutral – give it a go. You can always start small and add more red if you love it.
2. Light grey with bright blue
When choosing colors that go with light gray, do consider a bright blue. It's easy on the eye and it's a combination that can work with coastal schemes or one that you require to be elegant and sophisticated. Emma Deterding, founder and creative director, of Kelling Designs, explains:
'When it comes to the living room, a classic color scheme that always works well is pairing blue and grey. Not only do they complement each other perfectly, but they can also blend together seamlessly and often fall in line with the timeless, coastal aesthetic. This is ideal for the living room, a space in which you want to kick back, relax, and unwind after a long day.
Combining light and airy blues and grays also works effectively, creating an elegant and sophisticated look that is soothing. The brighter shades and muted hues help create a calming space that can be updated time and time again with more affordable accessories to refresh the look. You can really add texture and dimension to this by layering light and airy linens and natural textures that pay homage to the coastal look.'
Kelling Designs, founded by Emma Deterding, is an established International Interior Design company based in Chelsea and North Norfolk. Emma describes her style as Bold, colorful and timeless, all of which can be seen in her designs.
3. Light gray with sage green
If you have a beautiful marble kitchen that naturally comes with light gray veining you might be wondering what color to paint your cabinetry. Sage green is a fabulous option – it's a gentle shade that blends well with the veining and in this smart kitchen there are specks of light gray in the flooring too.
Choosing a hue that's soft will create a balanced scheme where both the color and marble have equal billing.
4. Light gray and navy
Perhaps an unusual pairing, but one that works incredibly well in this Scandiesque dining room. Navy and light grey definitely nod to Nordic color palettes and have a fresh appeal.
'We love pairing neutral walls with a pop of color. In this home, we blended a light gray wall which is timeless with a navy pop. Both are cool tones, so they worked well together. Should our client want to change the chairs out over time, the investment is low, but the impact is high,' says Erin Coren, co-founder and design principal of Curated Nest.
The pale wood gives the space warmth, which it could be lacking without it, and adding a touch of pattern in the form of the couch pillows adds interest to an otherwise plain but contemporary scheme.
5. Light gray and taupe
If you've got charcoal-colored walls and want to layer some neutrals then your first port of call would be a light gray. Then consider another shade to act as a secondary color to lighten up and add warmth. This is where taupe can work wonders.
'Light gray hues offer a modern touch, whilst taupe will add a hint of earthy charm – it's the perfect match for your living room needs. Whether brought in through soft furnishings, a couch, or even the walls, these two neutral colors come together like old friends to create a cozy, comfort-inducing space,' says Dani Burroughs, head of product for Snug.
Add in some couch pillows that have both blush, taupe, and light gray in to further contrast against the charcoal and to link the shades together and you'll have a soothing yet modern scheme.
6. Light gray and ochre
Gray can be a little cool, but to combat that it's worth adding in a warming shade even if it's in small amounts, consider an earthy shade of ochre, it pairs beautifully with light gray.
'Just because a room is gray, it doesn't have to be boring and lacking personality. The right subtle grey, like Benjamin Moore's Light Pewter, can provide a more elevated neutral (and alternative to white) upon which to layer some bolder accent colors,' says Rebecca Amir, founder, of Rebecca Amir Design.
'Here, in this main bedroom, light blues in the art and window treatments add to the calm, neutral feeling, while ochre accents provide an unexpected pop and bring in warmth to balance the cool, hushed tones.'
7. Light gray and brass
Metallics don't really come under a 'color' as such but they can count when the rest of the scheme is one shade. Take this modern bathroom as an example – the light grey walls and tiled flooring work together, but could be clinical if it wasn't for the brass fixtures and fittings.
They add warmth to the scheme and a decorative aspect, make sure you pick the same tones throughout for cohesion.
8. Light gray and white
Any scheme that has white in it will have a fresh feel as it lifts and brightens. The main thing to remember when you add white is to choose a shade that works, Helen Shaw, director of international marketing, Benjamin Moore, explains below:
'Grey harmonizes well with almost every other hue, this versatility gives good reason for its popularity. A barely-there gray with a crisp white will create a timeless look and keep a room feeling bright and airy. However, not all white shades are going to work with any gray shade, as a rule of thumb pair warmer whites with warmer grays, and cool-toned grays with purer whites.'
9. Light gray and black
'Light grey serves as a neutral base, providing a backdrop that can make a space feel airy and open,' says Lee Broom, founder of Lee Broom.
'When paired with black accents and furnishings, it creates a striking contrast that adds depth and drama to the room. The combination of these two colors creates a modern and sophisticated atmosphere, while also allowing for the incorporation of various textures and materials to create a visually dynamic space.'
Add in some pattern to help blend the light gray and black together, this could be decorative couch pillows and artwork, or a vase that has the two shades in it.
10. Light gray and bright colors
We talk about using single colors with light grey, but if you can't decide then why not incorporate two or three instead? Multiple colors work so well with gray as it's such a fabulous neutral that acts as a blank canvas.
'If color is your kryptonite, pick a couple of complementary colors that you love, and weave them through the room,' says Patricia Gibbons, design team at Sofa.com. 'Gray works beautifully in bedrooms, and while most colors do "pop" against gray, we're loving greens, reds, and yellow at the moment.'
This is particularly important if you're a color lover rather than a minimalist, Patricia adds:
'Showcasing an element of your personality always comes into play when planning the style of your home. In spaces like the kitchen and living room where most of the entertainment takes place, you might want to take a more balanced approach. However, the more personal spaces such as the bedroom are where you can really play with colors that energize you and reflect a sense of quirkiness.'
FAQs
Does light gray go with any color?
There are very few colors that don't go with light gray as it's classed as neutral, even black looks great with it as does pink, green, and blue. It all depends on what kind of look you're after.
'For a moody feel and atmosphere, grays and blues in darker tones are a go-to choice as they create a deep backdrop that really allows your furniture and accessories to sing. People are becoming bolder with design choices, often opting for really deep, inky blues and charcoal grays for a dramatic statement that evokes a cocoon-like effect,' says Emma Deterding, founder and creative director, of Kelling Designs.
Kelling Designs, founded by Emma Deterding, is an established International Interior Design company based in Chelsea and North Norfolk. Emma describes her style as Bold, colorful and timeless, all of which can be seen in her designs.
Sign up to the Homes & Gardens newsletter
Decor Ideas. Project Inspiration. Expert Advice. Delivered to your inbox.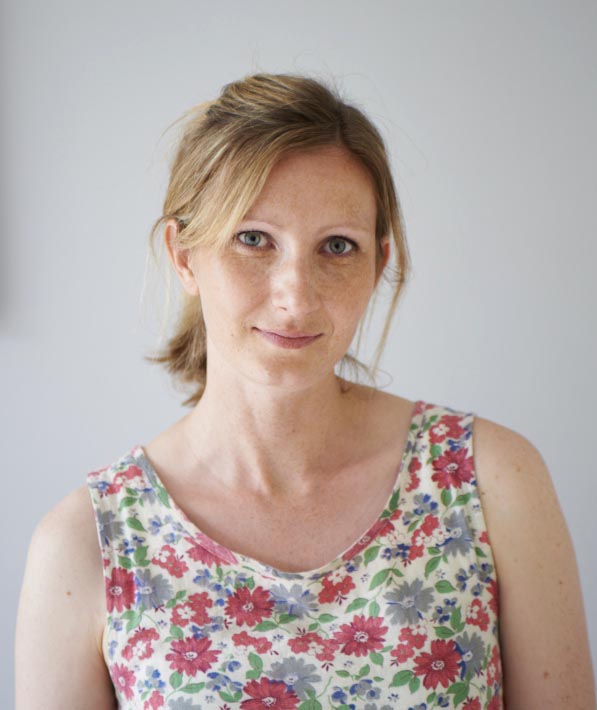 Sophie has been an interior stylist and journalist for over 20 years and has worked for many of the main interior magazines during that time, both in-house and as a freelancer. On the side, as well as being the News Editor for indie magazine, 91, she trained to be a florist in 2019 and launched The Prettiest Posy where she curates beautiful flowers for modern weddings and events. For H&G, she writes features about interior design – and is known for having an eye for a beautiful room.