What colors go with taupe? 8 tried-and-tested combinations for this delightful neutral
Learn how to uplift this grounding, natural shade with the best accent colors favored by interior designers and decorators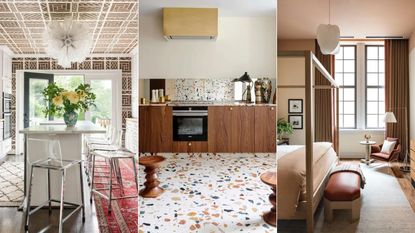 (Image credit: Isabel Ladd Interiors/Katie Charlotte / Victoria Maria Interior Design/©Belen Imaz & Pedro Bermejo / BHDM Design/Adam Kane Macchia)
Perhaps one of the most versatile shades to choose taupe looks great with so many colors, in fact, it's hard to find a color it doesn't work with.
Reminiscent of velvety cocoa, this mid-brown taupe is a striking color for any room in the home. Depending on the furniture and accent colors introduced alongside, taupe has the flexibility to range from looking neat and tailored to soft and welcoming.
Interior designers and decorators reveal what colors go with brown, and how to use it to the best effect.
What colors go with taupe?
Taupe is a perfect alternative to white or gray. From brights like punchy red and vibrant pinks to teal and apple greens, it's a great base color that you can't go wrong with. Treat it like a blank canvas and use it with other neutrals if you prefer a more muted scheme – oatmeal and ochre are two shades that will create a calming and sophisticated scheme.
Once you've picked your taupe, choose one to two room color ideas that you love and see how they sit together, you'll be surprised at how easy it is to work with the following color combinations.
1. Pair taupe with vibrant shades
Taupe works wonderfully as a canvas for strong contrasting or clashing colors.
Paolo Moschino, Paolo Moschino for Nicholas Haslam agrees: 'Taupe is a beautiful color and a wonderful starting point, but it can err on the side of boring so I always recommend introducing a contrast. I've covered walls in taupe linen for a bedroom, which I then trimmed in electric blue to give a splash of color.'
Paint specialist Edward Bulmer says this elegant color has become 'a go-to choice as we embrace more color and nuance in our lives' as it complements more vibrant shades.
2. Mix taupe with ochre and red accents
'Timeless neutrals lend themselves to historic properties, creating warm backgrounds for original features,' says Louise Wicksteed, design director, Sims Hilditch. 'When opting for a neutral shade on the walls and ceiling, be playful with your soft furnishings and consider threading splashes of color and pattern through the fabric used for your scatter cushions.'
The taupe brown here has a brush-effect surface that has texture and richness. When paired with ochre and red accents, the room feels warm, welcoming and comforting.
3. Mix taupe with darker brown tones
Pairing taupe with dark brown tones is an undisputed way to create a cozy room that is perfect for the colder months.
'For me, neutrals such as taupe are grounding wall colors,' says Henriette Von Stockhausen, creative director, VSP Interiors. 'It's important to remember that sometimes a classic interior is just the ticket: calm colors, gentle schemes, traditional furniture and antiques – no pattern clashes, no huge color pops, just comfort and a quiet space to relax in.'
Doris Lee, founder, of Doris Lee Design Studio loves to use brown-on-brown in her decorating schemes: 'Create an inviting living room by using a chocolate shade. Paint the entire room including walls, ceiling and woodwork in this warm color to create a neutral backdrop. Then add an extra-large linen sofa, rustic wooden coffee table and wool throw to create the ultimate winter retreat.'
4. Use taupe with pastels for softeness
This wall color looks beautiful when bathed in natural light and paired with soft pastel blues – and it maintains its warmth into the evening, creating a cozy atmosphere, says the team at Sims Hilditch.
'Taupe is an effective color to provide warmth to any space,' says Jean-Frédéric Nothomb, founder, of Argile. 'It creates a reassuring atmosphere without being too strong and also pairs easily with pastel or bright colors, adding either cool or warm tones.'
5. Team taupe with pure white
'Taupe is a very favorite of mine,' says Isabel Ladd, founder, of Isabel Ladd Interiors. 'It looks so crisp when paired with white, like in the trellised wallpaper here.
'When committing to a bold glow-up like in this all-white kitchen, light brown also works so well because it is a neutral color that doesn't overwhelm when done in an all-over pattern. Taupe and white is a classic pairing that feels so workable with bold prints and patterns.'
6. Make a dramatic statement with taupe and black
'A taupe interior color scheme is surprisingly versatile and not at all as dramatic as it sounds, as there are so many tones that you can ease into,' says Cathy Dean, founder and CEO of Studio Dean.
'Opting for a little more controversial and less obvious is a brown and black combination, we love it!
'Decorating with taupe and black may seem controversial, but this daring color combination works wonderfully. Light and dark combine beautifully to give the space depth, while a neutral light brown base allows you to have versatility in your home as you can easily bring in other colors and trends.'
7. Warm up a room with taupe and ochre
Taupe and ochre are this season's most warming of color palettes. A highly-pigmented yellow, ochre will add depth to a neutral scheme and drama to a darker one.
Mood-lifting and warm, an ochre and taupe color combination will bring energy, confidence, and optimism to an otherwise predominantly neutral space. It can be used anywhere in the home but is particularly effective in calming spaces, such as bedrooms and lounges, or north-facing rooms that lack light.
8. Keep it neutral with taupe and cream
Taupe and cream is perhaps one of the most natural color combinations you can recreate. Inspired by nature, this pairing will always be a delight for the senses.
'We wanted to keep the walls in a muted cream color to subtly highlight the warmth of the dark wood and create a soft base for the organic textures to stand out,' says Victoria Marie, founder of Victoria Maria Interior Design.
'Additionally, we incorporated custom terrazzo, which we used for the floor, countertops, and backsplash, perfectly complementing the orangy-taupe tones with contrasting teal flecks. The addition of brass accents and orange curtains creates a balance between the wood and the cream, resulting in an overall earthy palette that makes the space inviting.'
What color complements light brown?
More versatile than you may at first thing, brown goes very well with many colors. It's the ultimate neutral after all so you can happily pair it with green, blue, blush pink, ochre, white and gray.
It also looks great with other browns in light or darker shades, so if you're after an all-encompassing cozy feel then opt for brown with accents of tan, beige, and auburn.
How do you make taupe look modern?
The key here is to keep it minimal, and to opt for no more than one other main shade.
Brown and its various shades represent comfort and warmth, so to make that feel contemporary consider a crisp white or a bold green. Both will give you a smart scheme that's bold visually. Darker shades can make the overall look feel too heavy which is not what you want for a modern look.
Sign up to the Homes & Gardens newsletter
Decor Ideas. Project Inspiration. Expert Advice. Delivered to your inbox.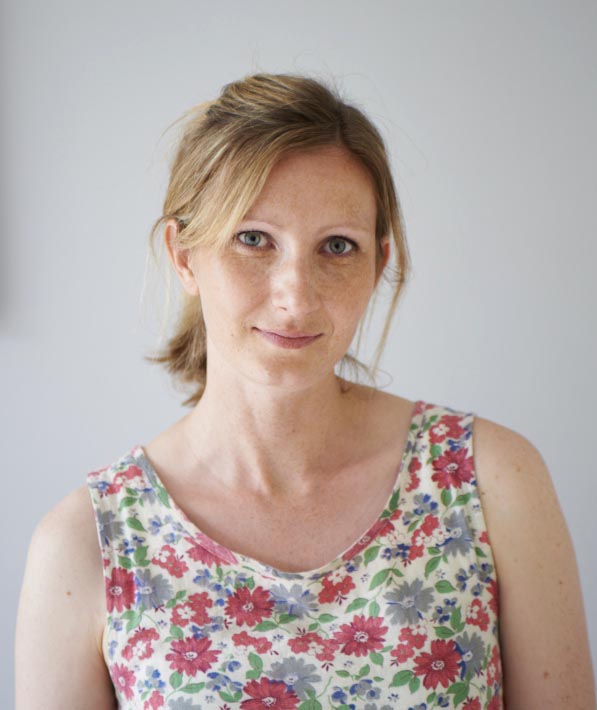 Sophie has been an interior stylist and journalist for over 20 years and has worked for many of the main interior magazines during that time, both in-house and as a freelancer. On the side, as well as being the News Editor for indie magazine, 91, she trained to be a florist in 2019 and launched The Prettiest Posy where she curates beautiful flowers for modern weddings and events. For H&G, she writes features about interior design – and is known for having an eye for a beautiful room.