Decorating with yellow – 20 ways to use this sunshine shade
Discover the options for decorating with yellow, the most cheerful color, guaranteed to inject warmth and creativity into any space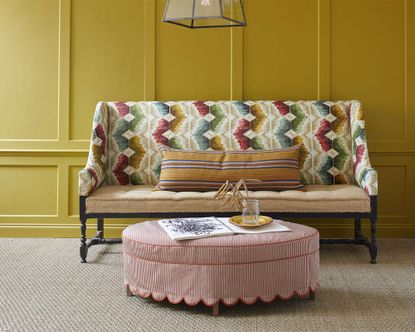 (Image credit: Madeaux)
One of the most uplifting colors, decorating with yellow is sure to lift your spirits and it is perhaps not surprising that this joyful option is experiencing a renaissance in interiors.
From pretty primrose, soft buttermilk and golden yoke, to zesty lemons and sunflower or mustard hues, yellow brings warmth and sunshine to every surface it touches. Along with its mood-enhancing qualities, yellow is a highly versatile color that can be paired with many other shades.
Hugely diverse decorating with yellow can be used to create spaces that are stimulating and energizing, fun or formal, to cozy and welcoming.
With an array of shades to choose from and many beautiful yellow room ideas, there is no end to the potential that yellow can offer in decorating.
'Sunny yellow brings in a touch of warmth and optimism to a room, perfect for bringing a sense of positivity into the home,' says Justyna Korczynska, senior designer at Crown. 'The color creates a sense of calm with a feeling of restfulness and well-being.'
Find expert advice on some of the best ways to use yellow around the home.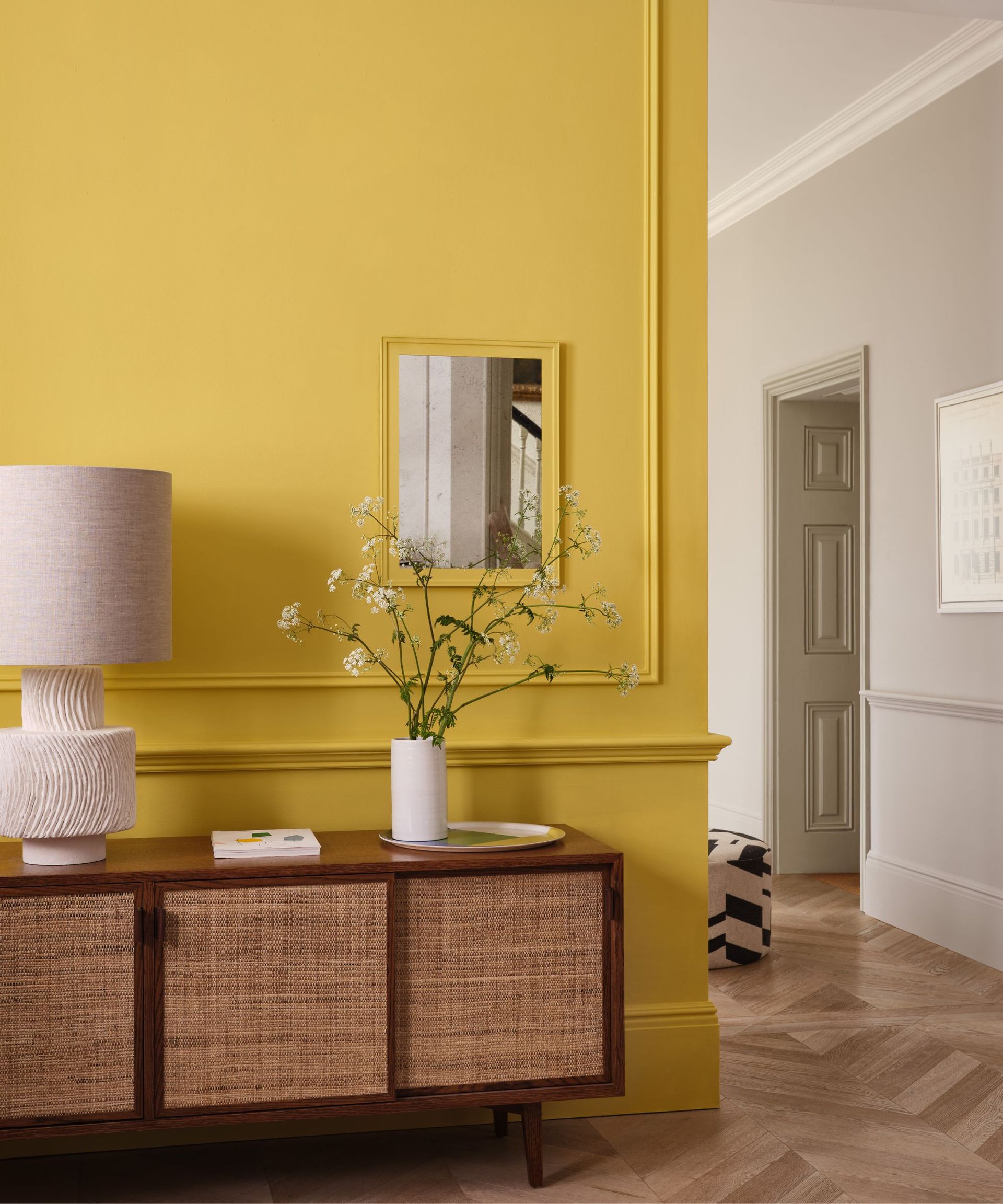 Decorating with yellow
When it comes to decorating with yellow there are so many ideas for using this mood-enriching shade – named one of the best colors to make a room feel happy by paint experts.
'Yellow is a shade that provides positivity to a space. It is a color that makes us feel uplifted, happy, energized and invited. The perfect shade for a hallway or a front door, yellow provides a warm invitation to any home,' says Ruth Mottershead, creative director of Little Greene.
Bold, saturated shades used in yellow kitchen ideas can be great for stimulating activity, while more rich earthy tones can be perfect for bringing an enveloping and comforting feel to yellow living rooms.
Used on all four walls, yellow can make a lasting impression, alternatively, 'used as a feature zone or on a piece of re-loved furniture, yellow has the power to really add a pop of happiness into a space without needing to saturate every wall in it,' says Anna Hill, brand director at paint and color experts Fenwick & Tilbrook.
As well as considering the style of the room you wish to decorate, consider how you use a room and the energy you wish to evoke. Paler, gentler shades of yellow will create a sense of calm, while stronger sunnier hues offer more high-octane energy. Tweak that energy further by opting for finishes in subtle chalk or glossy lacquer.
1. Add warmth in a north-facing room
When it comes to deciding where and how much of color to use if you are decorating with yellow, consider the light in the space.
'As with any pigment, natural light will affect how your color choice looks in a room so I'd always recommend painting a sample onto the different walls in a room so you can see how it will look in different lights throughout the day,' says Dominic Myland, owner of Myland Paints.
'If yellow walls might be too much for you, introduce it into smaller areas such as kitchen cabinetry, window, and door woodwork, the inside of a wardrobe, or by painting a favorite piece of furniture. For a north-facing room, yellows and yellow-based off-whites will imbue the room with warmth and counterbalance a cool grey light.'
Here, color blocking the inset to a window with yellow as a paint trick creates a dynamic effect that not only brings warmth but offers an eye-catching focus to a room. This warm paint hue from Crown was developed with the Mid-Century trend in mind and is made from a deep greyed yellow that has got the depth of an old gold, too. Cream White and Mustard Jar Breatheasy Coloured Emulsion, from £18 for 2.5ltrs, Crown.
2. Promote creativity with yellow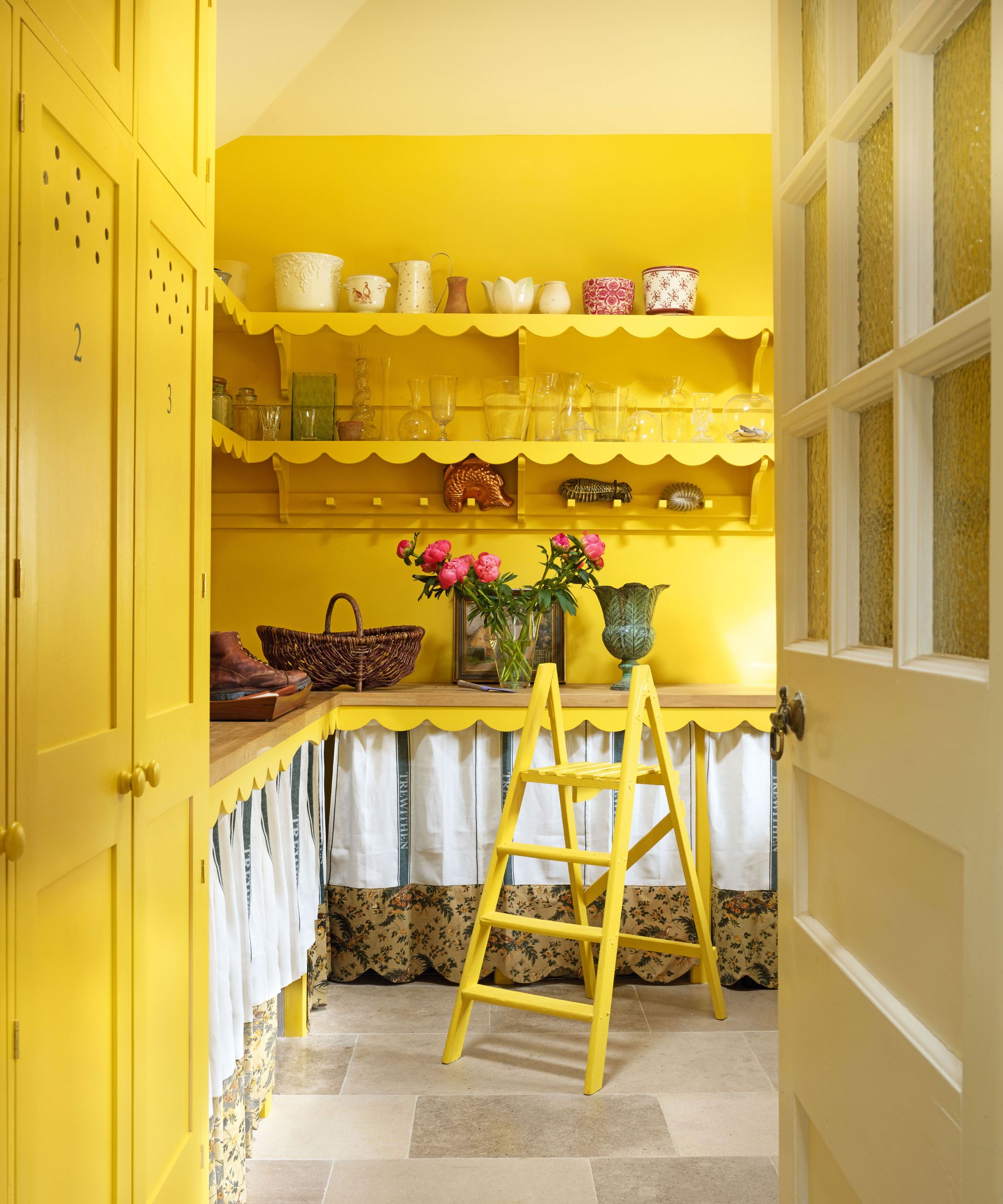 'Yellow is a color that people are often scared to use, but it's a fantastic color to really lift a space and create interest and features. It reflects all lights well, and makes a room feel very warm and inviting. It's known to induce creativity and playfulness, so it's fantastic for craft room ideas, kitchens and children's rooms,' says Interior designer Francesca Rowan-Plowden.
What better place to use it in its brightest, zingiest form than a flower room, craft room, or pantry idea? Interior design team Salvesen Graham designed a joyous space for their client with open scalloped shelves to soften the utilitarian nature of the room. The finishing touch is pretty, skirted storage fashioned from a repurposed bed hanging sewn with white linen tea towels.
3. Introduce yellow in wallpaper prints
For a serene living space, decorate paneled walls with small print wallpaper ideas in gentle golden hues, such as this Nerissa design in yellow by Jane Churchill.
Keep the look light with white woodwork contrasting a small print wallpaper with upholstery in neutrals and large print floral fabrics. This works particularly well as a yellow living room idea that is not too overwhelming.
4. Choose bright highligts
If you want a touch of yellow then add some highlights to an otherwise neutral or cool blue scheme.
Playful scale and pattern are at the heart of this project as a kids' bathroom idea by the interior design team Salvesen Graham. A yellow palette is used judiciously lining a pair of Roman blinds, with a pair of Mid-Century wall lights and a cost-effective chequerboard paint-effect floor.
5. Balance yellow with seasonal colors
Yellow-painted walls are the perfect choice for creating an all-year-round living room scheme. You can achieve a seasonal balance by ensuring the living room color ideas for contrasting upholstery, soft furnishings and flooring work for the two halves of the year.
Include natural textured flooring along with fabrics in summery neutrals and stripes with weaves in warmer ochres, burgundy and olive hues. Finally, choose a practical matt eggshell finish for decorating with yellow panelled walls.
6. Choose the right yellow
Tones of yellow vary hugely from buttercup yellows to zingy citrus shades, and which you choose can have a real impact on the look and feel of the space so it's important to choose wisely. When decorating with yellow, 'the secret to success is in the tone tint or shade as primary yellow is just too insistent to use in large amounts,' explains Simon Temperell, interior design manager at Neptune.
'Yellow with a green undertone is best kept to bright, south-facing rooms as it will turn slightly bilious in a shadowy corner and because of that it is important to recognise how it registers at all times of the day before you commit. Softer, buttery yellows are more calming and easier on the eye.'
It's important to note that the more red you add to yellow the warmer and more adaptable it becomes, he adds. 'Mustard, ochre and sienna carry more importance and can be paired beautifully with blues, greens or even pink, if it is sufficiently subdued. And if you want to create drama with yellow, try pairing it with black, navy or emerald.'
7. Use vibrant yellows to bring joy to everyday spaces
'Yellow is a color that evokes happiness and provides a sense of positivity. It is perfect for areas of the home where there is much activity and socialising, such as the kitchen and dining room, where it adds energy and vitality,' says Andy Greenall, head of design, Paint & Paper Library.
Yellow dining room ideas with golden shades used over all four walls are guaranteed to create wow-factor and spark joy at gatherings and family meal times, alternatively, bring a zesty pop to a kitchen by limiting the shade to the cabinets which can easily be repainted if tastes change.
8. Opt for an earthy shade to create a cozy feel
Yellows that contain red undertones will bring warmth and coziness, making them ideal living room color ideas. These warmer yellows will pair beautifully with natural materials, earthy neutrals and botanical shades like olive green, but can also work well with pastel pink for a playful twist.
9. Use bold yellows to create a warm welcome
For those less confident with color, using yellow in larger rooms and busy spaces can sometimes be overpowering, in this case consider using it in rooms used less often such as hallways and bathrooms or over small areas suggests says Nicola Harding, founder of Nicola Harding & Co.
'This is an energising color that works best in a room that you don't use all the time or as an accent color. I have bright yellow tiles in a shower room at home, teamed with a playful Svenskt Tenn wallpaper. It lifts my spirits every morning!'
In this yellow hallway, Nicola has teamed walls in Farrow & Ball's Babouche with woodwork in Inchrya Blue for a fun and welcoming space.
10. Try yellow on woodwork
Design studio Frank & Faber ensured that the upstairs landing at the boutique hotel Number One Bruton in Somerset was joyful by using a rich yellow, an ideal to greet guests in the mornings.
An earthy tobacco shade, the Trumpington color by Edward Bulmer Natural Paint brings a fun color pop to the historic space while also bringing warmth.
'Sometimes you need a deeper golden colour with more clout as some yellows can be too grey, too flat or just too primary. Earthy tobacco shades will work in any room you want to feel warm and intriguing; it is a serious colour, elegant and sophisticated, which creates a fabulous backdrop to artwork and antiques and works in a variety of spaces,' says Edward Bulmer.
11. Use yellow to bring a playful feel to practical spaces
If you're cautious about using yellow wall-to-wall, try limiting it to smaller areas – it can be a great way to bring a sense of fun to unexpected places as demonstrated above.
'Yellow is always a good accent colour and using a mustard shade works well inside cupboards or pantries as an uplifting surprise as you open or enter. It's easier to incorporate this shade into a scheme if you're slightly put off by bright yellow paint in your home and it is particularly effective in darker, moodier spaces as it creates a feeling of warmth,' says Sarah Brown, founder of Sarah Brown Interiors.
12. Use yellow to bring balance to bold prints
If you don't want to use yellow all over, highlight woodwork, a door or skirting boards in yellow for a splash of joy suggests Ruth Mottershead, creative director of Little Greene.
'A bright yellow such as Mr David or Trumpet can work fantastically well with deep blue or grey tone wallpapers, transforming what might feel like a traditional wallpaper into a more contemporary design statement.'
Here the Loriini wallpaper in Dorian looks fabulous alongside a flash of yellow such as 'Trumpet' on woodwork bringing bold color without going overboard.
13. Introduce warmth and texture with yellow fabrics
In this kitchen by Martin Moore, mustard yellow bench cushions bring warmth and softness to the cool, streamlined space plus help to zone the social area of the room. Opting for fabrics with texture or a delicate pattern as opposed to those with a flat tone will help bring extra depth and coziness which is important in rooms like bedrooms and living rooms.
14. Use yellow to create a focal point
Opting for a bath in yellow is a great way to create a fun focal point in rooms that can easily lack personality like bathrooms, but if you're thinking of yellow bathroom ideas be sure to chose the right shade says Barrie Cutchie, design director at BC Designs.
'The secret to making the color yellow work in your bathroom is to use the right shade of yellow that resonates with you, and while using it in the right proportions. Being surrounded by too much yellow, the wrong yellow for you or the wrong tone in relation to the other tones within the colour scheme can easily create disharmony.'
Here the choice of pale yellow pairs beautifully with white and grey tiles to keep the space feeling relaxing. 'Having white intermixed shows off both the yellow and grey without competing with either,' he adds.
15. Pair yellow with art and antiques
If you like decorating with art and antiques in an array of colors then neutral backdrops can help bring harmony. Alternatively, if your collections are in muted colors or black and white, then a vibrant living room paint idea could be a great way to elevate them as demonstrated in this space.
Here walls in Peter's Ochre by Francesca's Paints brings balance to the striking silhouette of the iconic black mid-century armchair and monochrome artworks with flashes of orange, plus, with underlying warmth, the shade prevents the space feeling too cold.
16. Choose the right yellow for a bedroom
Yellow bedrooms are incredibly inviting, especially at night when light levels are low; however, it's worth bearing in mind how you might feel about yellow in morning light.
'The zingier the shade, the more energized you'll feel so consider creamier, knocked-back shades of yellow for bedrooms with punchier palettes in your kitchen and study,' advises style editor, Country Homes & Interiors, Sara Bird.
17. Use a citrus shade for a modern feel
If you love decorating with yellow but want to create a contemporary look, consider a zingy citrus shade.
'This shade of yellow is best in a west- or south-facing room; in rooms with cooler light, it will take on a tinge of blue, which isn't ideal. In bright spaces, though, it is fresh and modern, and works well used on its own but looks amazing with monochromatic schemes such as black and white,' says Sara Bird.
18. Bring depth by layering different tones of yellow
When decorating with yellow, indeed any color, it's always worth layering the look of your room with more than one tone. However, while layering neutral upon neutral works wonderfully to add interest, it should always be done with caution with any bold color, where it will be overpowering. How to make this work? Combine yellows that match closely in tone, and avoid contrasting yellows, as in the space above.
'Quince is a particularly versatile and adaptable shade, finding natural matches with all manner of contrasting shades. It's also just as happy to exist in harmony with other bold yellow tones, such as Saffron and Olive,' says Rebecca Elderfield, Product and Services Director at Neptune. 'Saffron is our "true" yellow – it's neither pastel-toned nor too bright. Olive, meanwhile, is a traditional green with a yellow undercurrent just perfect for pairing with Quince. Together, these three colors create a joyful sunshine palette.'
19. Use pale colors to brighten a space
'Subtle and quiet, the palest hues of the yellow palette are perfect for adding a touch of color and warmth while enhancing the feeling of space. Above, a buttermilk hue is painted all over on walls and ceilings to make a vaulted room feel lifted to the skies. Deeper and richer shades of yellow are added to the mix to add warmth,' says Sara Bird.
20. Pay attention to details
You can create a feature out of otherwise standard shelving by painting both the shelves and walls the same color of yellow or alternatively brighten up neutral shelves with a bright shade of this cheerful color.
For seamless wall-to-wall sunshine, take the same color around the rest of the room or choose a contrasting color such as black, white, or blue to create a spotlight effect on your shelves.
This idea for decorating shelves can help draw attention to your carefully curated displays.
Is yellow good for a living room?
Yellow can be a great color for a living room provided you choose the right shade. When decorating with yellow in a living room, or any room, 'there are three things to consider: the style of your room or property; the orientation of the space and how much natural light it therefore gets; and the effect you want to create with your chosen yellow,' advises Homes & Gardens' Editor in Chief Lucy Searle.
'Muddier or spicier shades, such as the one above, will create a very different look in a room that's flooded with light compared to one that's north-facing. Matched with warm-toned accent colors and natural textures, they will conjure up a cozy appeal, or combined with flatter colors, like black, they will be perfect for conjuring up an elegant, period feel.'
For a safer option, decorating with a mid-toned yellow is a great choice for simply adding warmth to a cool space, however it's lit.
'If you wanted to inject a little playfulness to a room without having to commit to big decorating decisions, you can also do it subtly with accessories, cushions, throws or even an accent piece of furniture,' say Jenna Choate and Mariana Ugarte, Co-Founders of Interior Fox
What color go really well with yellow?
'Yellow is the perfect partner for all kinds of colors, from its color wheel neighbors of greens and orange to its opposing shades of pinks and plums,' says Sara Bird. 'A pretty combination can be seen if matched with white, and it even works well with bold blacks for a dynamic and striking statement.'
'I would pair this with the creamier off-whites, beiges and warm greys for a softer palette or with a sludgy green or deep blue for instant drama,' adds Edward Bulmer, interior designer and founder of Edward Bulmer Natural Paints.
'If you're unsure where to begin with decorating with yellow then we'd always recommend starting small. It might be a mustard velvet throw, a citrus-hued candle or an ochre rug for a splash of color underfoot,' advises Lou Graham, Co-owner of Graham & Green.
Can you decorate with yellow in a kitchen?
'Decorating with yellow in a kitchen is a brave choice but I always say that if you love a color, you should embrace it,' says Lucy Searle. 'If you are remodeling your kitchen to sell your house, I would advise against yellow kitchen ideas, other than in accessories, since this bold shade clearly won't be to everyone's taste. However, if this is your forever home and you love yellow, why not? You can always opt for yellow dining room ideas instead.'
'Painted kitchens in yellow will offer you flexibility so that if you change your mind or your circumstances change and you have to move house unexpectedly, you can always repaint in a safer shade.'
Can you decorate with yellow in a bathroom?
Yellow bathroom ideas can be ideal for making a cold, north-facing room feel instantly warmer, and can be mitigated by cooler accent tones, as in the room above. For a fun, family bathroom, you can pick zingier shades of yellow, but in more grown-up spaces, we'd advise sticking to the more muted shades, or simply accessorizing with yellow towels.
Do grey and yellow go together?
Grey and yellow go very well together, whether that is a dark grey with intense ochre, or a pale grey with a sherbet yellow.
'Yellow is a soothing colour, particularly when mixed with cool, calming tones such as greys and pale, muted blues,' says Justyna Korczynska, senior designer at Crown.
Sign up to the Homes & Gardens newsletter
Decor Ideas. Project Inspiration. Expert Advice. Delivered to your inbox.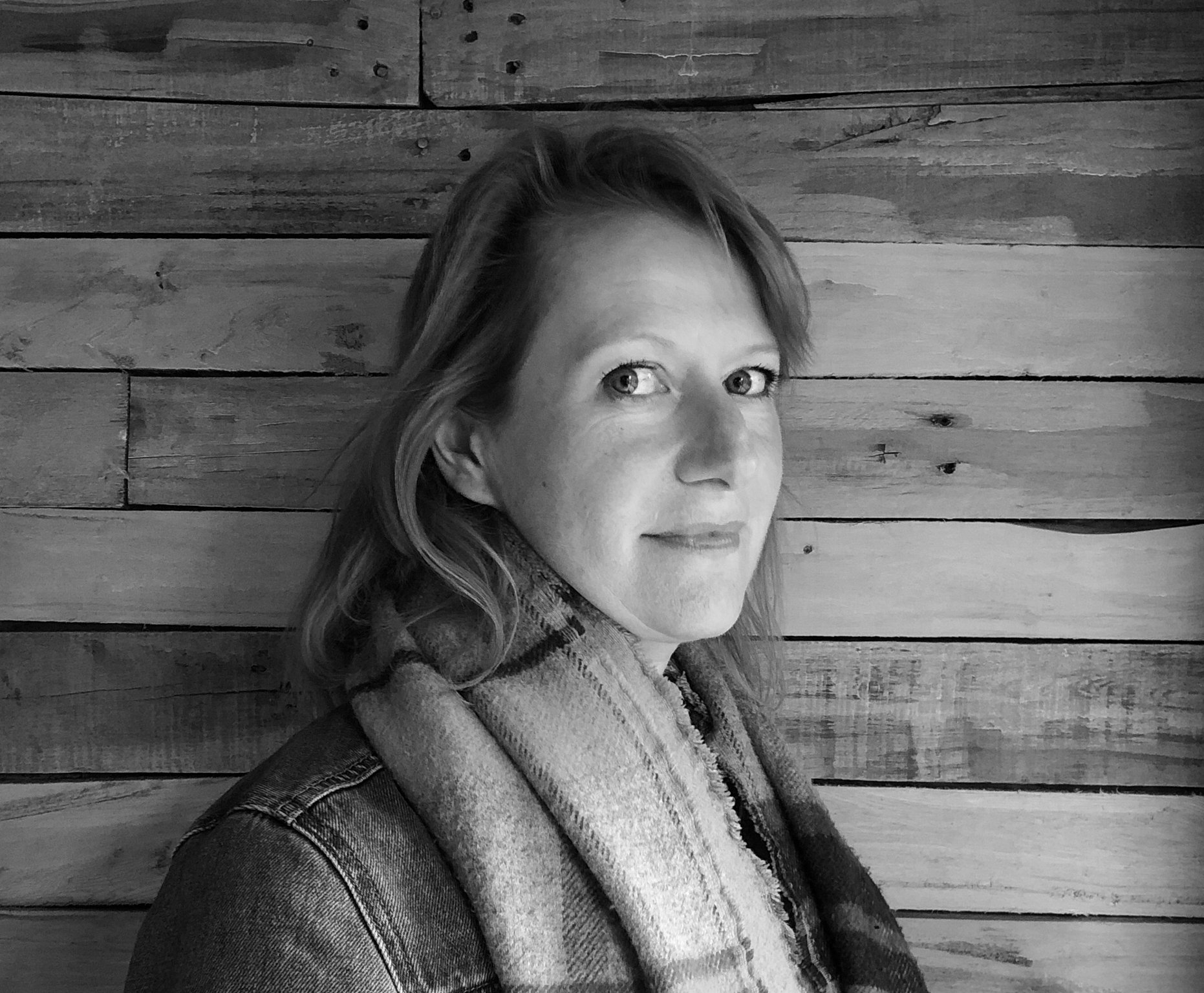 Creative Director, Stylist, speaker, published author of books Home for the Soul and Gardens for the Soul and Style Editor at Future, Sara has been creating commercial and editorial images and content for favorite interiors and lifestyle brands for over 25 years, including Country Homes, Ideal Home and Homes & Gardens.
With contributions from