Yellow bathroom ideas – 10 statement color schemes for a cheerful space
Bring joy to purely functional space with our curated selection of the best yellow bathroom ideas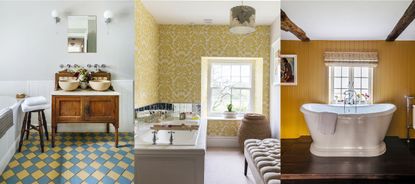 (Image credit: Future)
Yellow bathroom ideas are a timeless favorite in this functional room. Hotter shades are perfect for warming up a cool space illuminated by northern light and pastel shades of yellow can be perfect for hot, sunny rooms.
Yellow decorating can range from deep and earthy to just-off-white. Whichever yellow you choose, your room will feel welcoming by day, and cocooning by night.
Yellow is the perfect color to pair with contrasting and complementary shades, and it can work in both contemporary and period bathroom ideas.
Yellow bathroom ideas
Choosing yellow paint or wallpaper ideas for your bathroom is one of the hardest parts of decorating because we only actually know the true color of something because it's sitting next to another color. When thinking about using a yellow color for your bathroom you have to first start by standing in the middle of the room and explore what will be around the color – where the light is coming in, the architectural qualities of the room and even what is outside.
'Current color trends show a real shift towards bolder and brighter bathroom color ideas,' says Sue Kim, senior color designer at Valspar. Take a look at our selection of yellow bathroom ideas for more inspiration.
1. Create a calming space with dark yellows
'You want your bathroom to be as a relaxing space as possible so you can wind down in the tub at the end of the day,' says George Miller, home designer at Neptune.
'You should try to find a way of keeping your possessions out of sight and include calming colors and textures that really emanate a peaceful atmosphere. If you have enough room, a washstand with a sink and storage space combined is a wonderful quick fix, and if not then wicker baskets to put things in really makes the space look better.'
'Neutral colors are always a popular choice, but if you wanted a pop of color then our soft Mustard yellow paint works beautifully against any natural oak furnishings, and our Old Rose is also popular.'
2. Use a grey and yellow color combination
Looking for yellow bathroom ideas that aren't too yellow? You can create a cozy yellow bathroom by pairing with a subtle shades of grey, without the yellow being overpowering.
'Painting shiplap is an ideal way to try out a color, or to have partial color if you don't feel confident having it all over,' says Andrea Childs, editor, Country Homes & Interiors. 'Grey is a great neutral to team with yellow, be it a textured wallpaper or a flat mat on the wall.'
3. Create a focal point with a yellow tub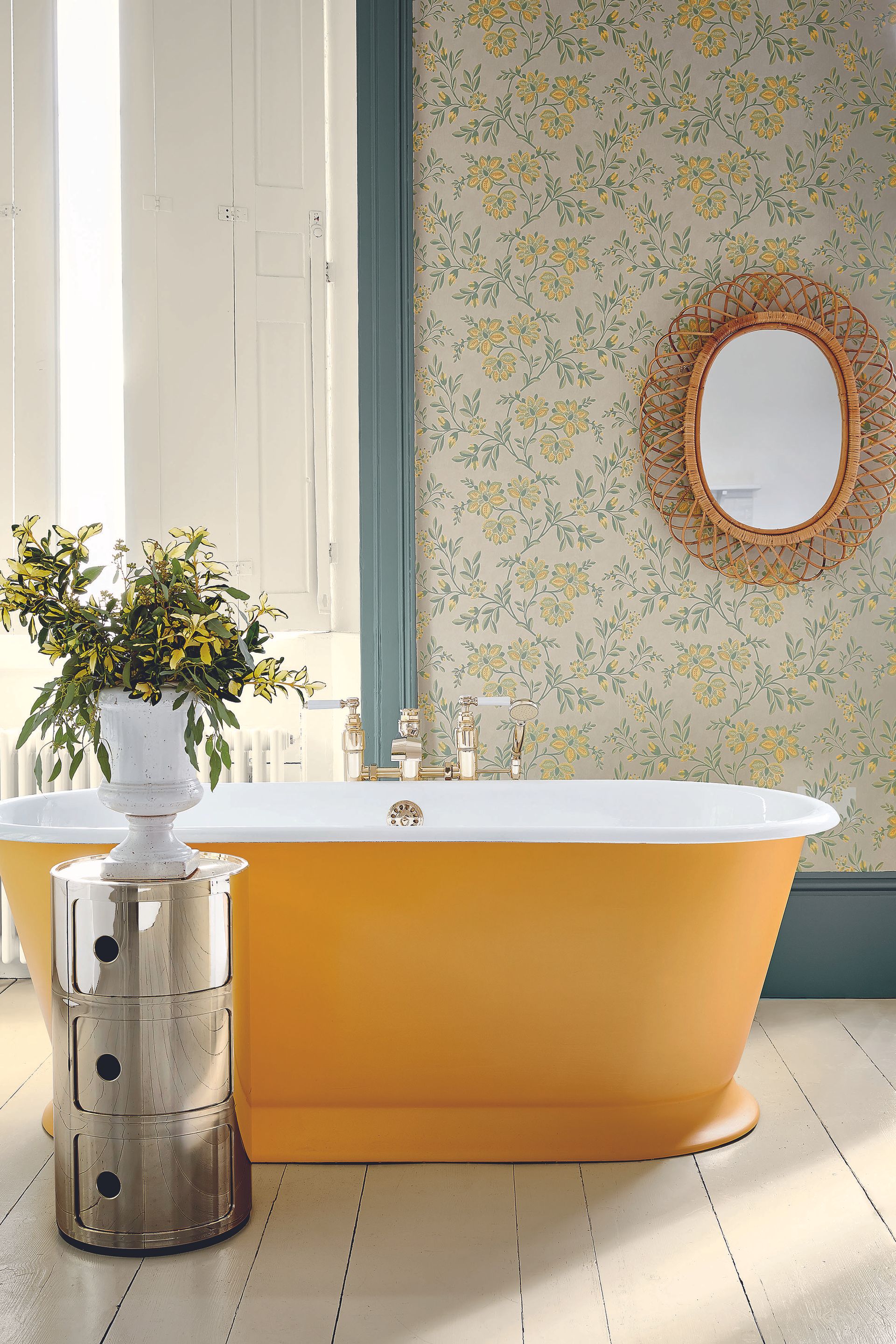 'Nothing highlights crisp white sanitaryware better than a splash of color,' says James Lentaigne, Creative Director at Drummonds. 'The secret is to save extreme colors for areas which you can change when fashion dictates, such as painted walls or the outside of a bath. Areas which are more permanent, such as tiles, often need a more thoughtful approach. Choose classic colors or patterns for these 'investment' zones.'
4. Team yellow walls with bold wallpaper and a decorative basin
'For years, bathroom design has been minimal – simple lines set in neutral color palettes,' says Anna Callis, Founder and Designer at London Basin Company. 'However, recently more and more people are interested in adding some 'personality' to their bathroom or powder room.
'Decorative interiors have become a trend: colored sanitaryware has seen a resurgence, wall and floor tiles have emerged with daring patterns and colors and the introduction of statement decorative washbasins is a simple way of creating a focal point whilst adding a touch of opulence and drama.'
'Yellow is a bright color that is often described as cheery and warm. It can become overwhelming when used in large areas but in small rooms, or in darker shades, it can create a fresh and intense feel, ideal for adding drama in a modern bathroom or cloakroom.'
5. Mix yellow with green for a scheme inspired by nature
Yellow and green are wonderful bathroom color ideas – a deeper ochre yellow will make the space feel warm and welcoming, perfect for long, relaxing soaks.
Here, an authentic, deep saffron yellow is warm, welcoming and cozy. 'Throw it liberally around, then knock it back with accents of olive for a sophisticated look,' says Annie Sloan, color expert at Annie Sloan.
If you do choose a yellow with these tones, ensure your bathroom lighting ideas are fitted with bulbs that mimic daylight – anything too warm-toned will make the space feel murky.
6. Team yellow wallpaper with black paint
'When selecting a shade for your bathroom, consider shades that exude tranquillity and serenity so you can create a haven within your home,' says Ruth Mottershead, creative director at Little Greene. 'For a scheme that provides you with a calm retreat, use colors with warm undertones that really bring comfort to a space.
'For a finish with immediate impact and a touch of opulence, opt for an all over color using a deep, moody hue like 'Lamp Black.' The strength of the color will provide a sophisticated scheme that can be complemented with white porcelain and high-shine accessories.'
'Finally, for a luxurious bathroom to unwind in, or to bring character to a powder room, consider adding a textural element with the use of wallpaper. Our wallpapers can be used in well ventilated bathrooms on walls that don't come into direct contact with water. Select a design that can be used alongside complementary paint shades for a coordinated finish. Bathrooms are somewhere you can indulge in strong pattern and color without upsetting the flow of your overall interior design.'
7. Introduce yellow through Chinoiserie wallpaper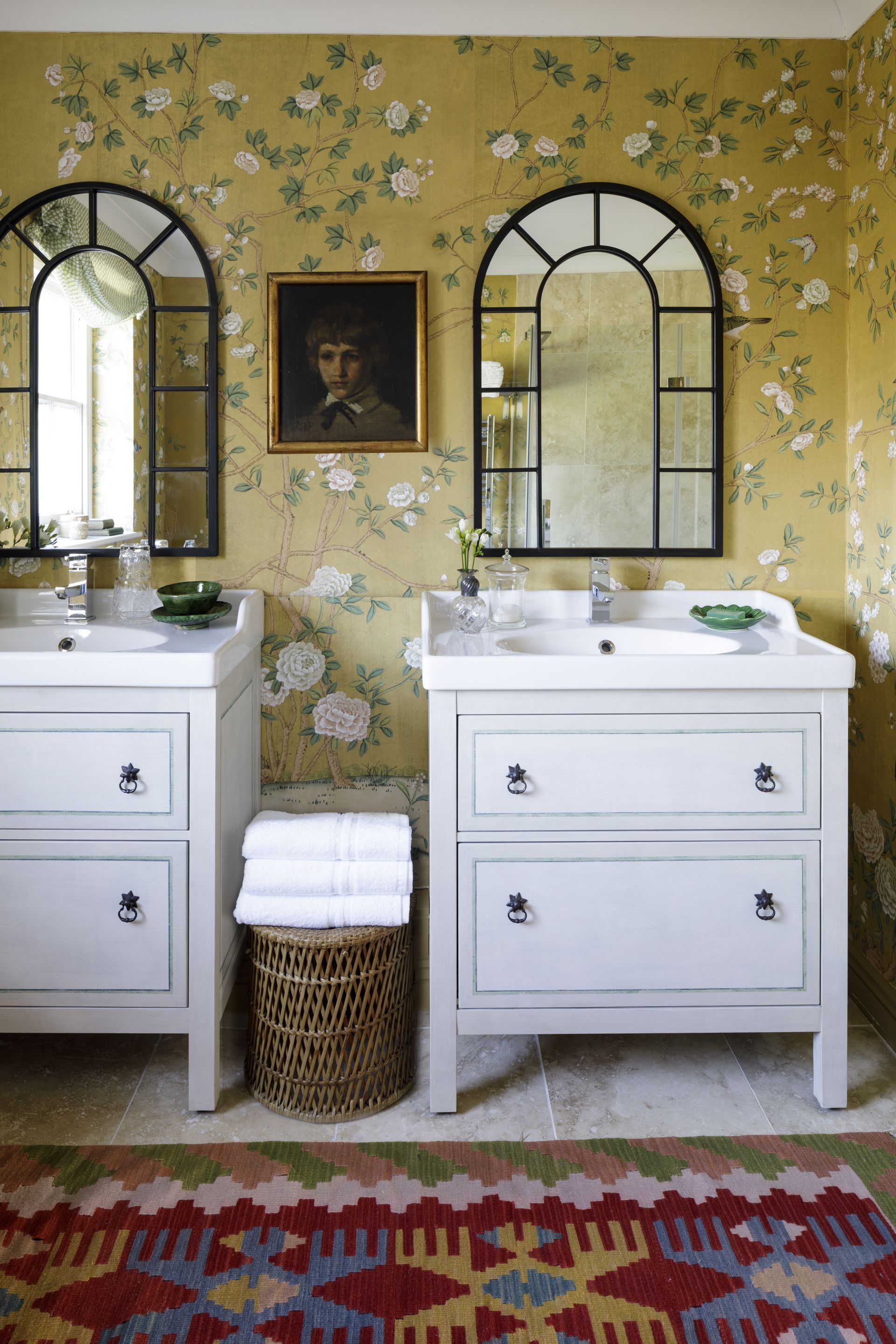 A fusion of Eastern and Western design, Chinoiserie has been bringing exoticism and luxury to interiors for centuries, and it is making its way into our luxury bathrooms.
'Choose a style that fits the scale of your room. I chose something striking for the guest bathroom as it's a bit of fun for guests to enjoy when they visit,' says Henriette von Stockhausen, founder of VSP Interiors. However, if it were for my master bathroom, I would use yellow in the form of accessories rather than on the walls.'
8. Create an uplifting effect with painted yellow walls
'Painting fitted furniture in a bathroom is a good opportunity to introduce stronger colours complemented with neutral walls or vice versa,' says Edward Bulmer, interior designer and founder, Edward Bulmer Natural Paint.
'Painted panelling is still very popular and we love combining our beautiful stronger colors or exquisite wallpapers. Painting an old bath is another good way to inject some color and our paints are perfect for traditional cast-iron baths: colors such as our earthy browns Brick or Etruscan Brown are favorites.'
9. Use subtle hints yellow through hardware and flooring
Bathroom tile ideas have an important role to play in the room's design – and not just because they provide a practical solution to keeping walls and floors protected from soap and splashes, but they can also provide an excellent source of subtle color to a white bathroom.
However, unlike bathroom paint ideas though, re-tiling a bathroom can be costly and a hassle you won't want to have to repeat often, so it's important to choose a design that you won't tire of too soon and will last you for years to come.
10. Be authentic in a period property with a damask style wallpaper
'With more of us spending an increased amount of time at home, our homes are becoming spaces to relax and retreat, but also a place where we want to surround ourselves with joy, colors and patterns that make us happy,' says Ruth Mottershead, creative director at Little Greene. 'Yellow is a shade that provides positivity to a space. It is a color that makes us feel uplifted, happy, energized and invited.'
'For a period property choose a beautiful damask bathroom wallpaper in a muted yellow tone,' says Melanie Griffiths, editor, Period Living. 'It opens up this awkwardly shaped bathroom with it's cheery hue and highlights the window. Hang artwork that features a similar shade to bring the color through into the rest of the space.'
Is yellow a good color for the bathroom?
Yellow is an excellent color choice for the bathroom. While color is important in all room schemes, and it's only too easy to forget about color in the bathrooms, with the vast choice of timber and white schemes available. Symbolizing energy and optimism, yellow is a great color choice for the bathroom, no matter if your home is modern or country in style.
Sign up to the Homes & Gardens newsletter
Decor Ideas. Project Inspiration. Expert Advice. Delivered to your inbox.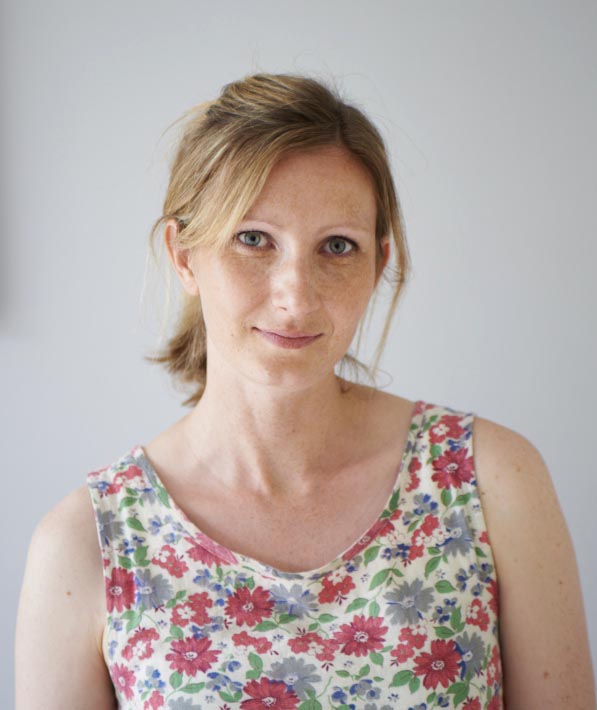 Sophie has been an interior stylist and journalist for over 20 years and has worked for many of the main interior magazines during that time, both in-house and as a freelancer. On the side, as well as being the News Editor for indie magazine, 91, she trained to be a florist in 2019 and launched The Prettiest Posy where she curates beautiful flowers for modern weddings and events. For H&G, she writes features about interior design – and is known for having an eye for a beautiful room.