Yellow hallway ideas – 10 warming designs full of cheer and energy
A versatile color that can be both energetic and calming, explore our favorite yellow hallway ideas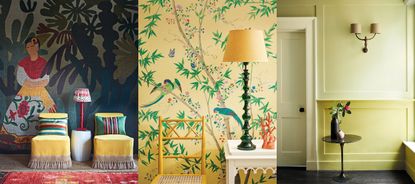 (Image credit: Jon Day | Jake Curtis | Little Greene)
Sign up to the Homes & Gardens newsletter
Decor Ideas. Project Inspiration. Expert Advice. Delivered to your inbox.
Thank you for signing up to Homes & Gardens. You will receive a verification email shortly.
There was a problem. Please refresh the page and try again.
Uplifting, warming and stimulating, our yellow hallway ideas can help you to create a truly welcoming and comforting entrance into the home.
Associated with happiness and sunshine, decorating with yellow can transform the mood and character in a room, creating a positive and energetic atmosphere for your hallway ideas.
Whether you want to create a striking impact when you walk through the door with bright yellow paint, or use a more subtle shade for a wallpaper design, there are many different yellow room ideas to choose from for your hallway color ideas.
Yellow hallway ideas
Tobie Lewis, Senior Brand Manager at Valspar Paint says that, 'adding color to your hallway can give a strong character to a transitional space often forgotten. The hallway is the first space you see when you and your guests enter your home. Refreshing this welcoming space with color can help create an impact that will diffuse throughout the whole house.'
Our collection of yellow hallway ideas show how you can create an impressionable and inviting space through this impactful, sunny shade.
1. Look to nature for inspiration
Whether it's the sun in the sky or sand on your toes, yellow has a beautiful connection with the natural world.
Similar to green hallway ideas, using colors inspired by nature can help to instill a calming, grounding and relaxing atmosphere, ideal for a hallway.
In this hallway, the artistic, yellow wallpaper design is enhanced by the beautiful bird and botanical print, transporting you to a sunny, tropical space. The wallpaper is complemented by the traditional wooden chair painted bright yellow and the yellow and green lampshade, forming an elegant design that celebrates color, pattern and texture.
2. Use paint to create a bold, modern look
Why not get creative with your hallway paint ideas and pick two bright colors to create a bold, modern look.
In this hallway, the yellow painted walls are lifted and beautifully complemented by the use of blue on the floor and doorframe.
Martin Waller, Founder of Andrew Martin states, 'yellow works brilliantly with blues, teals, greens and reds, and for real crisp freshness use with white'.
This use of color makes for a striking hallway design, as well as seamlessly connecting the space with the living room that is painted in the same shade of blue. Finished with artwork and furniture pieces in the same color palette, using yellow hallway ideas can create a stylish foundation for bold color pairings and designs.
3. Incorporate colorful pieces of furniture
Yellow hallway ideas do not always have to be centered around paint or wallpaper, they can also be achieved by the use of beautiful pieces of furniture and accessories.
As shown here in this grand, maximalist hallway space, the two, block-colored yellow chairs not only enhance the rich feeling of texture and comfort in this space, but add a beautiful element of bright color.
The chairs complement the primary colors found on the stunning, graphic wall mural, with finishing touches such as the cushions, lamp and rug pulling the whole, colorful scheme together.
4. Look to classic color combinations
With yellow and green room ideas a timeless and popular choice for home, why not use this winning color combination in your hallway.
This hallway has been painted in Timothy Straw Yellow and Aura Matte Green by Benjamin Moore. Establishing a beautiful indoor-outdoor look, this natural color palette creates a restful hallway space that connects you with the outdoors in more ways that one.
Helen Shaw, Benjamin Moore UK Director states, 'your hallway is the space that greets your guests as they arrive in your home, so it is a great opportunity to create an inviting atmosphere. A yellow is the perfect choice for this as it creates a warm welcoming ambience.'
5. Choose an elegant, yellow wallpaper design
Hallway wallpaper ideas can add color, vibrancy and depth to your hallway space. Whether you want to use a ditsy, floral yellow print, or a more modern design with abstract shapes and bold colors, there are options to suit all styles and spaces.
This hallway has been decorated with Karun Thakar – Arabesque Wallpaper in Amber by Soane Britain. The design takes inspiration from an 18th century block printed textile, with the arabesque print containing vine scrolls, leaves and palmettes.
An intricate, floral design that celebrates traditional patterns, the rich, amber color enhances this sophisticated design, with the red artwork and lampshade creating a beautiful contrast.
6. Make a statement with your flooring
Whether you opt for a traditional Victorian hallway tile design, or simply paint your wooden floorboards bright yellow, thinking about your hallway flooring ideas can add color and personality to your hallway space.
In this hallway by Zulufish, the yellow, black and white, graphic patterned flooring takes center stage.
Caroline Milns, Head of Interior Design at Zulufish states, 'for a truly contemporary look, why not introduce yellow as an accent color, counterbalancing its vibrancy with a monochromatic scheme. These charcoal and mustard yellow geometric floor tiles are not only hardwearing and easy to clean, essential for an area of high traffic, but they also work in harmony with the black painted woodwork and charcoal outlines of the sleek Crittal doors, whilst fresh white walls reflect the light along the full length of the hallway drawing you towards the kitchen ahead.'
7. Create an element of contrast
The 60-30-10 rule in interior design explains how to create a balanced color palette and harmonious scheme.
When planning your yellow hallway ideas, bringing in secondary and accent colors can create a stylish element of contrast and visual interest.
In this hallway, the use of pink works beautifully with the rich, mustard yellow painted walls, with the white painted paneling establishing a sense of calm and neutrality between the two vivid shades.
For more advice on color pairings and how to use contrasting colors, see our guide on the color wheel.
8. Use more than one shade of yellow
With so many beautiful yellow shades out there, with many working in perfect harmony together, why not use more than one for your yellow hallway ideas.
This hallway uses two shades of yellow from Little Greene, Wormwood on the upper half of the wall and Edith's Eye on the bottom half. Creating a light and bright atmosphere, this two-tone design feels fresh and contemporary.
For two-tone paint ideas like this, painting the lower half of the wall the darker color will ground the scheme, with the lighter shade elevating the sense of space.
9. Pick a deep, mustard yellow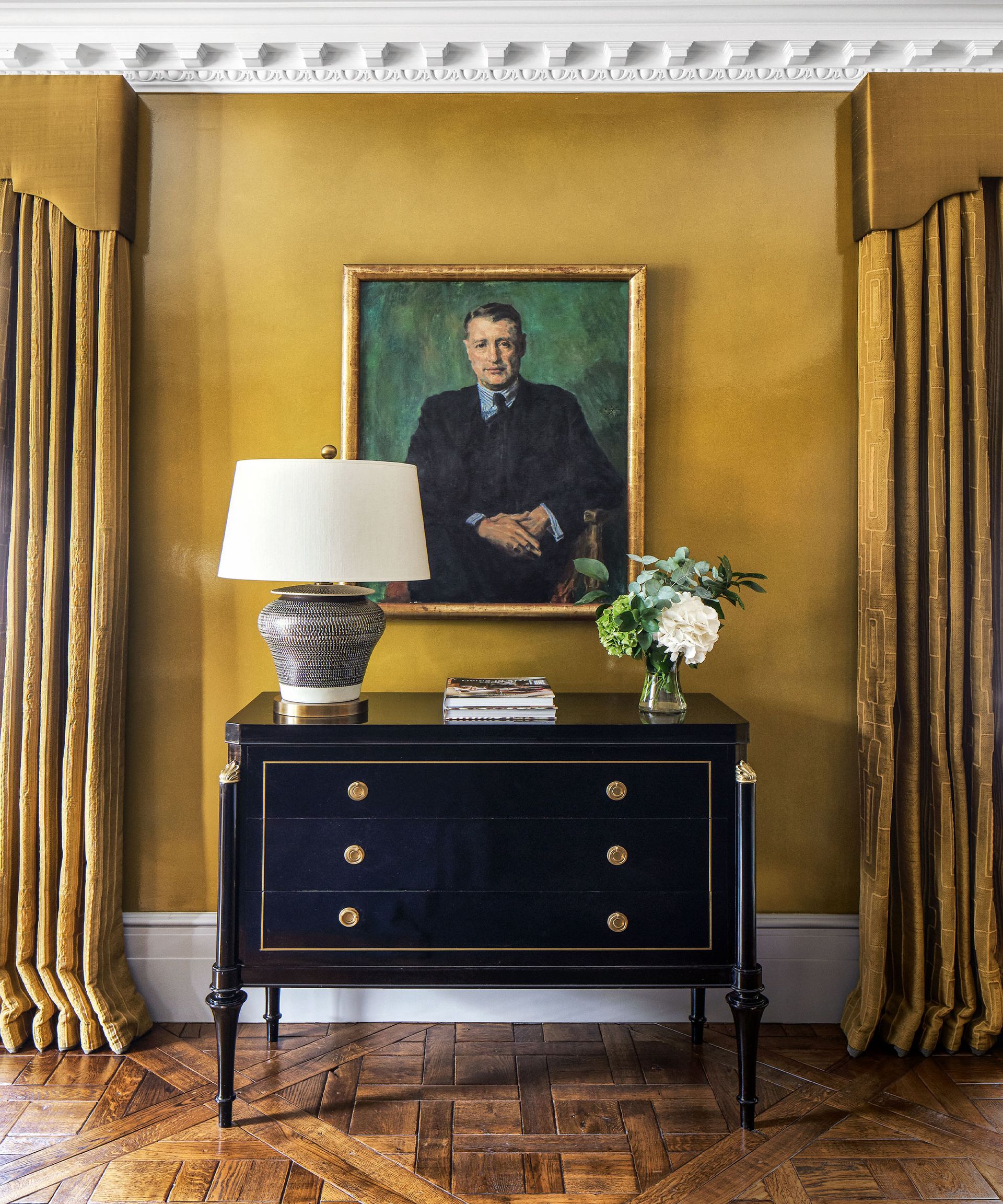 A great option for traditional dining room ideas, the deep, earthy tones of a mustard yellow can create a sophisticated and smart yellow design.
In the hallway in this period home, the textured, mustard yellow painted walls and matching curtains and pelmets establish a luxurious look that is warming and cozy. The chosen yellow shade also works perfectly with the dark wooden flooring, showing how yellow can effortlessly integrate into both classic and contemporary styled spaces.
10. Paint your paneling
Wall paneling ideas can add tactile texture and depth to the walls in your home. Solid wooden paneling was originally used in the home for insulation, however, paneling is now extremely popular in homes of all ages and styles, with many cost-effective options out there to choose from to recreate a classic look.
For a yellow hallway, why not enhance the paneling in the space with paneling paint ideas.
Adding a modern, vibrant twist to a traditional design, the wall paneling in this hallway has been painted in an inviting, buttery yellow. Finished with comforting soft furnishings from Madeaux, the overall design creates a colorful and stylish space that beckons you to stay, cleverly rethinking how we use our hallway space.
Is yellow good for a hallway?
A versatile color that can add energy to a space whilst also making a room feel calming and relaxed, yellow is a great option for a hallway.
Caroline Milns states, 'yellow is a brilliant color for a hallway, making the entrance to your home feel instantly fresh and uplifting.'
With so many yellow shades out there to choose from, you can be both bold and subtle for your yellow hallway ideas.
If you want to use yellow in a small hallway that lacks natural light, use a light shade to open up the room and make it feel more bright and spacious.
For a bold, colorful look, pair a warming mustard yellow with a bright accent color, such as pink or teal.
Sign up to the Homes & Gardens newsletter
Decor Ideas. Project Inspiration. Expert Advice. Delivered to your inbox.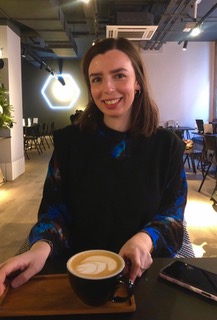 Zara joined Homes & Gardens in February 2022 as a Content Editor. After studying English Literature at University, she worked as an Ecommerce Website Editor, Content Writer and Buying Intern at multiple independent businesses within the luxury retail and lifestyle sectors. Her role at Homes & Gardens unites her love, experience and passion for the world of design and desire to create inspiring written content. She enjoys nothing more than discovering new trends, brands and products, whether that be in fashion, interior design or lifestyle.