Paneling paint ideas – 12 ways to add color and character
Uplift your interior spaces with paneling paint ideas – the perfect way to add texture and color in one hit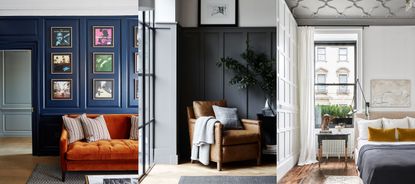 (Image credit: Brent Darby, Neptune, TI Archive)
Paneling paint ideas allow you to breathe a new lease of life into a room, and are a simple way to refresh the existing décor and the style of a space with minimal fuss.
Originally used as an insulation technique, paneling ideas for walls are often associated with traditional interiors, however, recent trends show that they are becoming a firm favorite for decorating and updating interior spaces, both classic and contemporary, adding a beautiful, decorative element to the home.
Using paneling paint ideas allows you to get creative with color and texture in your space. Whether you keep things simple with subtle shades for bathroom paneling ideas, or choose bold paint colors to make a striking statement for stair paneling ideas, using paint to enhance the paneling in your home is a great way to create a unique architectural feature.
Paneling paint ideas
When it comes to paint ideas in the home, adding color and character to your paneling is a quick and easy way to transform the look of a space.
With there being an array of paneling designs for interiors of all sizes, ages and styles, there are many paneling paint ideas you can choose from to best suit your home.
Below, you can explore our top paneling paint ideas to help you make the most of the paneling in your home below.
1. Create contrast
In this beautiful dining room space by Neptune, an elegant contrast is formed between the warming pale pink shade on the walls and the dark black painted paneling.
A room full of texture, shape and color, the dark paneling works to great effect when united with these contrasting elements, and creates a subtle statement without being overwhelming or uninviting
2. Complement your wallpaper
When decorating, wallpaper ideas and painted paneling are a match made in heaven.
In the study above, the dark ochre wall paper with a busy, botanical black and white print is grounded by the pale blue paint used on the paneling below. The paint color evokes an atmosphere of calm whilst effortlessly coordinating the wallpaper design.
Whether you use painted paneling to frame wallpaper to create an elegant decorative design, or wallpaper the section of wall above, using paint colors to enhance and complement your chosen wallpaper will create a cohesive, stylish look.
3. Use all one color
Depending on the paint color you choose and the style of your space, using all one color in a room can make your painted paneling stand out or blend in.
In this bedroom, the floor-to-ceiling woodwork has been elevated by the striking, deep blue paint, creating an inviting and relaxing atmosphere.
When decorating with blue, picking a vivid blue shade like this adds a contemporary element to the traditionally painted paneled walls, with the color choice adding personality to the clean and uncluttered design.
4. Be bold with black
Decorating with black does not need to feel intimidating or dramatic, when used in the right way black paint can create an elegant and sophisticated atmosphere, so why not make a chic statement and be bold with black paint on your paneling.
In this bedroom, the dark paint by Farrow & Ball creates an inviting, cozy space, whilst adding a striking, modern edge to a traditional paneled design. Complemented by wooden and metallic accessories, the overall look is a beautiful combination of the old and new.
Patrick O'Donnell, Farrow & Ball Brand Ambassador, states a dark color like black or slate is 'a fabulous choice for poorly lit/ north-facing rooms. It works wonderfully on paneling, is surprisingly restful and has the neat trick of making your walls visually recede – so one to consider for a small room'.
5. Add a modern twist to a traditional style
Using paint is a simple and effective way to rejuvenate a traditional interior space with color and contemporary charm.
Painting paneling in a bright, modern shade will effortlessly inject style and personality into a room.
The uplifting blue paint used in this bedroom adds energy and character to the space, with the mix of pattern, print and color forming a beautiful design that pays homage to both classic and contemporary styles.
6. Use a timeless beige-gray
For a timeless backdrop that can grow with an interior space for years to come, beige-gray is becoming an increasingly popular shade to use in the home.
Versatile and long-lasting, painting paneling a beige-gray shade allows for you to add color through accessories and furnishings, ideal for living room paneling ideas.
Beige-gray can coordinate with a huge range of colors across the spectrum, and allows for you to easily make changes to other parts of your scheme over time without clashes or opposing color combinations.
7. Take inspiration from nature
Taking inspiration from nature will always be a winner for decorating ideas. Using earthly, timeless color palettes that reflect the natural world is great for both classic and contemporary interiors.
In this bedroom space by John Lewis, the dark green painted paneling has been elevated by elegant scalloped edging, creating an eye-catching design statement is both simple and beautiful. Complemented by light green paint on the walls and pink and floral accents, the overall design is a considered reflection of the natural world.
8. Make a statement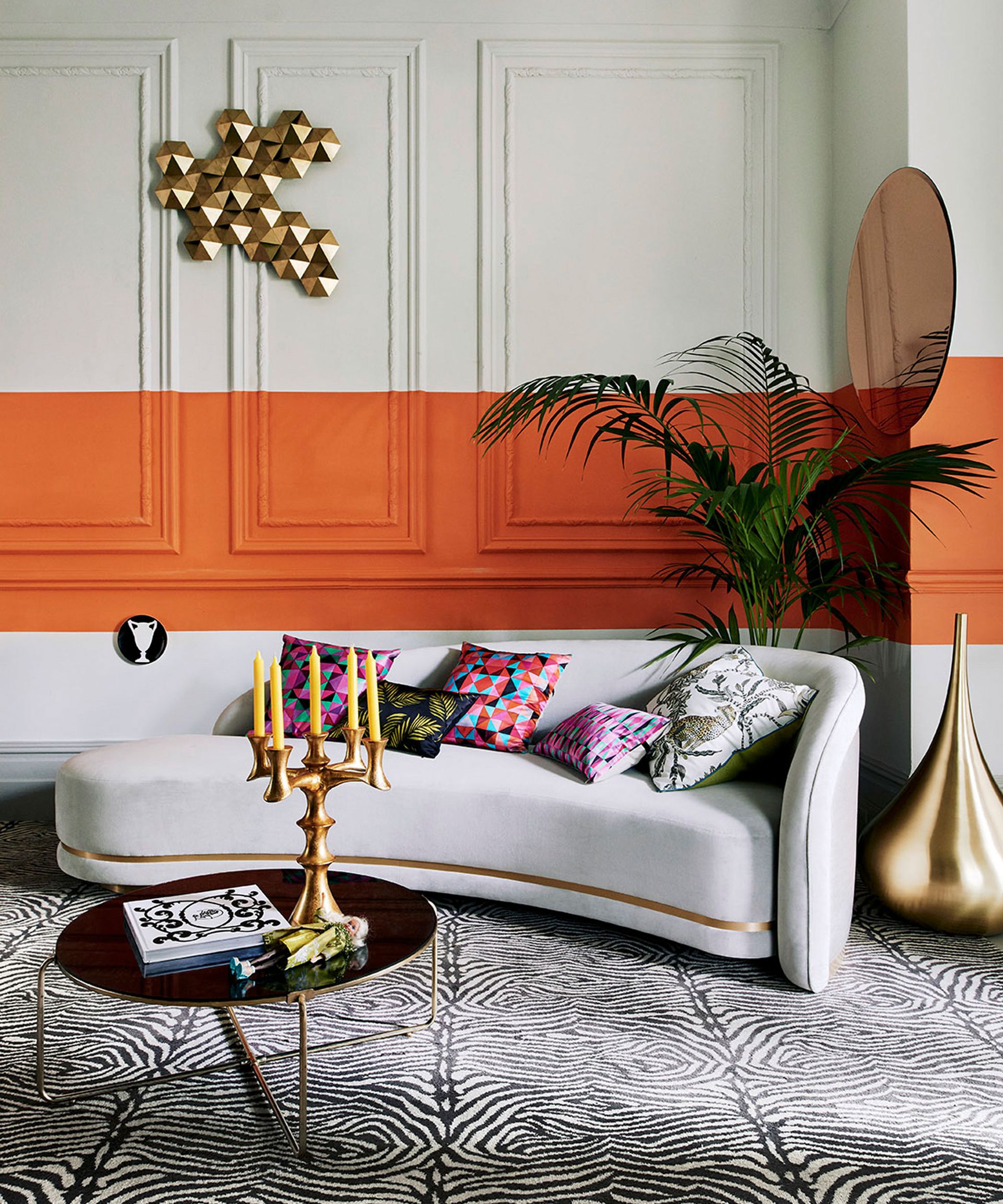 By incorporating the paneling in a room in a bold, painted design, you can create a striking statement that celebrates the unexpected.
In this living room, the vivid orange painted stripe adds an invigorating energy and a colorful accent to the space, creating a beautiful contrast with the light gray paint and other textures and patterns in the room.
Here, the painted paneling blends into the abstract painted design, yet still subtly adds character and an element of tradition to the expressive living room space.
Great for ceiling paneling ideas, an unexpected use and placement of color will be sure to create a innovative design statement in a room.
9. Create a sleek look with color blocking
Decorating with black and white can create a subtle impact in a space that is both elegant and sophisticated. When combined with other textures and complementary colors, color blocking can make for a timeless design in the home.
In this black and white dining room by Neptune, the painted black paneling adds character and texture to the large open space. Lifted by the white paint on the walls, the matching black and white paintings enhance the paint colors and painted features, creating a unified, modern design. The dark wooden floor and dining table add contrast and warmth to the space, with the overall space feeling relaxed and inviting.
10. Create a painted paneling effect
If your home does not have any painted paneling and you do not want to set out making your own, painting a unique paneling effect on your walls is a clever way to create the illusion of paneling in a space.
You can use a palette of colors to create painted panel effects of more depth with shadows and highlights, or you can simply use one color like in the hallway above and create outlines of different sizes to mirror the panels, perfect for modern hallway paneling ideas.
A painted paneling effect is a very simple way to enhance an empty wall in a space without the effort of making your own paneling.
A great technique for decorative room ideas, using a painted paneling effect creates a contemporary, artistic feel that has been inspired by tradition.
11. Embrace calming neutrals
Neutral room ideas are guaranteed to create a long-lasting scheme for the home. Incorporating your paneling into a neutral design can create a relaxed, spacious effect with a subtle element of texture and character.
Whether you paint the whole room or just the paneling in a neutral shade, you can then add color and pattern through accessories and furnishings, with a neutral option working as the perfect backdrop.
12. Use complementary colors
It can be a tough decision deciding on paint ideas for a room, so ensuring that you pick color combinations that are complementary will ensure for a long-lasting scheme.
If you want to paint your paneling a different color from the rest of the room, using the color wheel will help you decide on harmonious color choices that are both striking and appealing.
In this living room, the two purple shades used create a beautiful, contemporary design, with the added red accents and wall art creating a colorful and balanced scheme.
How do you paint paneling and make it look good?
Making sure that your panels, whether they are traditional or new, are prepped and are in the right conditions for painting will ensure that your painted paneling looks flawless.
Helen Shaw, UK Director at Benjamin Moore states, 'If you are going to update your space and add paneling, make sure you consider the type of paint you use. Surfaces need to be dust free and well prepared and primed to ensure that the final finish stands up to the demands of the environment'.
The four basic steps to remember for preparing your paneling are cleaning, sanding, priming then painting.
What is painted paneling made out of?
Paneling for painting is traditionally made out of wood. Originally, paneling was used in homes to help insulation, with authentic paneling crafted from solid wood such as oak or walnut.
However today, paneling used for painting is often made from MDF. Using MDF allows for you to then easily paint the material to create a similar, traditional paneling effect without the expense of using solid wood.
Sign up to the Homes & Gardens newsletter
Decor Ideas. Project Inspiration. Expert Advice. Delivered to your inbox.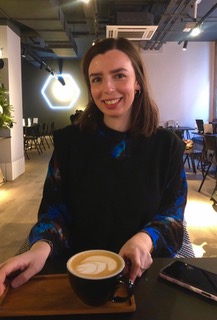 Zara joined Homes & Gardens in February 2022 as a Content Editor. After studying English Literature at University, she worked as an Ecommerce Website Editor, Content Writer and Buying Intern at multiple independent businesses within the luxury retail and lifestyle sectors. Her role at Homes & Gardens unites her love, experience and passion for the world of design and desire to create inspiring written content. She enjoys nothing more than discovering new trends, brands and products, whether that be in fashion, interior design or lifestyle.