Hallway color ideas – 10 statement schemes that will brighten up any entrance
Shift out of neutral and go for bold, with hallway color ideas that are guaranteed to make a great first impression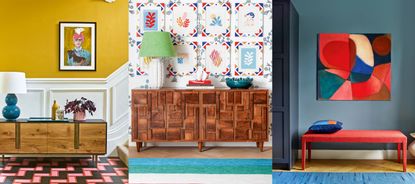 (Image credit: Future)
Getting hallway color ideas right can be a challenge. The hallway is the first area that greets us as we walk through the door, so should ideally set the tone for the rest of the house, but all too often it's a neglected area with its decorating potential overlooked.
For a hallway to feel warm, welcoming and inviting, color choice is key. Colorful hallway ideas are a fabulous way to create a bold first impression, but it's not simply a matter of splashing any old color onto the walls. Size of hallway and quality of light need consideration, while hallway paint ideas that complement rooms leading off the hallway all need to be considered too.
Hallway color ideas
Using color to create a sense of spaciousness is a trick that designers often used when faced with paint ideas for a small foyer or narrow hallway.
'Hallways can often be spaces that are narrow with little natural light,' says Ruth Mottershead, creative director of Little Greene, 'but using carefully selected hallway paint colors can bring warmth and light to a small space that will ensure a welcoming entrance.'
'Alternatively, consider using a bold wallpaper to create an impactful finish for your entrance hall or hallway with a scheme that flows from room to room,' adds Ruth.
1. Make a bold first impression
Although the hallway is an area that you pass through rather than dwell, try to give the space it's own identity rather than treating it as purely a transitional space. Choose a bold color scheme or eye-catching hallway wallpaper ideas that will grab the attention and then set the tone for the rest of the home.
Make a statement with green hallway ideas by teaming walls painted in dark green, with smart monochrome accent details. Bring in a chic black and white floor runner and co-ordinating wall hanging with a black lacquered console table to pull the color scheme together. If hallway space is tight, focusing on entry table decor ideas is a fabulous way of making a memorable first impression.
'People are often reserved about using dark colors in their homes but they really shouldn't be,' says Justyna Korczynska, senior designer at Crown Paints. 'Bold, dark shades have an incredible power and are able to transform any room, injecting character into it. A good way to start introducing a darker shade in your home is to decorate one of the smaller rooms that are used for shorter periods of time, like a hallway.'
'Black also has the ability to put a contemporary spin on even the most traditional looking space or furniture. If you incorporate black into your scheme in a subtle way, it will give the decor definition and add depth without having to completely change the space.'
2. Make a statement with a standout color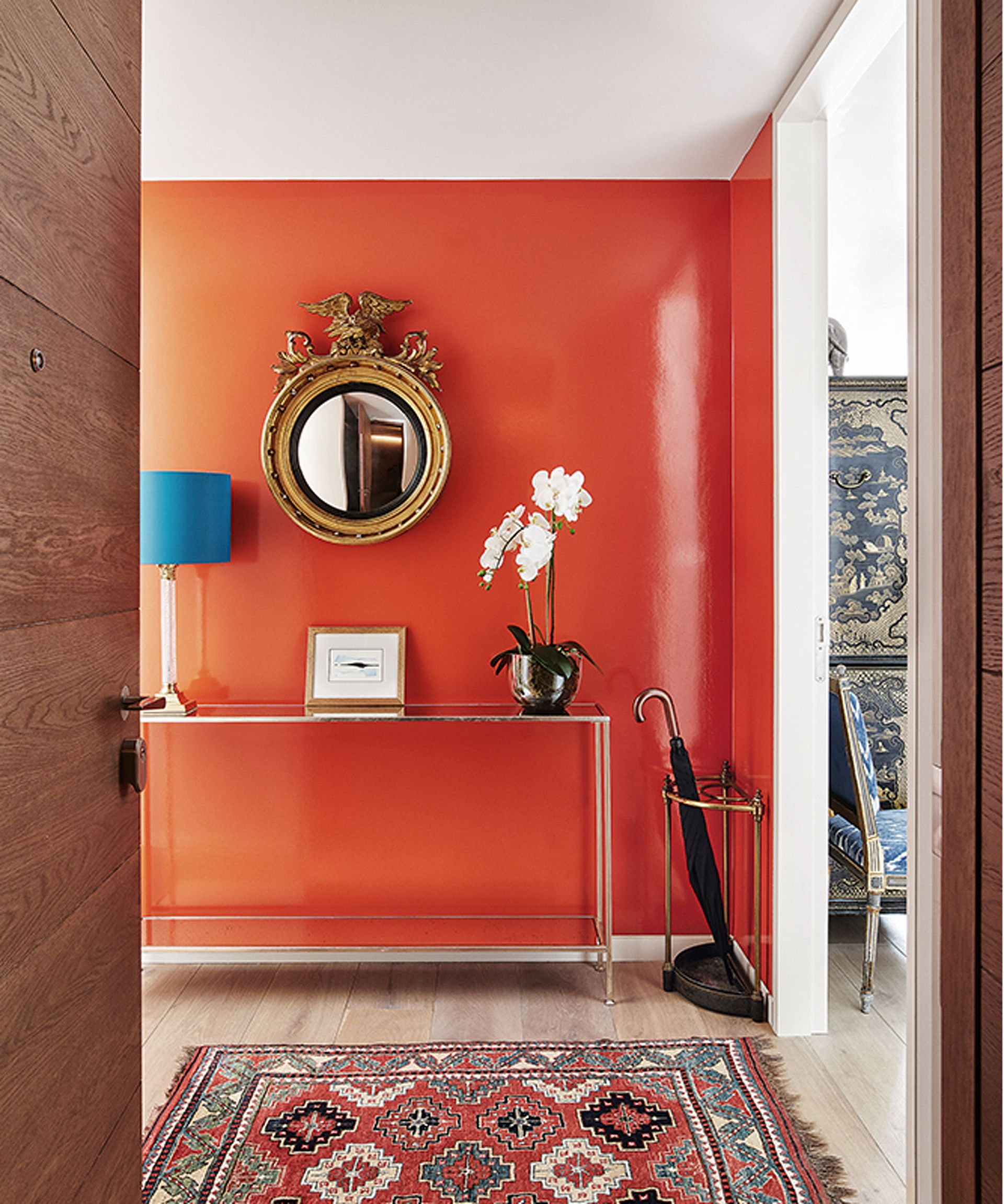 Hallways can sometimes feel chaotic, with lots of doors leading off to other places. Using a strong color on the walls can be a fabulous way of grabbing the attention and diverting it away from other areas. Be guided by how much natural light there is when choosing paint ideas. In hallways with little light, try going bold and dramatic to create a color-drenched space. If the entrance way is flooded with light, choose a vibrant, uplifting shade that will in turn energize the space, such as red hallway ideas.
'It's important to think about the room proportions when deciding which areas to paint,' says Helen Shaw, director at Benjamin Moore. ' A dark color at the end of a long corridor can make the end wall appear closer and the hallway wider, but the same color on the side wall could make the hallway appear narrower.  Likewise paint can be used to create the illusion of a greater space or higher ceilings.'
3. Let there be light
Hallways are often light-starved spaces, so accentuate what light there is by opting for soft, welcoming neutrals and light, feel-good shades. Yellow hallway ideas and using paler, light-reflective colors will bounce light around a hallway and help create a feeling of spaciousness.
Extend color from a foyer or entrance way, along corridors and up staircases to create continuity and further enhance the sense of space. Painting stair risers brilliant white will keep the look light and bright, with a darker more-forgiving color on treads, banisters and handrails.
'During the day, light may pour into your entryway. Take a cue from the landscape beyond your door, whether it be fresh greenery, desert climes or urban steel, when selecting color,' says Helen Shaw, director at Benjamin Moore.
'Testing paint colors on the wall is essential in your entryway because of dramatically changing lighting conditions that may occur here, from natural sun to artificial light. Brush paint on and test lighting interaction with the door open, partially open, and fully closed during both day and night.'
'You can add liveliness to neutral colors by mixing and matching several choices on wainscoting, trim and walls. If space allows, consider an accent piece like a small table or colorful chairs to layer in details that are both practical and pretty.'
4. Add an artistic element
Lack of windows in a hallway can reduce light levels and make the space feel dark. Instead of fighting this, often it's better just to embrace a darker space. Make a feature of a large expanse of wall and long, narrow hallway ideas by adding a painted frieze or bespoke wall mural that will draw you in and along the space.
Look to blue hallway ideas and choose a dark inky shade of blue as your background color to give the hallway a rich, immersive feel. Decorating with blue throughout can give a space a sense of flow, with walls matching woodwork to give uninterrupted color. Using vibrant shades in your wall pattern will help bring the space alive – try repeating these colors in furniture and furnishings and adding a glimpse in connecting rooms so that they catch the eye and draw you further in.
5. Have fun with playful colors in a hallway
In busy spaces where there is lots going on, muted neutrals and grey hallway ideas can create calm and offer a seamless color flow into surrounding areas. Add visual interest by introducing bright pops of color on accent pieces, such as a hallway console, fixtures and fittings or even the reverse side of the front door.
'First impressions are everything, which is why your entryway is your opportunity to go all out,' says Annie Sloan, color and paint expert. 'Build a space which delights you every single time you return home, and impresses those lucky enough to get a glimpse at its hallowed halls.'
'Given that the space is small, the hallway is your opportunity to go bold and be holistic,' adds Annie. 'I'd paint everything. This will build excitement for the rest of your home and is so much more easily done in a hallway space than in, say, a living room or kitchen.'
6. Paint walls and woodwork in toning shades
Looking for clever small hallway ideas? Instead of painting a small hallway white throughout to make it feel bigger, painting it in darker colors can have a similar effect too. Try painting walls, skirting, trims and doors in dusky, tonal shades, which will have the effect of softening the hallway's edges and blurring the boundaries. With no harsh line breaks to interrupt the sightline, the space feels instantly bigger.
Darker colors in a hallway are a practical option too, as they will disguise marks and scuffs better than lighter colors. The back of the front door is another opportunity to work in an extra hit of color and it can look effective painted in a contrast color to the exterior.
7. Make an impact with a pop of color
Incorporating a foyer, hallway, staircase and upstairs landings in one cohesive color scheme can be a challenge over such a large area. Instead of focusing on the wall area, consider a trick that designers often use and paint woodwork in a bold, eye-catching shade instead. Using the same shade throughout, upstairs and down, is a clever way of creating continuity and choosing a bright, zingy paint color for skirting, trims and doors will have an uplifting effect in a gloomy or uninspiring hallway.
'Select a shade for your hallway that gives a sense of continuity and transitions from room to room in a warm, inviting way,' says Ruth Mottershead, creative director of Little Greene. 'A pop of color is a great way to add impact and an element of surprise to a scheme.'
8. Choose complementary colors
Create a more cohesive space by taking account of the other rooms that lead off the hallway when you're deciding on a color scheme. Try to view the hallway from multiple angles to ensure that your color choice will complement with connecting rooms or choose a soft, tonal shade that will blend in and not fight for attention.
'Lilac is traditionally a romantic and feminine hue, but is increasingly popular for many rooms in the home thanks to its subtlety and adaptability,' says Dominic Myland, CEO of Mylands. 'We're noticing more and more customers choosing lilac for their interiors because it adds a pop of color, but isn't overwhelming or intimidating like other, bolder shades, and its versatile nature means it pairs well with a myriad of colors.'
9. Create a warm welcome with yellow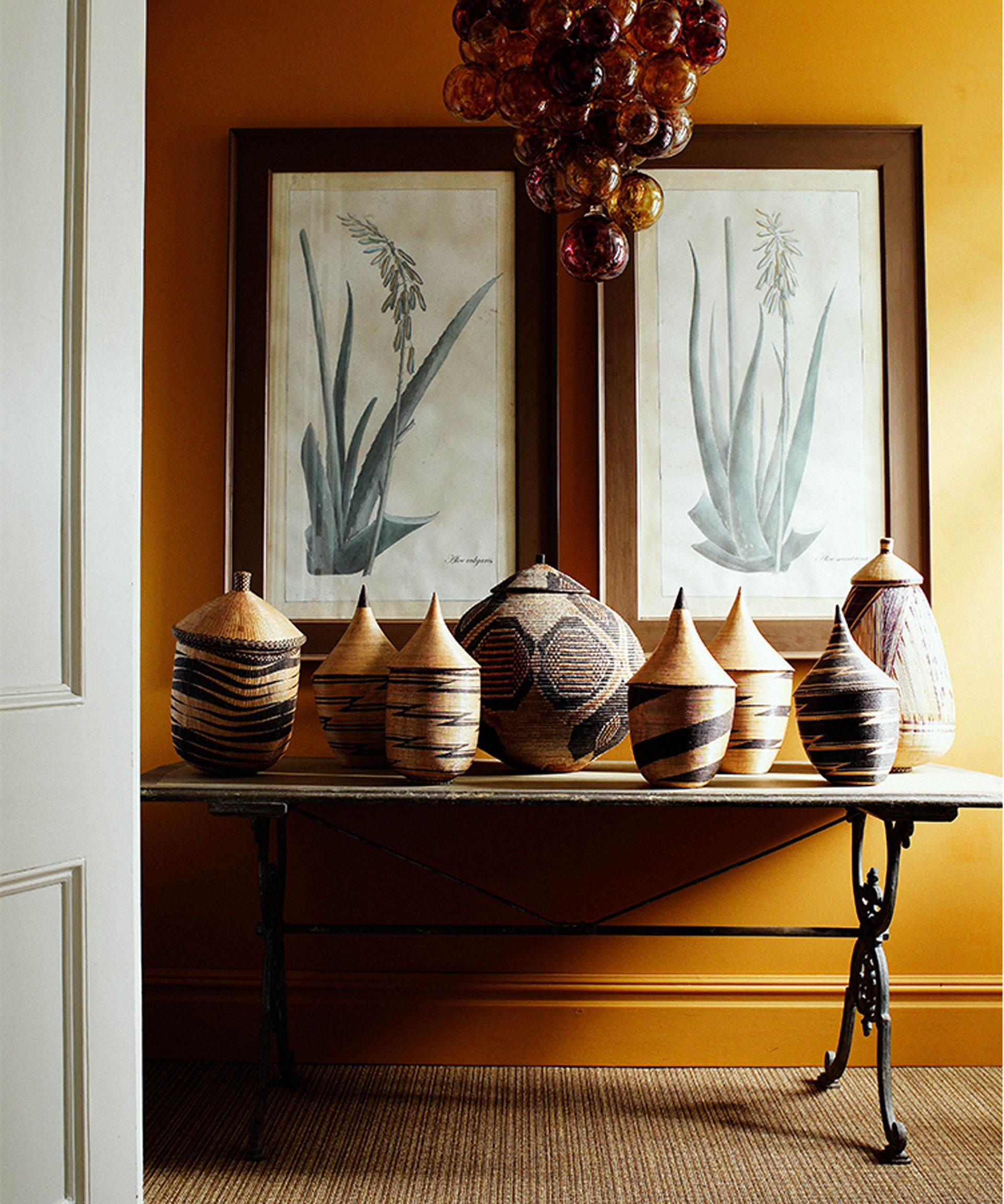 Embrace bold color and decorate the hallway in a rich, earthy shade of yellow to create a cozy glow and warm welcome that invites you in. Yellow room ideas can bring energy to gloomier spaces and create a feeling of warmth that is perfect for areas that you don't use all the time, such as hallways and upstairs landings. And yellow makes a wonderful background color that will make artwork pop, so is the perfect choice for a hallway gallery wall.
'Sometimes you need a deeper golden color with more clout as some yellows can be too grey, too flat or just too primary,' says Edward Bulmer, interior designer and founder, Edward Bulmer Natural Paint. 'Earthy tobacco shades will work in any room where you want to feel warm and intriguing. It is a serious color, elegant and sophisticated, which creates a fabulous backdrop to artwork and antiques and works in a variety of spaces.'
10. Let flooring lead the way
When it comes to hallways, decorating with neutrals is a fabulous way of creating cohesion in a space that extends over different levels with interconnecting spaces. But if a lack of color feels too bland, then look to hallway flooring to give a neutral scheme more impact.
Make a statement with a classic black and white carpet running the length of a hallway, staircase and beyond. In a modern setting or traditional scheme, monochrome is a failsafe color combination that will sit well with pretty much any accent color, from calm neutrals to bright primaries. And using a lively pattern will grab the attention and give a busy hallway a sense of flow and direction.
'Often the first thing you see when entering a house, the stairs and hallway create a first and lasting impression on your guests,' says Jemma Dayman, buyer for carpets and rugs at Carpetright. 'Flooring is the perfect area to take risks and be daring with your styling. Bold colors and lively, geometric designs will add wow and work well when mixed with minimalist furniture and accessories. Opting for repeating patterns will not only allow your design to flow easily into other rooms but will be forgiving to everyday marks and scuffs as your hallway and stair carpet will see some serious use over their lifetime.'
What is the best color to paint a hallway?
'For many of us, calm and peaceful are at the top of the list for hallway ideas that bring good vibes,' say the paint experts at Dulux. 'Soothing greens, whites and greys offer an instant feeling of peace by washing your space in a refreshing atmosphere. When you add natural-looking, dark wooden furniture and stress-busting house plants, your hallway transforms from bland to a zen zone to welcome you home with serenity.'
'When you need to brighten up dark corners and harmonise color schemes for hallways with staircases, look no further than vibrant yellow. Associated with cheeriness, optimism and creativity, you'll feel a burst of enthusiasm that sets the scene for the rest of your home, combined with soothing warmth for a sense of cosiness.'
What color should I paint my small hallway?
Using paler colors and light-reflective finishes can help increase the sense of spaciousness in a small hallway, helping to create luminescence and bounce the light around a confined or light-starved space. Soft, muted shades also help to bring calm to busy spaces that have lots going on in them.
For a more forgiving color treatment in high-traffic hallways, consider painting hallway walls halfway, opting for a darker shade on the lower section of walls. Marks and scuffs will show up less prominently with a darker wall color and using a lighter shade on the top section of wall will add a sense of height and spaciousness if hallway space is tight.
Sign up to the Homes & Gardens newsletter
Decor Ideas. Project Inspiration. Expert Advice. Delivered to your inbox.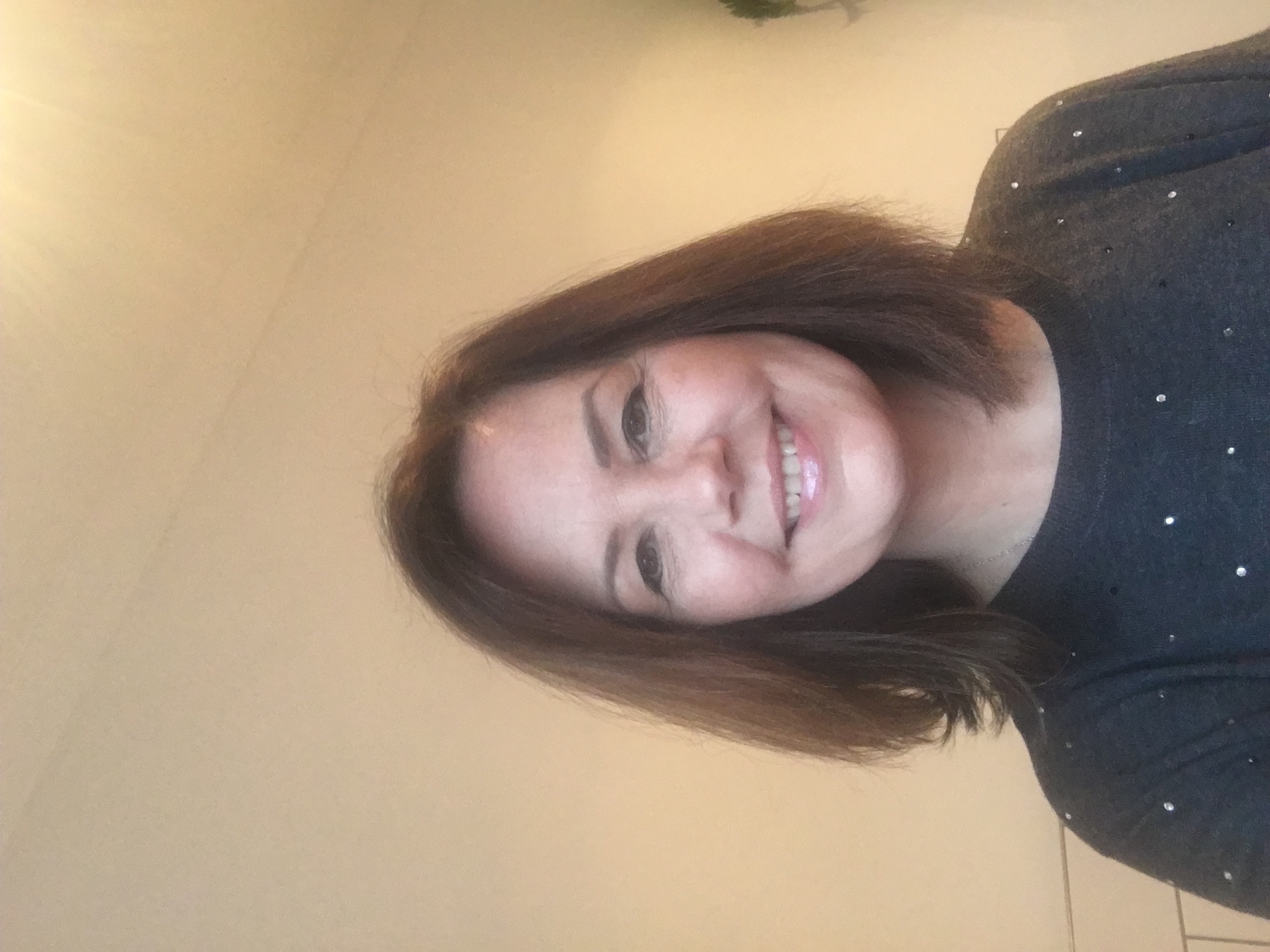 Lisa is a freelance journalist who has written about interiors for more than 25 years and has worked on all the major homes titles, primarily Ideal Home, but also including Homes & Gardens, Country Homes & Interiors, Style at Home, Livingetc, Woman & Home, Easy Gardens and Good Homes magazines. Lisa writes about interior design and decor ideas for Homes & Gardens.