Green hallway ideas – 10 designs for a refreshing, natural space
Bring the beauty of the outdoors indoors with our green hallway ideas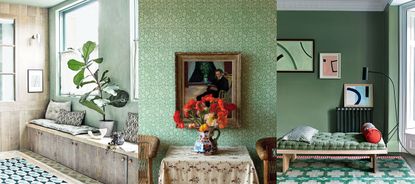 (Image credit: Damian Russell | Soane Britain | Polly Wreford )
Sign up to the Homes & Gardens newsletter
Decor Ideas. Project Inspiration. Expert Advice. Delivered to your inbox.
Thank you for signing up to Homes & Gardens. You will receive a verification email shortly.
There was a problem. Please refresh the page and try again.
Our green hallway ideas can help you to create a timeless design that takes inspiration from the color palette of the natural world.
A color that is wonderfully versatile in interior design, decorating with green can establish a calming, balanced and harmonious atmosphere - ideal for a hallway where you first step foot into the home.
Green can work with an array of different colors, from bright pinks and purples to more subtle neutrals such as cream and brown. So whether you want to create a vibrant scheme or a relaxed space for your hallway color ideas, green can effortlessly cater to both.
Green hallway ideas – evoke feelings of calm and serenity
From stunning wallpaper designs to the clever use of furniture pieces and accessories, we have curated a collection of green hallway ideas to provide you with some beautiful inspiration.
1. Use green wallpaper
In this hallway, the walls have been covered in an Karun Thakar - Arabesque Wallpaper in Hart Green by Soane Britain.
The intricate, floral design takes inspiration from an 18th century block printed textile, with the arabesque design containing vine scrolls, leaves and palmettes.
A beautiful example of hallway wallpaper ideas that celebrates not only the color green, but the different plants and shapes found within nature, the design adds an inviting layer of pattern and texture to this traditional hallway space.
2. Complement your green design with natural materials
When many of us think of the color green, we think of elements found in the outside world, such as trees, grass, plants and flowers.
For an enriched, organic design where nature takes center-stage, why not complement your green scheme with the use of natural materials.
In this relaxed hallway space, the use of rustic wooden wall paneling, and the custom, built in wooden bench, beautifully complements the textured, painted green walls. The wood is softened by the light green color, as well as the comforting cushions and patterned rug. Finished with plants for inviting texture and color, the overall design creates a connection with the outdoors in the room that leads us outside.
3. Bring in accent colors
A key element to remember for green room ideas, incorporating accent colors will enrich and enhance your green hallway design to create a stylish and well-thought out space.
An accent color can help to break up a scheme that mainly focuses on one color. Used in interior design to create an appealing element of contrast, your accent colors can be both bold or subtle. For more advice on color pairings, see our guide on the color wheel.
In this contemporary hallway space, the use of colorful, abstract artwork and soft accessories such as the daybed bolster cushion and patterned rug, perfectly complement the green painted walls and matching green daybed, whilst injecting a playful element of color and contrast.
4. Get creative with your paint ideas
Renowned to be one of the easiest and quickest ways to transform and add color to a room, getting creative with your hallway paint ideas can create a unique and eye-catching design.
In this hallway, the green painted feature, in colors Soft Lime and Emerald Vision by Crown Paints, uses a simple, striped paint technique to create a colorful, modern focal point in the hallway space.
When using multiple colors for your green hallway ideas and deciding on where to use them in the space, Justyna Korczynska, senior designer at Crown Paints states, 'a good way to introduce a dark shade in your home is by painting just a section of a wall to create a zone within a room. Use natural breaks like corners, alcoves, shelving, dado or picture rails to start and stop your different color choices. If you don't have a picture or dado rail, try painting up to that height in one color, mask with tape, and then paint above in the other. Simple and very effective.'
5. Incorporate green furniture
Whether you give a new lease of life to a piece of furniture with painted furniture ideas, or incorporate new, colorful pieces, using green furniture in your hallway is an easy way to establish a green theme.
In this colorful hallway, rich with pattern and texture, the green wicker chair is a stand out piece, with the green color adding a modern feel to the traditional chair design. Finished with accessories such as the green decorative plates on the wall and carpet runner, the overall look feels fresh and well-considered.
6. Keep things simple
Your hallway does not have to be decorated floor to ceiling in green to achieve green hallway ideas, working the color subtly into a neutral scheme can create just as a striking effect.
In this hallway, the room's foundation is defined by a calming, all-white design, allowing for the green carpet runner and colorful artwork to truly take center-stage.
Green and white will always be a winning color combination, especially in a hallway. The use of white paint in this space makes the room feel open, bright and light, with the pops of green adding a characterful element of color and depth.
7. Create a unique indoor outdoor effect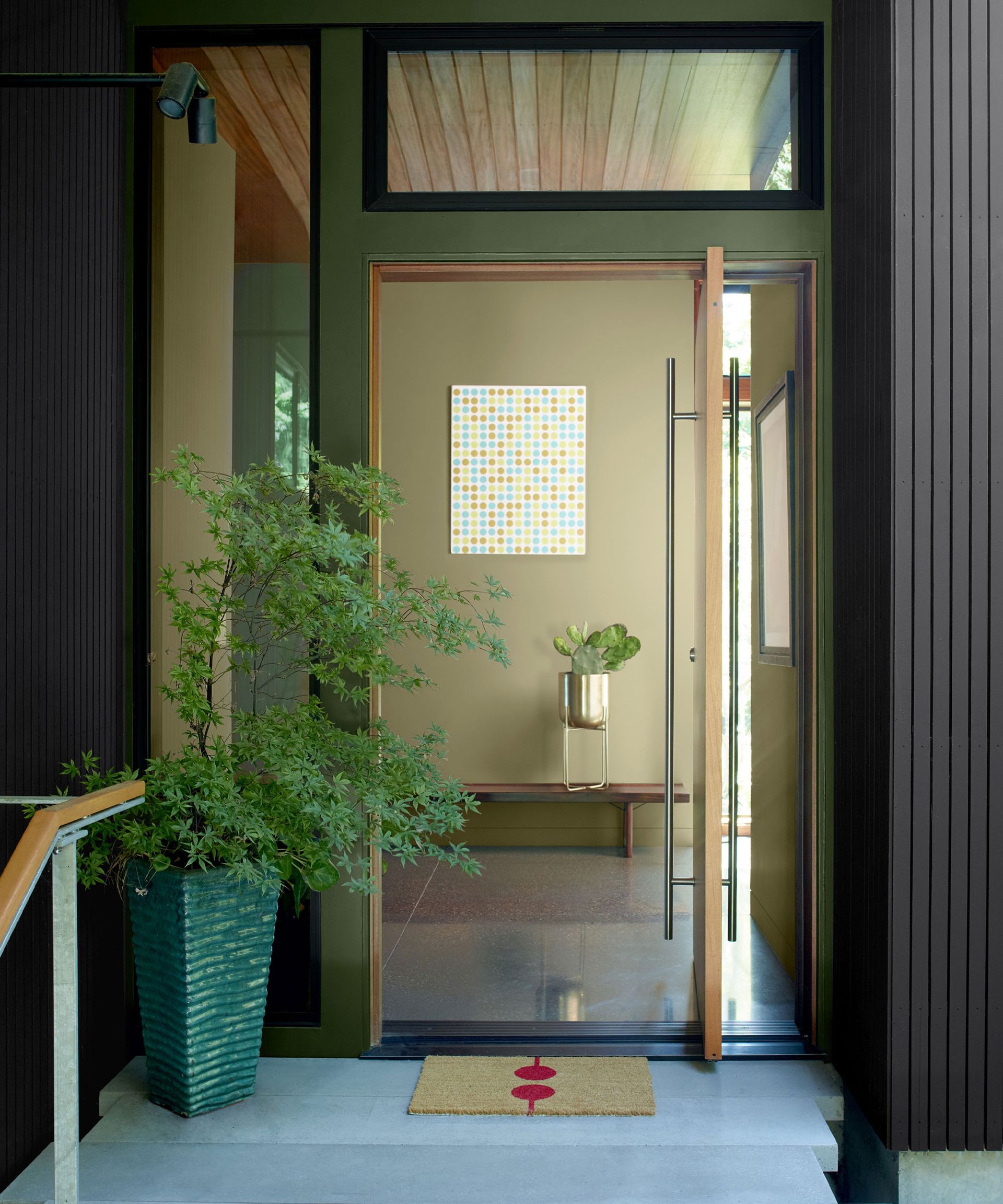 'Our hallways are one of the main rooms in the home that connect us with the outdoors, so enhancing this connection through green hallway ideas can create a unique indoor outdoor effect,' says Homes & Gardens' editorial director Sarah Spiteri.
As shown here through a range of paint colors by Benjamin Moore, the outdoor space, painted in Great Barrington Green, beautifully blends in with the natural environment, whilst making a stylish feature of the entrance. This use of color leads us into the hallway that has been painted in a complementary shade of soothing Elemental, creating a warming and inviting hallway space.
These indoor-outdoor paint ideas create a cohesive, contemporary design where green hallway ideas are extended that little bit further for a unique welcome into the home.
8. Paint a striking mural
For a truly impressive and striking feature in your hallway, why not paint a unique green mural.
Wall mural ideas can add a beautiful, artistic statement to your space, and are great for larger hallways if you want to add colorful decoration to the wall.
This wall mural not only uses a palette of deep, dark greens, but turns to the natural world for inspiration to create a picturesque woodland scene. Finished with furniture pieces and accessories in the same color palette, this calming mural design effortlessly transports you to the outdoors.
9. Enhance your green scheme with accessories
'Often in interior design, finishing touches through accessories and lighting can bring a whole scheme together, so do not forget this for your hallway ideas,' says Jennifer Ebert, Homes & Gardens' digital editor.
The green leaf wallpaper design used in this hallway is enhanced by the lighting and decorative accessories used. The lamp shade's modern, abstract design creates a dynamic contrast with the traditional wallpaper, whilst the buttercups and grasses in the vase establish an elegant, botanical connection with the wallpaper print, a beautiful showcase of yellow and green room ideas.
A pretty, decorative corner in a hallway, this use of accessories and decorative designs elevate a green and yellow theme through color, texture and pattern.
10. Create a bold design with a bright green
Green comes in many different shades, from deep forest to vivid lime.
To make more of a statement for your green hallway ideas, choose a bright green shade for maximum impact - great for modern hallway ideas.
In this contemporary hallway, two different shades of bright green have been used for the comforting daybed and textured rug. Beautifully complementing and enhancing the busy, abstract wallpaper, this use of color creates a vibrant, cohesive design that dramatically welcomes you into the home.
Is green a good color for the hallway?
A versatile color that can make you feel restful and grounded, green is great a color to use in a hallway. Reminding us of nature and the outdoors, using green in interior design is renowned to make a space feel more calming and relaxing, ideal for use in a hallway where you first enter the home.
For small hallway ideas, using a light green can make the room feel more spacious and bright, as Helen Shaw, director at Benjamin Moore states, 'hallways can often lack natural light. If you want to introduce color without going too dark on the walls, consider pale warm greens or yellows.'
Darker greens can create a luxurious and elegant atmosphere, and are a great choice for a more bold design, Tobie Lewis, senior brand manager at Valspar Paint states, 'if you are looking to create a statement in your hallway, color drenching the space in a bold tone of green will add playful dynamics and fun energy, creating a central point of the house.'
Whether you opt for a light or dark shade, embracing green hallway ideas can create a stylish and secure space.
What is the best color to paint a hallway?
As discussed, hallways can occasionally lack natural light, so choosing light, neutral shades often works well to open up the space and make it feel bigger and brighter.
However, dark colors can make a hallway feel more cozy and luxurious, so it really depends on your chosen style and how you want the space to feel when you walk through the door.
Your hallway sets the tone for the rest of the design in your home, so creating an inviting scheme that is rich with character and charm will only make the space feel more inviting and personal to you.
Sign up to the Homes & Gardens newsletter
Decor Ideas. Project Inspiration. Expert Advice. Delivered to your inbox.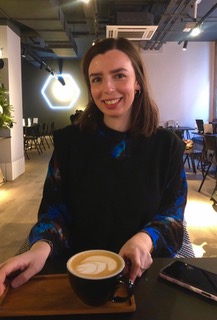 Zara joined Homes & Gardens in February 2022 as a Content Editor. After studying English Literature at University, she worked as an Ecommerce Website Editor, Content Writer and Buying Intern at multiple independent businesses within the luxury retail and lifestyle sectors. Her role at Homes & Gardens unites her love, experience and passion for the world of design and desire to create inspiring written content. She enjoys nothing more than discovering new trends, brands and products, whether that be in fashion, interior design or lifestyle.