Wall mural ideas – 10 stunning looks for totally unique walls
Wall mural ideas are the design feature you need for your walls – bold and beautiful, it's time to embrace them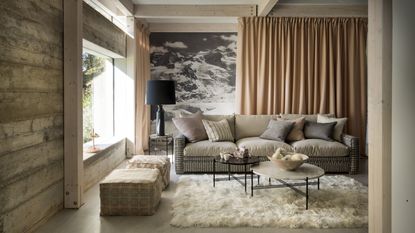 (Image credit: Paul Raeside)
Wall mural ideas are perfect for creative designers who just want that little bit more.
Paint and wallpaper are the obvious choice for wall decor ideas, but they have their limitations when it comes to wanting to create something larger scale and more striking.
For anyone not in the know, a mural is any artwork that is either applied or painted directly to your walls or ceiling.
Naturally, we're not all artistically inclined enough to paint straight on to our walls, but thankfully there are some great digital options that mimic the style of a mural that you can utilize instead.
The beauty of a mural is that you can have a large-scale design on your walls, from a blousy floral to a contemporary painted design, a landscape or an architectural wonder that will have you gazing at it for hours.
Wall mural ideas
Whether you're looking for accent wall ideas or to totally immerse a room in a whole new world , these wall mural ideas to inspire you to create an eye-catching feature in your home.
1. Pick a single color, but with oodles of texture
'In the last year or so we are seeing a growing trend for wall murals that bring an artistic statement to walls,' says Hayley McAfee, Design Director at Villa Nova.
And it's easy to see why. This Mizumi design from Black Edition is part of a collaboration with Japanese artist Katsutoshi Yuasa. The wallcovering embraces oriental design and ancient craft in a contemporary and elegant way with embossed textures and sumptuous flock. Picking an artist-designed mural is a great alternative to gallery wall ideas too.
Choose colors similar to the design but don't let them take over – the wall mural is always the star of the show.
2. Take yourself on a visual journey
'Over recent times there has been an explosion in high tech digital printing which has changed the game somewhat, allowing a huge amount of experimentation and emerging new designers,' explains Martin Waller, Founder of Andrew Martin.
'The choice is vast, but it is a highly personal one, thoroughly dependent on the house and the room, not to mention your mood and personality. Wallpaper has taken the interior world by storm in recent years, and frankly, anything goes from geometrics and trompe l'oeil, floral and animal, modern or contemporary, grass cloths, fabrics and murals.'
3. Focus on textures and colors that set the scene
How beautiful is this wall? The colors are delicious and pretty much anything that's hung or placed against this teal will pop visually. Reminiscent of the sea, the wall mural has movement and texture and hints of turmeric that makes it easy to accessorize with.
Gold works really well, as do other textures like this Pooky lampshade. This look is opulent and elegant and one that will look stunning in a period property.
4. Choose a big blousy design for all out glamor
This Old Dutch Masters-style wall mural is eye-catching to say the least, and you really feel the depth of color due to the dark background. But how do you make it work with the rest of your scheme?
The key is to choose one color that's used in the wall mural that you can use on the walls, in this case the crimson red. It will become your base, then you can use it for the furniture too, if you want a cohesive look.
5. It can be as little or as large as you like
If we go along with the theory that a wall mural is any design that's painted on a wall then we can get away with this simple, stylish idea from Crown.
If you're wondering how to paint a wall, consider going two-tone and creating a color block. Yes, it's only a hint, but we love the simplicity of it and the Midnight Navy in the corner creates a design feature against the Teal that's used on all the walls including the woodwork. The result is a bold and dramatic look.
6. Choose a wall mural that reflects your personality
'A great way of refreshing and transforming a room is by focusing on the walls, and a statement wall mural is a great way to achieve this,' says Lorraine Aaron, Founder of Curious Egg.
'It allows you to introduce a bold burst of color and pattern to the home, and it's all about choosing a design you really love. Start by choosing an area that's well lit and focus on a feature wall – bold patterns and motifs are bang on trend with geometric designs, bold and bright florals and wall murals being the go-to choice. Consider being more playful in the living room as you can afford to be more daring here. Opt for bold and colorful floral or geometric prints that compliment and contrast existing decor to make a real statement.
'In the bedroom, however, it's best to keep it softer to help set the mood for relaxation. Nature-inspired prints in muted shades and pastel tones will create a calming and serene atmosphere.'
7. Channel marble, but without the price tag
As well as illustrative and graphic designs there are some stunning – and realistic – digitally printed wall murals to choose from too. Take this Wallsauce design as an example. Who would know this wasn't real, until you touch it? Murals are a great way to create an impactful feature without spending too much. When the design is this big, make sure you keep the rest of the scheme simple. Balance is key.
8. Team existing architectural features with bold colors
'Tonal schemes are having a moment, and where that's usually limited to greys or, at best, soft blues, I wanted to experiment with an interiors scheme based on cohesion and subtlety that would work at the hot and spicy end of the colour spectrum, featuring paprika orange, saffron yellows, and chilli pepper reds,' explains Annie Sloan, Color and Paint Expert.
In this room, modern geometric color blocks are painted over the period wall panelling. 'Inspired by the Bauhaus movement, for this modern wall mural to work, cohesion was key here; everything is painted and even the sofa is covered in my linen union in Antoinette + Old White,' says Sloan.
9. Blend old-school with new tech
The beauty of today's digital print technology is that you can have a historic wall mural in your home. For example, the original this garden party scene dates from 1785, and hung in the Chinese bedroom at Belton House in Lincolnshire, UK – but get the wallpapered version from Little Greene and you can enjoy it in your own sleep space or living room.
You can accessorize by choosing a few colors from the design – here, the modern chair and blue rug match perfectly.
10. Transform your bedroom into dream world
Wall murals can take us to another world by their very nature of being more than just a repeat wallpaper design. They can depict anything that represents something special: an ode to an artist you admire; a favorite piece of fabric reproduced on the wall, or in memory of a holiday where you may have seen monkeys jumping from tree to tree, to use this stunning wall as an example.
You can see from this bedroom how to match it too – the colors in the bedding tie in perfectly and bring the design into the room.
A painted wall mural can make for a great option for bedroom accent wall paint ideas.
Do wall murals look good?
The answer to this is a resounding yes. If you want to create a dramatic design feature then a wall mural is for you. Even if you opt for a subtly colored option, it will still stand out due to its very nature and large scale.
The other advantage is they work in any room – from hallway to bathroom and particularly in kids rooms.
How do you make a wall mural at home?
If you want to make your own wall mural then all you'll need is some favorite paint colors, frog tape and some good quality brushes – with a hint of skill. If you don't have an artistic flair then you can start by simply creating a block colored wall mural – rather like the Annie Sloan design above. If you're super talented, then start small with a design and build it up. You can always paint over it later if you change your mind.
Sign up to the Homes & Gardens newsletter
Decor Ideas. Project Inspiration. Expert Advice. Delivered to your inbox.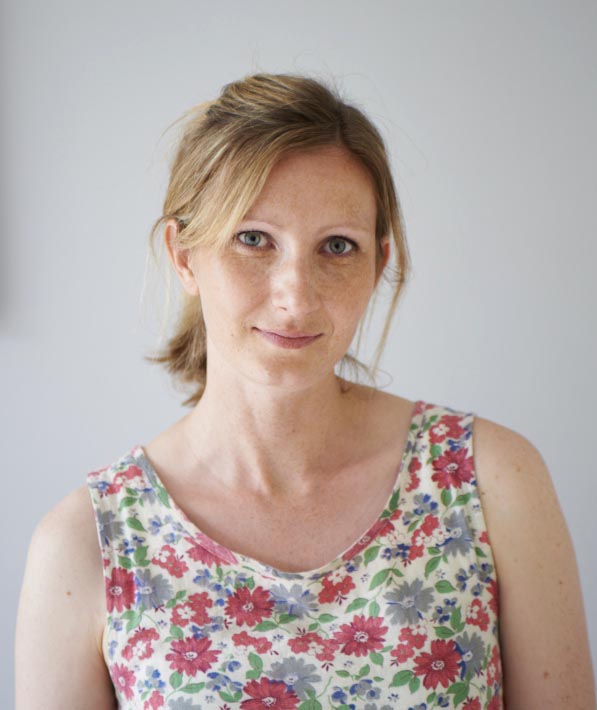 Sophie has been an interior stylist and journalist for over 20 years and has worked for many of the main interior magazines during that time, both in-house and as a freelancer. On the side, as well as being the News Editor for indie magazine, 91, she trained to be a florist in 2019 and launched The Prettiest Posy where she curates beautiful flowers for modern weddings and events. For H&G, she writes features about interior design – and is known for having an eye for a beautiful room.