Pink living room ideas – 10 tips for blush and terracotta living rooms
From earthy tones to bold magentas, here's how to bring la vie en rose into your living room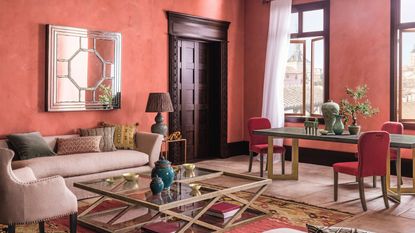 (Image credit: OKA)
Pink living room ideas have come a long way from being automatically considered 'girly' or 'feminine' – these days, pink is a genderless interior design choice that communicates elegance, warmth and a very definite sense of style.
If you do want to steer clear of Barbie's Dream House stereotypes, embrace living room ideas that take on a very contemporary approach to pink. This means avoiding sugary shades (in bulk, at least), bringing in contrasting colors, employing cozy fabrics and choosing earthier tones.
Pink living room ideas
Decorating a pink room? From earthy terracotta to blush peaches fit for a fashionista, we asked the experts for their top pink living room ideas, and found some beautiful examples that will make you want to live la vie en rose.
1. Pair pink with cocooning furniture for a cozy feel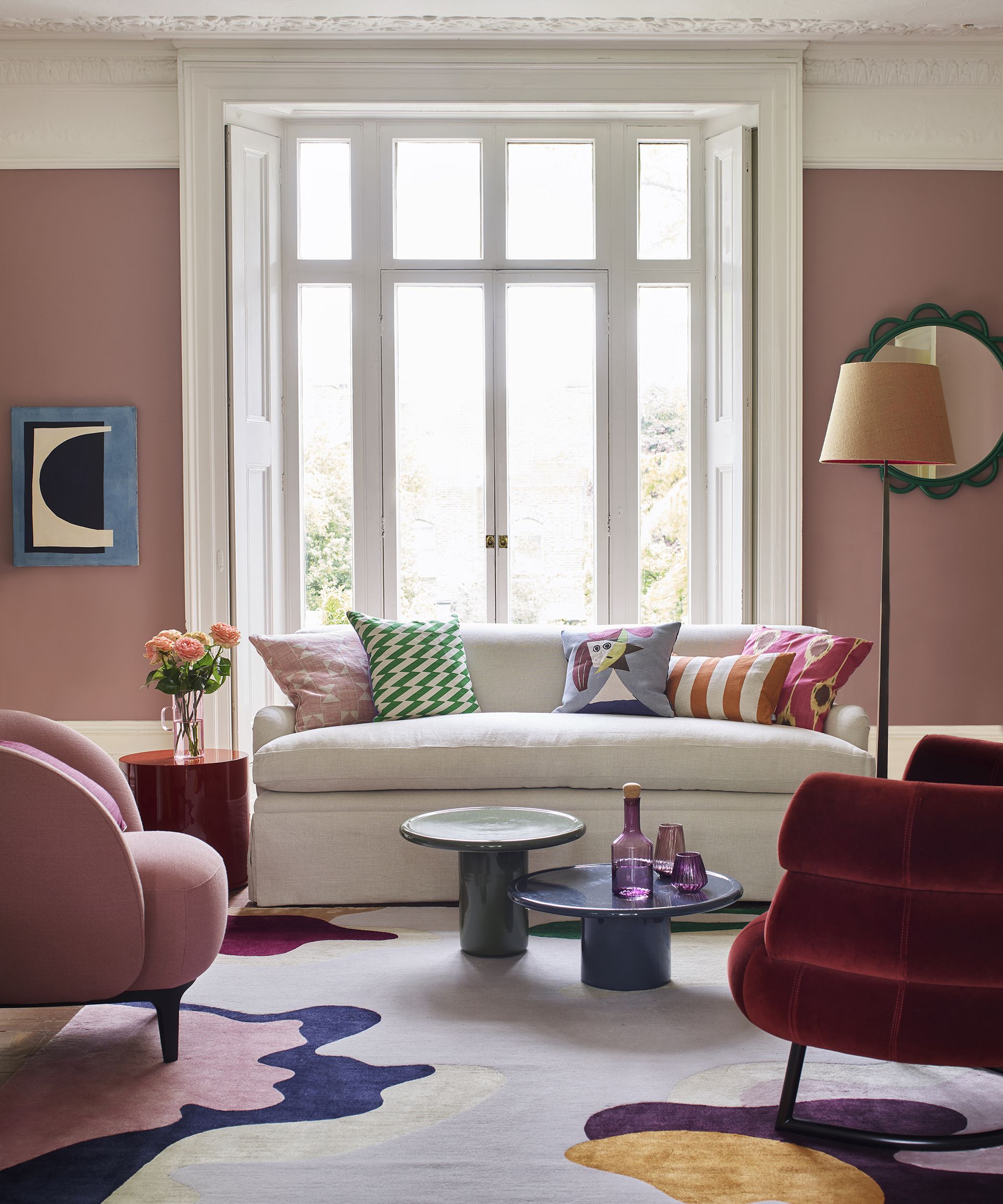 'For me, pink living room ideas conjure up a very comforting picture that envelops,' says Homes & Gardens Editor in Chief Lucy Searle.
'For that reason, I really like the muddier shades of pink for a living room, and while I would match it with white to keep the overall feeling crisp and smart, I love the idea of teaming it with deeper colors on the same side of the color wheel – magenta, wine and even a sophisticated blue-purple spring to mind – such as in this beautiful room, which we photographed for one of our decorating shoots.'
2. Add a soothing quality to an eclectic scheme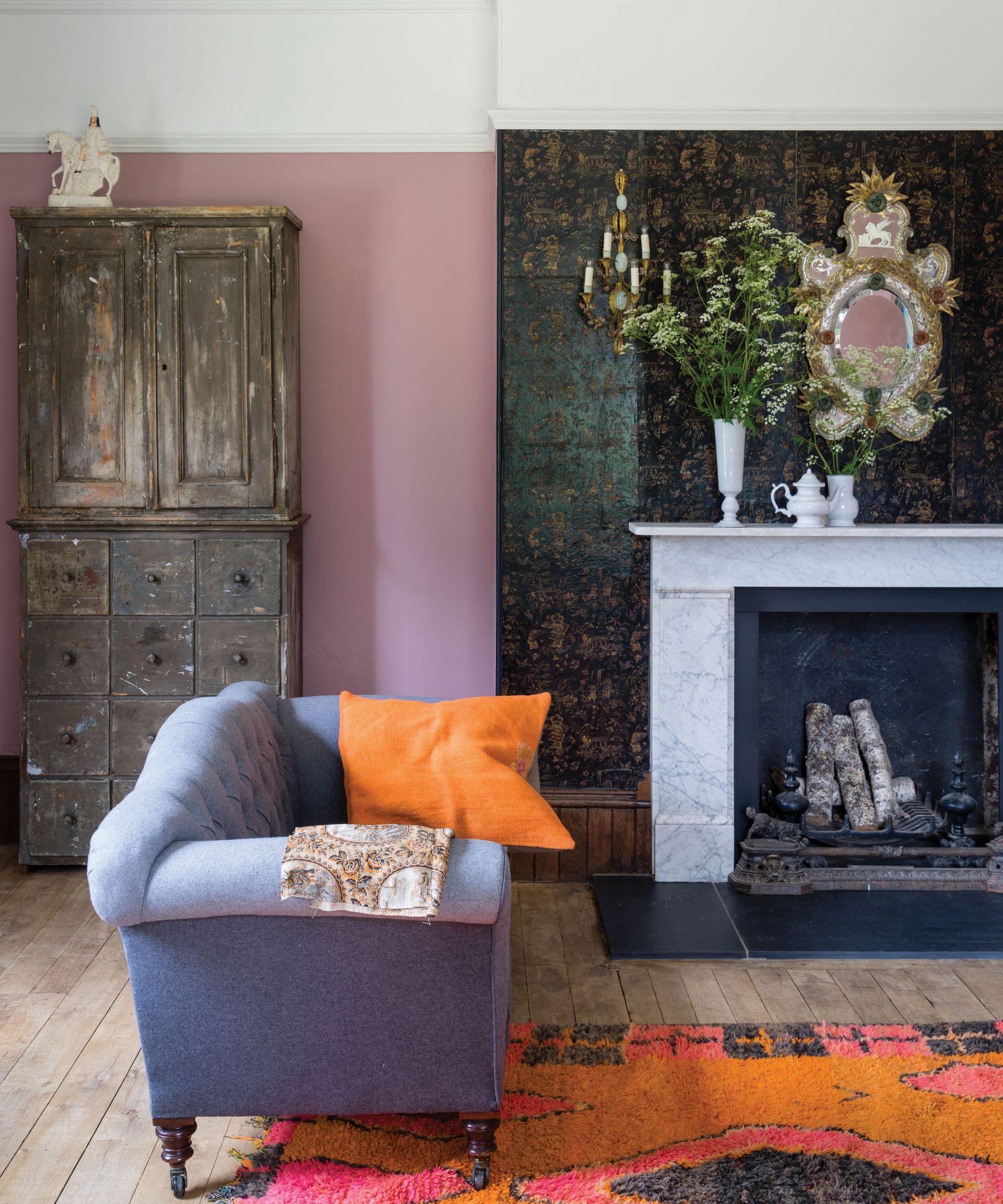 Do your tastes span neutral and bold, rustic and contemporary? A blush pink's tender qualities make it the perfect backdrop for an eclectic design scheme. Earthy, playful and chic all at once, it is a tone that has the capability to bring together all sorts.
In this living room, the pink room ideas are the backdrop to a white marble fireplace, a distressed brown cabinet, a powder blue sofa and vibrant orange textiles. The color choice plays in as a neutral, but nods to the owner's adventurous character.
3. Get earthy with terracotta
Head back in time to the earliest days of the pink living room and embrace in its ancient form by taking on trending terracotta. This orange-pink shade not only bedecked walls in the Mediterranean thousands of years ago, but is making waves here and now.
'The apartment is testament to the fact that classic and modern design can live in perfect harmony: the overall look is one of cohesion with clever use of color,' says Sue Jones, Co-Founder and Creative Director of OKA, of this characterful living room, designed for a hot climate and channelling real terracotta with a mottled paint effect great for cozy living room ideas.
'A fleet of blood orange velvet Stafford Chairs beautifully match the bold terracotta walls and the dining table is the same shade as the dark wood panelling framing the doors and windows in the look.'
4. Contrast pink walls with blue furniture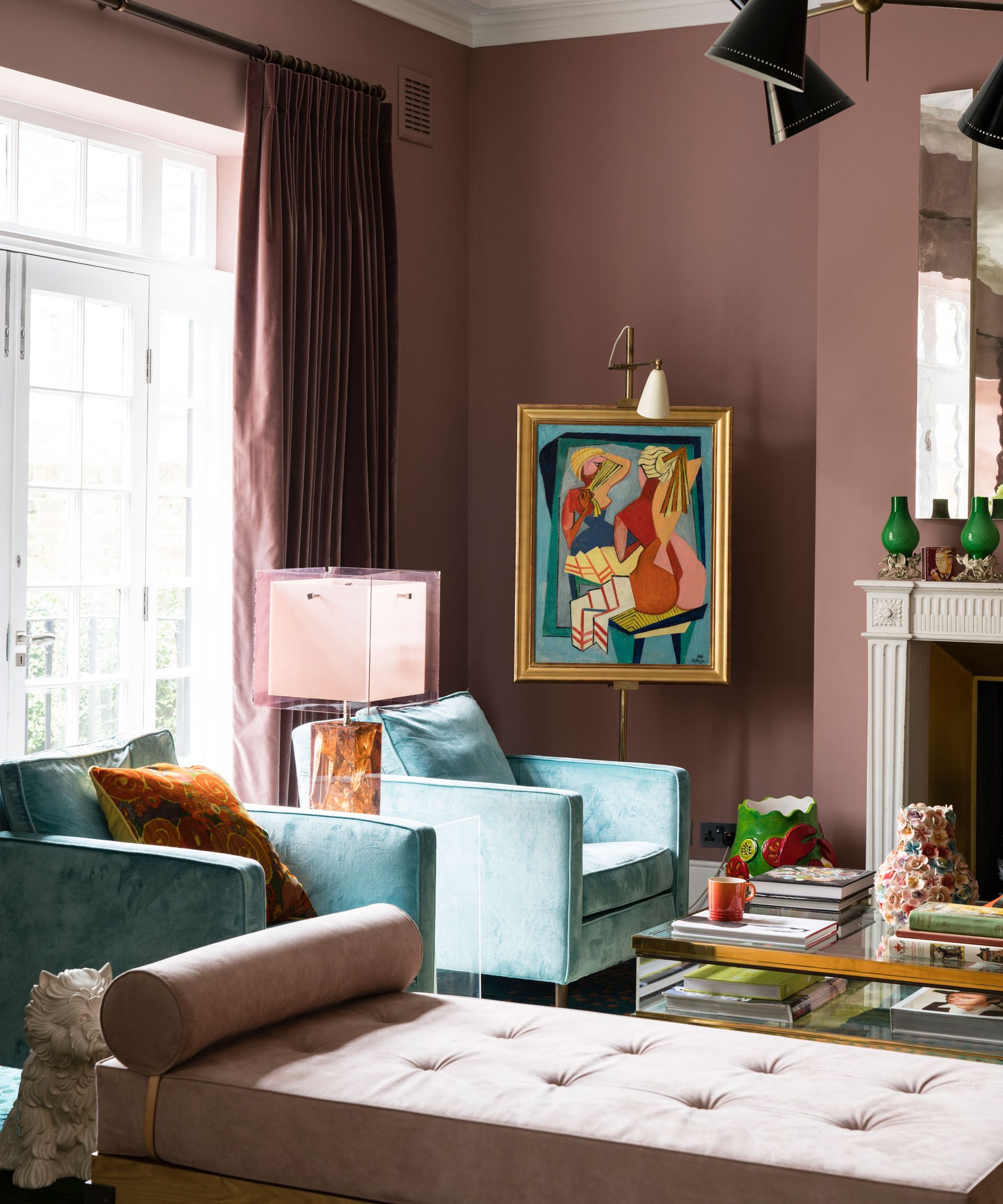 When pairing your pink walls with statement pieces, don't be afraid to dive into the other side of the color wheel. Pink and blue make an excellent contrast in a room – but if used in large amounts, be sure to keep them at a similar tones.
While this pink living room does just that, it pairs a warm brown-pink with a much cooler blue in the armchairs (pulled impeccably from the painting on the wall). This makes for a refreshing addition to an earthy scheme.
5. Make a bold statement with red-pink
While paler pinks are easier to make work in living room color schemes, don't be afraid to get personal. If you love bold colors, bring in a statement, densely hued pink.
'We used that particular shade [of pink] because I thought it would be a wonderful colour for the client to wear,' says interior designer Ann Lowengart of this striking living room and library. 'She often wears pink and it reminded me of her and her Carolina Herrera dresses.' Here, red-pink walls are paired with pink armchairs tinted with a little bit of purple, creating an intriguing color clash.
6. Keep it light with a pale peach blush
For a classically chic look that calls to Europe's most fashionable cities, consider a pale pink blush among your living room paint ideas. Prevent it from diving too far into the sugary realm by incorporating just a hint of orange into your shade, resulting in a stylish peach. As demonstrated in this room. It's a tone that serves as a playful backdrop to dashes of bold greens and magentas.
7. Add a punch of pink in a living room with a rug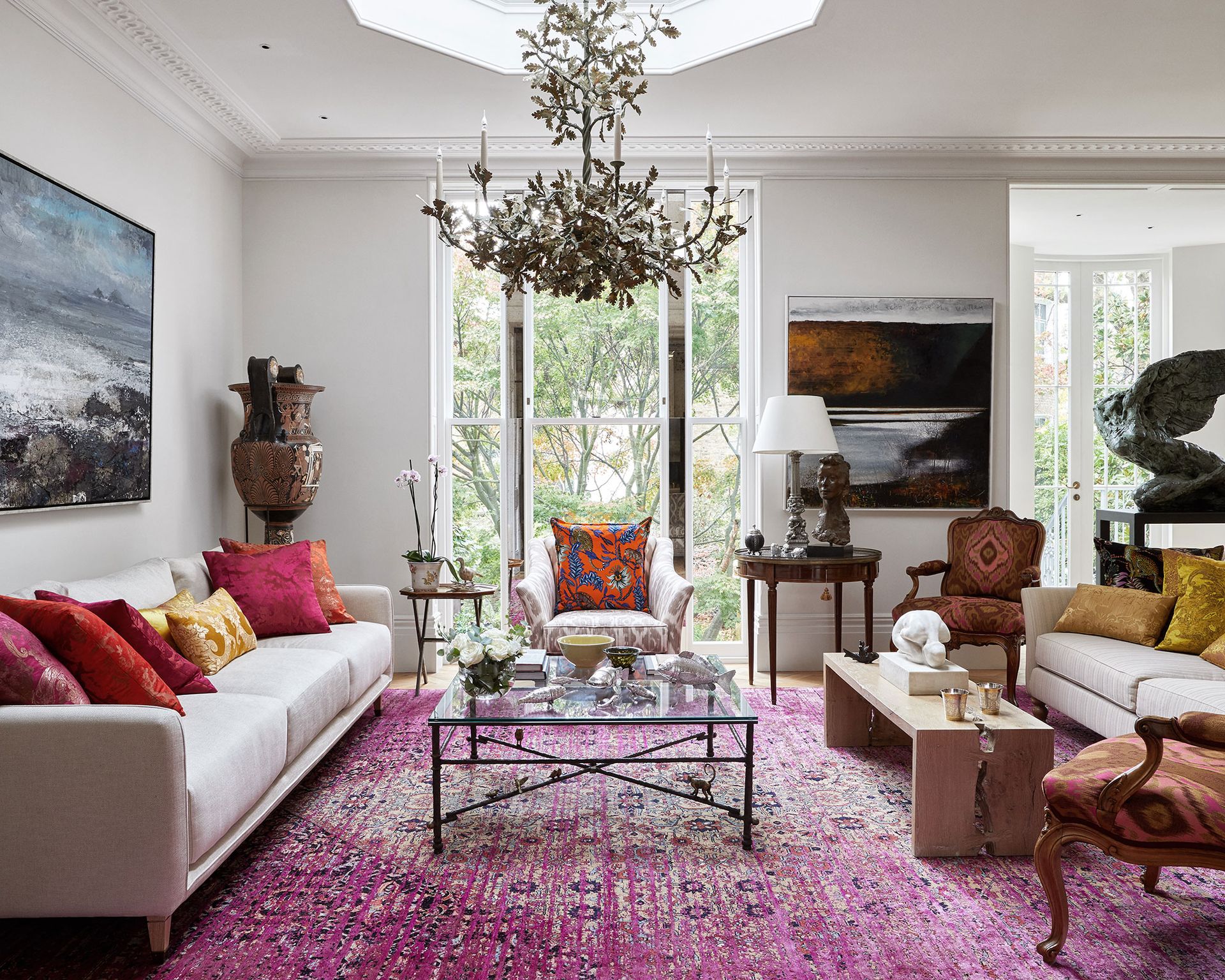 Don't want to go all out with wall color? There are plenty of other ways to dabble in pink – or even have it lead the room. In this living room, a vibrant magenta operates at the very beating heart of the seating area thanks to an oversized statement rug. The surprising purple element of the rug adds an invigorating punch of cool color into an otherwise warm and neutral-led scheme.
8. Stay sensible with a brown pink
For an immensely sensible approach to pink, head over to its browner shades. Turn down the heat and go for a cooler option, and you'll end up with an erudite, library-ready pink.
In this room, Farrow & Ball's Sulking Room Pink hits the balance perfectly, the dusky rose feeling at once classical and contemporary, but as welcoming as it is sophisticated.
To reign in the earthiness and prevent it from feeling slushy, the color is bordered by crisp white on the ceiling and around the door frame, and excitement is added with hints of gold.
9. Mix with multi-colored fabrics in similar tones
'Pink is quite a difficult colour to get right and can sometimes look too candy sweet in a room,' Cath Beckett, Co-Founder of Yellow London, who chose pink as the backdrop to the living room in her own home.
'When picking the pink for my sitting room I had to find a pink that matched tonally with the fabrics that I had chosen so I went down the more dirty pink route. It is a very calming colour that is cool in the summer but also cosy in the winter months which glows warmly when the lamps are on.'
10. Channel desert sunsets with faded terracotta
Terracotta's bolder shades may speak of the baking heat of the midday sun, but if you're looking for something a little respite, go for a paler option.
In this open-plan living dining room, painted with Faded Terracotta from Farrow & Ball's California Collection with Kelly Wearstler, a delicate orange sand tone is pale enough to channel the light of sunsets and dawns in the Mojave desert. The rest of the decor is largely warm in tone, but just a couple of accents of blue in the artwork restore a cooling balance.
Is pink good for a living room?
Absolutely, pink is a great choice for a living room. As a color that is inherently warm with welcoming connotations, it makes for a relaxing space for visitors and owners alike.
To maximize the cozy factor choose a soft, dusky pink with either warm or cool undertones of earthy brown. For an invigorating choice that is as far from sugary as you can get, choose on-trend terracotta, and channel a little bit of the Mediterranean as you do it.
How do you decorate a living room pink?
Pink is a great choice for a wall color, particularly if you're looking for a playful alternative to neutrals onto which to showcase other colors. If you're wondering how to design a living room that pairs it with other colors, both blue and green work really well as contrasting elements, and work particularly well if broken up with black and white accents.
Adding a white ceiling will help earthier pinks feel fresh, while paler pinks will channel French and Italian chic.
Additional research: Rebecca Eldridge
Sign up to the Homes & Gardens newsletter
Decor Ideas. Project Inspiration. Expert Advice. Delivered to your inbox.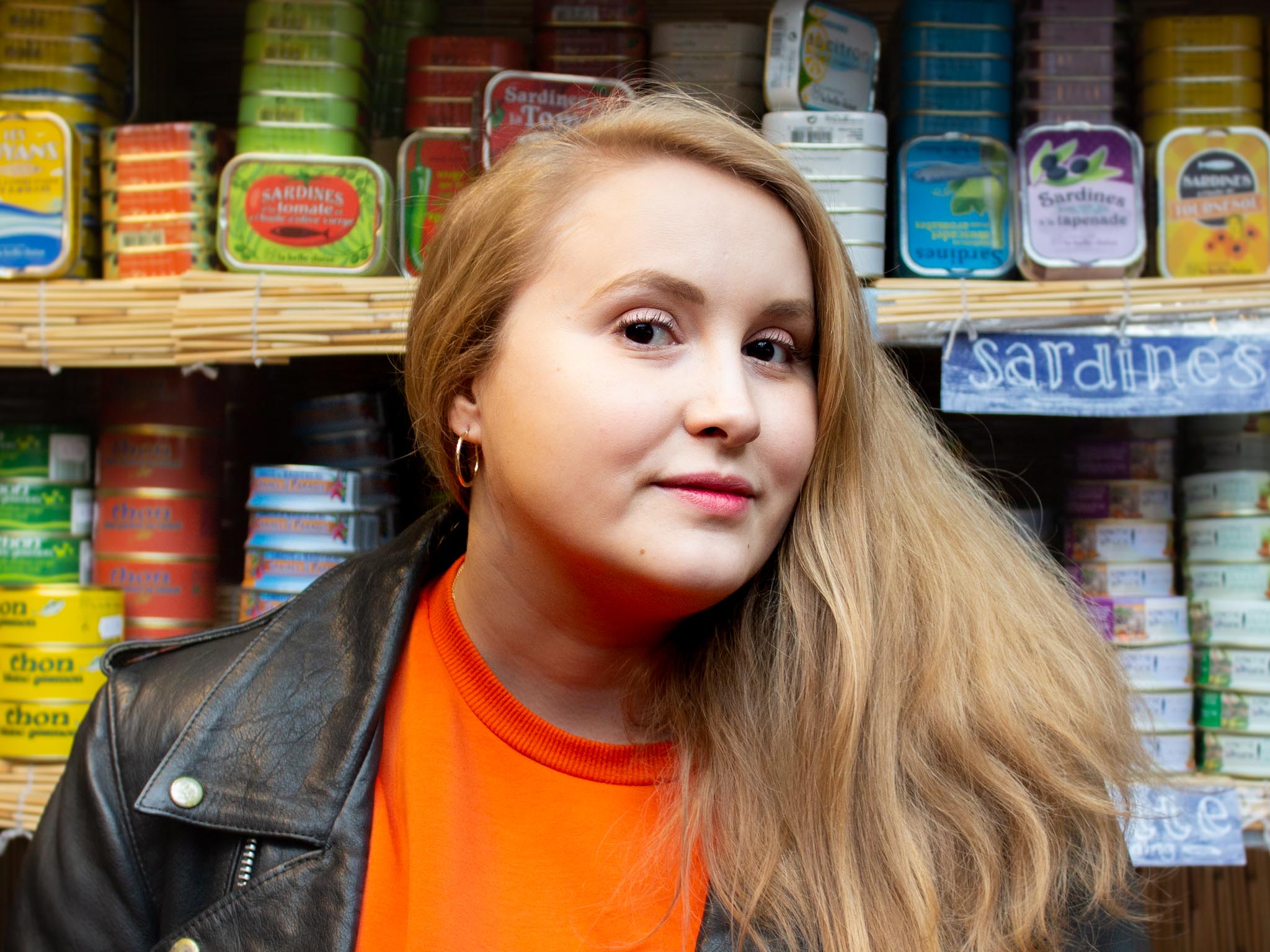 Ailis started out at British GQ, where a month of work experience turned into 18 months of working on all sorts of projects, writing about everything from motorsport to interiors, and helping to put together the GQ Food & Drink Awards. She then spent three years at the London Evening Standard, covering restaurants and bars. After a period of freelancing, writing about food, drink and homes for publications including Conde Nast Traveller, Luxury London and Departures, she started at Homes & Gardens as a Digital Writer, allowing her to fully indulge her love of good interior design. She is now a fully fledged food PR but still writes for Homes & Gardens as a contributing editor.