How to design a living room – expert advice on planning and decorating
Find out how to design a living room perfect for everyday life and entertaining with these expert tips and ideas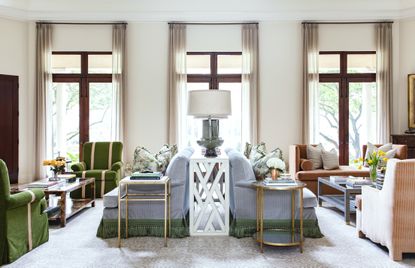 (Image credit: Creative Tonic Design. Photograph Julie Soefer)
Knowing how to design a living room is important. After all, living rooms are spaces at the center of our homes – metaphorically if not literally. They're rooms used daily by every member of the household, but they're also the spaces into which we welcome friends and family.
While living rooms may not be as exacting as kitchens when it comes to their design, their twin uses as both family and entertaining area, plus the hours we spend in them, mean they demand thoughtful and informed design.
Layout, furniture, flooring, and decoration must all be factored in when considering living room ideas to create comfort, intimacy, welcome, practicality and durablity.
How to design a living room layout
A successful living room layout should take into account where the furniture is – the space in between that permits traffic flow within and through the room, but also avoids a cluttered atmosphere – the negative space, and focal points.
'In small living rooms it might be tempting to move the furniture to its corners and have free space in the middle, but make sure that layout works for you,' says London-based interior designer Louise Bradley.
Emily June of Houston-based Emily June Designs agrees. 'When designing a living room, a lot of homeowners automatically push their living room furniture to the perimeter of the room to make the space look bigger, instead of creating a furniture grouping. In most homes, floating furniture around focal points like a fireplace or a window can actually make a space look bigger.'
Rooms that have multiple functions demand a particular approach, and while this has been particularly crucial in the past year, it can apply in many homes in normal circumstances.
'If you are sharing your space with the whole family, it might be better to create smaller pockets of space, which can have multiple uses, ensuring that everybody in the household can have a little space to relax or work in, that the children can do their learning and that you can have a little peace and quiet at the end of the day too,' Louise says.
HOW DO I START DESIGNING MY LIVING ROOM?
'Start with inspiration,' says Stephanie Lindsey of Austin-based Etch Design Group. 'With any project, do your research on the best functional solutions and the aesthetic options that are the perfect fit for you.
'Whether it's a functional requirement or inspiration taken from living room pictures you have seen in a magazine, we always start the design with initial inspiration images. Discuss budget and get technical with numbers, and have a lot of fun viewing and analyzing inspiration images to really hone in on what your goals are.'
Unless you've just moved to a new home, consider also how your living room is working right now. Think about how the space is used, and whether it accommodates all the different occupants of the room comfortably in all the activities that take place there.
Take into account circulation around the room and through it, and assess whether this is easy or involves awkward passages around furniture or interference with each other's activities.
Then write a wishlist for the living room, whether you're remodeling an existing space or you've just moved into a new home. Remember to plan for the future as well as thinking about the whole household's current needs, as these may well change.
Choose the best color palette
The color palette you select for your living room should reflect your personal taste, but the benefits created by different living room paint ideas and schemes should also be assessed.
'If your space is quite dark, now is the time to introduce new wall colours,' says Louise Bradley. 'I'd recommend very light off-white hues, such as Little Greene's slaked lime.'
As well as boosting light by reflecting it rather than absorbing it, very light colors also have the advantage of making a small room feel bigger. They'll visually recede from the eye to make walls look further away.
But don't discount the power of dark paint colors. Ideal if you are after cozy living room ideas, as they can make a space feel more intimate and are an on-trend option.
Texas-based Courtnay Tartt Elias, of Creative Tonic Design, urges confident use of color. 'A lot of homeowners, especially first-time ones, are scared to use color in their living rooms,' she says. 'My advice is this – don't be afraid to have a little fun.
'So many people hesitate to embrace bold or moody palettes in the common areas of their home, worrying that they might end up feeling dated. I like to remind clients that the world is a vibrant and colorful place, and that people love when homes reflect the beauty we see outside our windows.
'Layer up on saturated hues, playful patterns and rich textures, and find elements for a living room that feel chic and inviting.'
Remember that living room color schemes don't just apply to the walls. They extend to furniture and soft furnishings, and the shades you select for flooring, rugs, the ceiling and accessories. So pick a palette keeping in mind that it will be used across all these areas.
In the main, you might want to select between monochromatic schemes that employ different shades of the same color; analogous schemes made up of colors that are next to one another on the color wheel; complementary schemes that use colors from opposite sides of the wheel; and triadic schemes that use three equidistant shades from the wheel.
Pay attention to walls
The walls are a major part of any living room scheme and have a major influence on the appearance of the room. Therefore, as well as considering painting them, you might want to weigh up using wallpaper all round the room, on one wall, or in a limited area such as an alcove.
Living room wallpaper ideas are an easy way to bring personality to a room, which may be particularly valuable in spaces that lack architectural features.
Bear in mind that as well as having the potential to add pattern to the room, wallpaper might introduce texture, bringing another dimension to the room scheme. This can be particularly useful in adding another layer to a monochromatic scheme.
If the room lacks a natural focal point, wallpaper can fulfill this role equally well. You might want to hang it on the wall facing the entrance to the room to draw the eye.
Alternatives to wallpaper to dress living room walls include tile, exposed brick, or even living walls of plants.
Decide on flooring
Living room flooring can be an understated presence or an eye-catching feature. Solid wood flooring is a favorite choice – it will stand up to the foot traffic of a busy living room and it ages beautifully. It can also be sanded and refinished if necessary.
Engineered wood flooring, which is still made of solid wood but has a layered structure that keeps it stable in response to changes in temperature and humidity, is an alternative.
If warmth underfoot is important, carpet is also a sound choice for living room flooring, and can be a good option for homes with young kids as it is a more forgiving surface. With both plain colors and patterns on offer, it can be subtle or more striking as you prefer.
Natural stone can be an attractive option and, depending on the stone chosen, can have a more rustic and timeworn appearance, or grandeur if you opt for marble, for example. Terracotta tiles, meanwhile, evoke the style of south-western regions beautifully.
More unusual choices include sleek contemporary polished concrete, while porcelain tiles or vinyl can create the look of surfaces such as wood or stone without the same care requirements. Laminate flooring is also a less expensive way to get the look of wood.
Consider adding an area rug to your living room. 'I like to choose a Second Life rug, or something that has lots of patterns and textures visually,' says Rebecca Hay of Toronto-based Rebecca Hay Designs. 'This will not only add appeal to the room, but also easily hide any little spills or messes that may come with kids, pets, etc.'
Select living room furniture
The sofa is likely to be the principal feature of a living room, so it's a good idea to start planning living room furniture with this item. Bear in mind that it needs to allow room for circulation as well as feeling proportionate to the room and its features – plus provide enough seating space.
Using the two-thirds rule, one of design experts' sofa scaling secrets, and choosing a sofa design that's around two thirds of the length of the wall in front of which it is positioned is a useful size guide.
Plan additional seating, whether that's armchairs or a second sofa facing or at right angles to the first in a larger space, and perhaps benches or window seats.
'When it comes to large living rooms, I love creating multiple seating areas,' says Courtnay Tartt Elias. 'It makes the room feel cozy, dynamic and inviting, while offering guests tons of room to gather and raise a toast.'
A coffee table or upholstered ottoman is both functional and decorative, but consider side tables alongside seating as well.
If you have kids and/or pets, it's worth investing in good upholstered pieces, recommends Kylie Bodiya of Bee's Knees Interior Design Studio in Massachusetts. 'Those are the higher budget items, but that's where you should put your invested dollars.
'We use a lot of indoor/outdoor fabrics, or fabrics with a high "double rub" rating. Double rubs are what designers use to compare durability – it measures the abrasion resistance of everyday use. Of course, we also want to consider the stain resistance and light fastness as well.'
Factor in living room storage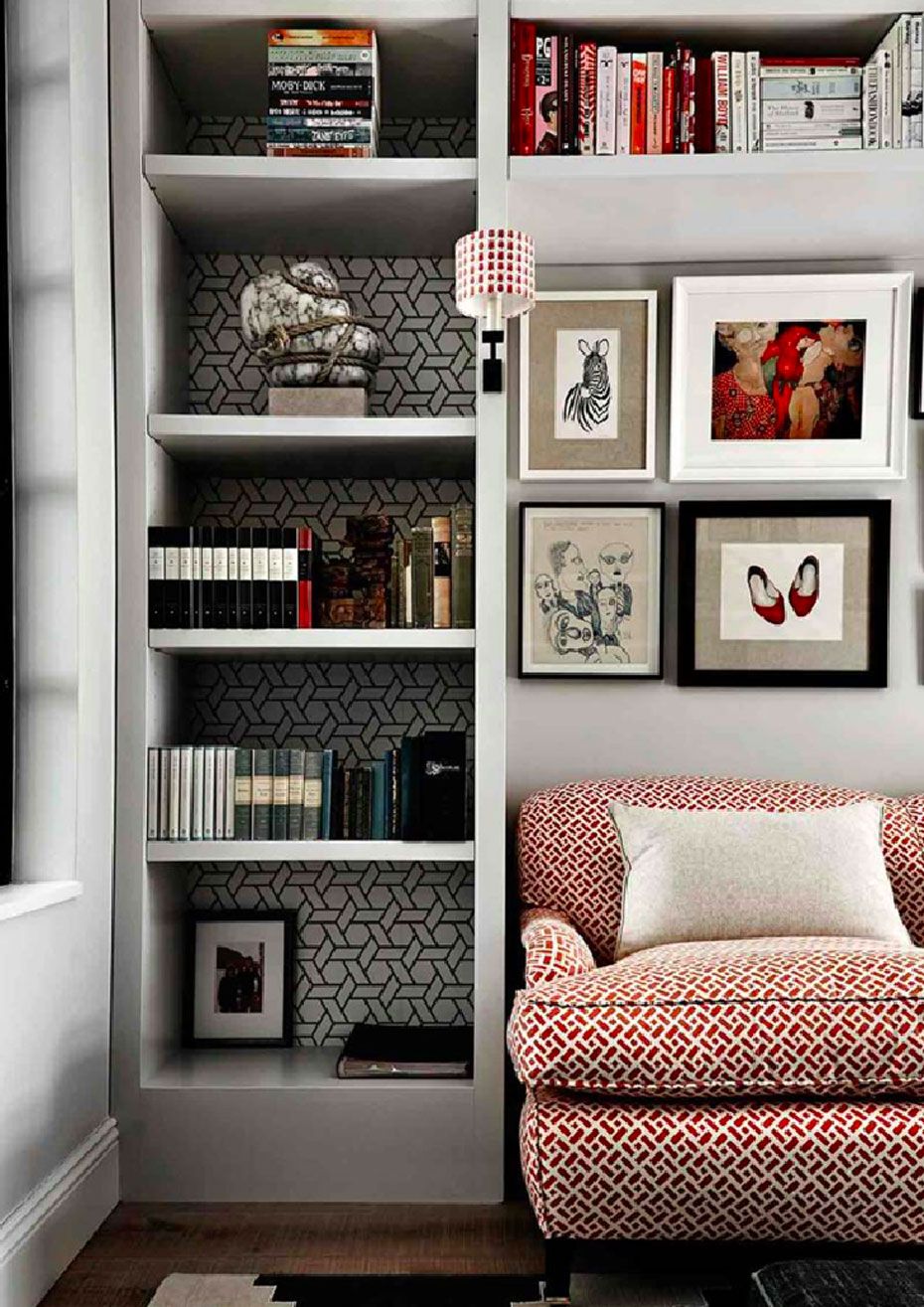 Planning in sufficient storage for a living room is essential. Many pieces look handsome in their own right as well as providing stash space: think cabinets, armoires, desks, console tables or larger console cabinets and dressers.
Look out, too, for multi-tasking pieces that boost storage while performing another function, particularly when searching for small living room storage ideas – perhaps a coffee table with shelves or drawers, a bench that provides extra seating along with storage inside, or a storage ottoman.
Storage will be necessary for any TV that isn't wall mounted and for other tech that goes along with it. Shelving for books and decorative objects may be freestanding or built in; the latter can be a more space-efficient option as it can be sized to your library and your room.
Plan both open and closed storage, to create space for items that look good on show and those that are best concealed.
In homes with young kids, storage that permits toys and games to be swiftly tidied away at the end of the day makes transforming the room into a relaxing adult space a swifter process.
'Kids come with a lot of stuff: there's always a Lego or Play-Doh or a crayon laying around in my living room,' says Rebecca Hay. 'I find that having bins or dedicated built-in units for storage is always a bonus and helps keep a living room clutter-free.'
Layer up lighting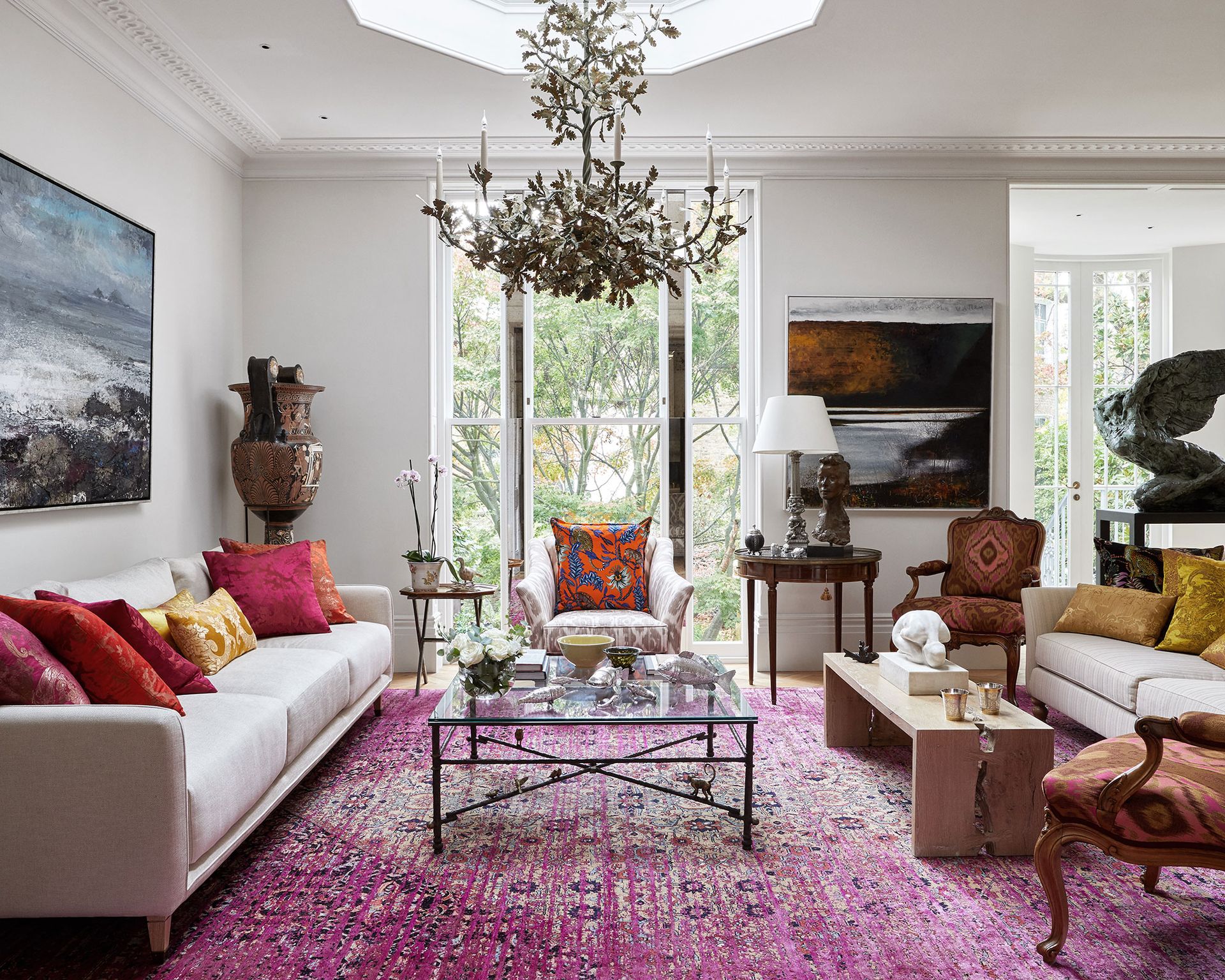 Good living room lighting ideas require three lighting types – ambient, task and accent – to create different moods and fulfill all the functions they need to.
Ambient lighting is the general lighting for the room, and is often in the form of a statement pendant or chandelier.
Task lighting allows for reading and close working of any sort. Floor and table lamps often provide this.
Accent lighting can highlight the room's best features and contribute to the atmosphere of the space. Think interior cabinet lighting and picture lights, for example.
Dress the windows
The window treatments in a living room need to enhance the decorative scheme, but it's crucial that they're functional, too. They might need to create privacy, darken the room for watching movies and boxsets, and reduce glare from the sun.
Consider drapes – both lined and lighter sheer versions – and shades, including both Roman and solar designs.
What is the best way to decorate a living room?
The best way to decorate a living room is to have in mind your personal taste – whether that's for the more contemporary or traditional – along with comfort for yourself, your family and your friends.
'Consider use when selecting furniture and pay attention to scale and dimensions,' advises Kristin Bartone of Chapel Hill-based Bartone Interiors. 'Seat height, arms and a shallower seat depth are critical for aging grandparents who may come to visit. Alternately you may want a deeper, lower seat for lounging and watching movies.
'Also look at seat and back cushion options and pair with how the furniture will be used. A more upright sit requires a shallower seat depth and often firmer cushion, the opposite for lounging. Look for chairs with loose back pillows that have fill options or add a pillow with the appropriate fill to a tight back chair.'
The height of members of your household is important, too, she says. 'A taller person will need a taller seat height and a deeper seat to be comfortable while a person of shorter stature doesn't want to feel like they are swimming in furniture that is too large in proportion to their body. It's better to add more furniture than larger furniture if the client has a smaller frame.'
Don't neglect the element of texture to promote comfort and coziness, too. Think about how materials will feel, and contrast softer and harder elements for rich interest.
A selection of artwork for the walls will give your room personality and interest, as well as smaller accessories that make your home your own.
It's also worth ensuring that the decorating scheme is flexible so you can adapt to changing living room trends.
'Select pillow fabrics and other soft furnishings (such as blankets) that can be moved around and look good even if your mother-in-law puts the pillow on a different chair than you intended,' says Kristin. 'Creating double-sided pillows can be a fun way to alternate seasonal color accents or just add more variety.
'Selecting additional pillow covers and blankets is another great trick so you can have one spring/summer set and another fall/winter set. You can change the pillow covers, wash and store flat (because you are reusing the same inserts) for the next change in color scheme.'
How can I design a room with no money?
To design your living room with no money, it's a question of re-working what you already own. Start from the beginning (see 'How do I start designing my living room', above) and consider what works and what doesn't. Repositioning furniture doesn't involve any spending, but can improve the way a living room both looks and works.
'You might want to rearrange the furniture around in your space to face the windows, and keep that connection to nature and the outside world,' says Louise Bradley. 'It helps with mental clarity and balance, too.'
Consider moving items from other rooms. Pillows might find a new home in your living room and add a pop of color as well as comfort or interest. Meanwhile gathering artwork and photographs together and hanging on one wall or above furniture can ensure the group reads as one impactful piece.
You might want to take a mirror from somewhere else, too. If it's framed, it can double as art, and it can make the space feel brighter, reflect a great view, and even create the illusion of an additional room beyond the living space.
Sign up to the Homes & Gardens newsletter
Decor Ideas. Project Inspiration. Expert Advice. Delivered to your inbox.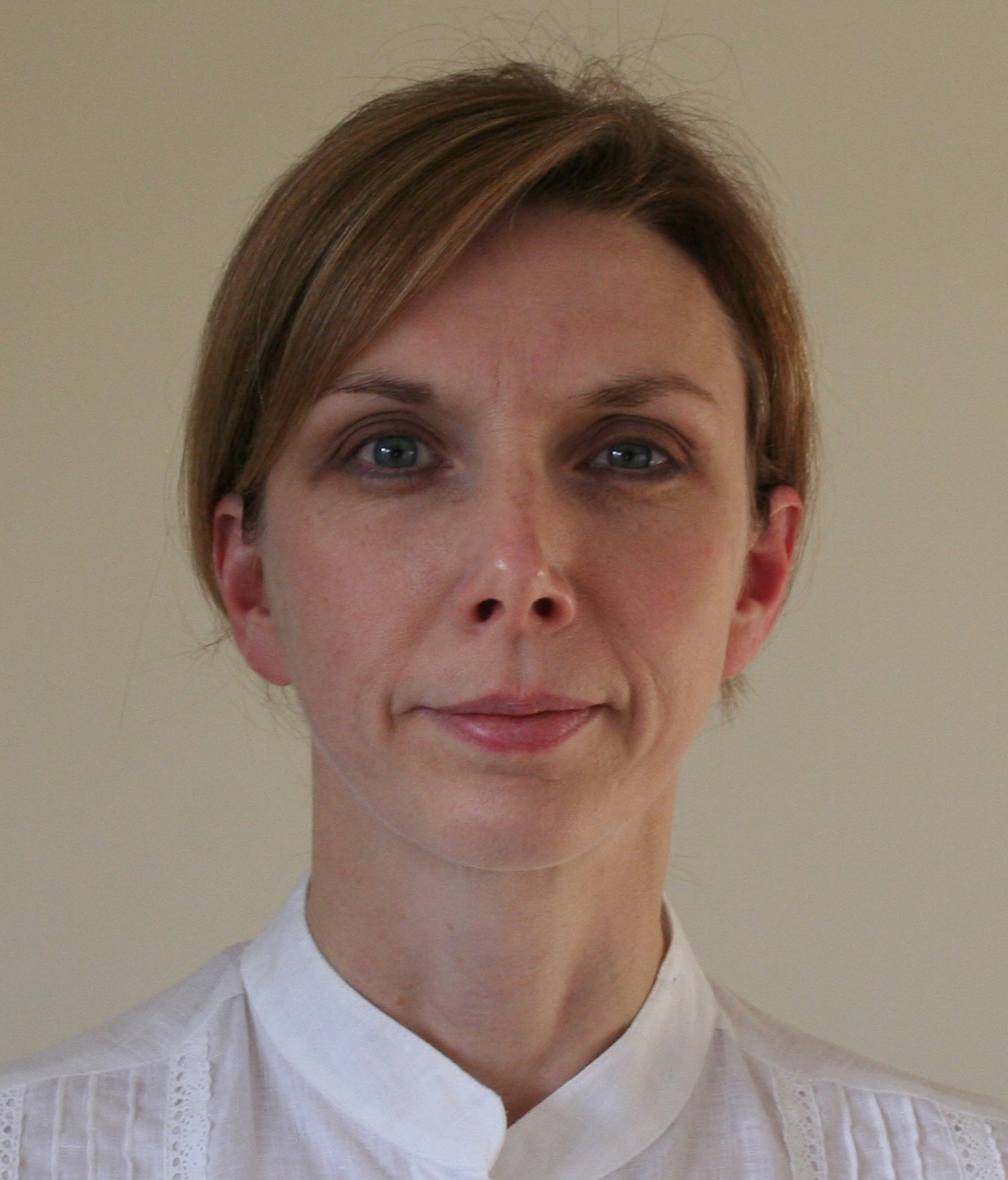 Sarah is a freelance journalist and editor. Previously executive editor of Ideal Home, she's specialized in interiors, property and gardens for over 20 years, and covers interior design, house design, gardens, and cleaning and organizing a home for H&G. She's written for websites, including Houzz, Channel 4's flagship website, 4Homes, and Future's T3; national newspapers, including The Guardian; and magazines including Future's Country Homes & Interiors, Homebuilding & Renovating, Period Living, and Style at Home, as well as House Beautiful, Good Homes, Grand Designs, Homes & Antiques, LandLove and The English Home among others. It's no big surprise that she likes to put what she writes about into practice, and is a serial house renovator.