The 16 living room trends experts agree will take over in 2023
Explore how mindful design, maximalism and an eclectic mix of materials are set to be big this year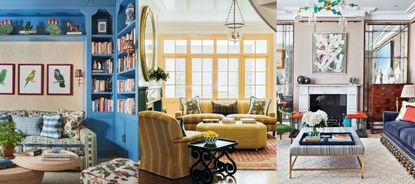 (Image credit: Alecia Neo | Tim Salisbury | Alexander James)
The latest living room trends will set you up with everything you need for a fresh redesign of your space; from the right colors to use, to styles of furniture, lighting and more.
One of the most important spaces in the home, a living room is an incredibly versatile and multifunctional space. A central hub and gathering point where we relax, socialize and entertain, your living room ideas need to work hard to create the perfect environment for all of your needs – and there is always room for improvement and inspiring change with the latest living room trends.
When it comes to interior design trends, we are not interested in fads that will date quickly. Instead, we have focused on timeless, elegant ideas that will endure beyond this year – so that you can be inspired and design a living room with confidence.
16 living room trends for 2023
Remember, when harnessing the latest trends to design a living room scheme, ensure to establish a space that is welcoming, beautiful and practical.
1. Cocooning curves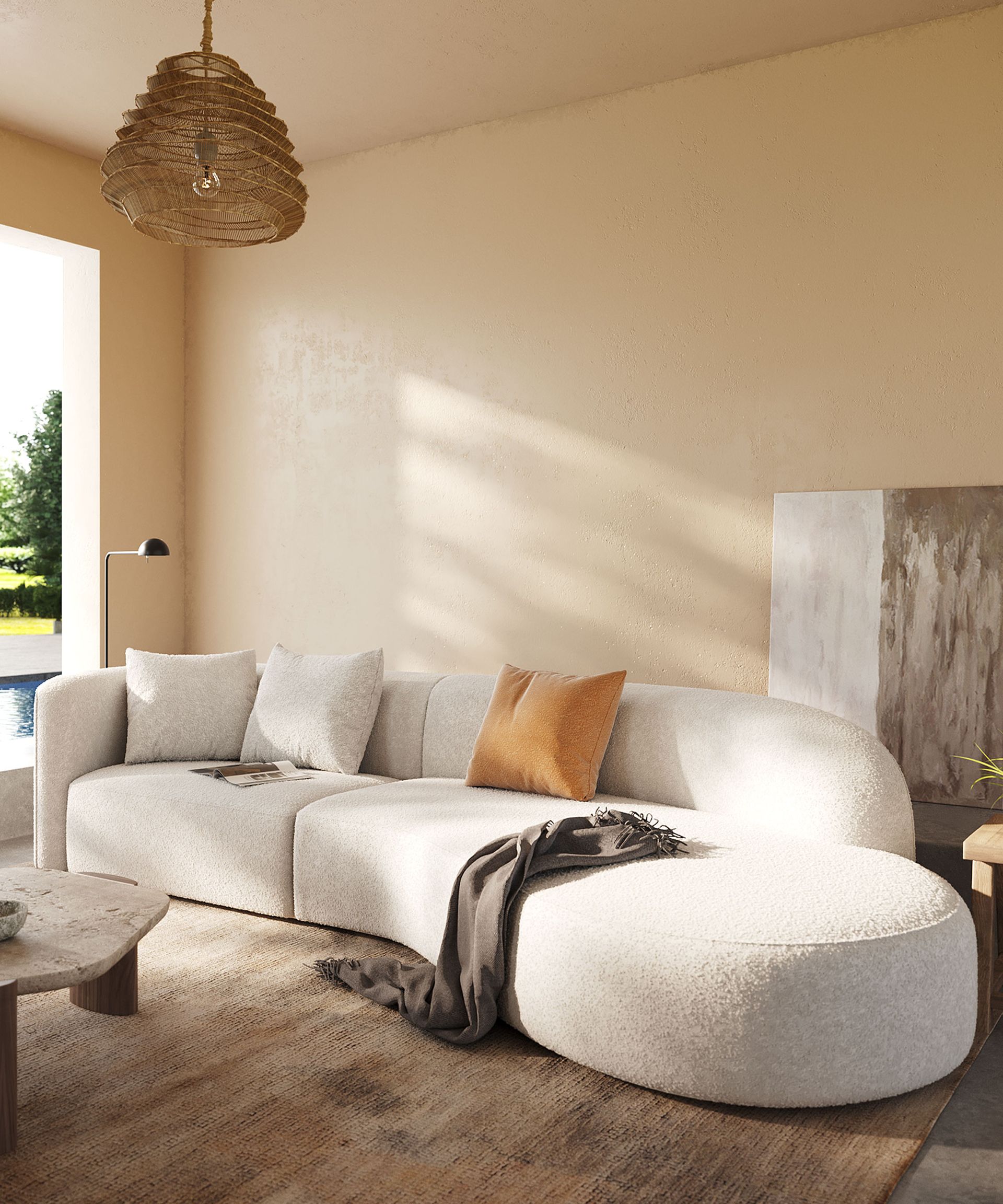 As we continue to find new ways to make our homes even more comfortable, cozy and relaxing, many designers are moving away from harsh and strict straight lines and incorporating more curvaceous, free-flowing forms across furniture trends, lighting trends accessories and more.
Juliette Thomas, founder & director of Juliettes Interiors says, 'curved furniture, especially sofas and armchairs, will be popular in the new year – bringing a welcome softness to living spaces. These will be adorned in light colors and textured fabrics like shades of white and cream, with bouclé remaining a favorite.'
As shown above by the sculptural Formia Sectional Sofa by Acanva, a curvaceous sofa such as this not only establishes a wonderfully welcoming and relaxed atmosphere, the soft edges and rounded shape make for an incredibly comfortable seat space.
For further inspiration on this living room trend, explore how to use curves to add flow and dynamism in interior design.
2. Prioritize living room lighting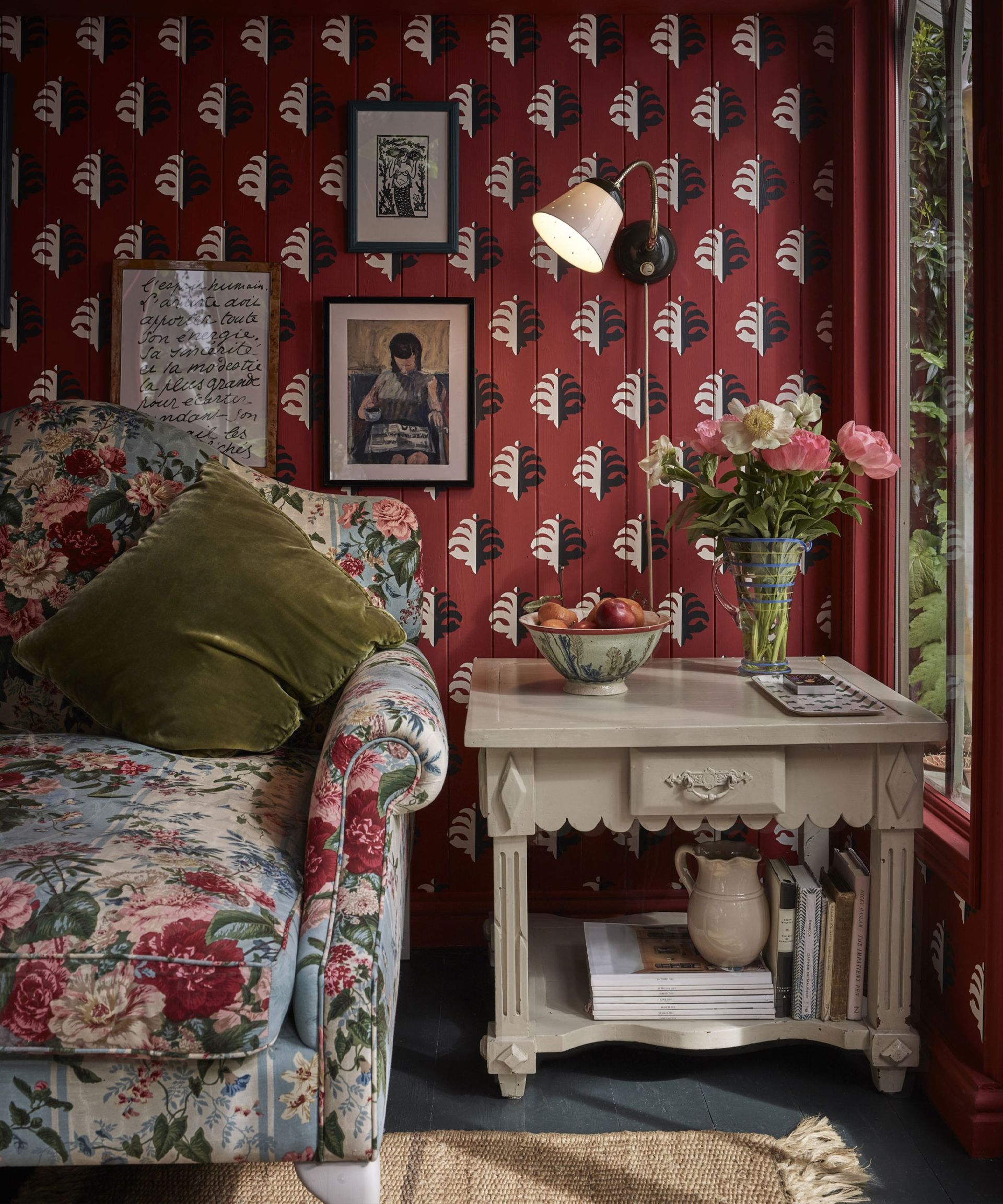 As we have discussed, a living room often serves multiple functions, therefore, your living room lighting ideas need to be carefully thought through so each zone of the space is perfectly illuminated.
Gone are the days of simply turning on the 'big light', a living room should instead have many welcoming pools of light, and a mix of both practical, task lighting and ambient, decorative light sources.
Scarlett Hampton, co-founder of lights&lamps says, 'in 2023, don't rely on just a single overhead light. Layer lighting levels from several sources, with a mix of table lamps on surfaces, floor lamps, and wall lights to cast a cozy glow. Also, highlight any focal point features or architectural details with accent lighting.'
From wall or floor lamps positioned beside a sofa or armchair to create a cozy reading nook, to picture lights used in combination with artwork to establish a striking gallery wall, using the right living room lighting will ensure that your space is both functional, inviting and of course, nice and cozy.
3. Embrace more mindful design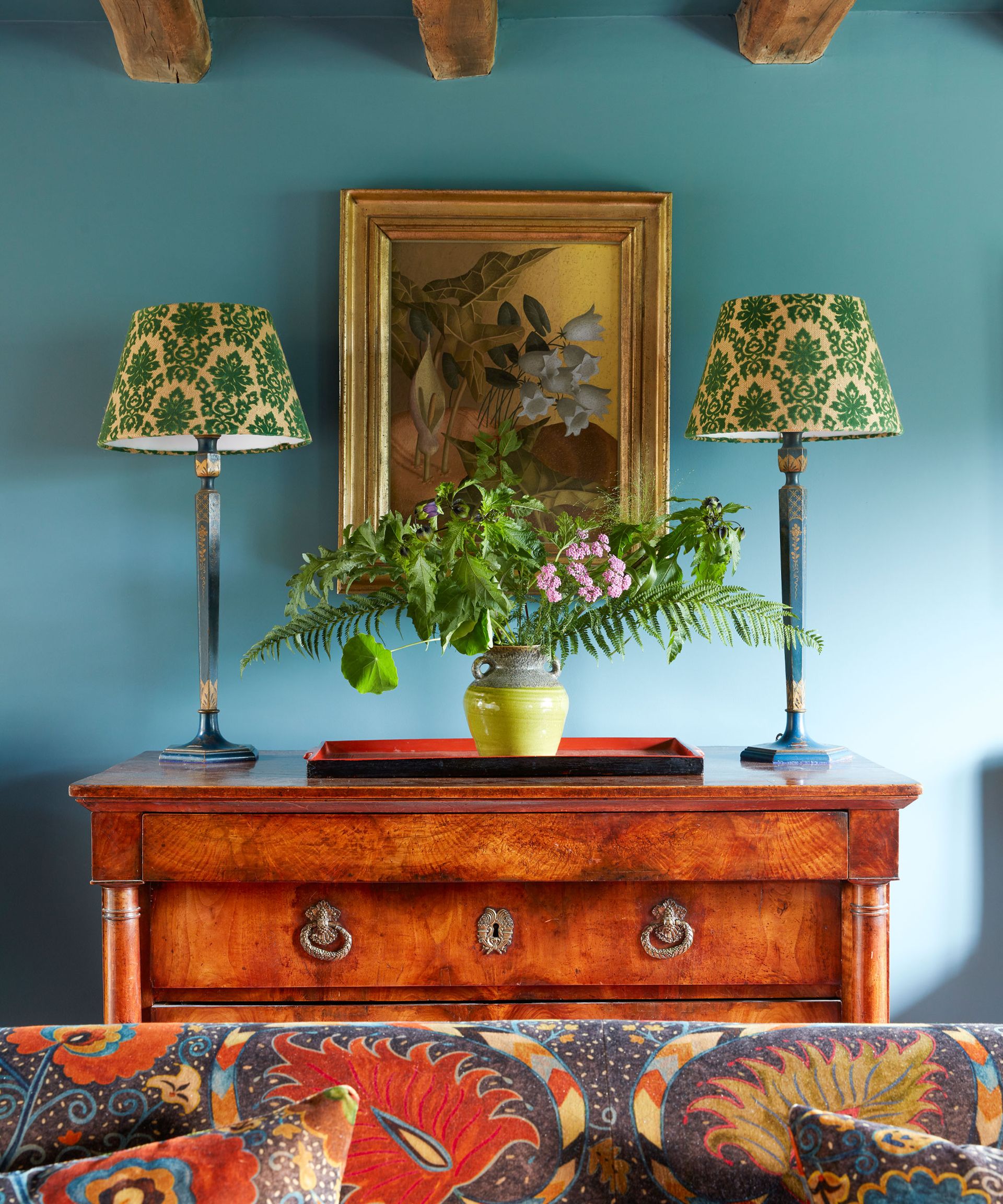 British interior designer Matthew Williamson says, 'we tend to think luxury comes from buying shiny new things but I would make the case that you can still have luxurious touches throughout your living spaces if you change this perspective and see things differently.
Rather than physical items, this year, we'll start to think more about feelings and atmosphere. A candlelit drinks trolley at night adds a luxurious touch to a living room, whilst a huge branch from the garden brought indoors can have a dramatically artful effect.'
As many of us look into ways we can be more sustainable across our homes, a more mindful and thoughtful approach when decorating our spaces can not only help the environment, it can help us view certain rooms in a fresh new light – without the need of having to by lots of new things.
Whether you 'shop your own home' and swap over decorative ornaments and accessories in certain rooms, or style a shelf in a completely new way, these small touches can sometimes make the world of difference when giving a room a new lease of life.
4. Decorate with a beautiful wallpaper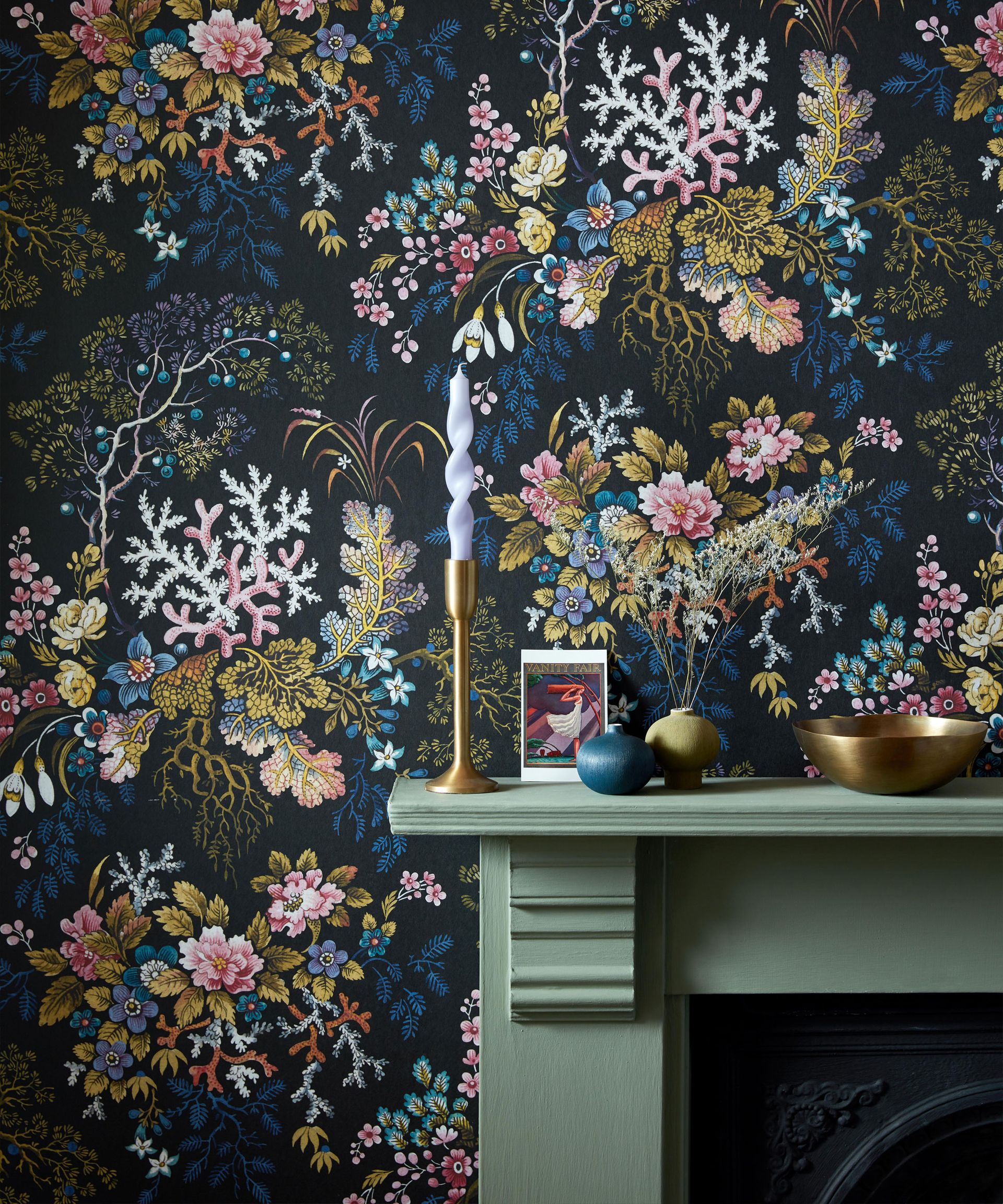 Living room wallpaper ideas are, for many, a timeless trend, however, with so many exciting new prints, patterns and collaborations launched every year, it is always worth browsing the beautiful new designs available.
With a rise of tactile, textured wallpaper available from brands such as Divine Savages, and impactful botanical prints, such as the new Kilburn's Coral - Midnight Black Wallpaper, designed through a collaboration between 1838 Wallcoverings and the V&A, wallpaper will always remain as one of the most inspiring ways to instill beautiful color, breathtaking pattern and unique character into a space.
As many of us become more confident with the use of color in the home, as well as embracing more impactful paint trends, Ruth Mottershead, creative director at Little Greene also says, 'this can be seen in the use of wallpapers too, with tonal designs being paired with coordinating colors to create cohesive immersive interiors.'
5. A nod to nostalgia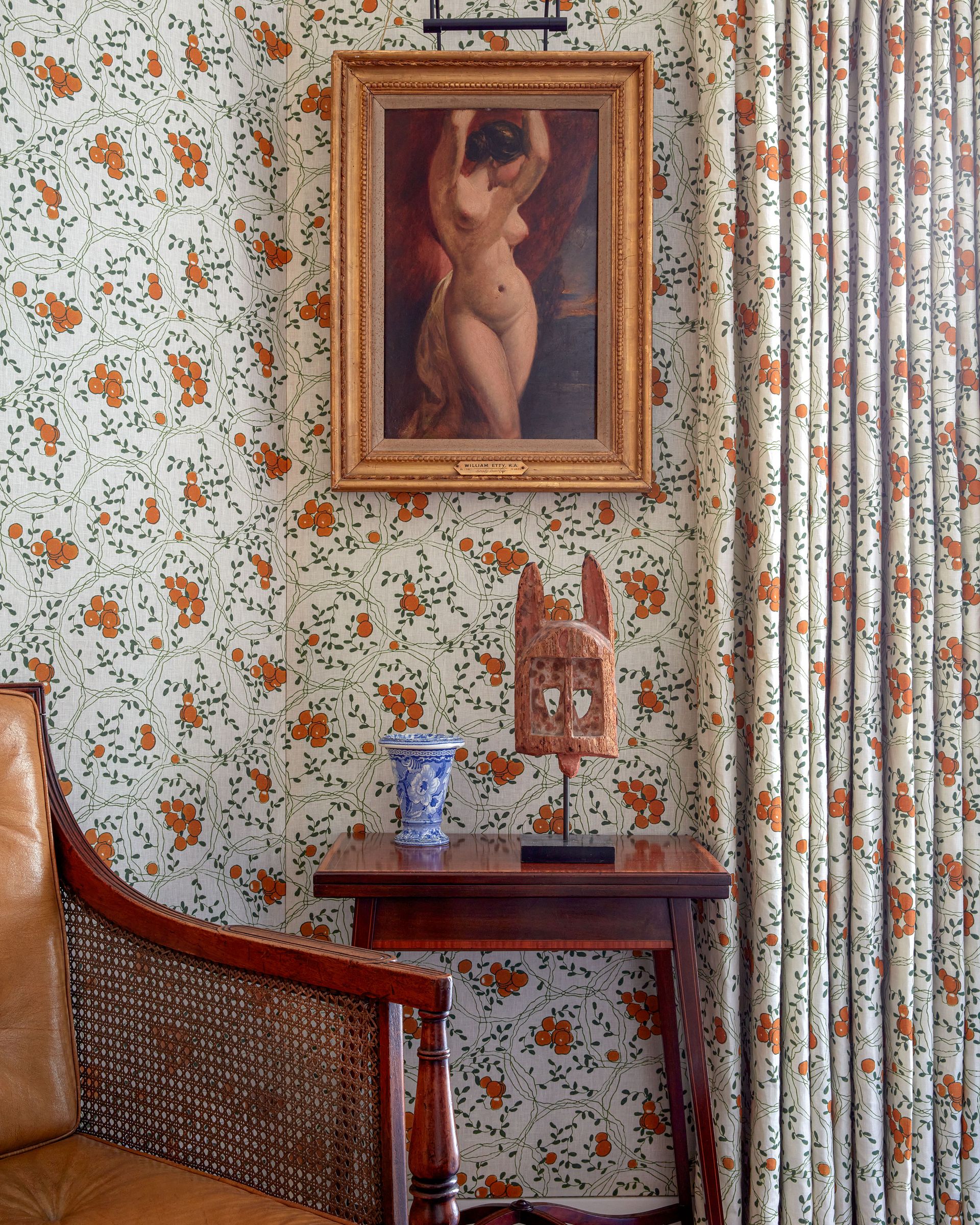 From the rapid rise of 70s inspired decor, to an eclectic mix of new furniture and second-hand or antique buys, 2023 will see a beautiful blend of the old and new in interior design, paying homage to designs and crafts of the past with styles of the present.
This trend will not follow a set of design rules or a strict theme, it instead will see our spaces become true expressions of who we are, through a more individual and 'collected' look.
Vinterior's brand director, Lucy Ward, refers to this style as the 'Hipstoric Home' trend, she explains, 'homeowners will marry vintage and modern to embrace a truly maximalist feel. Key ways to do this include:
Spread out where you shop – diversify how you obtain your furniture for that truly eclectic look and feel.
Mix textures and finishes – the 'hipstoric' trend is all about being eclectic and unique with your style, so a one layer landscape will stop any chance of achieving this.
Stick to 3 decades a room – sticking to 3 decades a room can ensure you avoid the space feeling confused and cluttered, rather than characterful and quirky.
Clashing colors – although there are certain things to avoid to ensure you get the right balance in your space, clashing colors are nothing to be afraid of.
Draw inspiration – starting from scratch with a big project can be overwhelming, and often leads to us playing it safe with our interiors. Instead of shying away, turn to other people's work to give you the confidence you need.
6. Make the most of mirrors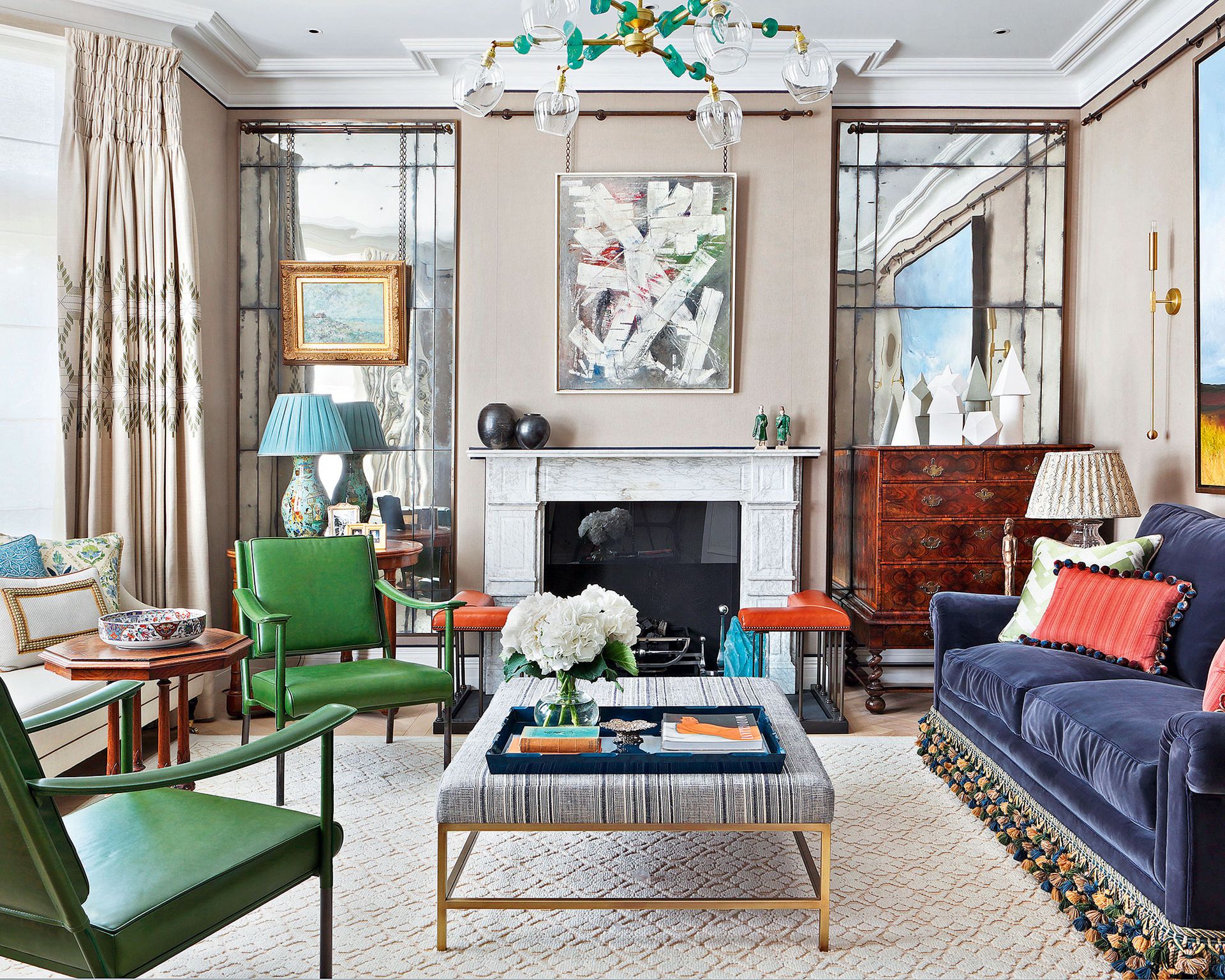 One of the oldest tricks is to decorate with mirrors to maximize light.
In this scheme by K&H Design, a Rupert Bevan slumped mirror fills each alcove. This southwest-facing room already benefited from plenty of light; what it lacked was atmosphere. The mirrors help project the sun throughout the room and increase the sense of space. Use a similar antiqued finish when working on this scale. Not only does it soften the glow of light but anything with a smoother surface runs the risk of tipping into hair salon territory.
'The decorative living room lighting ideas add drama and brings together the contemporary and old with the antique chinoiserie lamp,' say Katie Glaister and Henry Miller-Robinson, co-founders of K&H Design.
7. Bring in decorative touches on storage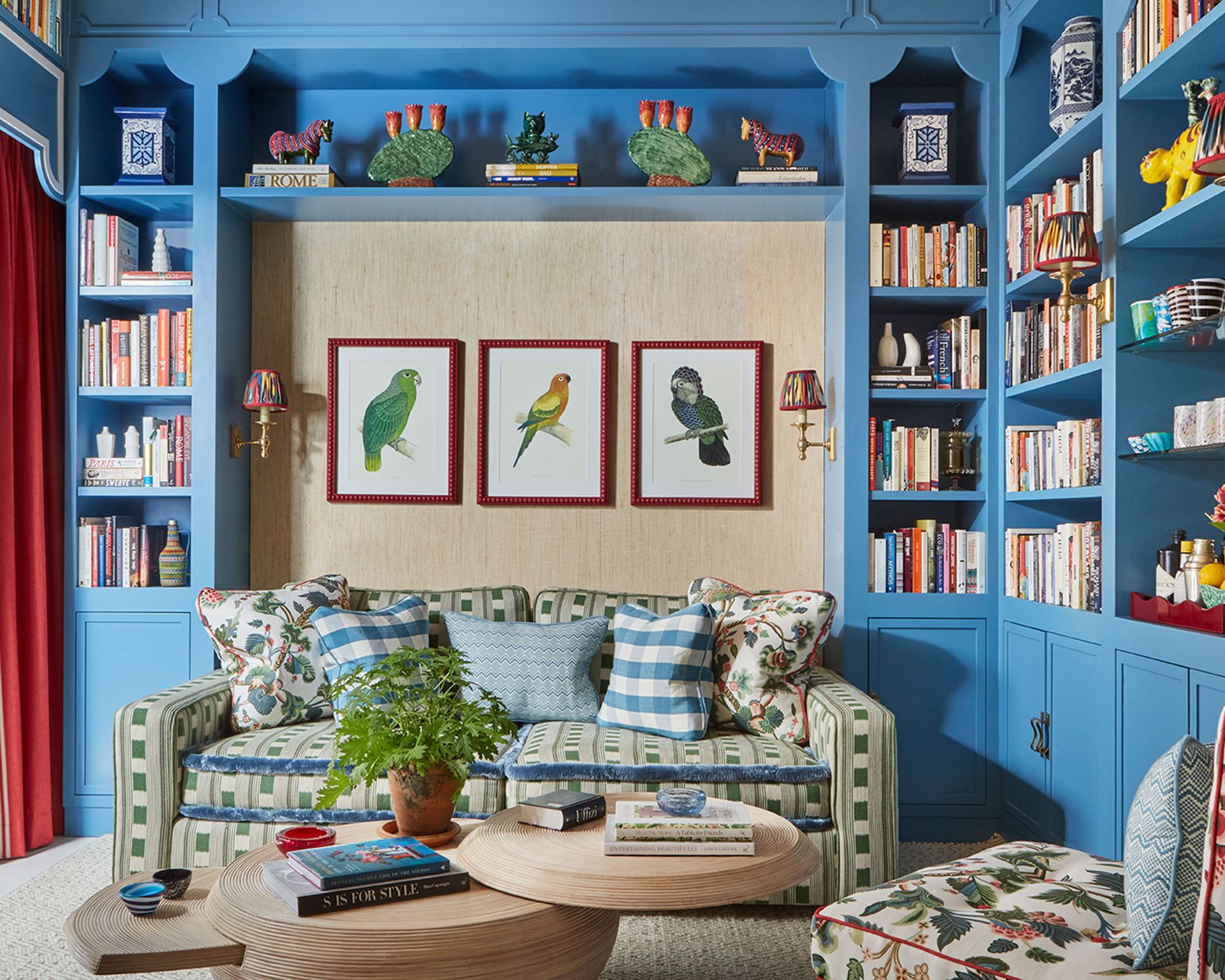 'I love a wraparound book storage idea – it makes a room feel so cozy, and in a painted finish it isn't as heavy or traditional as a natural wood finish can feel,' says interior designer Elizabeth Hay, who designed this scheme. This wonderfully bright blue colorway is also broken up by the textured wallcovering behind the living room sofa, allowing the space and artwork to breathe.
To create a cohesive scheme with your living room storage ideas, link the paint to the upholstery, perhaps by adding cushions, throws and trimmings in similar shades. It's worth selecting a second or third 'lead' color – done with red and green here – so that you can link in more elements of the space without it seeming too 'done' and overly coordinated.
8. Build up a layered palette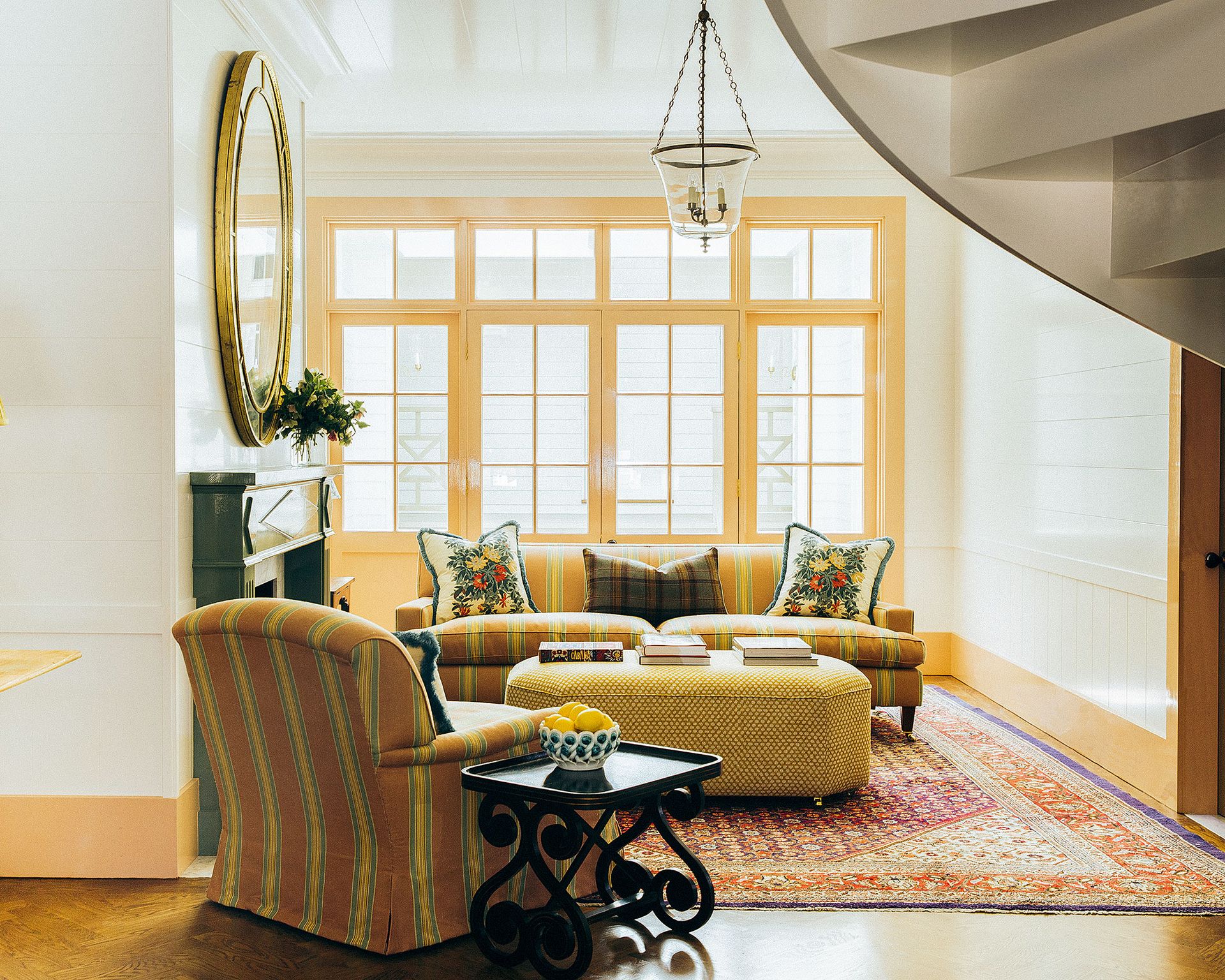 When you typically consider using paint trends to create impact in a room, the first thought tends to be drenching the walls in a bright hue. While this is a tried and tested way of creating a statement, there are more delicate ways to achieve just as much of an impact.
In this scheme from interior designer Anna Spiro, a high-gloss white paint on the walls bounces around light, making the surfaces nearly appear liquid with shine. Architectural details have been picked out in a beautiful deep yellow, adding not only color, but an excellent grounding element. Living room furniture ideas and accessories in similar but not quite matching tones create a warming spectrum of sunshine across the space.
9. Introduce clashing color combinations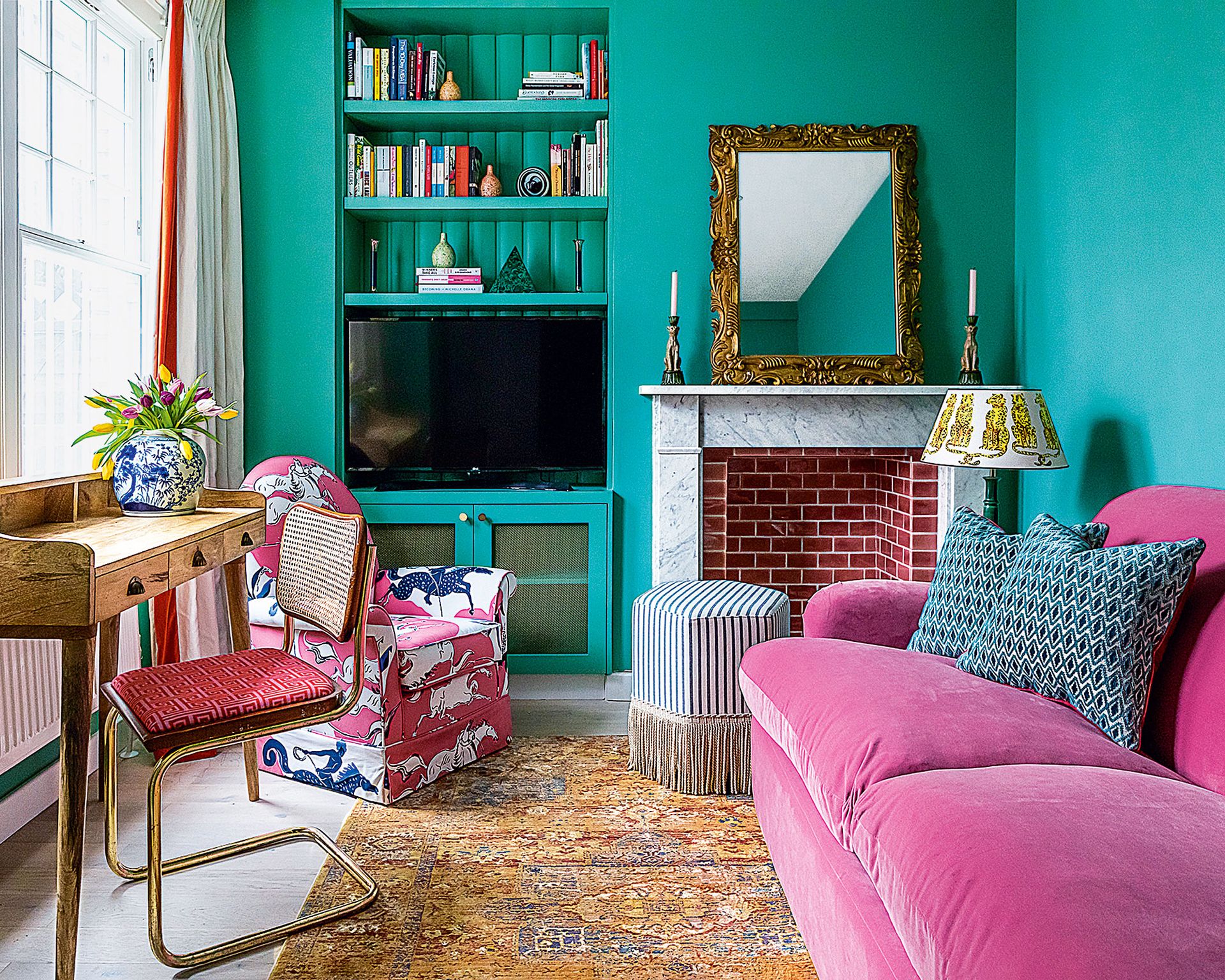 A carefully considered clashing color combination can create a living room that truly sings with joy. This is a space for both socializing and retreat, so you want shades that both enliven and comfort you.
'Pink and green is one of my favorite color combinations – they play really well off each other and it's a great way to cheer up a room,' says Lucy Barlow, founder, Barlow & Barlow.
Balance is key, especially as many people are still working from home. Integrating more neutral tones to offset your bold hues can help bring calm for when you need to focus, but then you can turn around and be energized when it's time to switch off for the day and allow the room to return to its primary function.
10. Get creative with color choices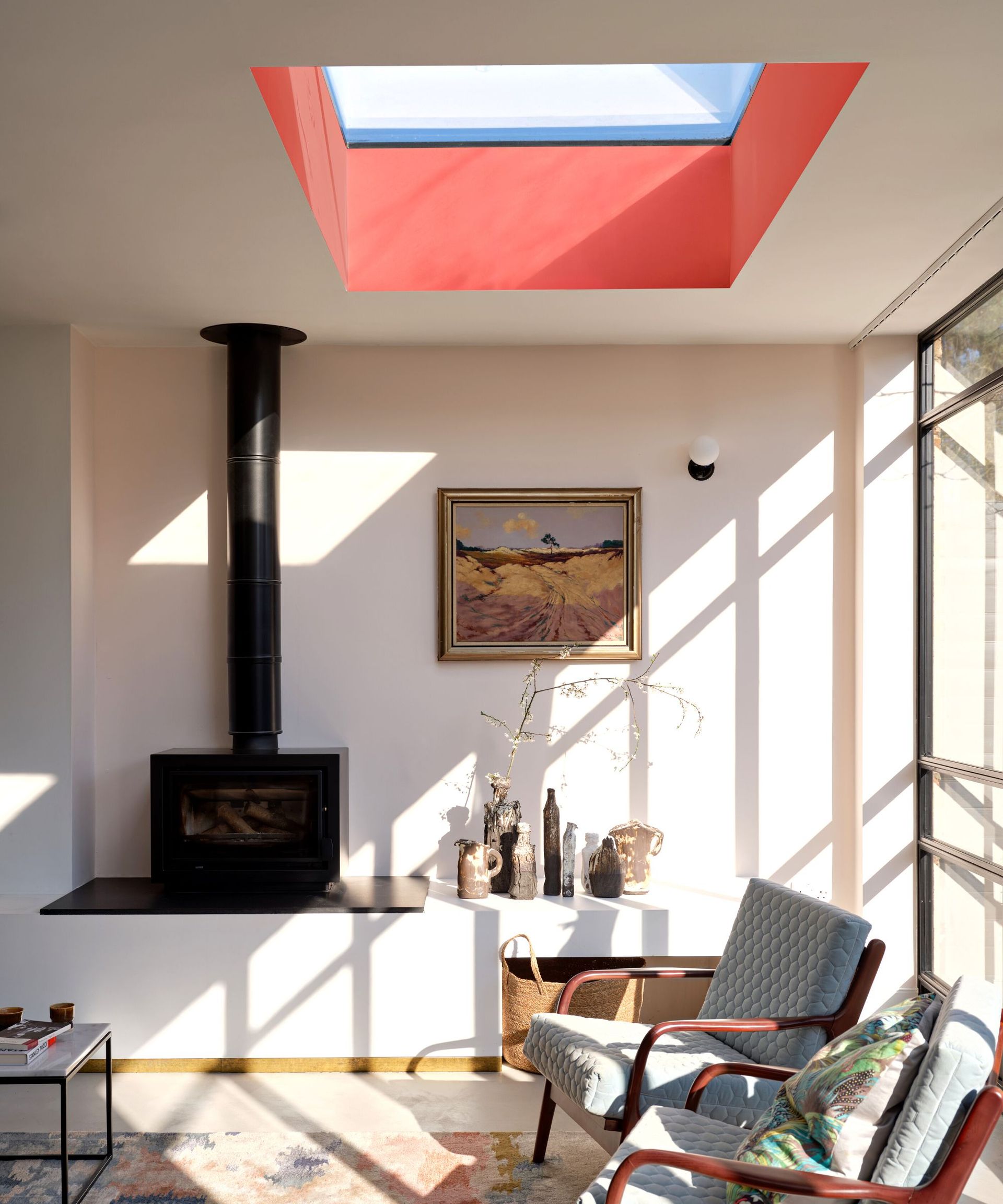 Color confidence is bringing an impactful new energy into interiors in 2023.
This colorful living room trend can be found in new, bright living room paint ideas and bold accessories.
'Sometimes clients are hesitant about following color trends, believing that it will either make too much of a statement or date too quickly,' says interior designer Rebecca Leivars. 'One single block of a bold color can be the making of a scheme; it's a great way to lift a room design.'
Try using a splash of color against a neutral backdrop, or a combination of colors of the same range, such as blue walls with fabrics in various shades of blue. These hues will look stunning together and add depth and layers of interest to a scheme, perhaps with an emerald green or burnt orange accent thrown in for good measure.
'When selecting living room color schemes, my best advice would be to look around you,' explains Rebecca. 'If you live in a city, stronger hues, such as reds, greens and yellows, can look great against our gray-blue skyline. If you have the luxury of green space, then you might want to choose a combination of earthy hues that blend beautifully with the scenery, or use orange and fiery tones to add warmth to the scheme.'
11. Play with pattern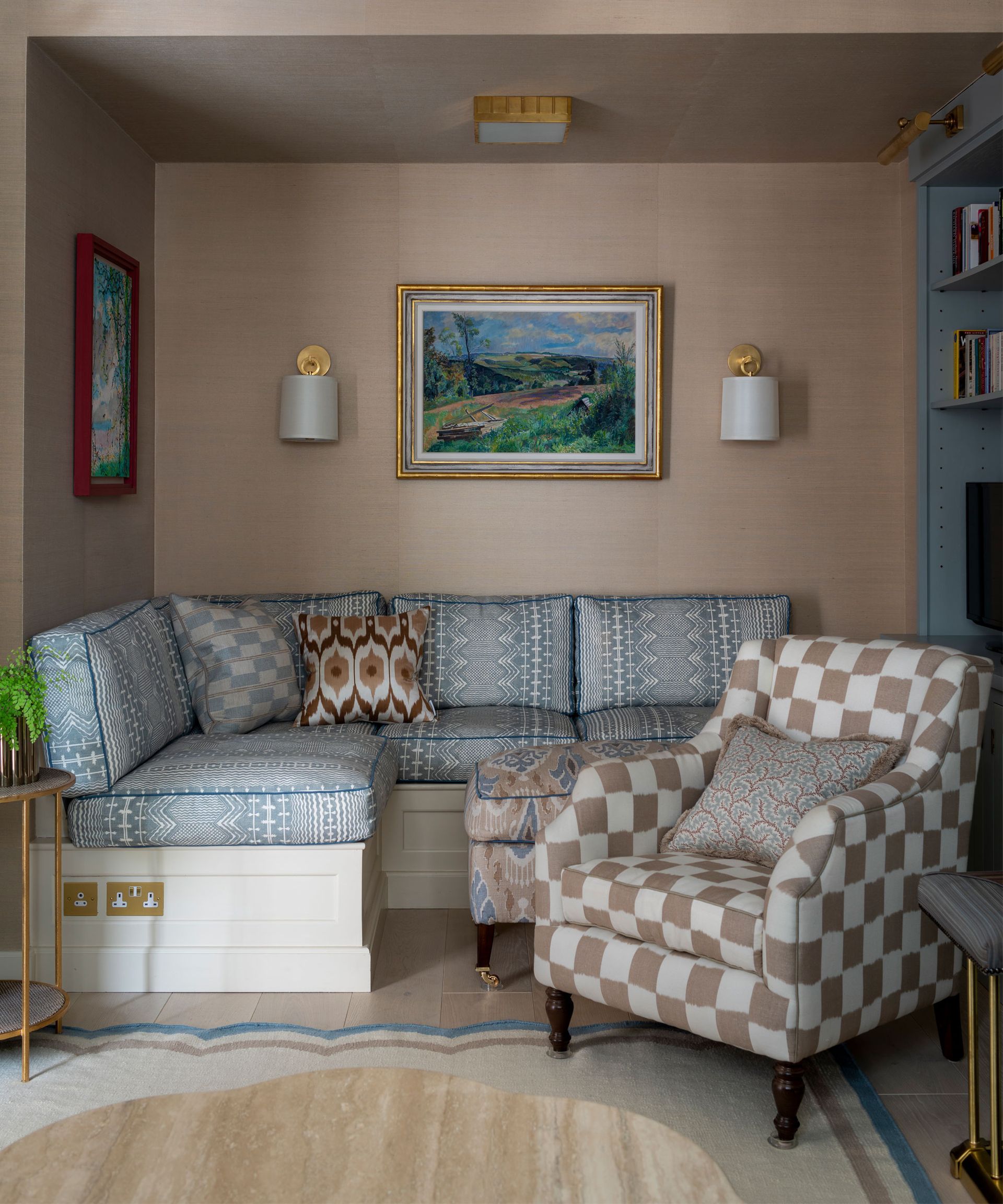 Decorating with pattern is a great way to introduce color and character into a room.
'Pattern can be used to define a space and change the tone of different areas,' advises Bunny Turner, interior designer at Turner Pocock. 'For example, you might want a bolder pattern on upholstery in a formal living area, with a contrasting pattern in an adjacent snug.'
The key is to start with a fabric that has a striking pattern featuring more than three colors. From that fabric, choose the colors to be used in the scheme, then select a combination of designs in that palette – perhaps a stripe, a geometric, a floral and a textural option such as a coarse linen or herringbone.
'Consider, too, the amount of pattern on show,' she says. 'If you have a large patterned sofa, let it breathe by opting for plain curtains or ones lined with a fine design.'
12. Add natural beauty with wood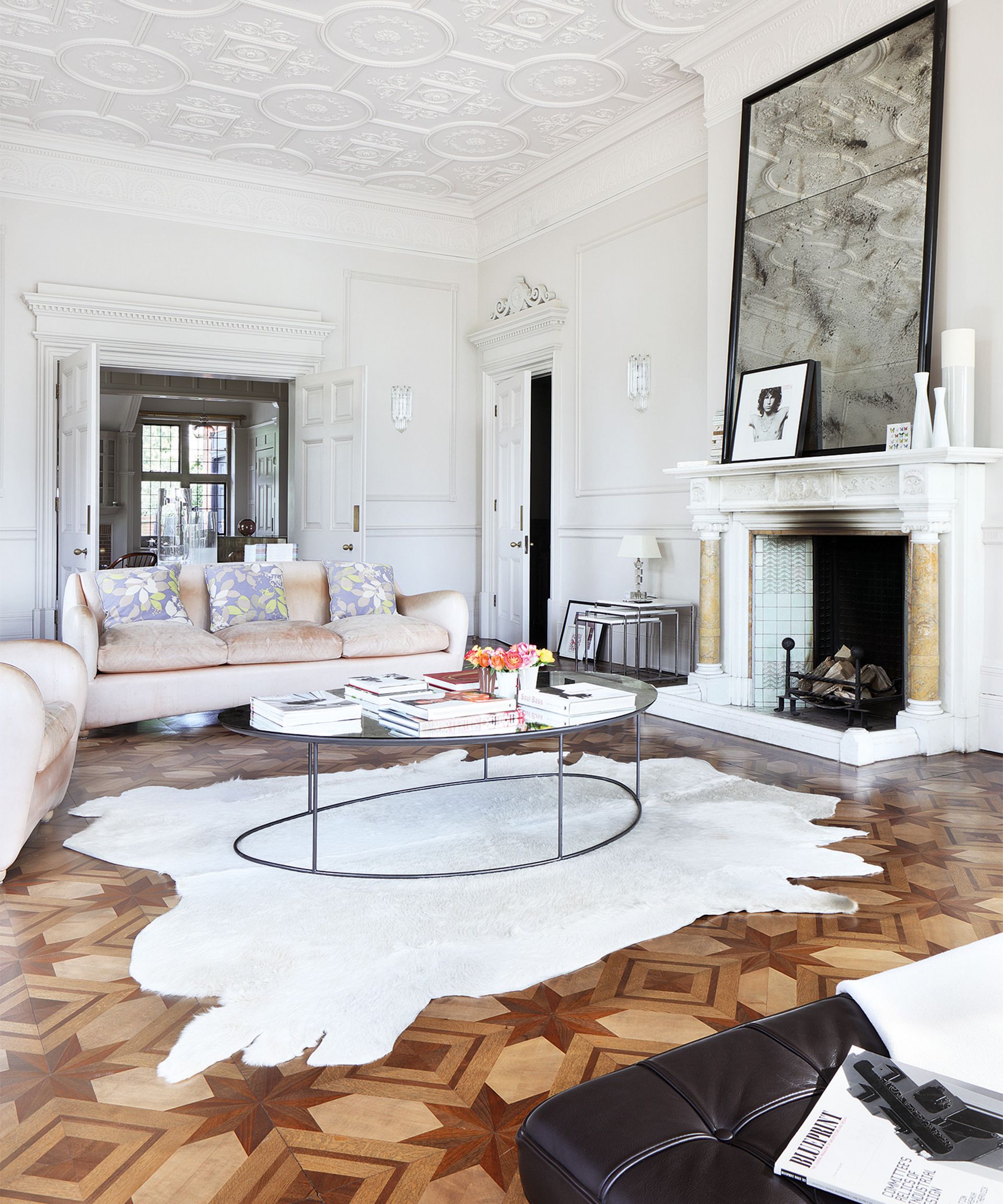 Out of fashion for a while, timber is now enjoying a bit of a revival.
Wood introduces a sense of warmth and character into a scheme and works equally well in modern and traditional homes.
'We have seen a resurgence of interest in wood flooring this year, so there are now all kinds of parquet styles, extra-wide boards and different finishes available, says Sean Cochrane, creative director of Cochrane Design.
Woods with a rustic appearance are popular right now, with rougher textures and grains popular in cozy living room ideas because they are a great way to give your room a lived-in look.
13. Include a mix of finishes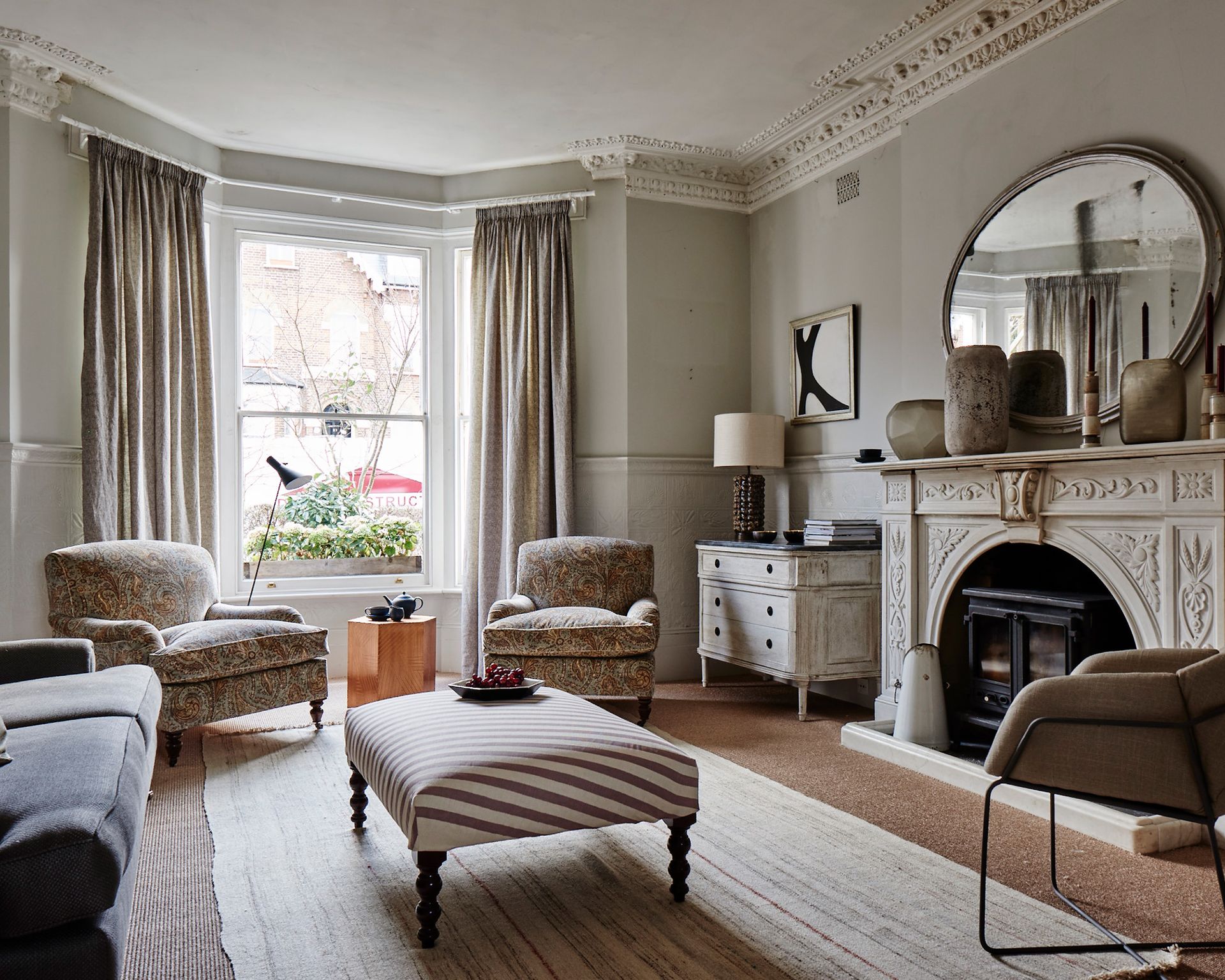 A room without texture can feel dull and lifeless, so add tactile surfaces for warmth and interest. This season we are seeing more and more designers choosing to create textural contrasts that will appeal to the senses, such as rough and smooth, gloss and matt, hard and soft.
Alternatively, use texture as an accent in neutral room ideas. Experiment with swapping accents colors for accent textures – a sharp, glossy table will stand out in a room full of softer finishes.
Use in moderation, especially in small living rooms, as (just like color) including too many different textures will make a smaller space feel too busy and unbalanced.
14. Factor in florals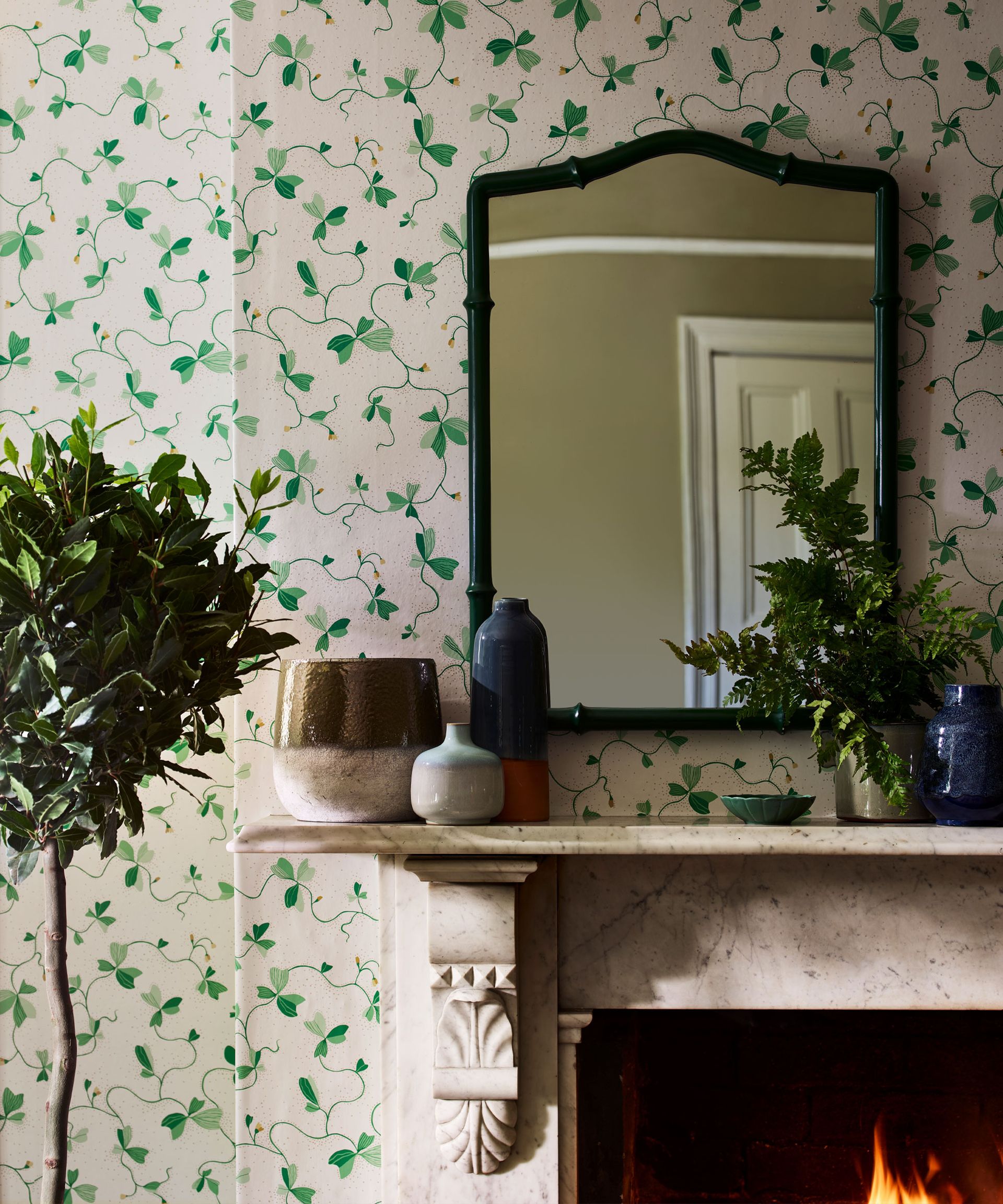 The classic spring decor trend, nothing signifies the start of the new season like a floral.
The delicate but impactful nature of florals can add a new dimension to any scheme, whether traditional or contemporary.
In recent years, we've seen tropical and painterly florals, chintz, and oversized blooms, but 2023 will also see many ditsy, delicate designs emerge, think poppies, buttercups and foxgloves growing wild.
Meadow-style prints are the prettiest way to add pattern and have a quintessentially country living room vibe.
15. Embrace 'broken-plan' living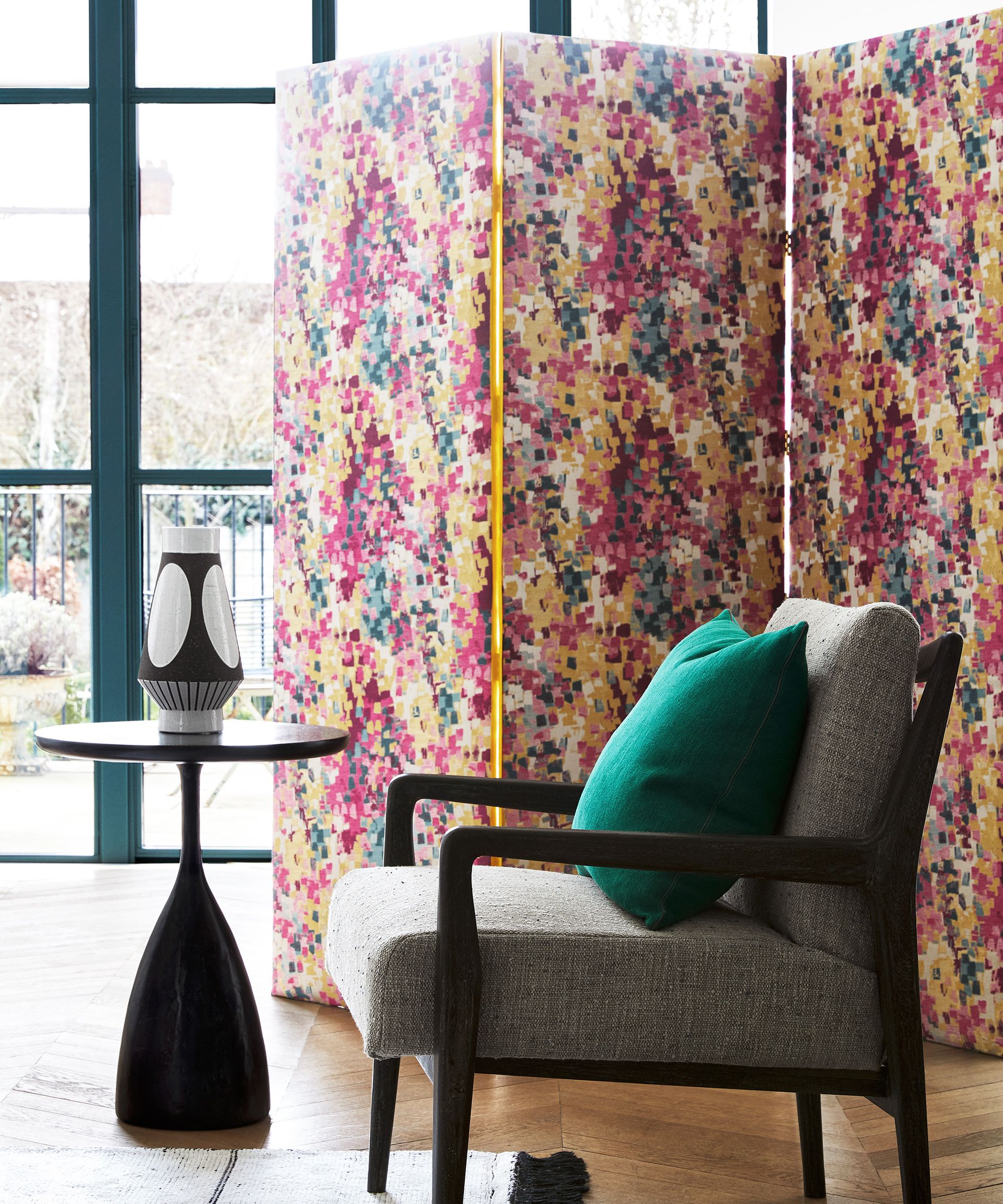 Set to define the next decade, zoning will replace open-plan living rooms in a phenomenon being referred to as 'broken-plan.'
So what is it? 'Broken-plan' is a design concept that moves away from completely open-plan spaces.
Unsurprisingly, with more of us spending time at home – working, eating and relaxing – we are now looking to employ the use of screens, partial walls, freestanding furniture, cabinetry and house plants to create distinct zones and nest-like nooks, intended to provide an escape from the rest of the home.
16. Go for a global look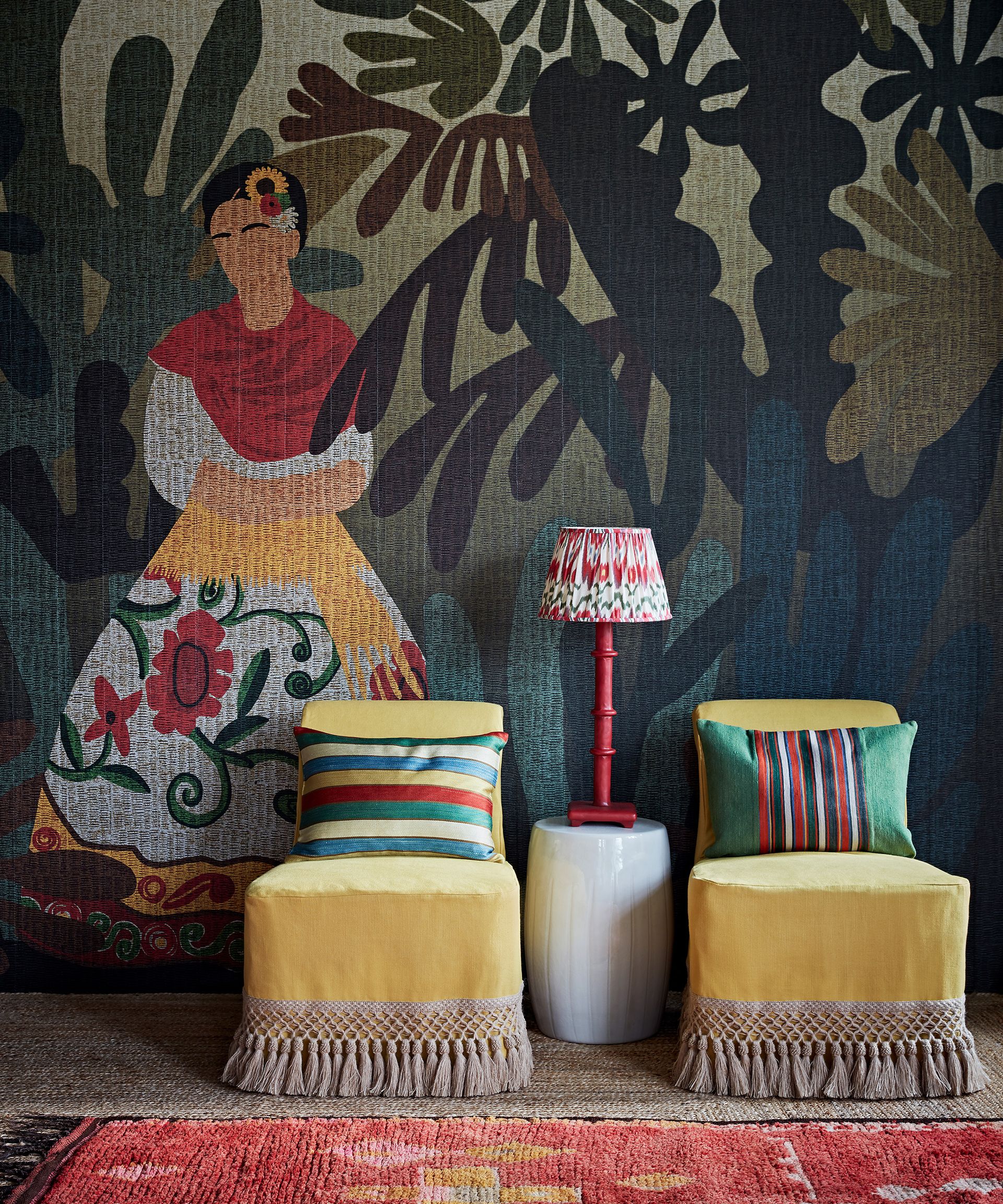 International influences abound in 2023, from African weaves and geometrics to palm motifs and vibrant designs from the Americas and India.
As many of us dream of lazy, far-flung vacations in foreign lands, it comes as no surprise that we are hoping to recreate a global nomad scheme in our homes.
Similar to bohemian living room ideas, expect to see exuberant patterns, theatrical wall murals, unique collections of souvenirs and decorations and unexpected bursts of color in living room trends for this year and beyond...
What are the color trends for living rooms in 2023?
Juliette Thomas of Juliettes Interiors says, 'providing a rich and moodier feel to spaces, homeowners will look towards darker color palettes for their interiors. From furniture to wall color to soft furnishings, pair sumptuous tones with rich accents and materials such as brass and velvet.'
2023 will also see grounding palettes with inspiration from the natural world remain popular, with a heavy focus on rich greens and deep blues.
As we have discussed in this piece, many of us are also becoming increasingly confident with using color in the home. From bold painted accents walls to unique color combinations, 2023 is the year for a more adventurous and daring color palette in the home.
What design trends are out for 2023?
Of course, as is the nature of trends, some will remain ever-enduring year after year, and others, unfortunately, will fall flat.
Some of the worst trends of 2022 include decorating with gray and beige – instead we are choosing warmer neutrals such as pink and yellow and or opting for bolder colors rich in character.
As discussed, open-plan living has been pushed to one side in favor for more cozy, broken-plan spaces, and minimalism is taking a back-seat whilst maximalist decor, with spaces full of eclectic finds and a unique union of styles, takes center-stage.
Sign up to the Homes & Gardens newsletter
Decor Ideas. Project Inspiration. Expert Advice. Delivered to your inbox.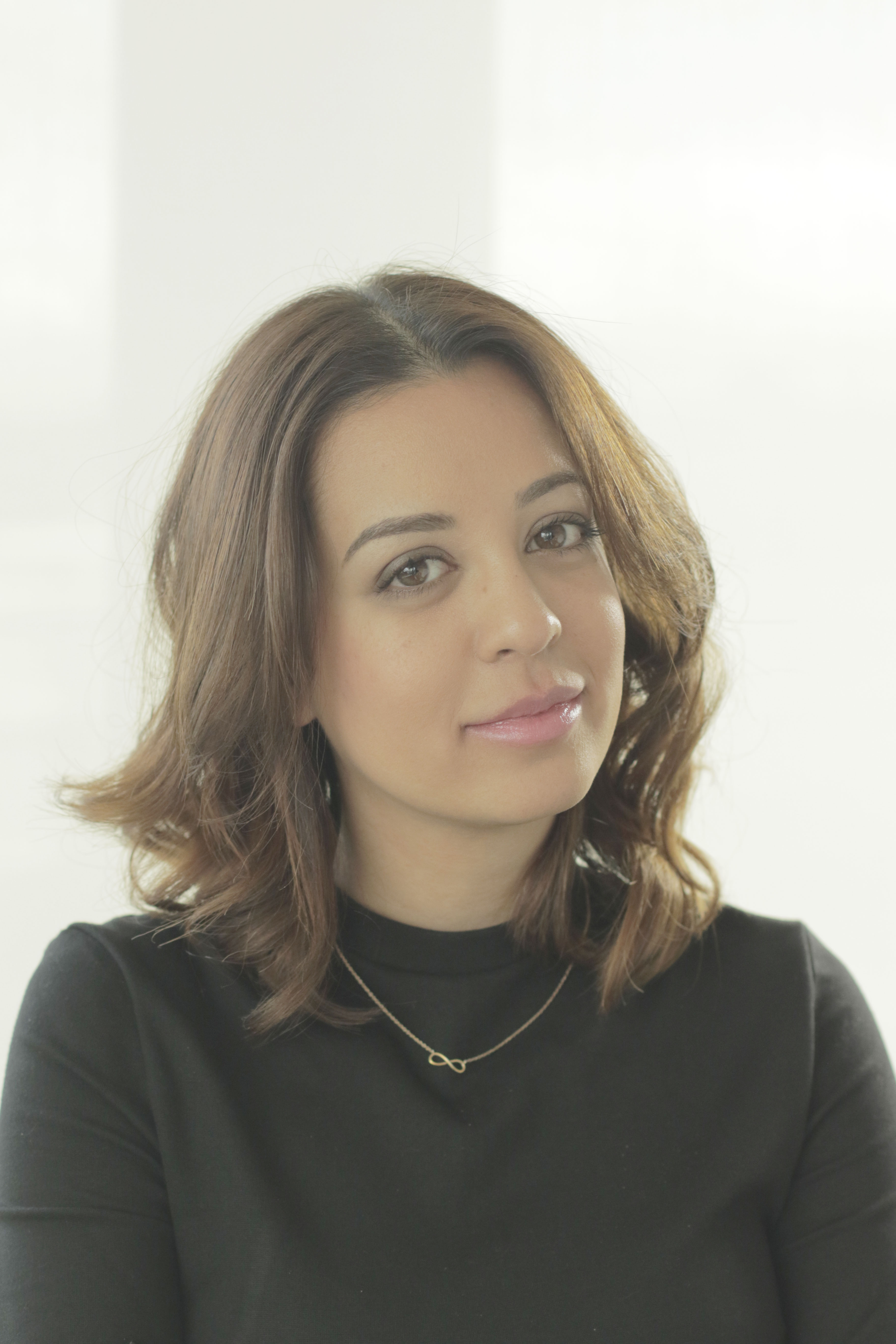 Jennifer is the Digital Editor at Homes & Gardens. Having worked in the interiors industry for a number of years, spanning many publications, she now hones her digital prowess on the 'best interiors website' in the world. Multi-skilled, Jennifer has worked in PR and marketing, and the occasional dabble in the social media, commercial and e-commerce space. Over the years, she has written about every area of the home, from compiling design houses from some of the best interior designers in the world to sourcing celebrity homes, reviewing appliances and even the odd news story or two.