The 16 paint trends we're into for 2023 – and 3 that no longer excite us
Redefine the way you use paint and color at home and explore the very latest paint trends for 2023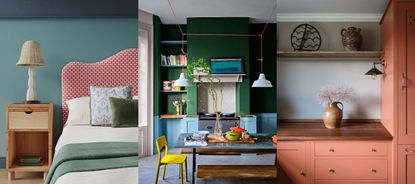 (Image credit: Future | Farrow & Ball | Georgie Wykeham Designs)
If you're looking to refresh your home with paint this year, then look no further. We have gathered 2023's most favored paint trends from experts, set to revolutionize how we use color in the home.
Using paint can be truly transformative; paint ideas can enrich a space with beautiful color, energy and character, as well as make rooms feel both bigger and brighter or more cocooning and warm. When it comes to refreshing our homes with paint, it takes careful consideration and expertise to choose a palette that is timeless, enduring and reflective of our style. Consulting the latest paint trends and color trends is a great place to start when color scheming your home.
We've teamed up with a host of color experts to bring you not only the most exciting paint trends in the year ahead – but those that need to be avoided, too (goodbye gray). Get your brushes at the ready…
The paint trends we are loving in 2023
From pretty pinks to uplifting yellows and grounding greens, explore the key paint trends to know about in 2023.
1. Create calm with blue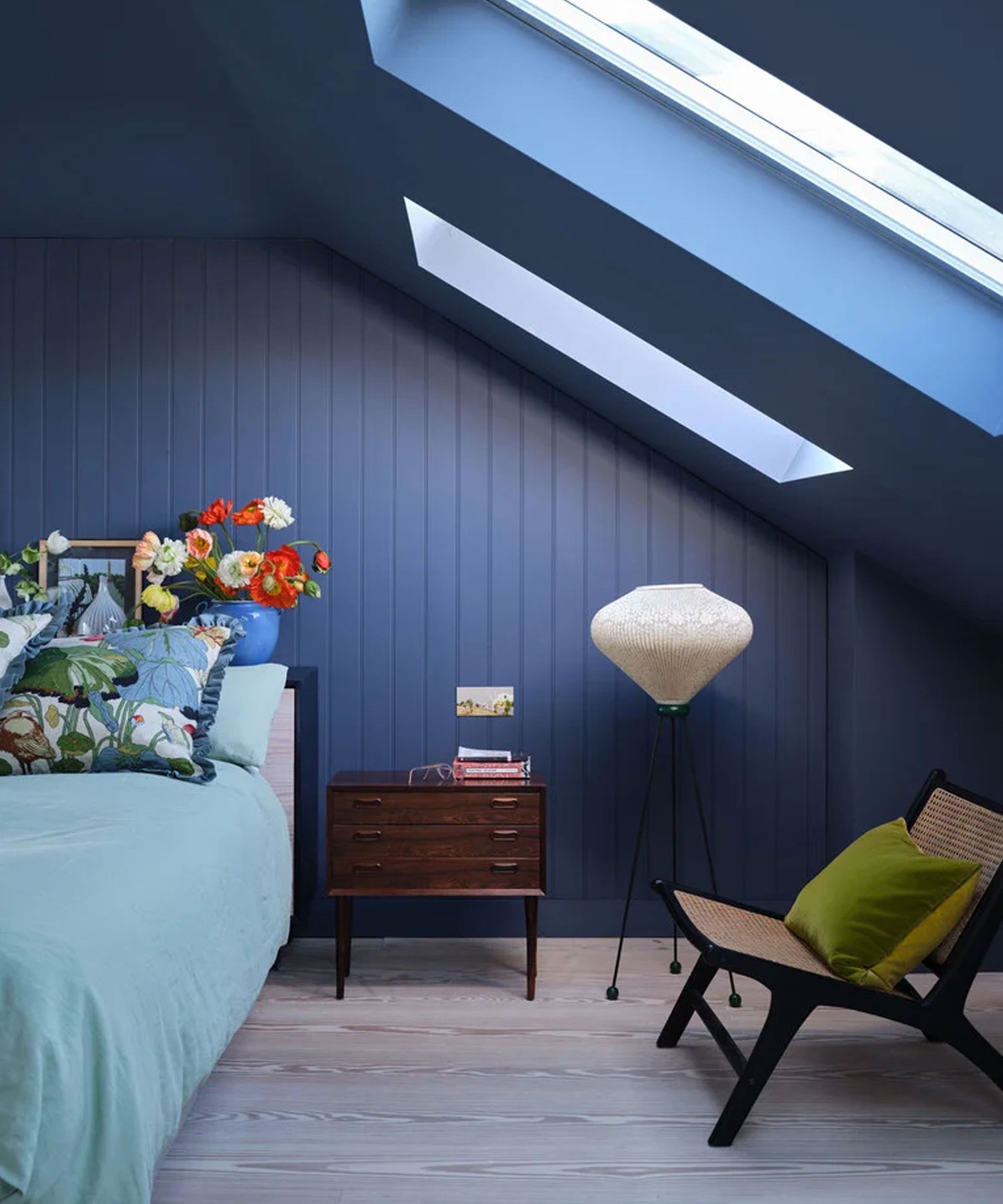 Fresh and inviting, blue is certainly worthy of its place in the spotlight. With blue room ideas one of the most popular decorating schemes to choose for the home, there are endless shades available for all of your room color needs.
Many blues have their own beneficial qualities, a bright, sky blue can be a great mood-lifting hue, ideal for quiet spaces, reading rooms and even outdoor spaces. A deep, dark blue, such as Farrow & Ball's Wine Dark shown above, can have a cozy, enveloping effect, ideal for bedroom paint ideas. Whereas a more turquoise, ocean hue can be instantly energizing.
Tricia Guild, founder and creative director, Designers Guild says, 'reminiscent of endless tropical skies and oceans, blue is full of vitality, even on a gray day. Some consider blue rooms to be cold (and it can be sometimes) but a powerful, punchy shade is anything but; rather it is enlivening in its strength. Use it with a white for crisp simplicity, make it dramatic with darker hues or take it to the Caribbean with pastel tones. It responds beautifully to sunlit rooms but looks equally stunning with low lighting and candlelight.'
2. Beautify with soft lilac
Lilac, especially at the lighter end of the scale, can be used as a softer, more romantic version of gray, so if you want a look that feels clean and unfussy but with a little character, this is your 'go to' shade when thinking about room color schemes.
'Lilac is a calming, comforting color, it makes you want to relax and stay in an interior longer.' says Saffron Hare, creative director, James Hare.
A hue that encourages quiet moments of contemplation, trend forecasters WGSN + Coloro announced 'Digital Lavender' as their Color of 2023. Encouraging wellness and digital escapism, it is described by the forecasters as a color that will, 'connect to a focus on wellbeing, offering a sense of stability and balance.' They also go on to say, 'research suggests that colors with a shorter wavelength, such as Digital Lavender, evoke calmness and serenity.'
3. Pretty pinks
Pink room ideas are the new decorating neutral. Pink has a natural ability to deliver warmth and interest without overwhelming a space. But choosing the right shade can be a thorny task when you're faced with everything from soft rose pinks to peachy tones.
Earthy, natural pinks, somewhere between red, pink and brown, conjure up warmth in any room and are reminiscent of late summer evening sunsets.
'Rhubarb is my go-to color; added to a neutral scheme, it creates warmth, depth and a touch of the unexpected,' says Georgie Wykeham, founder, Georgie Wykeham Designs. 'Used on its own, it is a very easy color to live with and yet it also works beautifully with blues, greens, pinks and reds.'
4. Rich reds
Decorating with red can often be quite divisive, and of course, is not for everyone. It is often used in more period properties, and can work wonderfully with dark wood tones.
One of the key 2023 interior design trends, that will cover everything from lighting to furniture, color and accessories, is establishing an elegant and eclectic mix of the old and the new, and for paint, this will see a resurgence of more heritage, classic color palettes, such as beautiful, rich reds, used in homes both traditional and modern.
Charu Gandhi, founder of global design studio, Elicyon explains this trend further, 'over the last decade, there has been a pattern of trends being influenced by historical references and I think this will grow ever stronger. I believe we are going to see an integration of vintage and contemporary design aesthetics to create one cohesive scheme throughout a room or home'.
With Benjamin Moore announcing their color of the year as 'Raspberry Blush, Graham & Brown announcing theirs as 'Alizarin', as shown above, and Pantone's 'Viva Magenta' listed as their color of 2023, all work in harmony to celebrate an empowering palette of rich, impactful red shades making a brave return to the world of interiors.
5. Make a room feel grounded
In order to make a space feel more grounded and inviting, many of us are moving away from colder neutrals such as gray, and exploring those with more depth, color and influence from the natural world.
Interior designer Natalia Miyar says, 'delicate pinks, soft neutrals and warm browns are great to use if you want to achieve a natural, modern and uncluttered aesthetic, and they make any room feel cozy and comforting.'
Above, this rich caramel hue definitely belongs to the neutral color family, we think it packs a strong punch that blends well with natural materials, as well as patterned fabrics, to create a calm and relaxing space.
'This sandy shade has such depth to it,' says Laura Stephens, founder, Laura Stephens Interior Design. 'It makes a room feel warm so is good for north-facing rooms and those that don't get a lot of natural light. It works really well with both crisp whites and also colors closer in tone, such as burgundy and olive green. It also makes stronger colors like a royal blue pop against it. It's so versatile.'
6. Energize with yellow paint trends
An earthy tobacco shade, this golden hue creates rooms that are rich, warm and inviting throughout the year – and it also allows artwork to pop out from the walls.
'Yellow is a color that evokes happiness and provides a sense of positivity,' says Andy Greenall, head of design, Paint & Paper Library. 'It is perfect for areas of the home where there is much activity and socializing, such as the kitchen and dining room, where it adds energy and vitality.'
It's easier to incorporate this color into a scheme if you're slightly put off by bright yellow room ideas in your home – and is particularly effective in darker, moodier spaces as it creates a feeling of warmth.
7. Make it cozy with brown
Considered a dark neutral, earthy brown room ideas are grounding but also have an elegance that is truly sophisticated. Versatile, it can be striking on its own or allow other hues to stand proud.
'Don't be scared to use dark colors in a small, gloomy room,' says Natalie Forbes and Louisa Rix, co-founders, Forbes Rix Design. 'It's never going to look light, so choose a rich color and the effect can be truly transformative.'
Rooted in the natural world, brown can be a wonderfully calming color, as Ruth Mottershead, creative director at Little Greene explains, 'deep, intense browns are perfect for creating calming spaces, enveloping an interior that will deliver an enticing, sumptuous layer of comfort and coziness. With their earthy tones, chocolate browns are a subtle nod to nature and work wonderfully with natural materials such as stone, wood, wicker and rattan finishes.'
8. Exude confidence with color
If it there is one key thing to take away from 2023 color trends, it is confidence. After spending so much time in our homes during the pandemic, the last few years have seen many of take bigger risks with color in our interiors. We are moving away from standard white walls and embracing more adventurous paint ideas to establish a more joyful and unique space that truly reflects our style.
Ruth Mottershead, from Little Greene supports this and says, 'the past few years have dramatically changed people's approach to their interiors and we are seeing consumers really finding their own sense of color confidence in their homes.'
9. Be inspired by the natural world
The natural world will always be one of the most favored and enduring influences for interior trends and the world of design.
Synonymous with nature, green is an incredibly soothing and versatile color. Working beautifully with other earthy colors and natural materials, it can also be paired with uplifting brights such as pink and purple, with green room ideas one of the most popular choices for the home.
'This is a wonderful color that works well all through the year and is ideal if you are trying to bring an element of nature or a heritage feel into a more contemporary city home,' says Emma Sims-Hilditch, founder and creative director, Sims Hilditch. 'It's a restful and calming shade which not only works well on cabinetry but also looks great on walls.'
What's more, green is generally considered the best color for a bedroom by paint experts for a calming, sleepy scheme.
10. Unique color combinations
Andy Greenall from Paint & Paper Library says, 'both consumers and designers are turning to color combinations that add drama and intrigue to a space, from neutrals in graduating shades which flow between rooms, to more dramatic color pairings.'
A great option to explore for colorful room ideas, embracing more unique color pairings and color combinations can make for a more eclectic and individual look, rich with colorful visual interest – make sure to look to the color wheel to find further guidance on choosing the right colors for your home.
Who says blue and green must never be seen? This modern kitchen has been painted in Farrow & Ball's Beverly green and Kittiwake blue. The two shades establish a playful, stylish contrast, and lift this functional and practical area of the home with a fun and lively feel.
11. A painted ceiling
For so long, this fifth wall has been left behind and neglected when decorating and painting the home. A canvas crying out for color and decoration, there is much fun to be had with ceiling paint ideas, as Ruth Mottershead from Little Greene explains.
'Including the ceiling in your design scheme has become increasingly important and has a big impact on how the room will feel. It is often the largest expanse of color you will have in a space, so it will have a big impact on how the room will feel. Opt to continue a coordinating color up to the ceiling, for a cohesive 'color drenched' look, or alternatively, add a contrasting color for a dramatic focal point, painting your ceilings is a great way to finish off the look of a room and create instant impact.'
12. Use paint to emphasize architectural features
From painted window frames, to paneling paint ideas and colorful ceiling trim ideas, enhancing architectural features in your home with paint can create a truly unique design feature and focal point in a space, and transform the practical into something truly beautiful.
Andy Greenall says, 'color can be used to emphasize architectural features, or emulate them where they lack, using thoughtful paint combinations and paint tricks.'
As shown in this dining room, Little Greene's' Chocolate Colour brown and bright Mambo blue have been used to make a beautiful feature of the wall paneling, with the overall scheme creating a unique mix of both classic and modern styles.
13. Tonal color schemes
Andy Greenall explains that a tonal scheme is, 'provided in varying strengths of the same pigment. Combining subtle nuances of one shade will create a tranquil, harmonious atmosphere, whilst pairing the deepest hue with the palest will deliver an impactful, tonal scheme.'
A tonal color scheme can be both bold and impactful and subtle and calm – it all depends on the palette you choose.
Embracing a collection of colors from the same family across your ceiling and walls, and on other features such as paneling and trims, can create a luxurious, and well-thought out look that truly celebrates the power of paint and color.
As shown in this beautiful blue bedroom, the use of the two different shades of blue on the walls and skirting feels incredibly stylish, soothing and cohesive, with the pattered, red upholstered headboard creating a wonderful contrast and accent.
And the paint trends we're leaving behind in 2022...
Of course, as is the nature of trends, there are always going to be certain colors and painting techniques that are no longer all the rage.
However, it doesn't mean you have to stop using them, as after all, it would be boring if we all styled our spaces the space, and ultimately, we should all decorate our homes exactly how we like! But exploring the latest trends is always a great place to look for inspiration, and it is always worth considering if any part of your home could do with the touch of something new.
14. All-white everything
Of course, white room ideas will still remain popular, with white paint often the go-to color for decorating for many, as it is incredibly versatile and undeniably easy to work with.
However, for so long we have been led to believe that white is the best shade to use throughout the home for making spaces feel bigger, brighter and fresh, when in-fact, there are so many other warming neutrals and calming colors to use that can be just as effective.
Lisa Modica, Interior Designer at Cherry Tree Interior Design says, 'gray and white are definitely falling out of fashion. I've had a lot of people asking me how to redo their gray and white homes and how to incorporate color and warmth again.'
Many designers are stepping away from working with white and turning to a selection of warming, 'new neutrals' instead; from delicate pinks to soft yellows.
15. It's time to say goodbye to gray
Gray room ideas were once the most popular of them all, but this color seems to have drastically lost its charm, with designers and dwellers alike embracing more colorful and uplifting schemes.
Leigh Ann Raines, CEO and principal designer at Chic By Design says, 'gray had everyone's attention for nearly a decade. It became the 'it' color because it's a neutral that tends to go well with a large variety of colors. But unfortunately, every single industry began embracing gray and it all went a little overboard.'
When used in combination with contrasting colors, or opting for shades with more depth and colorful undertones, such as blue-gray and violet-gray, gray can work well in the home, but drenching a space in the color will create an environment that feels lifeless, flat and boring – as the saying goes, you can definitely have too much of a good thing.
Martin Waller, Founder of Andrew Martin supports this and says, 'green is the new grey. The austerity of the grey, taupe age is over.'
16. Barely-there beige
Beige, or 'sad beige' as it is currently being described as on TikTok, is another, once enduring neutral, that is falling flat.
The overall feeling of 2023 paint trends is an empowering celebration of color, warmth and vitality, with many of us re-thinking how we perceive color, and especially, how we work with neutrals.
Decorating with neutrals, such as beige, can create a calming, natural and Scandi-inspired space, but beautiful, bright accent colors and plenty of contrasting textures and materials will always be needed to ensure your beige painted scheme is not boring.
What colors will trend in 2023?
As we have explored in this piece, the collections of new colors revealed by paint brands, and favored colors celebrated by industry experts and designers mark an exciting shift towards colorful and impactful painted schemes.
From rich reds and calming blues, to painting the ceiling, 2023 is the year to be big and brave, and enrich your space with colors and paint ideas that truly reflect your style.
As, Jo Littlefair, co-founder and director of Goddard Littlefair says, 'people want their interiors to make them feel good. Whether it's a cocooning and relaxing experience, or a vibrant and uplifting space, emotion and facility through the use of pattern, color and accessories is going to continue to be a key part of the next decade of design.'
Of course, it is not all about bold brights. As we have explored with white, gray and beige falling from favor, 2023 will also see a resurgence of re-imagined neutral shades, with a focus on more grounding and warming color palettes inspired by nature.
Sign up to the Homes & Gardens newsletter
Decor Ideas. Project Inspiration. Expert Advice. Delivered to your inbox.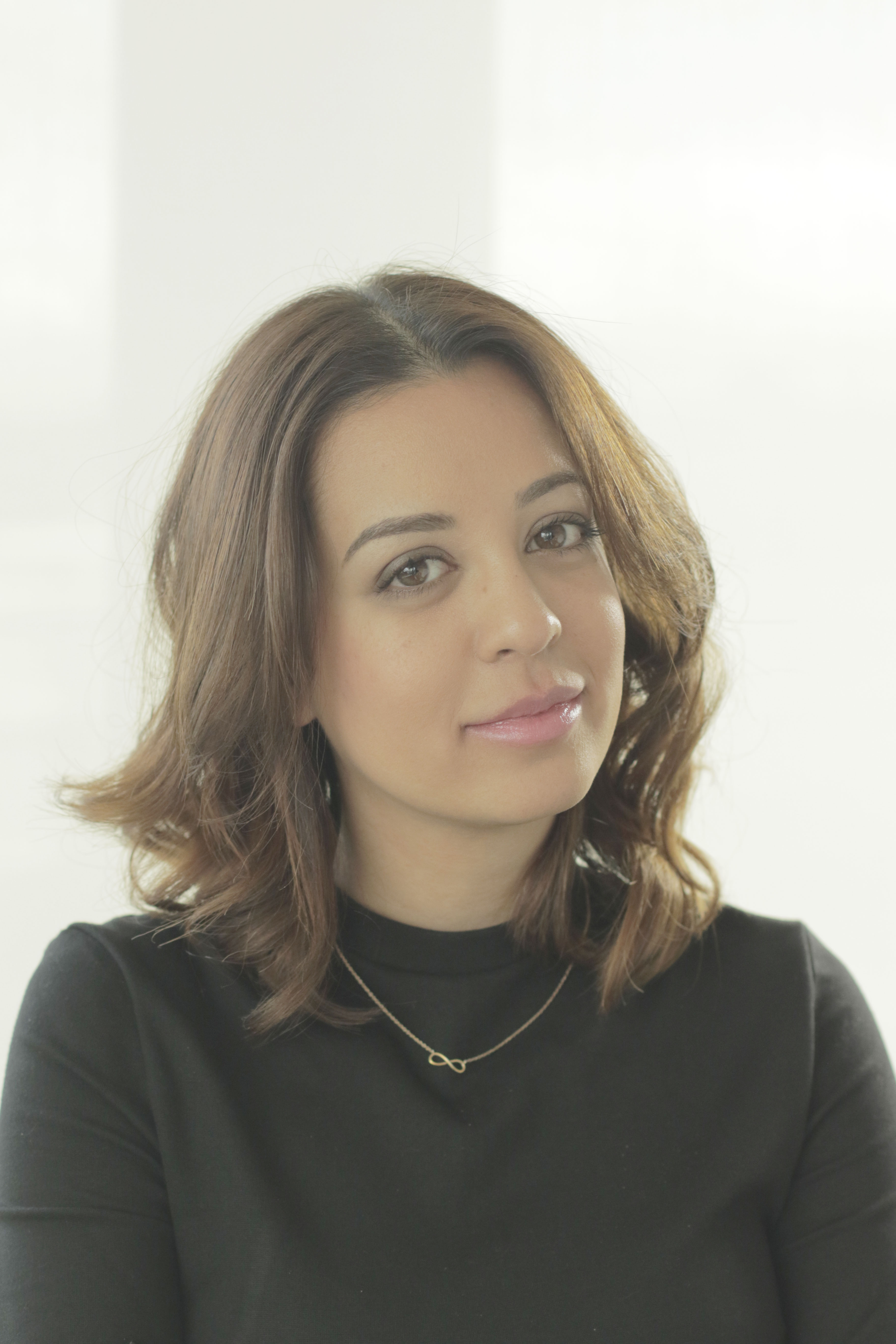 Jennifer is the Digital Editor at Homes & Gardens. Having worked in the interiors industry for a number of years, spanning many publications, she now hones her digital prowess on the 'best interiors website' in the world. Multi-skilled, Jennifer has worked in PR and marketing, and the occasional dabble in the social media, commercial and e-commerce space. Over the years, she has written about every area of the home, from compiling design houses from some of the best interior designers in the world to sourcing celebrity homes, reviewing appliances and even the odd news story or two.