Decorating a pink room – how to decorate with pink, like a pro
Decorating a pink room requires a light touch and, indeed, expertise. These expert tips will help you get it right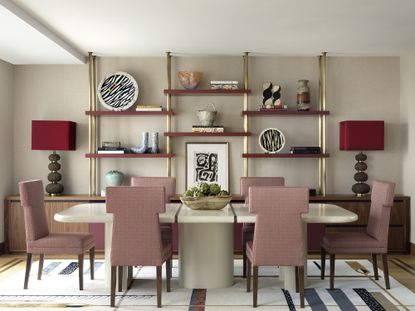 (Image credit: Natalia Miyar)
Too often, decorating a pink room is limited to girls' bedrooms. This, we think, is a waste of a wonderful color that needn't be solely thought of as feminine. In fact, used well, pink can be elegant, sultry, as an accent, as an enveloping shade, and even in a living room.
If you are considering pink room ideas, it is worth seeking expert advice first, precisely because it isn't the easiest color to get right if you are aiming for sophistication despite being named the most beautiful color for a room. Luckily, interior architect and designer – and a big fan of pink – Natalia Miyar shares her tips for putting a sophisticated spin on decorating with pink.
Here, she reveals how to wow with when decorating a pink room.
Decorating a pink room
'Pink is one of my preferred colors to use for a scheme,' says Natalia. 'For my own London apartment, I chose a pink palette, partly because it presents something of a challenge, which I like,' she says.
'In the wrong hands, it can look twee, and I was keen to show a version that represents the glamor we create for our clients, something which is deeply personal and perhaps a bit more adventurous.'
1. Layer different tones of pink for interest and character
Layering different tones of pink can create a rich scheme that's characterful and intriguing – and Natalia says that bold shades of pink can add drama to dining room ideas.
'Think about mixing and matching different shades of pink, too; baby pink dining room chairs with more vibrant lampshades, say, or a cerise bed frame with peach linens,' she advises.
2. Use pink as a neutral
For Natalia, the palest lick of pink works well as an alternative base for a room. 'I love using pink as a neutral; it's much more interesting than beige or taupe. I designed the living room in my home solely around this shade. There is something very comforting about it and the warm tones feel especially cozy on a chilly day.'
To create a cohesive look with pink living room ideas, choose similar hues for furniture and textiles. The silk velvet sofa is Natalia's own design and the shaggy silk rug by Sinclair Till is in subtle shades of pink and cream.
Natalia recommends starting small and adding layers of interest through accessories or artwork. The latter was used in her living room as a starting point for the entire scheme.
'The color composition of the artwork over the sofa by Cuban artist Gustavo Acosta directly influenced the palette I chose. The pink Havana skyline creates a beautiful accent and brings everything together.'
Deep layers of pink from the artwork to the furniture add warmth to this living room.
3. Combine pink with punchy patterns
One of Natalia's go-to tricks for ensuring that decorating a pink room feels contemporary and fresh is by contrasting it with other colors in unexpected ways. For instance, in a recent project, she paired pink and navy on a vibrant patterned headboard.
'I love to use clashing graphic prints that are anchored in a subtle theme. Here, the bed is the anchor of the room and you can have fun with pattern as it is a relatively small expense.'
For a softer approach to print, consider modern blooms on textiles, such as cushions or curtains instead.
4. Use deep, earthy pink for a cocooning feel
As somewhere that people pass through rather than linger, the hallway lends itself to bold colors that make a real impact. For her own hallway, Natalia chose a shade of raspberry red to introduce the pink theme in an elegant manner.
'It is not a color I have used before and I tested six shades before deciding on this one,' she recalls. 'I wanted to feel like I was stepping into a different space that was unique and distinctly home. Guests always remark on the color and I hope I have inspired a few of them to try something new.'
5. Decorate with pink accents
To anyone wary of decorating with pink as a hero color, Natalia recommends starting small and adding layers of interest through accessories or artwork. Here, the details are more evident when contrasted with the charcoal walls.
Which shade of pink should I choose for my room?
The shade of pink you choose for your room depends on a number of factors: the orientation and nature of the daylight the room receives – warm or cool; the time of day you use the room – and whether in daylight or under artificial light; the effect you want to create – light and airy or warm and cocooning; and the use of the room. Warm, deep pinks will make a room feel cozier and welcoming, but darker and smaller; lighter shades will enhance space but make the room feel cooler.
Before you choose the shade of pink for your room, it's vital to test out different tones, on all four walls, at all times of day and the evening. That way, you can pick the perfect color. Remember that as paint dries, it generally darkens, so leave your judgement until you have a couple of tester coats on, fully dry.
How do interior designers use pink?
Interior designers have started using pink more and more recently, with deep earthy shades with a hint of raspberry or orange matched with earthy shades being on-trend pinks to decorate with. These deep, earthy pinks are generally being matched with neutrals and naturals – honey beige and warm browns, creamy whites and even black.
Interior designers are also using pink within natural materials, such as veined marble, in table- and countertops in kitchens and bathrooms, living rooms and bedrooms.
What colors go with pink?
Most colors go with pink but if you want to create a sophisticated look, stick to decorating with pink and natural shades, especially earthier tones, such as warm brown and cinnamon. Other colors that go with pink and look elegant include black, dark blue, deep green and orange.
Think about the tone of the pink too – and match that tone to those of your other colors, rather than, say, combining an earthy pink with a cool pastel blue, for example.
Sign up to the Homes & Gardens newsletter
Decor Ideas. Project Inspiration. Expert Advice. Delivered to your inbox.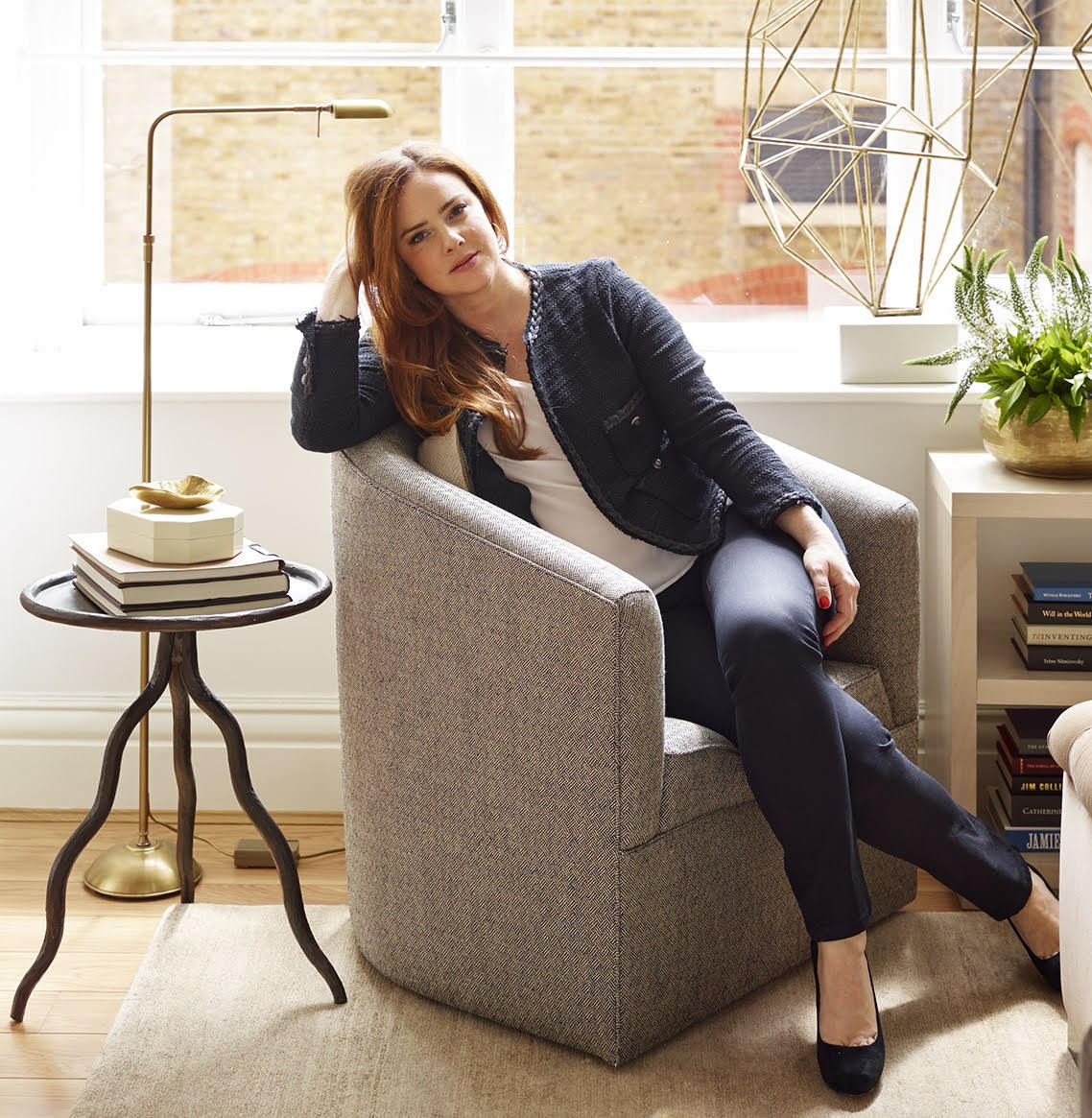 As a trained architect Natalia Miyar approaches design with a skilful understanding of balance and proportion, creating spaces which are both considered and lively with a finely tuned eye for materiality. Her eponymous London atelier is a conduit for creative collaboration characterized by a confident and artful use of color, pattern and texture. With bases in London and Miami the fast-growing transatlantic team spearheaded by Natalia create effortlessly luxurious homes that are sought by a global stable of private clients favouring a client-faced approach.