What is the most beautiful color for a room? This is the color interior designers agree on
Experts believe that this calming shade is the most beautiful color for a room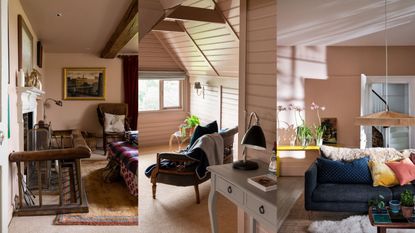 (Image credit: Farrow & Ball / Asger Mortensen-Wester Agency)
When it comes to decorating a home, it is natural to wonder what the most beautiful color for a room is and how you could add it to your home.
Although room color ideas are subjective and should be based on personal preference, there is one color that paint experts believe is the most beautiful shade for any home. Both versatile and soothing, dusty pink shades have become these experts' beloved paint ideas to decorate with.
Here, we asked paint experts for their opinions on the most beautiful color for a room, as well as how to choose the most beautiful color for your own home in case decorating with pink is not quite your style.
What is the most beautiful color for a room?
Experts have declared that earthy pinks are one of the most beautiful colors for a room. In their duskier hues, pink room ideas can help your home look sophisticated and stylish, rather than pale or cold as pastel shades might.
Having said that, many experts argue that there is no single color that can be named the most beautiful. 'There is no definitive most beautiful color for any room. Everything in your home should be about personal choice, and color is right up there – along with furniture and accessories – as the most personal of decisions,' expresses Helen Shaw, UK director of Benjamin Moore. 'The things to consider when choosing a shade for a wall, a room, or the entire home include: Which colors do you like? What do you want the 'feel' of the room to be? How much natural light do you have in the room? Once you've answered all these questions, you're ready to start the fun bit – choosing!'
Nevertheless, with earthy pinks a popular hue, these experts have explained why it is one of the most beautiful colors you could choose for your room.
The most beautiful color for a room – earthy pinks
'Earthy pinks always work for every room in a home, adding warmth when needed for
those ill-lit spaces,' explains Patrick O'Donnell, brand ambassador for Farrow & Ball. 'It is flattering for the complexion as a bathroom wall color or a surprisingly successful cabinetry color for your kitchen color ideas – look no further, this shade is your friend – such as the beautiful Setting Plaster.'
Dusty, earthy pinks such as powdery shades or rose hues can easily create a soft and gentle scheme, also making them ideal for bedroom color ideas as they may help soothe you to sleep.
'First thing is when you're thinking about the most beautiful color for a room is working out the purpose of that room. For instance, is it a room you spend all your time in and you want to keep it a bit lighter and a bit brighter, or is it a room that you want to retreat to at the end of the day and you want it to be cozy and a bit moodier?' asks Tash Bradley, director of interior design at Lick. 'A lot of my clients want to feel calm, they want to feel relaxed, they want it to feel inviting, and the color that best represents this is a pink color. Pinks are physically soothing, so they can instantly relax you and let your shoulders drop when you walk into a dusky pink room.'
'Avoid a pink that is too high in saturation,' Tash recommends, 'I am talking about your very soft, muted earthy pinks, Lick's Pink 07, Pink 01, and Pink 08 are the best ones for this. Pinks are very nurturing, they are a hug in a tin, and they really wrap you in warm hugs'
Consider color drenching a room in pink for an all-encompassing, cocooning feel, or layer different pink shades for a harmonious scheme that is far from monotonous. Alternatively, use pink as accent colors throughout the room to make the room a more neutral space.
'Pink is the most beautiful color because it is seen as a new neutral – it can literally go with every other color,' adds Tash. 'You can dress it up and go a bit bolder, or you can dress it down and go more minimalist and scandi – it is totally up to you. Pink can go with green, it can go with blue, it can go with red, it can go with anything – including natural woods.
'It's really welcoming, it's inviting, it looks good in your living room paint ideas or bedroom or hallway – it's a very versatile color.'
How to choose a beautiful color for your home
If pink is not the right color for you, it is easy to find the most beautiful color for your own home. There is no right and wrong when it comes to color, so to speak. 'The colors you choose to surround yourself with are key to determining how a space will make you feel,' explains Ruth Mottershead, creative director for Little Greene. 'We detect the effects of color even when it's a subtle neutral or used as a backdrop for other furnishings and textiles. Paint colors can have a dramatic impact on the atmosphere of a space, with warm and cooler evoking very different moods. It's not just about considering the color, but also its subtle undertones, and the colors it will be sitting alongside as either painted surfaces or accessories within the space.'
It is a good idea to trust your instincts when it comes to color, even if it means taking some risks. 'It's important when choosing paint to take time to consider how you use the space and the atmosphere you want to create. Soft muted tones such as 'Mushroom' or 'Sage Green' are gentle and have a very soothing effect, which will work particularly well in spaces like bedrooms or dining rooms creating an elegant and comforting feel.
For an uplifting but calming scheme, consider warmer, earthier neutrals paired with deeper hues to create a contemporary look. 'Clay Mid' on walls paired with 'Scullery' and 'Lute' work beautifully with the stronger 'Purple Brown' to create a grounded, harmonious space that's comforting and timeless. Changing the mood in a space using color can be achieved by adding a highlight on a single door, skirting, or a window frame to lift the mood of the entire room.
'It's important to consider how colors make you feel in the room you will use them in; variations in light, both natural and artificial, throughout the day will have an effect on how the color appears to the eye. To check how colors work in your space, test them by painting samples onto a piece of paper first, then view them on different surfaces throughout the day to see how they look in varying lighting, paying particular attention to the times of day you use the room most,' Ruth suggests. As well to deciding on the color, this process is also good to establish which paint finishes look the most beautiful in each room.
What colors make a room feel happy?
There are numerous colors that make a room feel happy, including warmer colors on the color wheel such as bright sunshine yellows, warm reds, as well as sky blues, and leafy greens. Colors inspired by nature such as these have naturally calming effects which can increase positivity and help us to feel happier in our homes.
Sign up to the Homes & Gardens newsletter
Decor Ideas. Project Inspiration. Expert Advice. Delivered to your inbox.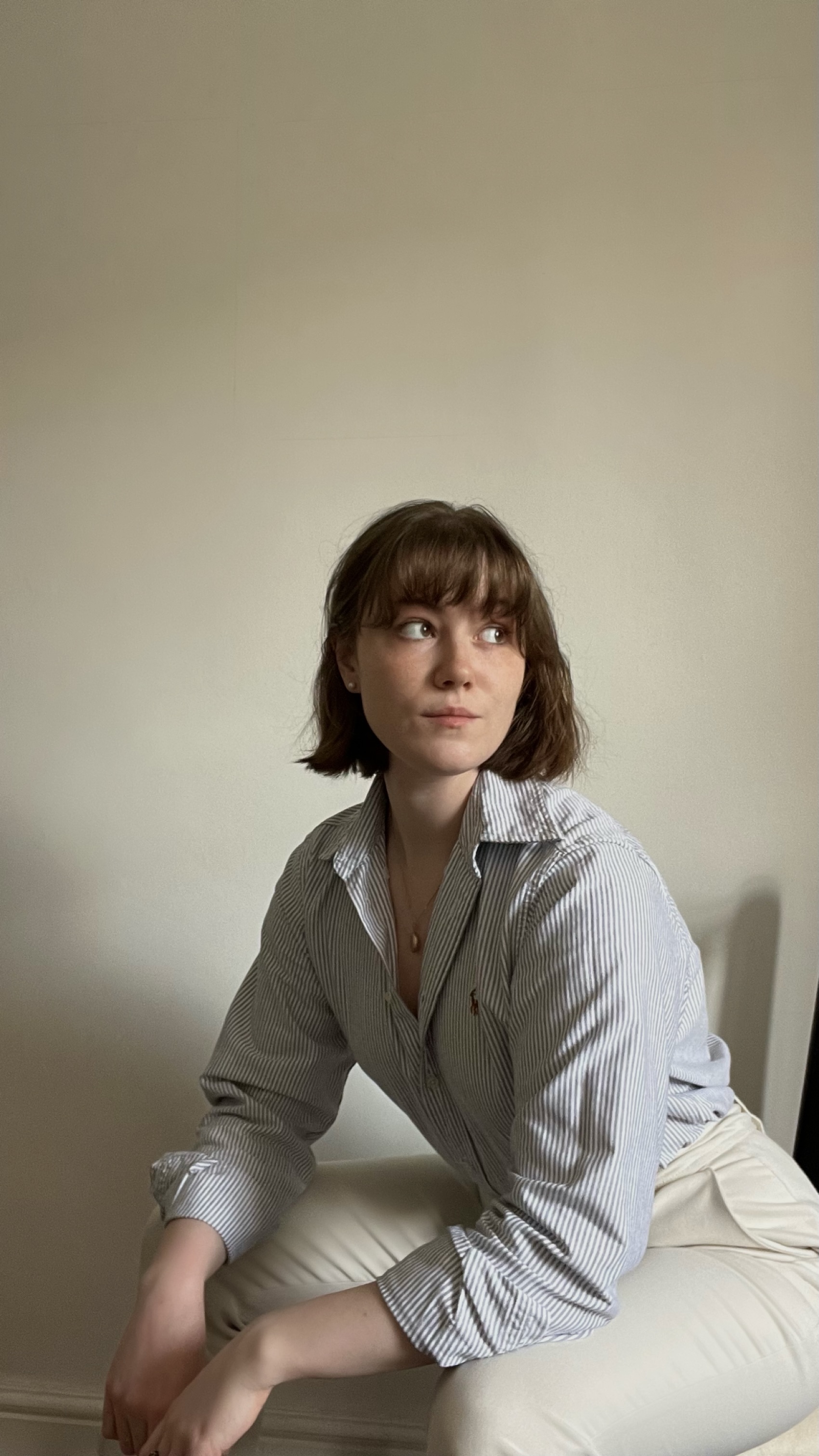 Chiana has been at Homes & Gardens for a year, having started her journey in interior journalism as part of the graduate program. She spends most of her time producing content for the Solved section of the website, helping readers get the most out of their homes through clever decluttering, cleaning, and tidying tips – many of which she tests and reviews herself in her home in Lancaster to ensure they will consistently deliver for her readers and dabbles in the latest design trends. She also has a first-class degree in Literature from Lancaster University.