Red living room ideas – 10 atmospheric and elegant designs
Make a statement with red living room ideas. These spaces are perfect for entertaining and cocooning, too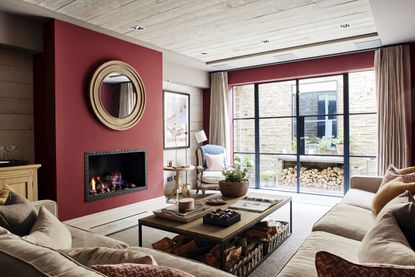 (Image credit: Sims Hilditch)
Contemplating red living room ideas? While the color might sound like a dramatic choice, it's actually a hue that's easy to live with, and definitely worth your consideration.
The qualities that make red a great option? Its warmth, the ability to make the room feel cocooning, and its appearance under artificial light. After all, for many of us, the living room is a space we frequently occupy after dark.
Be inspired to consider red among your living room ideas by these fabulous rooms, and draw on the expertise of the designers who exploit its potential.
Red living room ideas
If you're considering living room paint ideas, red is a versatile shade. Red living room decor might be used as an atmospheric backdrop, as a cozy accent, or you might pick a sophisticated tint to play with the attributes of the color. Use these red living room ideas as your starting point.
1. Choose a shade sympathetic to your room's aspect
As with any color used in decorating, there are many variations of red to choose from, and it's a good idea to think about which way your room faces when selecting.
'Red has numerous hues, each with different undertones, so consider the aspect of your room – is it north or south facing, and when and how do you use the space?' says Ruth Mottershead, creative director, Little Greene.
'A warm-toned naturally occurring red such as deep earthy "Arras" will add coziness and intimacy to a north-facing room but may appear more intense in a south-facing room.'
And for dark living room ideas?
'For those who are looking to embrace red on all four walls, the go-to shades are wonderful terracotta hues such as "Tuscan Red" or deeper "Bronze Red" (shown here) that create dramatic yet intimate and inviting interiors.'
2. Warm up with red
One of the leading reasons why you might prefer red living room ideas is because of the color's heat, and in cold climate areas, it can create a sought-after atmosphere, perfect for cozy living room ideas.
'My client loves red, and the warmth and energy it provides,' explains Sandy Lucas of Lucas Eilers Design Associates. 'This particular shade of red was the perfect choice for this sitting room that adjoins one of the primary bedrooms (which is also red) because it makes the entire space, which is high in the mountains, feel snug and cozy.'
3. Use red for the chimney
Red can still work its magic when teamed with other wall colors and finishes. In this home, it was selected for the chimney, accentuating this focal point, as well as being used on the opposite wall and above the glazing.
'We painted the walls using a paprika shade,' explains Louise Wicksteed, design director of interior designers Sims Hilditch. 'We paired this with wooden paneling and ski-inspired prints to create an aesthetic reminiscent of an inviting ski chalet.'
4. Take it to the floor
Think red living rooms, and the walls and furniture might come to mind first, but don't rule out the possibility of using it on the floor in white living rooms. This way, walls can be painted in paler, light reflective shades but red still brings its gentle flame.
In this living room from M Lavender Interiors, the floral patterned rug and plaid rug feature the bold hue, which is repeated in the upholstery on the armchairs, and a pillow. It's part of the evocation of the best of 1980s style including saturated color in this home.
5. Up the luxe level
A desire to make the space look more opulent might be among the motivations to go for red living room ideas. It's a color that's associated with luxury.
'Incorporating a rich, bold spice color such as red is a foolproof way to create instant character, taking a space from sterile to stylish,' says Helen Shaw, UK director at Benjamin Moore. 'These slighter darker tones are growing in popularity and we have seen shades of red surge in demand, adding drama and a luxurious feel to our schemes.'
6. Cocoon yourself in red
Take a confident approach with red and use it for walls and ceiling along with upholstery, drapes and lampshades. The effect is cocooning, creating a living room that's a wonderful retreat, surrounding its occupants with warmth and comfort.
Like the approach? Follow the example of this room by Sarah Cosgrove Studio by introducing blocks of neutral tones to create contrast with the deeper hue. Introduce different textures, too, like the velvet of the couch and the finer fabrics of the lamp shade and drapes.
7. Opt for a pop
If you like the qualities red can bring to a living room but think large areas are a commitment too far, introducing it as an accent color is a sound tactic.
'The client here loved red,' says Kara Adam of Kara Adam Interiors of this room. 'This was a challenge for us since we don't use a ton of that color. The way the red is integrated in this space is a little pop of happiness. The trim on the drapes has always made me smile, and I'm not even a "red person"! These are probably my favorite drapes we've ever done. I think the red is what creates the happiness in that room.'
Her advice for those cautious about using the hue and erring towards neutral living room ideas? 'If you're hesitant to use red, you can introduce it in smaller doses, like in a pattern on a chair or a trim on a drape. Another tip for the wary, is to never use a true Crayola red. I always go off the shade a bit – a little orange or a little blue. With this client we went with a warmer red. You can especially see this on the custom-colored lantern.'
8. Pick a natural shade
If you like to live with nature's colors in your home, but don't want to embrace brown living room ideas, consider a brownish take on red that's reminiscent of the tones of fall foliage, or red earth, like this Nutkin paint from Earthborn.
It's a shade of red that's more soothing than energizing and ideal for a room in which to relax. It'll complement other organic colors beautifully, too, in a country home.
9. Bring red in with patterned wallpaper
Consider red living room ideas that use the color as part of a wallpaper motif. It will still bring its attributes to the interior, and as part of a wallpaper pattern introduces an energy that's perfect for a room used for entertaining.
Red needn't be any less impactful than blocks of the hue when used this way, either. This wallpaper is seen in the home of designer Ottoline De Vries, who employs bold color and graphic pattern in her work. She says of her home: 'I love using wallpaper and fabrics and I'm not afraid of pattern clashes – color, print and pattern are what give it soul.'
10. Go for red in a dark living room
It may seem counterintuitive, but red should be on your list of possible wall colors if the living room is naturally dark.
'When looking to decorate living rooms that don't have an abundance of natural light, the temptation is to paint them bright white to force them to feel brighter,' explains Joa Studholme, Farrow & Ball color curator. 'Sadly, this just results in a flat, dull room which won't feel cozy at all.
'Instead, use warm, rich colors like reds to create a room that feels welcoming and confident. Strong colour feels luxurious and nurturing and cannot fail to introduce a little passion to your home. Incredibly chic by day and alluring by night, it will create a thought-provoking atmosphere.'
Is red a good color for a living room?
Red can be a very good color to use in a living room. Perhaps number one among the reasons is the coziness it can create.
'Any color that is made up primarily of red or orange will make a room seem much warmer,' explains Justyna Korczynska, Crown color consultant. 'Using two or three of these colors together will create that warm palette with tonal interest. Many think that red and orange clash, but they do in fact work brilliantly together.'
What goes with red in a living room?
There are a range of options when it comes to picking a palette that includes red in a living room.
'Deep reds work perfectly with most shades of green and any nature-inspired neutrals and natural materials like wood browns and stone grays,' says Marianne Shillingford, creative director of Dulux.
Or try another confident hue alongside it. 'Brick reds and rich mustard yellows look beautiful together,' says Patrick O'Donnell, Farrow & Ball brand ambassador. 'Use empathetic whites to balance the tones and avoid the room looking too cloying, such as Eating Room Red walls and String on the woodwork.'
Sign up to the Homes & Gardens newsletter
Decor Ideas. Project Inspiration. Expert Advice. Delivered to your inbox.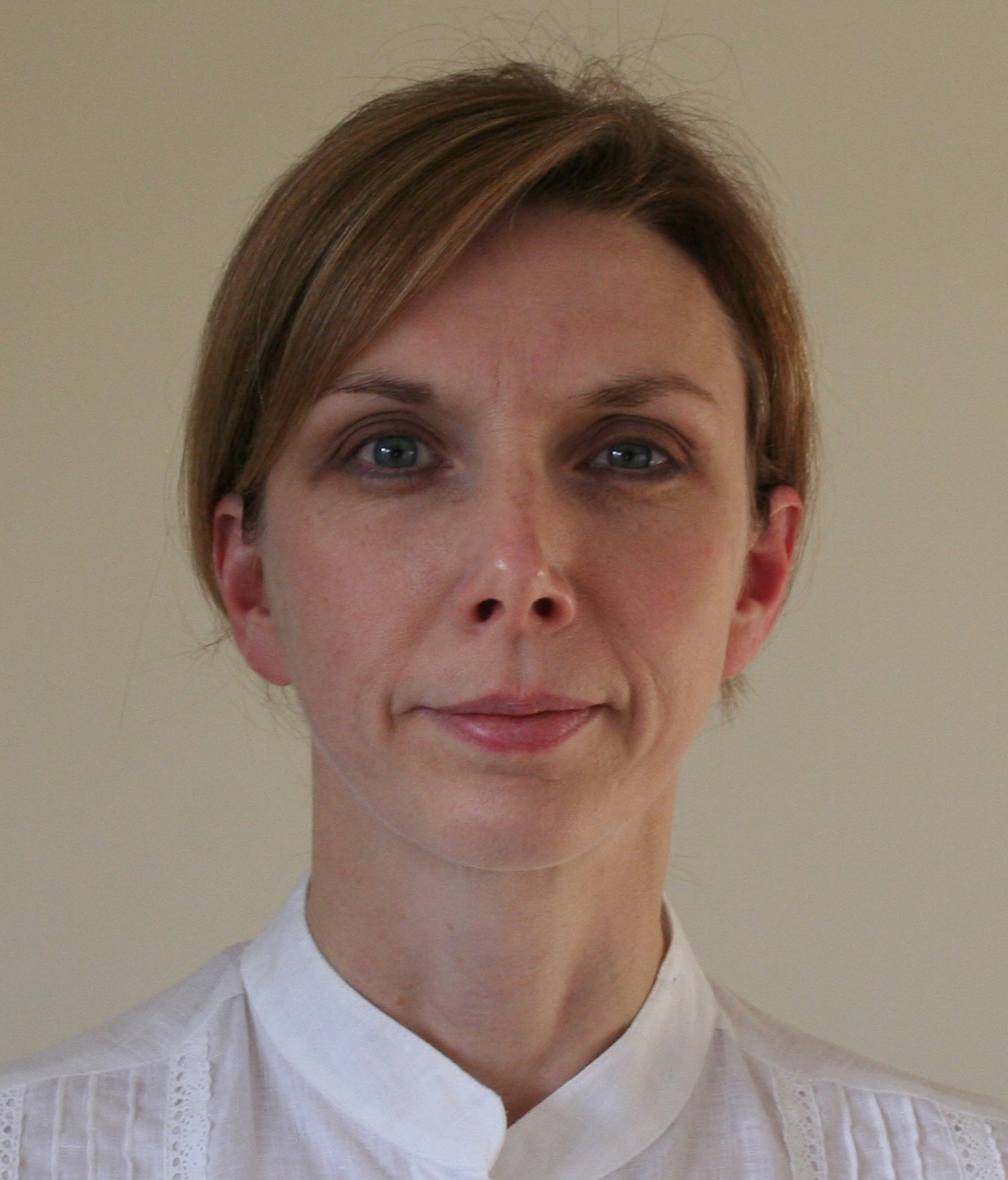 Sarah is a freelance journalist and editor. Previously executive editor of Ideal Home, she's specialized in interiors, property and gardens for over 20 years, and covers interior design, house design, gardens, and cleaning and organizing a home for H&G. She's written for websites, including Houzz, Channel 4's flagship website, 4Homes, and Future's T3; national newspapers, including The Guardian; and magazines including Future's Country Homes & Interiors, Homebuilding & Renovating, Period Living, and Style at Home, as well as House Beautiful, Good Homes, Grand Designs, Homes & Antiques, LandLove and The English Home among others. It's no big surprise that she likes to put what she writes about into practice, and is a serial house renovator.