Home decor ideas – 47 chic interior design schemes
We show how seasonal updates, simple home decor tricks and more dramatic room makeovers will help you transform your rooms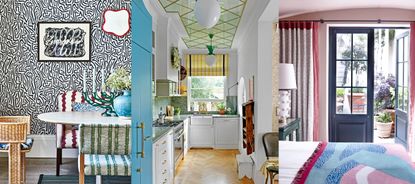 (Image credit: Future)
These home decor ideas are perfect if you are updating your home from top to bottom, or just want to add pretty seasonal touches or swap out your color schemes with a new accent shade.
To ensure your home decor has longevity, we have garnered expert tips, ideas, inspiration and advice from interior designers and the Homes & Gardens team.
Between us, we have covered every space indoors and out... and we will keep adding more home decor inspiration so that you can continue to perfect your interior design skills.
Home decor ideas
If you are looking for clever decorating ideas, useful home decor tips or simple home ideas to make your house feel homey and look beautiful, these rooms, and accompanying expert advice, are for you.
1. Decorate your home for coziness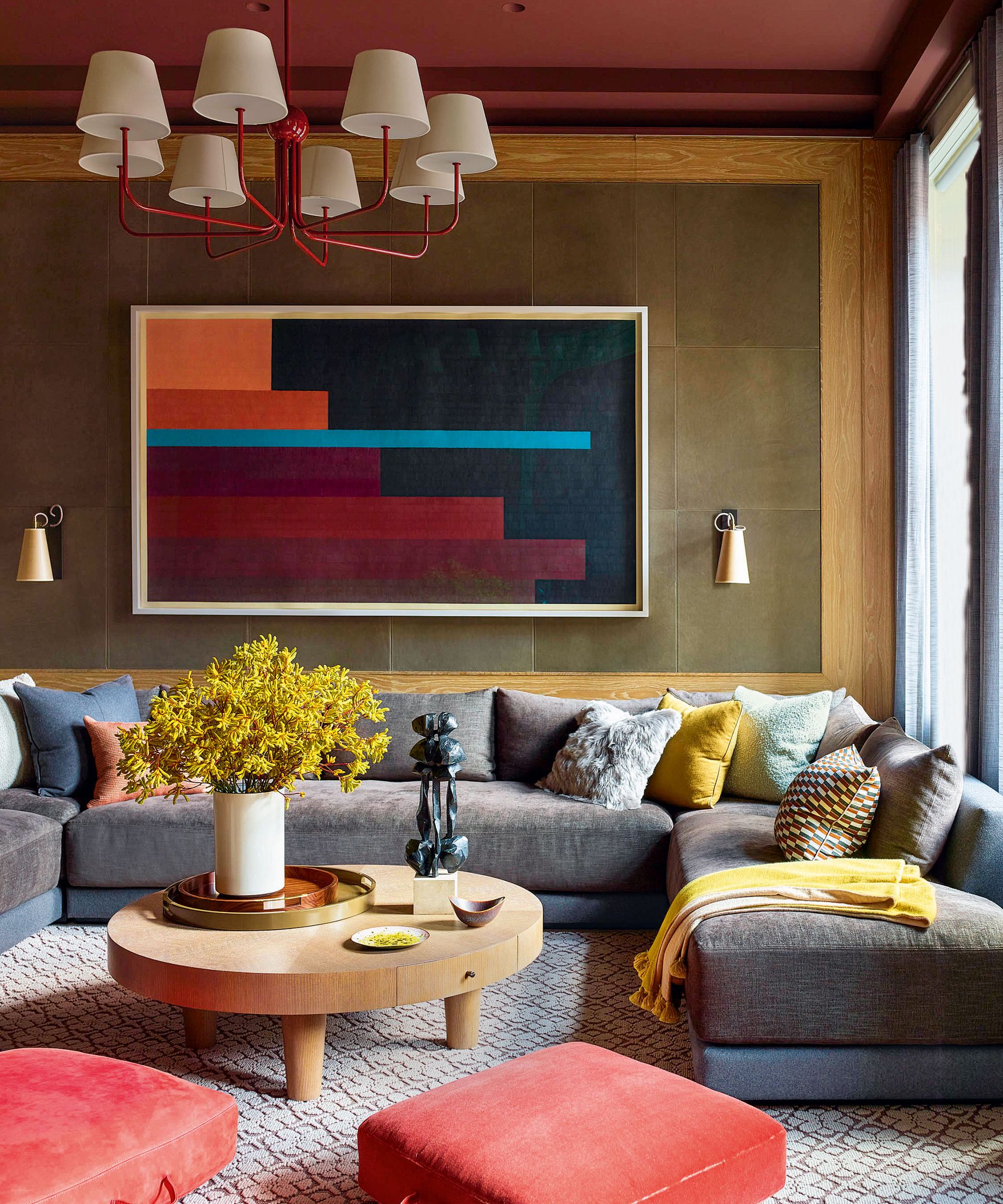 'There are so many good reasons to look for cozy living room ideas,' says Homes & Gardens' Deputy Editor (Digital) Jen Ebert. 'Whether it's because fall has come around and you feel the need to be in a warm, comforting space indoors, or because you want your home to be a haven from a busy work life, there are many ways to make a house look cozy.
'The most effective are through room color ideas; introducing a color combinations for rooms of earthy or spice shades, and combining these with natural or touchable textures. In the room above, this includes the wood framing on the wall which complements the coffee table, through the textured wall ideas and ceiling ideas.'
2. Give your home a seasonal update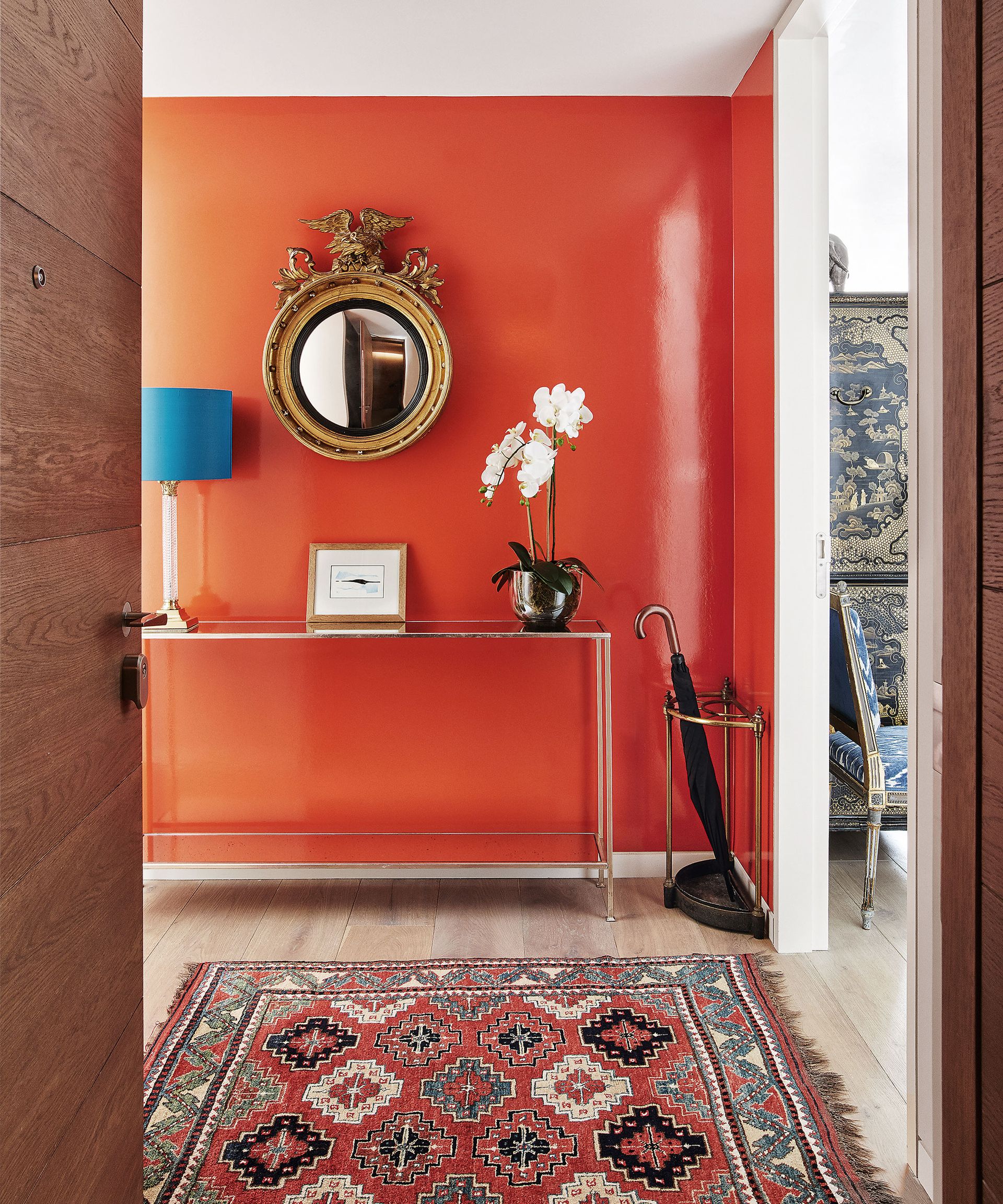 If you like to decorate your home for the season, one way to switch things up is to change the color of your entryway regularly. This needn't mean decorating the entire space – simply repainting a wall or two in a shade that reflects the mood of the season can make all the difference.
'An entryway is a great space for a seasonal update, perhaps fall decor ideas in September and spring decor ideas in March,' says Sarah Spiteri, Editorial Director, Homes & Gardens. 'For one, it's the room that everyone sees, from family to guests; and secondly, it's an area of your home that gets a fair amount of wear and tear, so it's likely that it will need a new coat of paint a couple of times a year anyway.'
Sarah Spiteri is Editorial Director of Homes & Gardens and Livingetc. Sarah and her husband renovate apartments and houses together, and with a career devoted to writing about interiors, she is perfectly placed to advise on home decor. Sarah prefers pared-back spaces and is a fan of natural materials and hand-made craftspersonship.
3. Decorate your home for wellbeing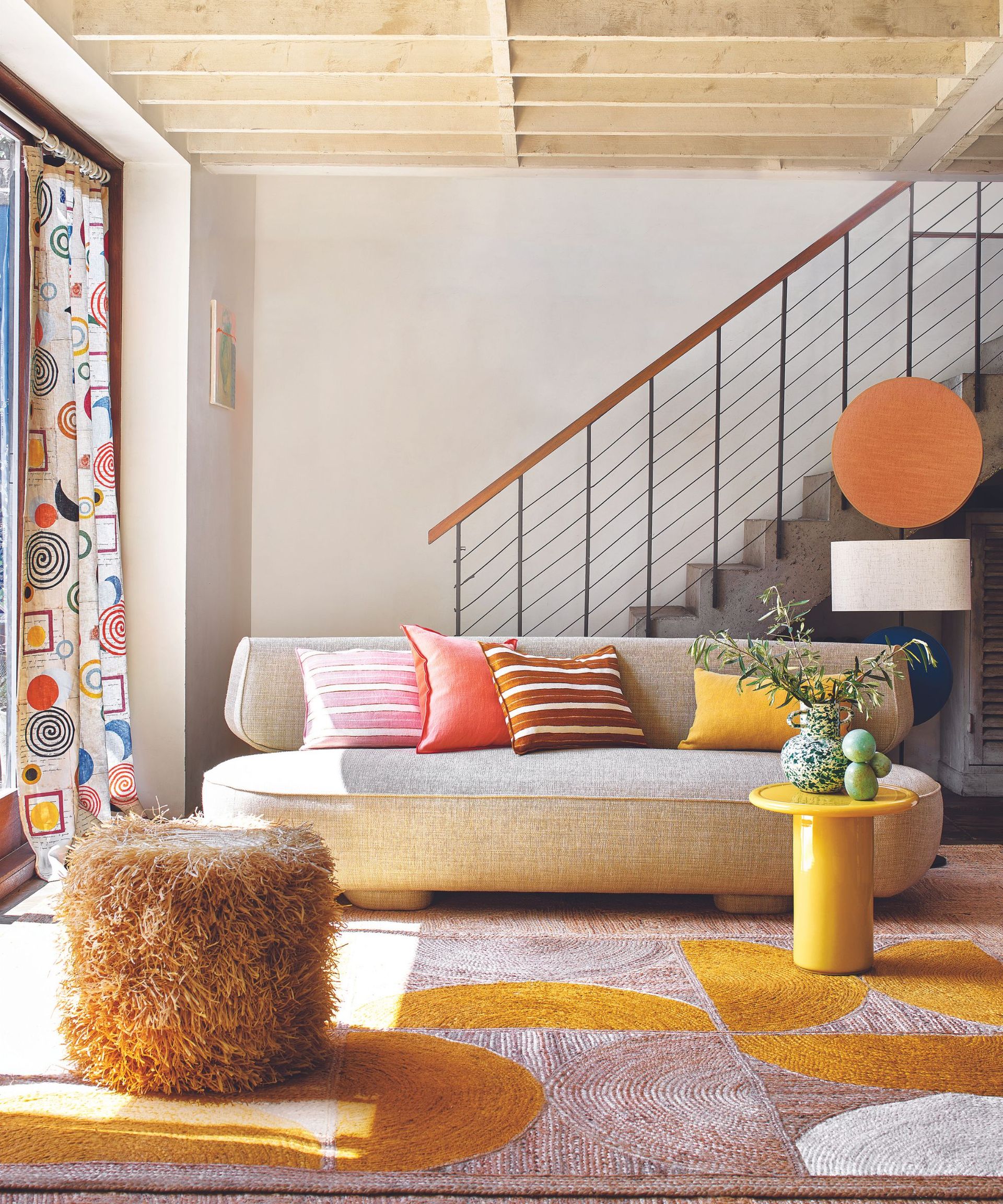 More and more of us are searching for 'happy room ideas' in order to create homes that don't just look good but feel good too.
'Happy room ideas are difficult to pin down,' says Sarah Spiteri, 'because what makes one person happy is different to what makes another person happy. However, color experts and wellbeing experts tend to agree that uncluttered spaces that have plenty of natural textures and a touch of yellow are most likely to appeal to the senses of most of us.'
4. Bring light into your rooms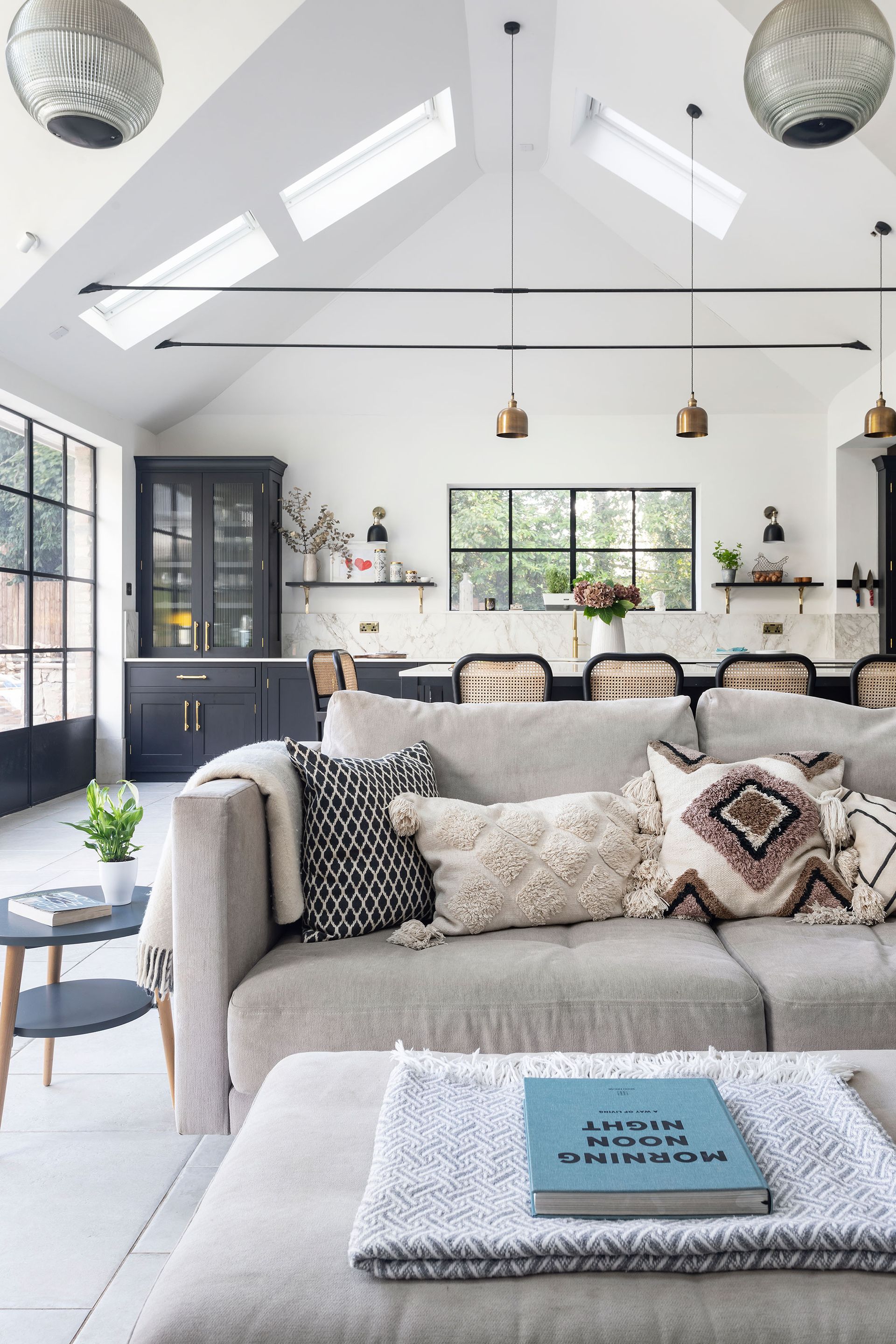 'Ensuring a room has as much light in it as is possible is key to any home decor being successful,' says Jo Bailey, Homes & Gardens' Deputy Editor (Print) and stylist. 'This will of course mean daylight, which will make a room feel warmer, larger and more welcoming. You can boost this by rethinking bulky curtain ideas, decluttering and decorating with light colors.
'But equal attention should be given to artificial light, too: which means ensuring each room has a balanced mix of ambient, accent and task lighting in every single space. Never, if you can help it, rely on a single overhead bulb.'
5. Prioritize storage and organization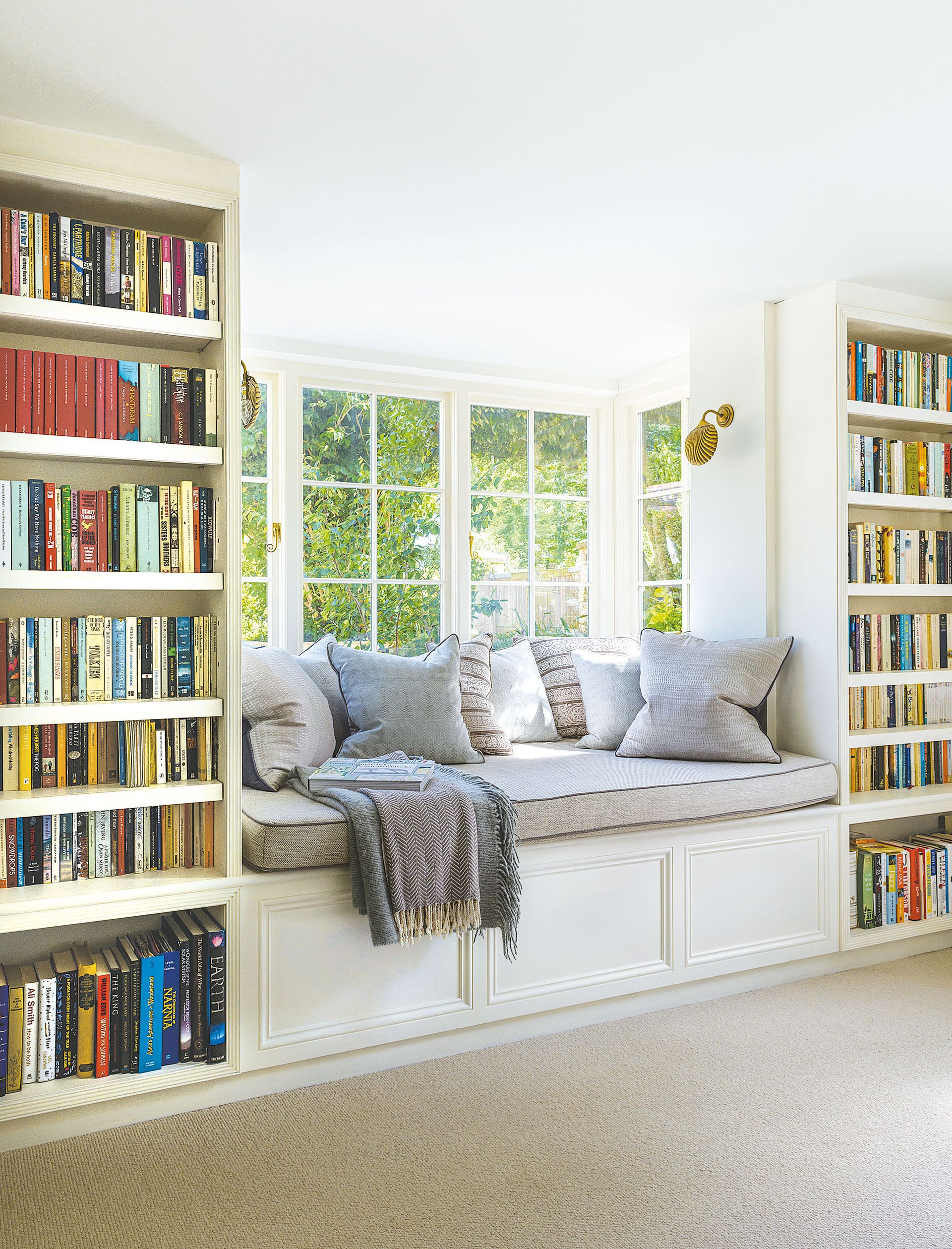 Your home decor ideas can't shine if you haven't maximized your storage ideas and home organizing ideas, especially if you have the task of organizing small spaces.
'In my experience of renovating and remodelling city homes, it is vital to include built-in storage that can make use of every inch of space,' says Sarah Spiteri. 'If you can make that storage dual-purpose or multi-functional, even better. The room above is a really good example of this, with a window seat hiding spacious storage beneath.'
7. Focus on the heart of the home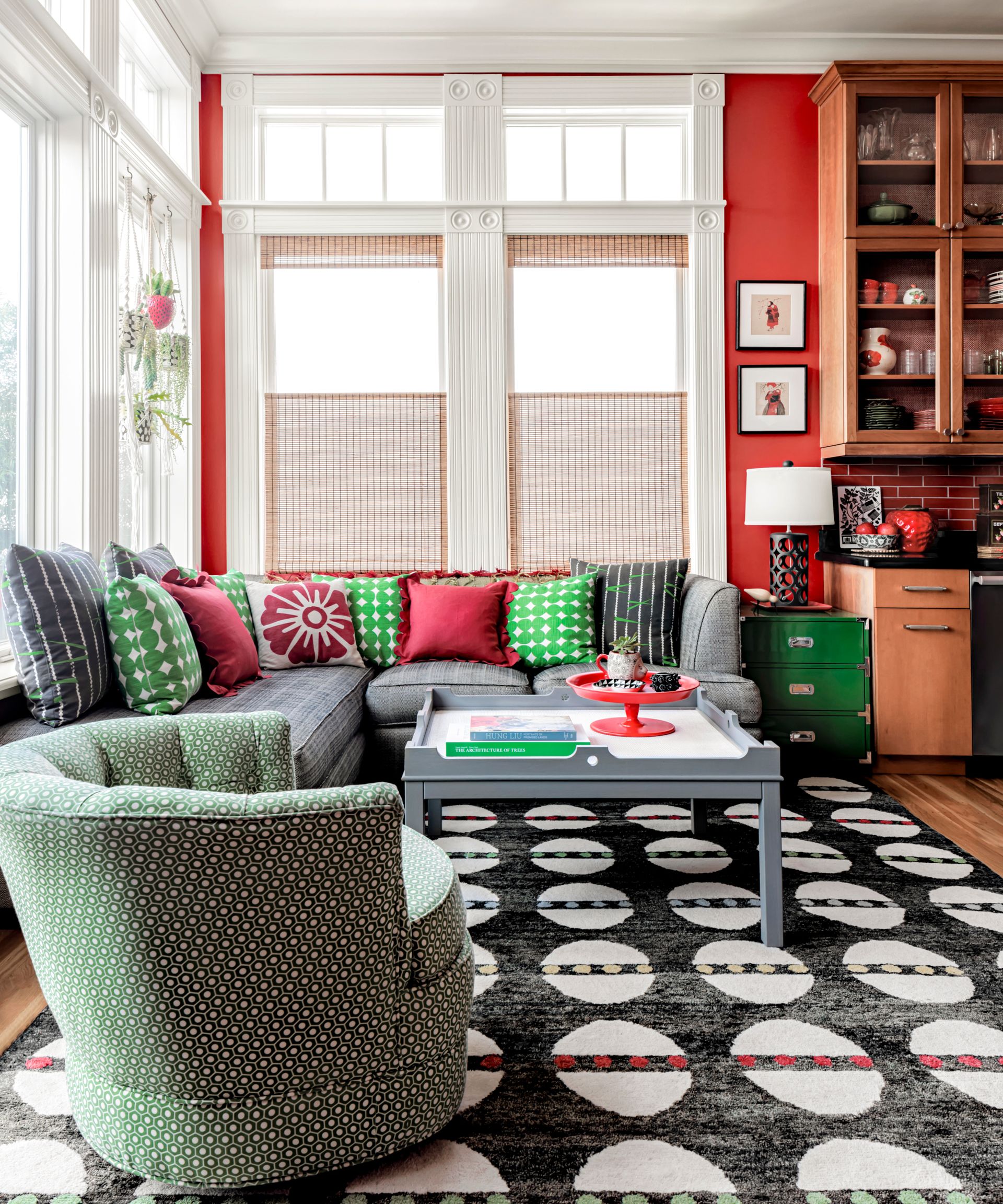 As we've said before, home decor shouldn't just be about what a house looks like but how it makes you feel, and that's based around how you use it. So, which room does your family love to spend the most time in? The kitchen-diner? The family room? Is it the best it can be? Or could you improve the home decor ideas within it to make it more welcoming, more sociable?
Whichever, the room's seating and layout are vital: sectional living room ideas that gather atop a rug and around a coffee table are just as likely to ensure an inviting, welcoming space as kitchen island seating that allows the cook to be a part of the conversation. The other home decor element to focus on? The room's color: as we have said before, warmer shades are more welcoming and invite you to linger.
8. Lift a neutral scheme with subtle detailing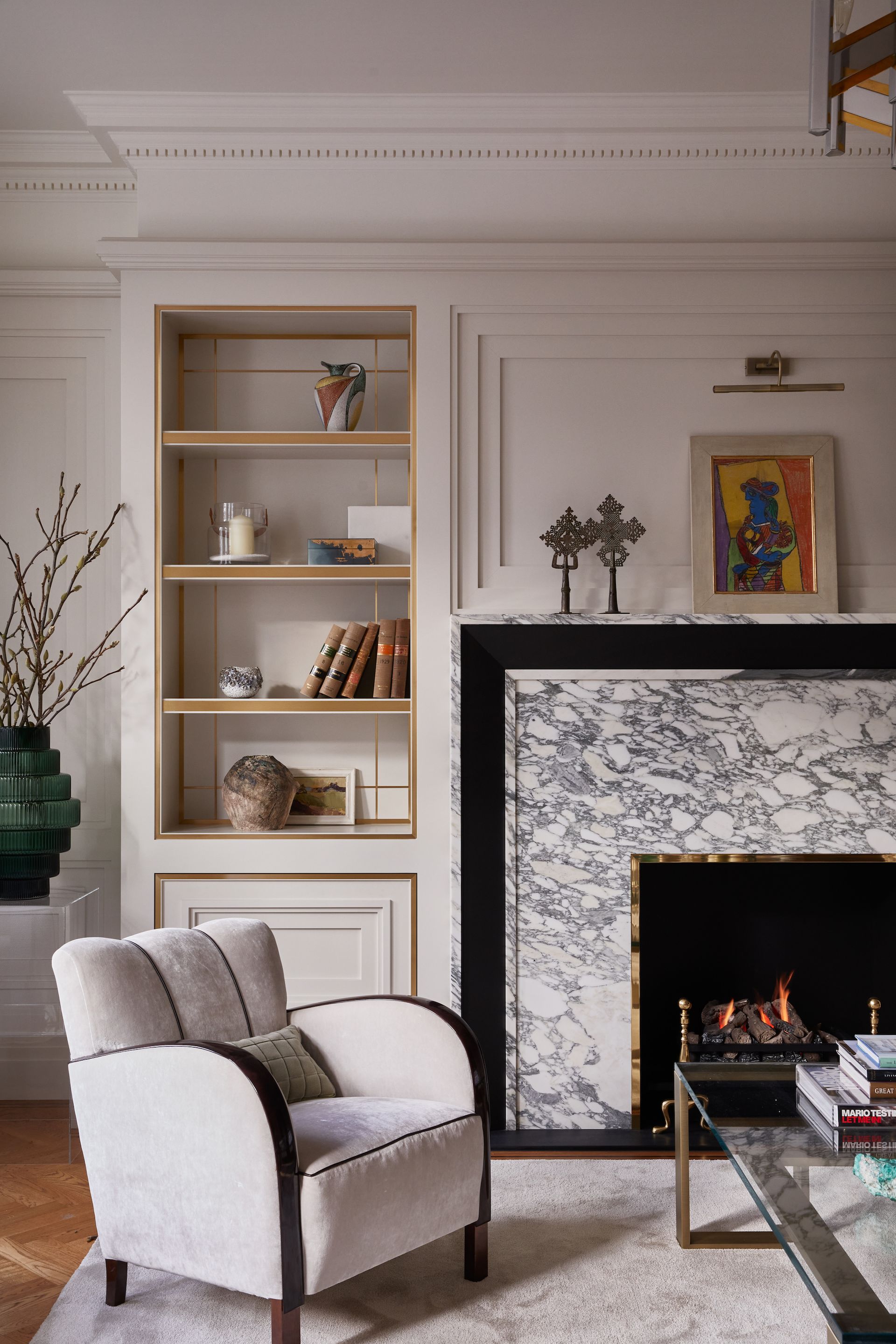 The simple addition of gold paint on the structure of the shelving is a fantastic idea for anyone considering enlivening details for their neutral room ideas. The key is subtlety.
'A neutral needs to be paired with other materials to sing: timber and marble work well,' says interior designer and founder of Elicyon (opens in new tab) design agency Charu Gandhi. 'I also love teaming them with suede and woollen rugs. Ceramic, clay and colored glass are great for decorative elements.'
9. Paint window frames a bold accent shade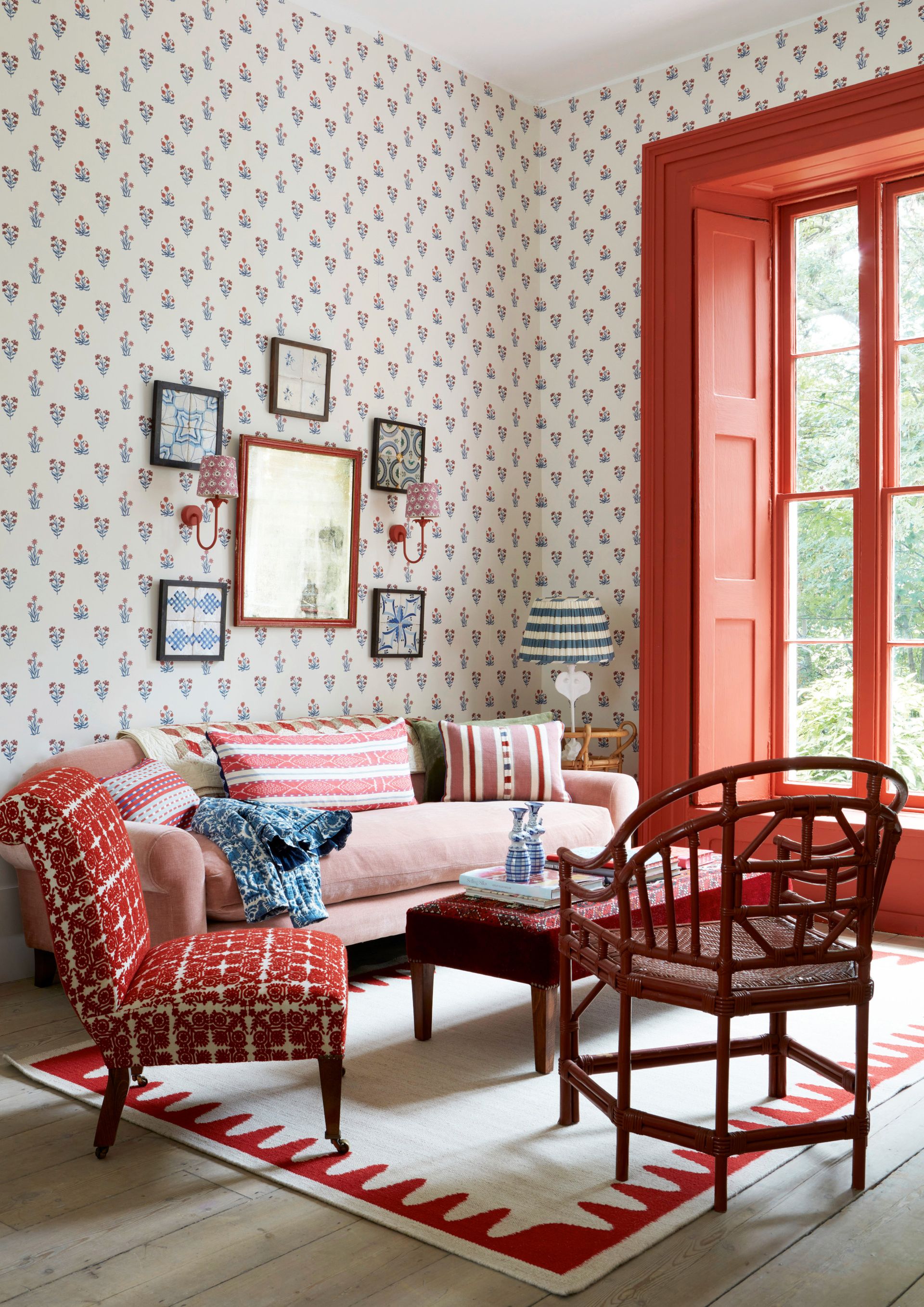 Adding accent colors needn't be done through accessories alone. You can use paint.
'Painting window frames, reveals and shutters in a strong color not only makes a striking design feature, but accentuates the view and changes the feel of the light entering the room,' says Melanie Griffiths, Editor of Period Living magazine (opens in new tab) and regular Homes & Gardens' contributor.
'Opt for on-trend terracotta to imbue the space with warmth, as in this scheme by Dado Atelier (opens in new tab), or sunny yellow to brighten the space on even the gloomiest of days.'
10. Add faux panelling to max architectural interest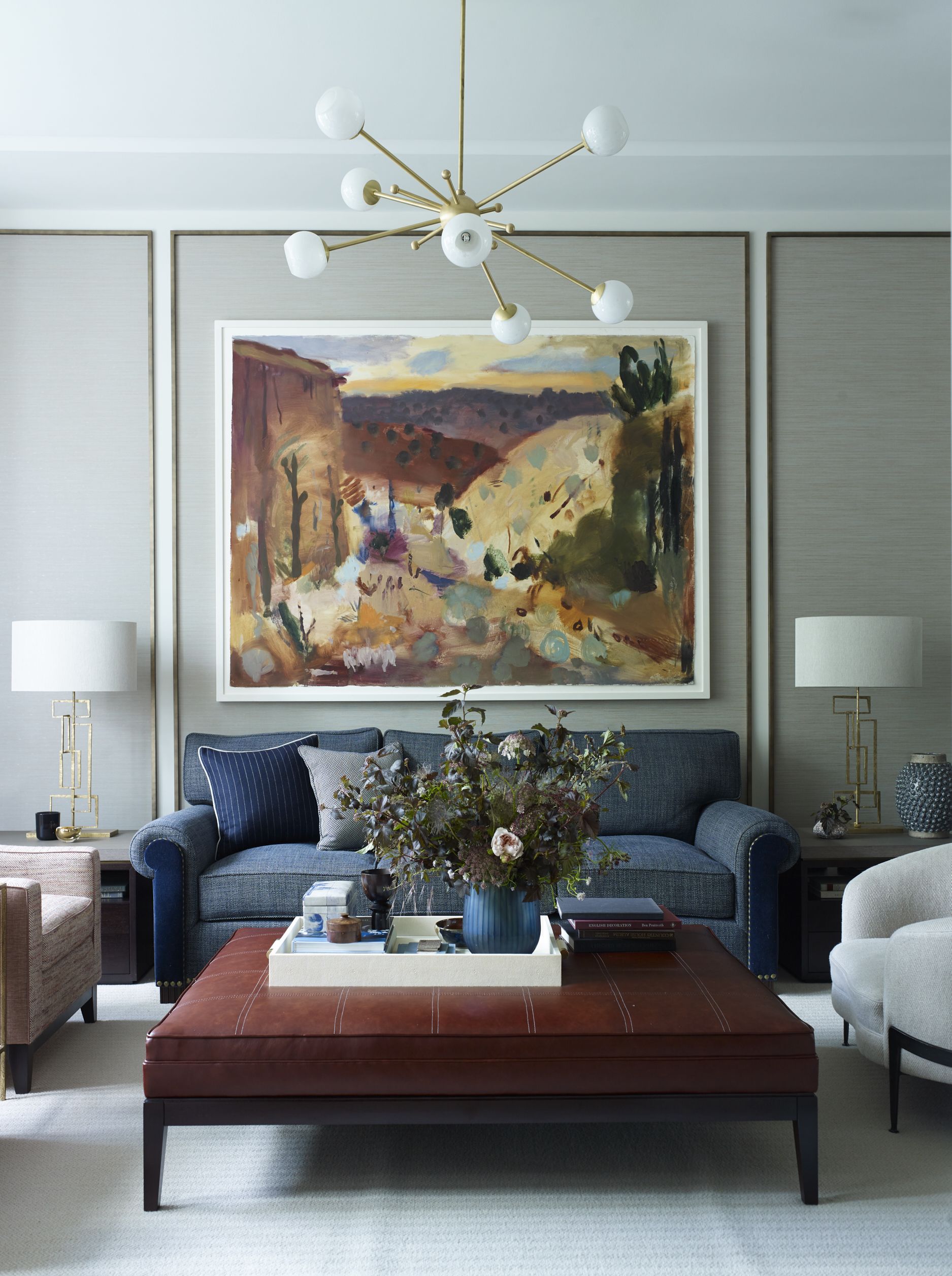 Paneling ideas for walls come in all forms, from original period features to lookalike modern imitations to more imaginative treatments. This living room, by interior designer Irene Gunter of Gunter & Co (opens in new tab), is a fine example of the latter, with faux paneling created with simple, framed wallpaper panels. Note how the sofa sits centrally under a panel, which is the perfect fit for it. This creates a neat, pleasing symmetry in interior design, only heightened by the painting in the central panel.
11. Add trim to curtains and cushions for interest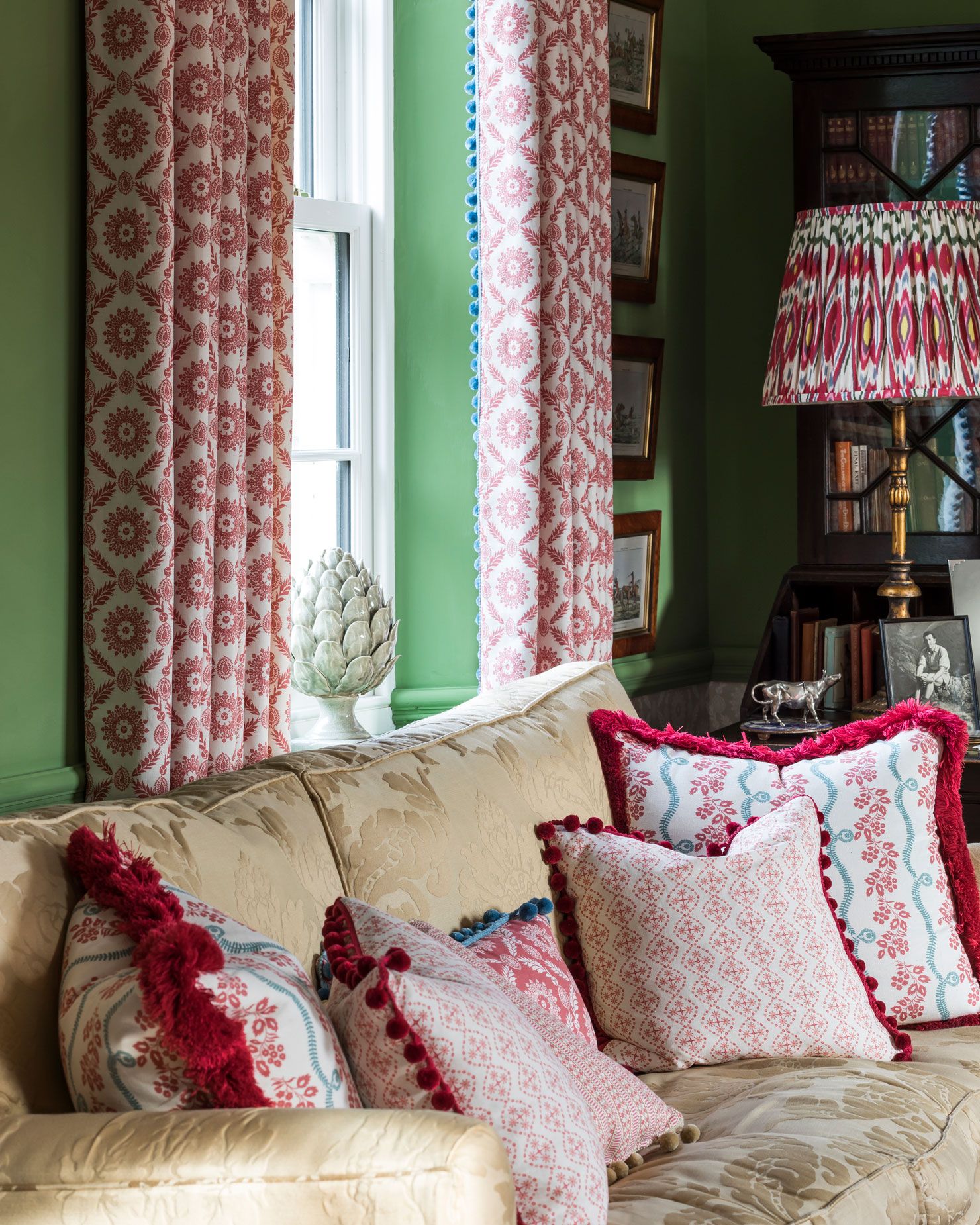 This Charlotte Gaisford (opens in new tab)-designed space not only showcases how to mix patterns in interior design perfectly, but also the importance of attention to detail – here, with trim.
'Introduce cushions and throws to your seating – and why not add a tassel trim or fringe detail to create a more bespoke finish?' says interior designer Martin Brudnizki (opens in new tab). 'You can source beautiful tassels and trims from Samuel & Sons (opens in new tab), but if your budget is tighter I recommend VV Rouleaux (opens in new tab).'
12. Decorate door panels to add pattern to a plain scheme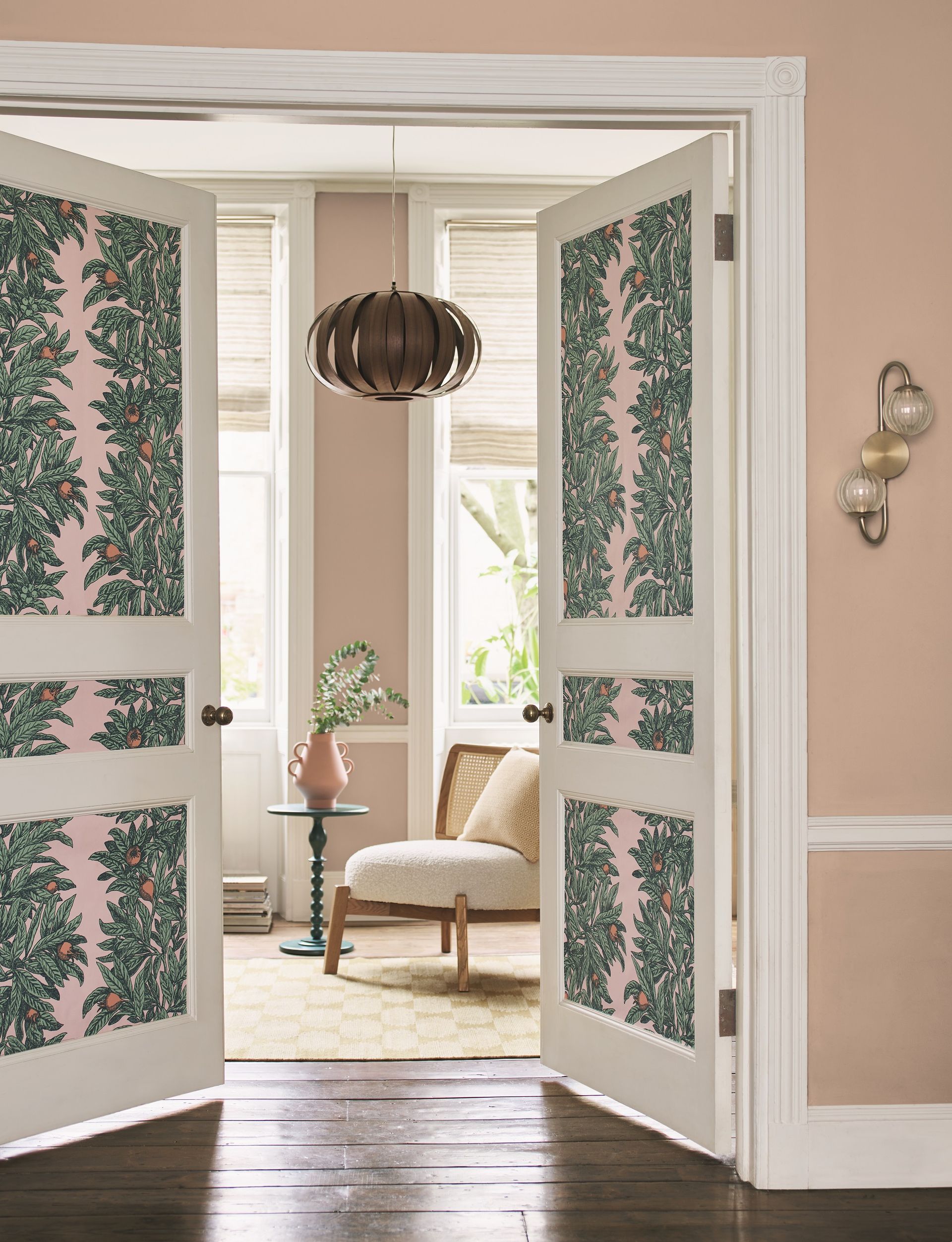 This is a beautiful way to add pattern to an otherwise plain scheme, and the beauty of it is that it can be swapped out with the seasons far more easily – and inexpensively – than the wallpaper across a whole wall can. We would advise using peel and stick wallpaper to avoid damage to the doors and to ensure that any regular swaps are easy to achieve.
13. Hang a tapestry for a layered look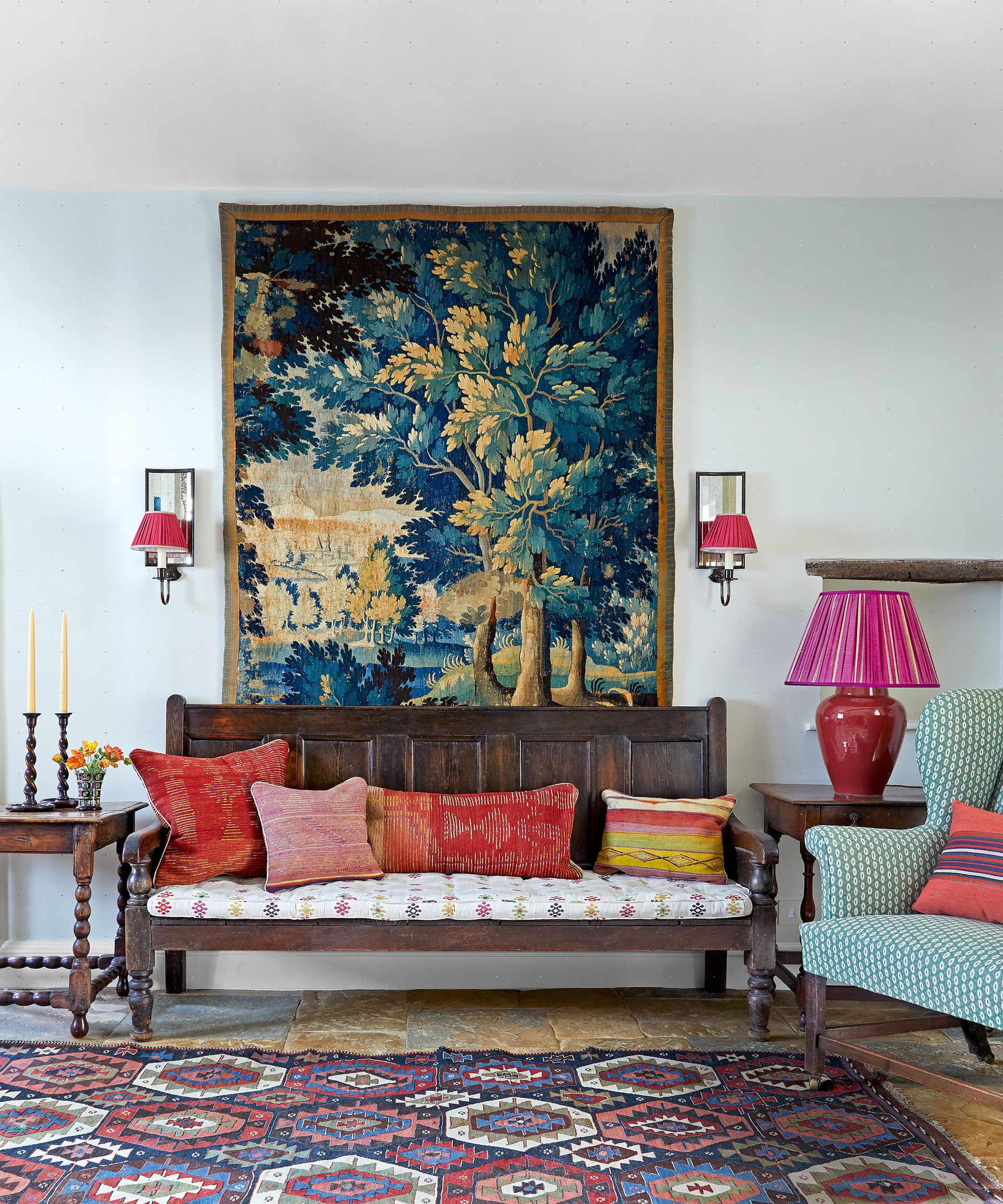 This space, designed by Henriette von Stockhausen, interior designer, founder of VSP Interiors (opens in new tab) and contributor to Homes & Gardens, graced the cover of H&G magazine (opens in new tab) and we picked it because it's a perfect example of how to use tapestries to great effect.
'Tapestries often help to bring the outside world in, with landscape scenes of dense foliage and earthy colors. We often like to hang tapestries near or opposite windows to create an extension of the outdoor within a room,' Creative Director of Albion Nord (opens in new tab) Camilla Clarke explains.
14. Color coordinate a flower arrangement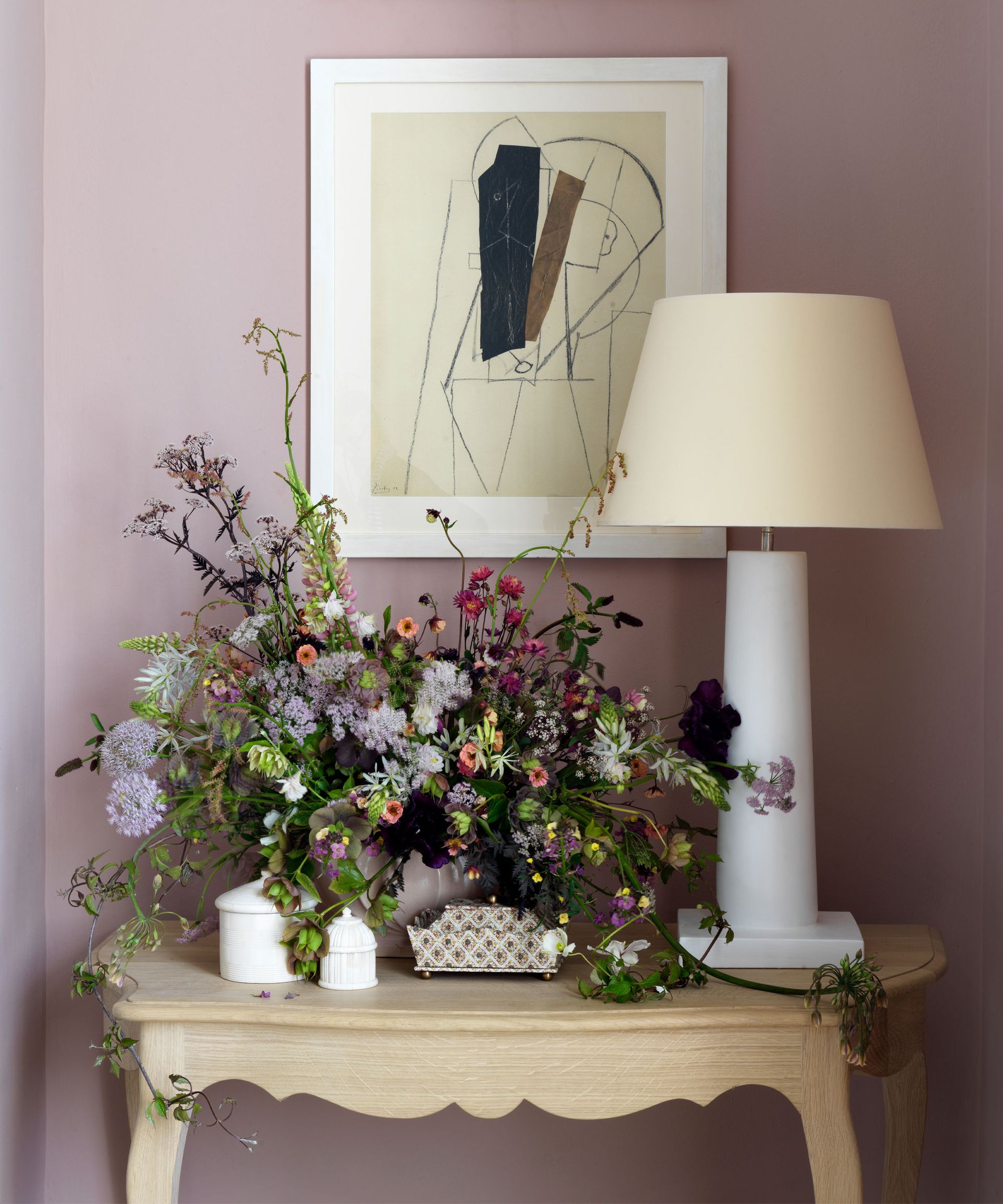 'One of my favorite home decor ideas is accessorizing a room with flowers. Bringing a sense of the outdoors inside can make a space feel more calming and tranquil. From a small vase of flowers on a bedside table, to a large botanical display in a hallway or for a tablescape idea, using fresh flowers can create an inviting space that enhances feelings of happiness and positivity,' says Homes & Gardens' Content Editor Zara Stacey.
'Coordinating the floral arrangement with your decor can beautifully elevate your interior design, whether that's matching with a floral wallpaper, or using lots of foliage to complement an earthy, grounding paint shade, these natural finishing touches can often bring a design scheme together to feel balanced and complete.'
15. Embrace the revival of Chinoiserie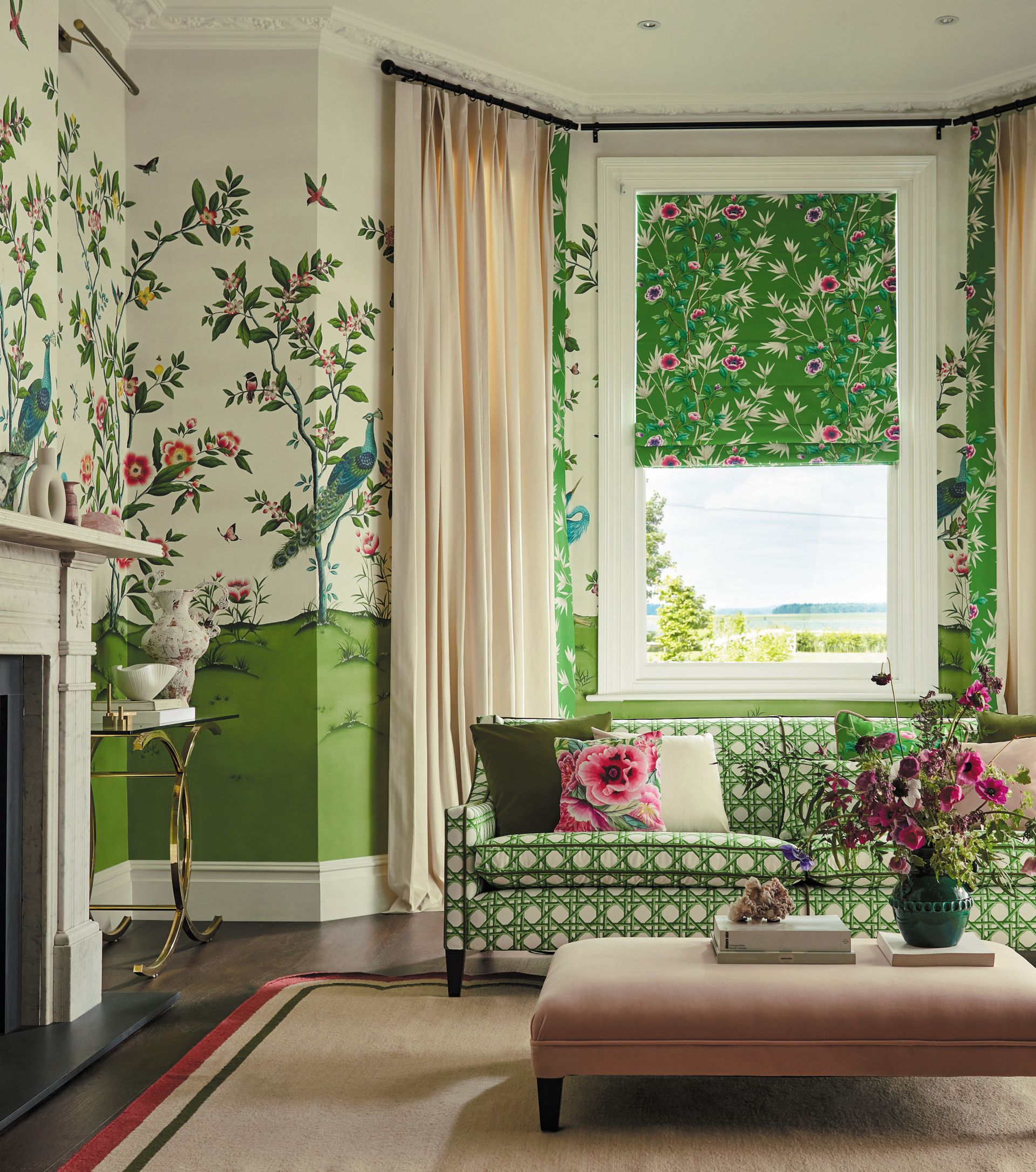 'I'm loving the current revival of Chinoiserie, with wallpapers inspired by the landscapes of East Asia, and popular in the West in the mid 18th to early 19th century. With their whimsical yet intricate representations of flowers and birds, I feel the designs transport you to a fantastical, exotic paradise while heightening the sense of being connected to nature.
Diane Hill's stunning new collaboration with Harlequin (opens in new tab) is perfect for a feature wall or window dressing. 'We wanted to inspire people to decorate boldly, unapologetically and to their own room,' she says. 'The collection was based on traditional 18th-century designs, but we gave it a modern refresh.'
16. Add a surprising splash of color to trim