Bookshelf ideas – 15 ways to show off and style books and more
Our bookshelf ideas for every room in our home will keep your collection neat, and looking beautiful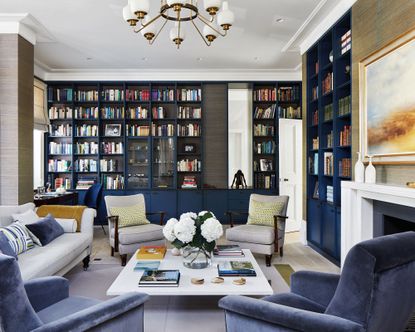 (Image credit: Future)
There's not a home that doesn't have bookshelf ideas at the center of at least one room. For many, a home doesn't feel homey without books, so bookshelf ideas that provide space for long-loved and newer volumes are an essential part of an interior design plan.
But books – together with a host of other items – can also be a truly appealing decorative feature of any room, and thus it's vital that both the shelves in which they are stored and the way these pieces appear on those shelves allow their potential as a display to be exploited.
Our bookshelf ideas have been selected to give you inspiration for storage that's aesthetically pleasing in your own home, and they are combined with advice from interiors professionals to assist in your own planning. So, whether you are planning ambitious home library ideas or simply a corner devoted to book storage, here's how to plan yours.
Bookshelf ideas
Consider both custom joinery and freestanding bookshelf ideas for your home, together with learning how to style a bookcase and reading nook ideas that enhance the beauty of a book collection and any decorative accessories you wish to set alongside them.
1. Put bookshelf ideas in unused space
'Whether you are looking for small home library ideas or simply want to exploit every opportunity for storage in a small home, there are always areas within a room that can be exploited for bookshelf ideas,' says Homes & Gardens' Editor in Chief Lucy Searle.
'As in the living room above, this often works best when it is integrated into the architecture. This needn't mean a complicated build; bookshelves can be seamlessly incorporated simply by being painted the same color as the walls.'
2. Go for wall-to-wall bookshelves in a family room
Living room bookshelf ideas often have to multi-task, and this is particularly the case in family rooms, where you might want to site children's books low down, adult reads higher up, and everything else in between.
If you are going for wall-to-wall bookshelves, it is always worth breaking up the run of open storage with sections that have solid doors or are glazed. This creates a more pleasing visual finish, but also allows you to keep treasured tomes dust-free, and family clutter hidden behind closed doors.
3. Make bookshelves an architectural feature
The best bookshelf ideas are, as we have said, well integrated into your home's architecture, whether with clever bespoke joinery or simply with paint ideas.
However, really great bookshelves can also alter and improve the architecture of your home, dividing open-plan spaces, creating grandeur in otherwise boxy spaces, and, as here, making a space feel special, separated and cozier.
If you are looking to organize a bookshelf, this type of bookshelf design is perfect for it. The neat dividers that sit vertically as well as horizontally act as neat ways for you to sort books alphabetically or by subject.
4. Color coordinate for a serene feel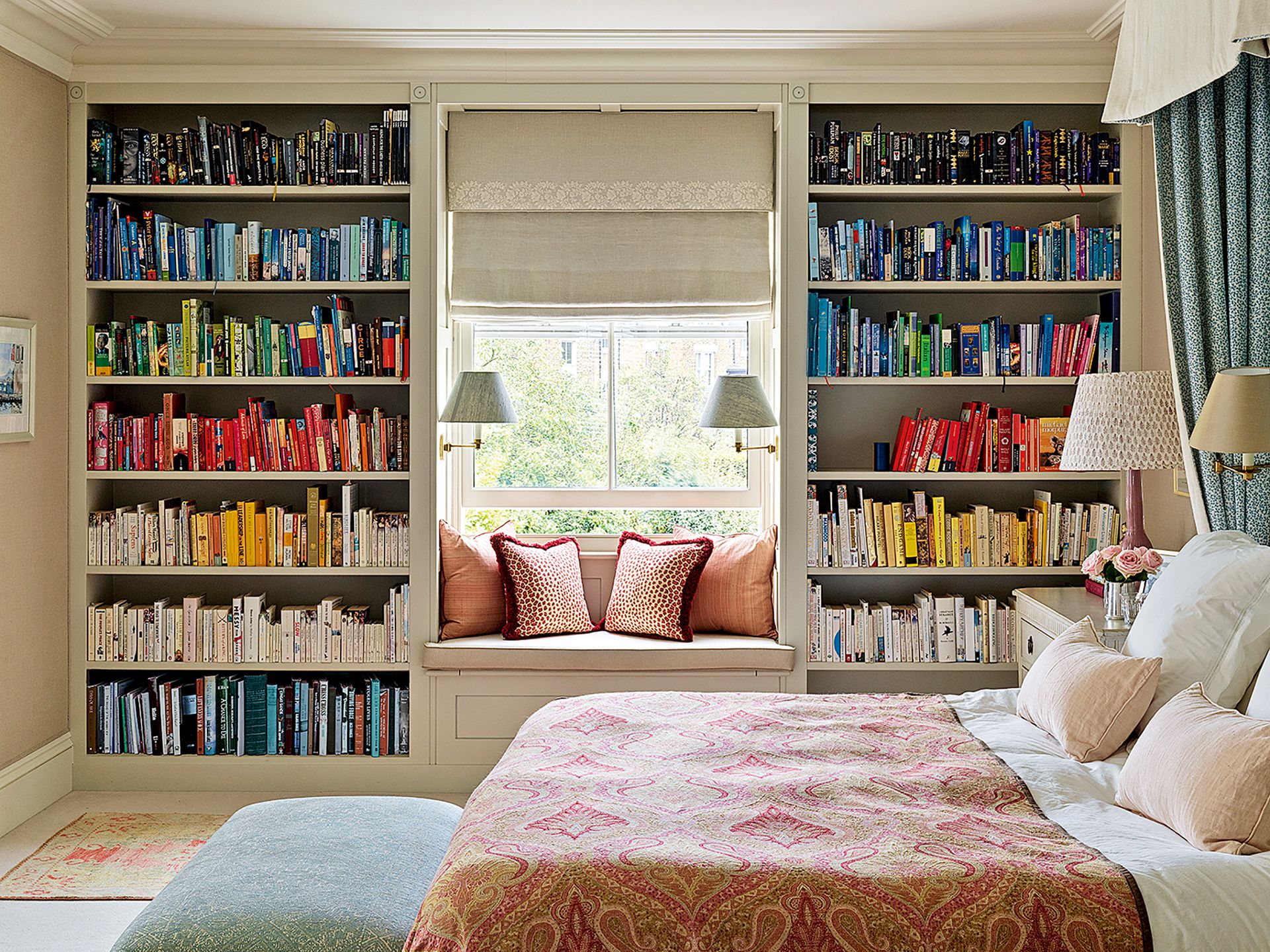 Bookshelf ideas aren't just about the shelving; decorating with books is, indeed, a thing. One of the easiest ways to do so is by color-coordinating them (it's a great rainy day project, we promise).
'This way of arranging books does actually make any title you are looking for easier to find, since most of us remember the cover and spine quite readily,' says Lucy Searle.
5. Create a book nook
Bookshelf ideas, as we have said, aren't just about shelves. Nor are they just about books. In fact, one of the secrets to styling a shelf, and particularly one with books, is to interrupt them with other objets that you want to display.
Another secret to great bookshelves? Using them around a corner with an armchair pushed back into it. It makes the perfect spot for catching up on your favorite novel.
6. Bring personality to a room
When it comes to what's on show, designing a home library that is fit for purpose is deeply individual. 'Bookshelves are one of those beautiful details in a home that are equal parts function and decor,' says Elizabeth Krueger of Elizabeth Krueger Design. 'They're the perfect opportunity to add character and personal touches to any space.
'Whether you use colorful coffee table books, stunning accessories, meaningful family photos, or captivating art to fill them, you're sure to be left with a space that feels finished and intriguing. Alternatively, hang art on the front of the shelf to add depth, dimension and a unique flair.'
7. Fit multi-tasking shelves
For a room that has to fulfill a variety of needs, opt for flexible living room shelving ideas. The main function of this room, designed by M Lavender Interiors is as a library-study with the table used as a work desk during the day, while at dinner time, it's a cozy dining room.
To accommodate the multiple uses, the bookshelves have drop-down storage – like a secretary desk – that turns into bars with one side holding glassware while the other side holds drinks.
8. Build bookshelves into a bedroom
One of our favorite bookshelf ideas is that of constructing shelving that allows them to be part of a bedroom – a prime reading spot for many – by fitting bookshelf ideas around the head of the bed.
'Our client wanted the primary bedroom to feel cozy and the main attraction is a bookshelf that channels that ambiance,' explains Meg Lonergan with Meg Lonergan Interiors.
'We collaborated on this design with architect Kelly Cusimano to create a room that is filled with comfort and wonder, often the feeling you get when reading a good book. The paint colors from Farrow & Ball are unusual and add extra warmth to the room, further enhancing the coziness of the space.'
Bedroom bookshelf ideas need to be well styled and neat – color co-ordination of book spines will also help the space feel calm.
9. Work around a doorway
If making space for more books along with showcasing decorative pieces is an essential in your home, be inspired by this solution. Here, the living room shelving is built around the doorway from one room to another as well as above the double doors themselves.
These bookshelves are deep enough to accommodate baskets as well as books and porcelain, providing additional storage for items that wouldn't necessarily be appropriate on display.
10. Pay attention to the back of shelves
It's not just what's on a bookshelf that counts in terms of its appearance, and one way of making shelving extra appealing is to add an interesting background to the items on show.
In this room, London and Gloucestershire-based interior design practice Sims Hilditch added a spot wallpaper to the rear of the shelves. 'Neutrally painted bedroom storage shelves with a wallpapered backdrop behind create a fun and playful aesthetic,' explains Louise Wicksteed, design director.
11. Bring bookshelf ideas to the kitchen
Consider introducing bookshelves to your kitchen storage when you're planning their location around a home. 'Kitchens are often overlooked in terms of bookshelves, however, they come in very useful for storing cookbooks within easy reach when preparing a meal,' says Louise Wicksteed. 'The kitchen shelving could be installed on the walls or tucked away underneath an island.'
Kitchen bookshelves are also a great way to add a pop of color to the space, just like picking a range in an accent shade or laying an area rug.
12. Make space for display
A base cabinet below a bookshelf adds small living room storage for items other than favorite volumes and leaves the books themselves locatable and reachable without bending down. But there's a further advantage to a bookshelf like this one in an interior by Sara Cosgrove Studio.
The depth of the cabinet in comparison to the shelves leaves an area for display without intruding on that dedicated to books, and is especially valuable when there's limited floor area for furniture within a room.
13. Contrast lines
Consider the lines of the items on show for a beautiful bookshelf. In this room from Emily June Designs the straight lines of the books are set against the curvaceous forms of the decorative pieces and shape of the foliage for pleasing contrast. And the wallpaper idea behind the freestanding bookshelf ups the quota of gentler organic lines.
If there's only space for books on your shelves? While straight lines will dominate, think about placing some books horizontally as well as shelving them vertically to create a contrast.
14. Combine different shelf heights
Bookshelves don't have to be fixed at the same height across a wall, and moving away from the expected can result in a handsome accent wall as well as accommodating collections better.
'Hand-hewn, stained shelves float between vertical Sheetrock divisions,' explains Sandra Lucas of Lucas Eilers Design Associates of this room. 'The irregular spacing of the shelves creates an interesting composition and allows for various sizes of books and objects.'
15. Keep the look minimalist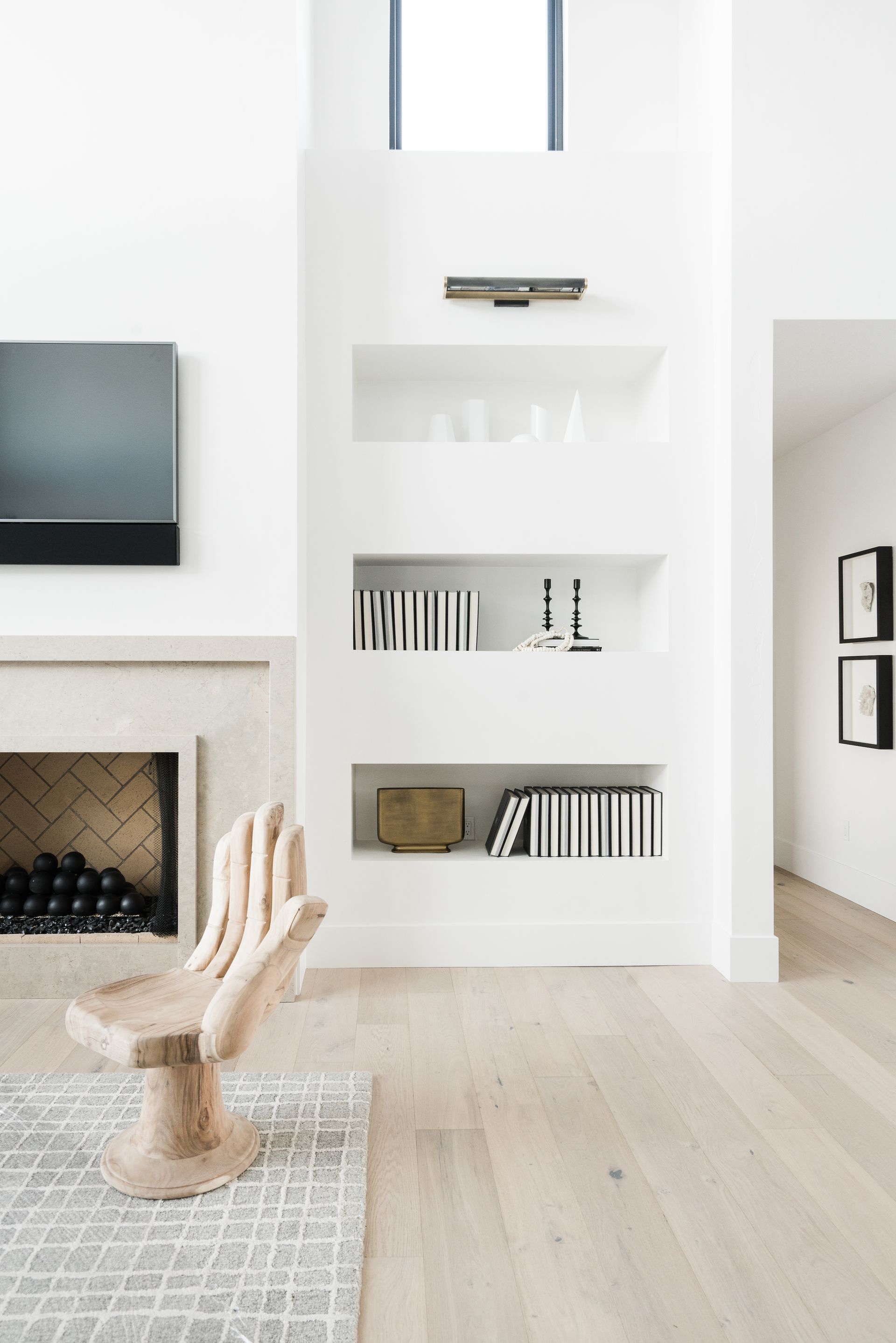 Bookshelves in a minimalist living room need to be as perfectly simple and understated as the rest of it and, in this room by House of Jade Interiors, white shelving continues the clean palette of the room's walls.
And while turning books around so that it's the pages that show rather than the spines is a debate that arouses strong feelings, it's the perfect strategy for a space like this one avoiding a mass of different hues disrupting the soothing white and neutral palette of walls, floor and living room furniture.
How do I maximize bookshelf space?
To maximize bookshelf space, use the area from floor to ceiling for the shelves, as well as going as wide as is possible. Go above doorways, too, for extra stash room for beloved tomes.
Need the space on the lower portion of the wall for furniture? You can still fit a single bookshelf or even two or three at the very top of the wall without stealing the area side tables or chairs require.
If you don't need regular access to particular large volumes, storing them in a horizontal pile can maximize the space you have as it uses the entire depth of the shelf.
Consider, too, creating space within the kitchen for cookbooks to free up precious shelving real estate elsewhere. It'll ensure these books are readily to hand where they're needed, too.
Other prime areas that will help you maximize bookshelf space? Below a bench can work, picture shelves with a lip can create a display of books facing forward rather than sideways to make space for extra volumes, and using a ledge alongside the staircase can boost opportunities to keep books around your home.
How do I make a bookshelf look good?
One of the most important things about getting bookshelf ideas right is to factor in empty space. An overstuffed bookshelf results in the room feeling cluttered – stick to the old adage less is more. Depending on what look you want to achieve, you can either leave it clear for a minimalist feel or add in a few key pieces that reflect your style.
Books don't always need to be stored horizontally; stacking books in piles with the spines facing outwards breaks up rows. A mixture of the two makes for a much more interesting and stylish bookshelf. Odd numbers work best visually – leave some space around each pile so it looks deliberate rather than accidental. You could also place an ornament on top, such as a scented candle or organic-shaped vase.
Arranging books by height offers aesthetic appeal, too. Keep books of a similar size together for a streamlined look or have a little fun with different arrangements; small books in the middle moving outwards towards larger books either end, for example. You could also consider arranging your books by color. Consider painting your bookcase a neutral shade to allow the covers to really stand out.
Sign up to the Homes & Gardens newsletter
Decor Ideas. Project Inspiration. Expert Advice. Delivered to your inbox.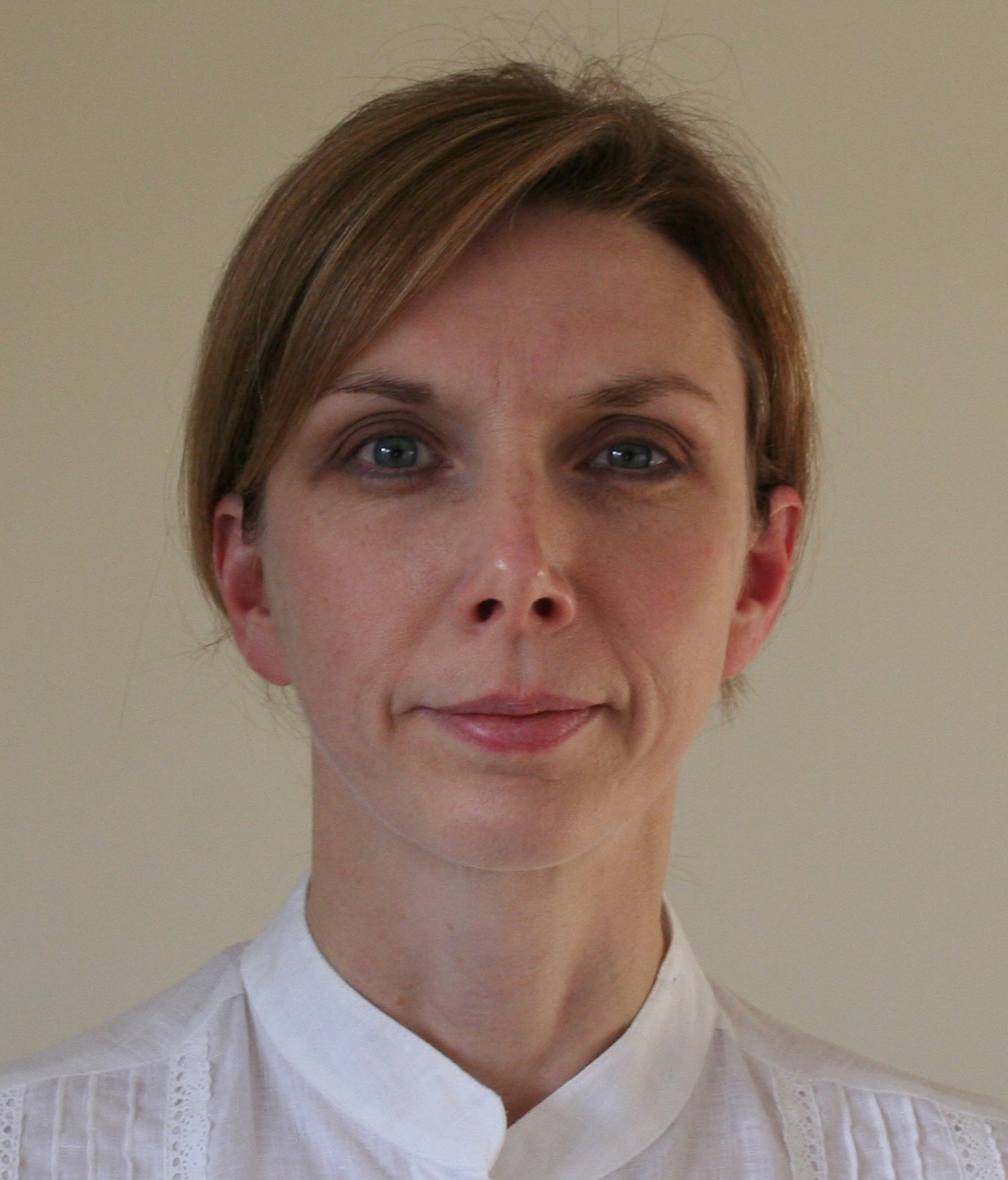 Sarah is a freelance journalist and editor. Previously executive editor of Ideal Home, she's specialized in interiors, property and gardens for over 20 years, and covers interior design, house design, gardens, and cleaning and organizing a home for H&G. She's written for websites, including Houzz, Channel 4's flagship website, 4Homes, and Future's T3; national newspapers, including The Guardian; and magazines including Future's Country Homes & Interiors, Homebuilding & Renovating, Period Living, and Style at Home, as well as House Beautiful, Good Homes, Grand Designs, Homes & Antiques, LandLove and The English Home among others. It's no big surprise that she likes to put what she writes about into practice, and is a serial house renovator.