How to commission bespoke joinery – for beautiful and effective storage
Find out how to commission bespoke joinery that enhances the room and fulfills a vital purpose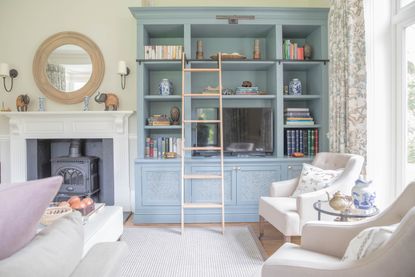 (Image credit: Hollis Rouse London)
Learning how to commission bespoke joinery successfully ensures any room design can be enhanced.
Bespoke joinery will maximize the space available for storage and display, of course, but a custom piece can bring so much more to an interior design. As well as being beautiful in its own right, it can accentuate a room's best features and improve its proportions.
Here, the experts explain how to commission bespoke joinery, and the benefits it can bring.
How to commission bespoke joinery
If you are considering built-in storage ideas, consider commissioning bespoke joinery, which can be well worth the investment.
'Beautifully crafted and conceived joinery can add drama to an interior, employing light and shade to lend depth, as well as framing openings and significant features,' says Bruce Hodgson, founder of architectural joinery specialists Artichoke Ltd. 'It can also play a vital role manipulating proportions.
'Period architectural joinery design is a highly skilled discipline but in the wrong hands, it can result in lackluster and uninspiring results,' he continues.
'Contemporary joinery is quicker to design and make whereas traditional detail scares many designers. Yet, as the focus on material waste grows, there is a greater emphasis on investing in aspects that are built to last. Following 20 years of extraordinary technological change, society is yearning to get back to working with its hands,' he says.
Plan bespoke joinery details
'The point about bespoke joinery is that it's built to suit your needs – and nobody else's,' explains interior designer Henriette von Stockhausen of VSP Interiors.
First consider the materials properly: choose a sustainable source of wood if that's important but bear in mind that the stability of substitutes such as MDF suit some spaces, including those liable to get damp, such as bathroom vanities.
'Make sure you stipulate at the outset where you want outlets/sockets for plugs, or charging drawers as these are expensive to retrofit,' adds Henriette.
Finally, steer clear of trends. 'You could soon get bored of a scalloped edge. You're doing this for the long term so stick with classical designs is my advice.'
Consider bespoke joinery around the home
'For us, good joinery is both practical and beautiful,' says interior designer Fran Hickman. 'It reinforces the bones of the building as well as reflecting the choices we're making to bring personality into the room.
'We design bespoke joinery for all our projects. This made-to-measure joinery is very important as it helps maximize usable space, and this applies to almost every room. A good recent example is the storage in the bedroom of the young son of a client. He doesn't need much hanging space so we've made a little wardrobe with drawers and a miniature hanging area and we've also added three drawers under the bunk bed we've designed.'
'Joinery can bring a feeling and style to a room in a discreet way. If you've got oak on the floor, we'll often use oak for the joinery, too because it appears to take up less space and that makes it very easy on the eye.'
Commissioning bespoke joinery for small spaces
Brilliant bathroom storage ideas are worth their weight in gold, believes interior decorator Irene Gunter of Gunter & Co.
'I love being able to design proportionate vanity units that fit the style and scale of the room and hide all else away.' She favors using discreet mirrored cabinets to achieve this set into any recesses. In a recent project they've used the same treatment to build in a recessed towel cabinet.
'When planning a bathroom design, making every bit of wall build-up count is worth the cost of bespoke joinery as it means that the beautiful surfaces and fittings are left clutter free which makes a bathroom a calming and restful place to be.'
Commissioning joinery for a bedroom
Bedroom storage ideas can be attention-grabbing. 'Joinery doesn't have to blend in,' says Fran Hickman. 'We've recently designed a wardrobe for a client with wonderful wide doors in a reeded walnut, which are quite bold. A jazzy paint color can take you miles, and can be good when budgets are tight.
'When we've got slightly higher budgets we like to line wardrobes in cedar because it's good for the clothes. I think it keeps them fresh, but it's also very anti-moth: they hate cedar! Extra budget also allows us to add extra details such as using veneers into the recessed handles of cupboards.
'Joinery demands careful planning. In a bedroom for example, if there are two of you, think about when you get dressed in the morning, and where you want your things to be. It could be a little bit frustrating if you haven't thought it through and you find yourself repeatedly walking across the room.'
Commissioning joinery for home offices
While some are averse to the idea, guest bedrooms are increasingly doubling up as vital home working spaces. This can be done neatly by including a traditional dressing table or writing desk into the space.
'But another option is to build a mid-century inspired desk, with a soft finish in leather, into a larger piece of joinery in the bedroom,' suggests interior designer Tara Bernerd.
It's important to first understand what the priority is for the room – will it function more often as a guest room or an office? If the latter, consider building a daybed into the joinery, suggests Tara who used this approach when she recently redesigned a suite at the Four Seasons Hotel New York Downtown.
'By moving the desk to the window, this allowed us to incorporate a luxurious daybed into the joinery unit, which could on occasion double as a child's bed, while also taking advantage of the stunning views.'
Commissioning floor-to-ceiling storage
Carefully think about storage in the planning stages of a design project and make sure to use every nook and cranny, especially in children's bedrooms.
One trick is to use the full length of wall space so that fitted joinery and display shelves maximize the storage space on offer, recommend Katie Glaister and Henry Miller-Robinson of K&H Design.
'We encourage clients to work out beforehand the number of items that need to be stored away by measuring the linear meterage of all shoes, clothes, books etc to ensure the design will fit everything in.'
Mistakes to avoid when commissioning bespoke joinery
Scale is something that many people get wrong, believes Mark Hollis of Hollis Rouse London, a residential construction and refurbishment firm.
'It's more often the case that the joinery ends up over-scaled rather than too small. The ambitions of trying to cram too much storage in can leave you with a towering piece of furniture making the room feel claustrophobic.'
Make sure to allow sufficient time for the process. 'It pays to plan ahead when you are commissioning joinery,' says Fran Hickman. 'The joiners have to schedule the work and source their materials, for example, which has been harder during the pandemic. I would suggest allowing three months for the work, from initial discussions, measurements and the design stage, through planning and then installation.'
Pay attention to details, which can make the difference between great and sublime furniture. With lit joinery, think about having the correct light intensities and color temperatures; spend a little more on the 'jewels' of joinery such as ironmongery and handles; and consider any painted finishes carefully.
'A factory finish requires very careful transportation and installation so as not to damage it. Conversely, hand painting on site can be time consuming and needs to be well executed,' adds Mark.
Sign up to the Homes & Gardens newsletter
Decor Ideas. Project Inspiration. Expert Advice. Delivered to your inbox.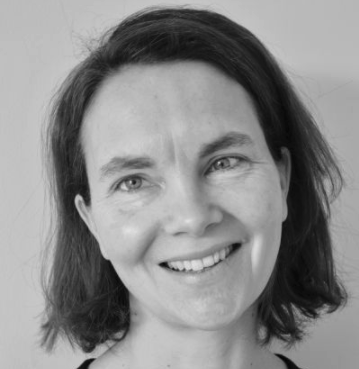 Arabella is a freelance journalist writing for national newspapers, magazines and websites including Homes & Gardens, Country Life, The Telegraph and The Times. For many years she has specialized in writing about property and interiors, but she began her career in the early 2000s working on the newly launched Country Life website, covering anything from competitions to find the nation's prettiest vicarage to the plight of rural post offices.