Isabella Rossellini's quirky Long Island barn is full of surprises
Actress Isabella Rossellini and architect Pietro Cicognani have created a highly original rural home that ignores convention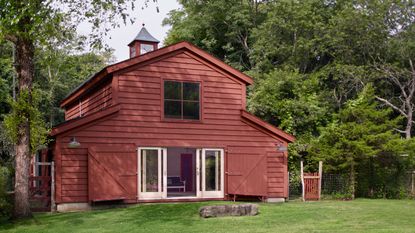 (Image credit: Photographs/ Franceso Lagnese)
Home invasions by animals are a common occurrence for Isabella Rossellini, from bats and raccoons to her own heritage breeds.
'The sheep have two acres but I sometimes let them graze in the piazza and they like to stampede into the house,' she says.
The 'piazza' the model and actress-turned-farmer refers to is the grassy square at the center of her three-barn dwelling in Bellport, Long Island, which she restored alongside her great friend, the architect Pietro Cicognani, and which she recently revealed to H&G.
Isabella's home is among 18 of Pietro's projects – some of the world's best homes – featured in his new book, Pietro Cicognani Architecture and Design. The pair met more than 25 years ago through mutual friends and when Isabella hired him to renovate her dilapidated barn, a beautiful working relationship blossomed.
'Creatively, we get on very well and both make daring choices,' Pietro says.
'When I worked with other architects, there was this incredible preoccupation with where the main bedroom, bathroom or dining room was going to go,' Isabella adds.
'But having previously lived in a loft for many years, I knew that it's the space that creates your lifestyle. This is a quirky and original project, so I wanted to work with somebody who would understand the playfulness of it.'
Entrance
Flowers spilling from ceramic pots enliven the porch, which doubles as a sun terrace with directors' chairs for flexible seating.
Positioned around the piazza, the formation and the color of the buildings evoke a sense of familiarity. 'When Pietro created this feature, I immediately felt at home because it is so Italian, but also because I'm half Swedish and the red color of the buildings reminds me of Sweden.'
Living area
Isabella first encountered this hidden rural corner on a bike ride. Dating back to the 1830s, the building had originally provided sustenance for the small whaling town and Isabella seized the opportunity to restore it. Unperturbed by the volume of the 35-foot- long barn, she uses the lower floor as a living area.
And this area is packed with original and intriguing living room ideas personal to its owner. Woven among black-and-white family photographs and film stills is Isabella's quixotic collection of art and curios, where the animal kingdom and the bright world of the circus dominate. 'I don't have enough money to buy Picassos, but I do buy things that refer to animals,' she says, joyfully showing off a large banner of a snake charmer.
A rearing horse from a movie set makes a fantastic focal point; it stands on a plywood floor that is painted to look like a rug.
A collection of books and framed photographs is informally displayed along a low wooden shelving unit lining the wall.
Stairs
Isabella set up sleeping quarters in the hayloft. Pietro sourced this vintage set of aeroplane steps to access the hayloft.
Bedroom
The large windows in Isabella's hayloft sleeping space bring in plenty of light and offer verdant views, with simple muslin curtains for privacy.
'The largest barn is where Isabella makes a lot of movie and theater pieces, so it's like a creative laboratory that she happens to sleep inside,' says Pietro.
Bathroom
A copper floor seals the bathroom from leaks, ageing with a patina that reminds Pietro of leather.
The cottage has become the kitchen and dining room with a guest bedroom and bathroom, and Pietro designed and built the third barn to house a pool and sauna.
A graduate in animal behavior, and now running a 30-acre farm a mile from her home, Isabella says the needs of the animals are the fabric of her life – rising early to tend to them, rearing chicks and teaching her fashion protégés about the value of wool.
'I've dreamt of living like this since I was a little girl, so I had to do it before I died,' she says, as one of her dogs jumps onto her lap and fixes her with an adoring gaze.
Text / Juliet Benning
Photography / Francesco Lagnese
Sign up to the Homes & Gardens newsletter
Decor Ideas. Project Inspiration. Expert Advice. Delivered to your inbox.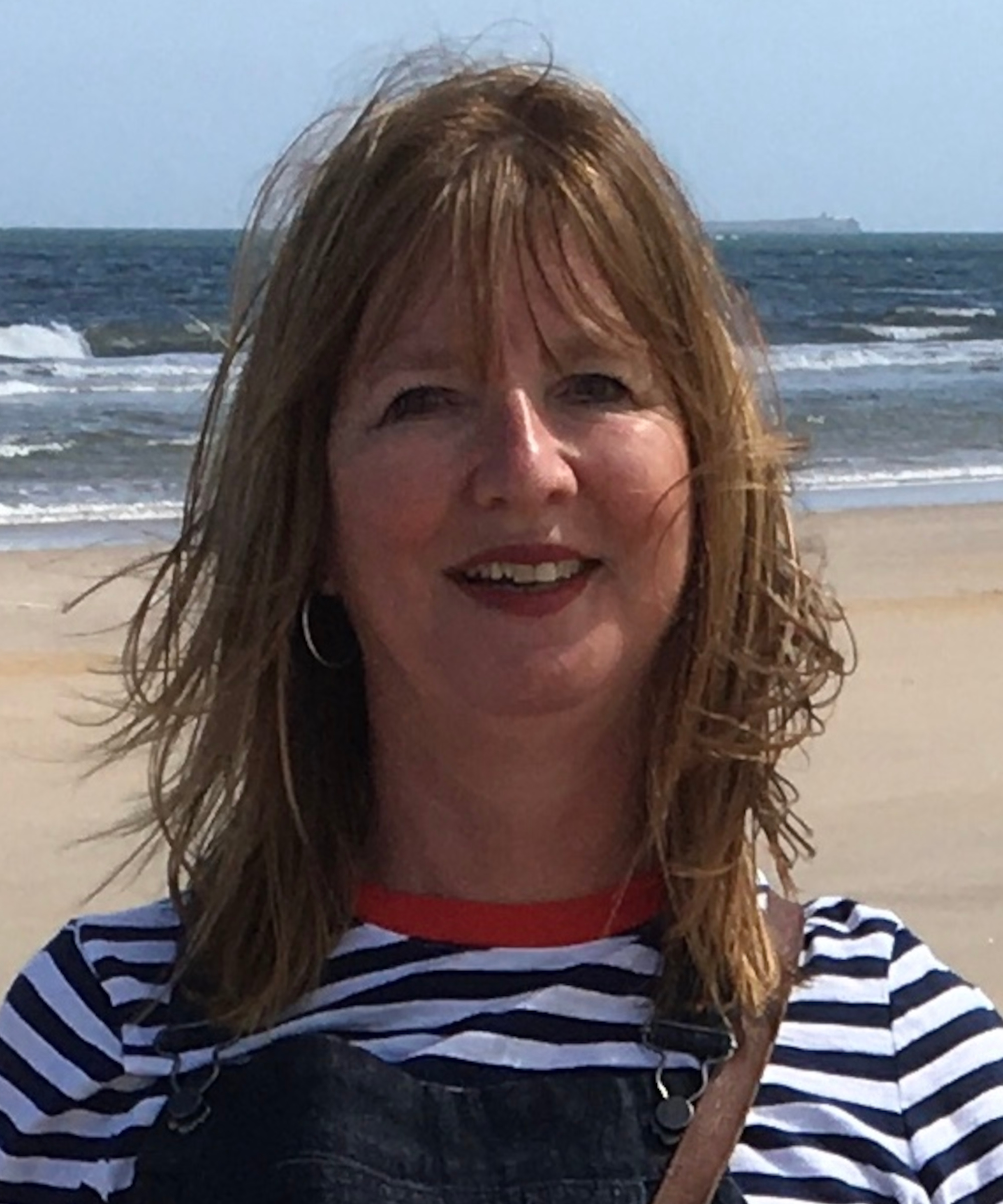 Interiors have always been Vivienne's passion – from bold and bright to Scandi white. After studying at Leeds University, she worked at the Financial Times, before moving to Radio Times. She did an interior design course and then worked for Homes & Gardens, Country Living and House Beautiful. Vivienne's always enjoyed reader homes and loves to spot a house she knows is perfect for a magazine (she has even knocked on the doors of houses with curb appeal!), so she became a houses editor, commissioning reader homes, writing features and styling and art directing photo shoots. She worked on Country Homes & Interiors for 15 years, before returning to Homes & Gardens as houses editor four years ago.