Trellis – the decorative motif that is weaving its way onto homewares
Adorning wallpapers, furniture and home accessories, trellis patterns are quickly climbing the trends ladder this month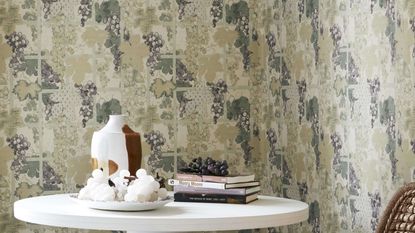 (Image credit: Madeaux by Richard Smith)
How many times have you heard the phrase 'bringing the outdoors in'? If you're an avid follower of interior design trends, then probably quite a few. The outdoors has often been used as a source of inspiration for design and this month's trend is no different.
The latest pattern that has been weaving its way onto homewares is the trellis motif (sometimes referred to as treillage or lattice), a design that's inspired by country gardens – usually a wooden support displaying climbing foliage. So, whilst avoiding the clichés on how to describe this trend, we can confirm it's a look that is growing on us.
Trellis certainly isn't making its design debut within the interior design world. In 1862, William Morris designed 'Trellis', his first wallpaper design, an intricate woven motif that features birds and roses, sprawled across a wooden criss-cross structure. To this day, the wallpaper is on display at the Victoria & Albert Museum (London, UK) and still is produced by Morris & Co. Perhaps trellis is not so much a trend, but an interior design staple.
One reason this motif feels timeless is the interwoven structure and overall architectural appearance, giving this design a modern edge. Whether you'd like to adorn your walls, invest in furniture or simply update your home accessories, there's an opportunity to introduce trellis to your home on various scales. From the classic to the modern, we've reached out to some of our favorite designers to seek their interior design tips on this look.
1. Think about the finer details
'Trimmings have the ability to delineate or accentuate the lines of a window treatment or piece of furniture – or bring different elements of a room together,' says Marisa Gutmacher, Executive Design Director, Samuel & Sons.
With every look that becomes popular, it is easy to think a trend needs to be applied to every aspect of your home. However, this is where 'everything in moderation' comes in to its own – showing restraint when introducing a new design detail to your scheme allows for longer lasting style and decor with elements of surprise.
The Treillage Lattice Border, $89.49 per m/£67 per m, by Samuel & Sons is an ideal way to dip a toe into the trellis trend 'with its monochromatic open woven construction, it is a very versatile detail to add to a space,' explains Marisa.
'It layers perfectly with small-scale prints or plain fabrics; adding an additional textural dimension without distracting the eye from the fabric itself, instead providing a frame and a window to the color. In this way, it mirrors the work of the trellis in the garden, which brings structure and form, without being the main focus,' she adds.
When asked about how to style this beautiful trimming, Marisa advises: 'The Navy and Emerald colorways were chosen to reflect the brilliant colors found in the garden, which will pair with more saturated colors or contrast beautifully with neutrals – and the Ivory colorway was selected for its versatility and ability to provide balance to the majority of palettes.'
2. Choose small accessories in bold hues
Having just celebrated 5 years since the launch of her highly coveted scalloped lampshade, Matilda Goad always has her finger on the ever-beating trends pulse.
One of her latest designs is the Trellis planter, $86.82/£65, by Matilda Goad, a gateway into the trend with a fun burst of color and texture. The planter has two layers that features cut-out detailing for added interest.
'These planters can alternatively be used as a utensils pot or a waste paper bin,' advises the Matilda Goad design team.
Choosing a simple patterned planter is a quick, easy and relatively affordable way of introducing the trellis design to your home. It's also a thoughtful reminder that the trellis motif is inspired by the patterns found in many gardens – a fresh way to let the outdoors in.
3. For statement style go wall-to-wall with pattern
After a turbulent few years and with many of us spending more time at indoors, those lucky enough to have an outside space have often opted to turn it into an extension of their home. 'There is a continued desire to blur the lines between the exterior and interior of our homes and to bring the beauty of the outdoors inside,' says Richard Smith, Founder & Creative Director, Madeaux.
When discussing why the trellis motif has become popular, Richard suggests, 'Floral patterns are an obvious way to celebrate this, from exuberant large scale blooms to smaller scale repeats. Adding a trellis on top of these patterns brings an extra layer of structure, a geometric edge, which can balance more whimsical or trailing florals.'
Madeaux has a number of trellis wallpaper designs within its collection, this Cameo Trellis grasscloth wallpaper, $104.18/£78 per m is just one of them. A trellis pattern evokes natural materials, as Richard points out 'Bacchus' [a Madeaux design] captures the beauty of laden vines, giving the sense of the fresh and aromatic scent of the grape filling the air. 'Rose Trellis' [a Madeaux design] and 'Cameo Trellis' [shown above] bring to life the feeling of a classical English garden, and how, with each passing season the flowers entwined the trellis structure until they themselves become a sculptural form that is constantly changing'.
4. For the perfect fit opt for customizable designs
From Venice to the Amalfi coast and from Florence to Milan, the team from Artemest travel Italy to discover country-wide Italian design, the very best to add to its online design emporium. The pieces on offer can alter depending on the region that each is from, meaning there something for everyone and at various price-points, too.
Fiesole wood dresser, $9015.97/£6,750, Porte Italia at Artemest displays a decorative trellis design that sprawls across its drawers, 'The Fiesole dresser is a unique piece of furniture, decorated by hand in Venetian style,' says the Artemest team.
As a firm who understands the importance of style and making sure it's the perfect fit, the Artemest team adds, 'Both the colors and the decoration can be customized upon request, as well as the measurements, which can be varied according to the customers need.
'In this way, the creation can be perfectly coordinated with the customers decor, we guarantee a high quality product and craftsmanship,' they add.
5. Create pretty palettes and color combinations
'Being outside has always been a place of great happiness for me. It is where I feel most at peace and perhaps the most inspired,' states Molly Mahon, Founder, Molly Mahon. 'There is something charming and quintessentially English about the trellis design. It allows you to bring the beauty of nature inside the home in a subtle, sophisticated way,' she adds.
The Trellis tablecloth, $125.56/£94, by Molly Mahon, was originally launched as part of her Greencombe Collection. A selection of beautiful motifs printed onto cottons and linens, all designed in Sussex and hand-blocked in Rajasthan.
'I chose a palette to incorporate some of the joyful bold colors. I adore to work with some of the more earthy tones found in the Indian desert and English countryside. This allows a range of options for those looking for something sophisticated with a touch of joyful charm,' explains Molly.
When asked about the inspiration for this design, Molly adds: 'Using the lattice repetition of garden trellis, this is a blocked printed interpretation of a tartan cloth using rich and contrasting colors.'
6. Make it bespoke by adding your own color
Manufactured since 1877, Lincrusta replaced painstaking artisan plasterwork by creating wall-coverings that remain unsurpassed for their deep emboss, exquisite detail and enduring strength. Originally manufactured in Sunbury-on-Thames, with production moving to Lancashire in 1918. Today, Lincrusta is still made in Britain and continues to use many of the original rollers to produce its distinctive designs from its factory in Morecambe.
Customers can view many of the wall-coverings at the firms London-based showroom in the Design Centre, Chelsea Harbour. On a recent visit, we spotted Cane, $379.34/£284 per 10m roll, by Lincrusta, a beautiful unpainted trellis motif that's reminiscent of bamboo. This unpainted finish gives customers the freedom to paint the wall-covering in any color – or color-parings – that they so desire.
'Trellis patterns create the perfect bridge between garden and interior, satisfying our ongoing desire to bring the outdoors inside,' states Alison Keane, Head of Marketing & Sales, Lincrusta.
'Lincrusta's Cane design is a trellis motif, composed of clearly defined split bamboo. With its winning combination of strength and flexibility, Bamboo brings harmony and balance to the home,' adds Alison.
Sign up to the Homes & Gardens newsletter
Decor Ideas. Project Inspiration. Expert Advice. Delivered to your inbox.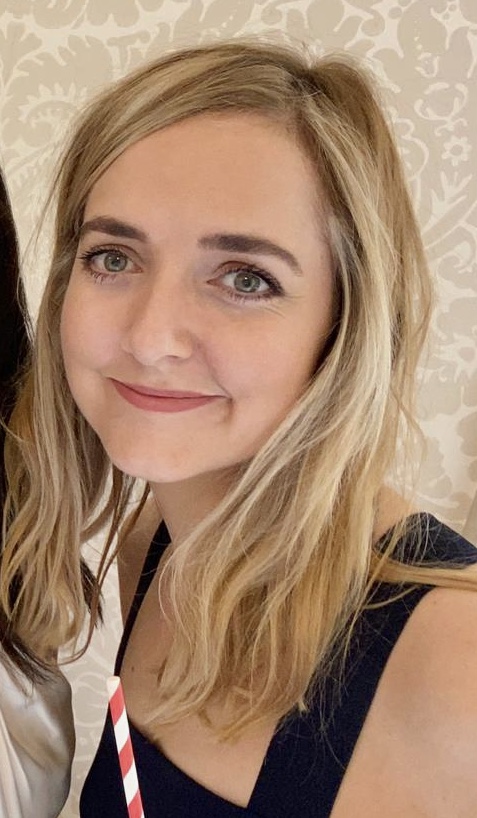 Jo Bailey has been Deputy Editor of Homes & Gardens since late 2021, overseeing all features for the print edition. Previously, she worked as the News & Shopping Editor across H&G and Livingetc - one of Future Plc's sister brands - this is where she learnt to discover the best news stories, latest trends and honed her understanding of Homes and Gardens' over 100-year-old brand.
Before joining Future Plc, she worked as an interior stylist for over ten years, specialising in commercial photo shoots for luxury clients such as; Design Centre Chelsea Harbour, The Romo Group, Christopher Farr Cloth and Heal's. She has worked closely with Homes & Gardens and Livingetc for over a decade, having styled and produced editorial shoots and events for both titles over the years.